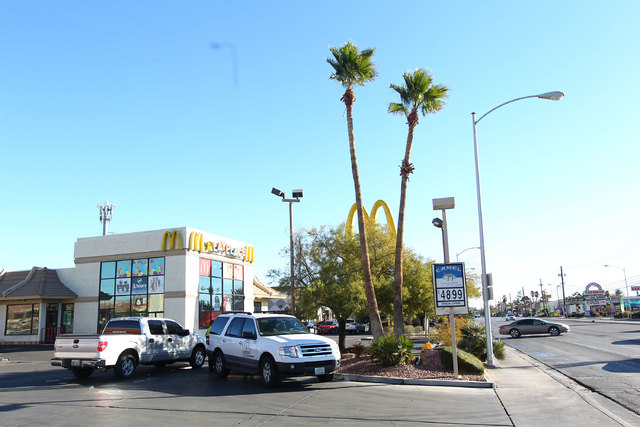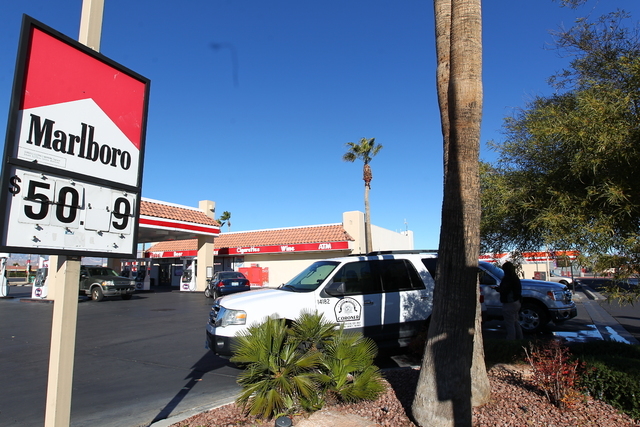 A man whose body was found in some bushes near a gas station Wednesday was struck by a vehicle that didn't stop after the collision, according to Las Vegas police.
Police found his body about 6 a.m. at the business near the intersection of West Tropicana Avenue and South Jones Boulevard.
A vehicle was heading west on Tropicana when it hit the man, who was on foot, Metro said. Impact threw the man into a small palm tree, where he died from his injuries.
Metro's traffic bureau has labeled the collision as hit-and-run. There was no immediate description of the vehicle that hit him.
Officers believe the man was in his 20s or 30s, Metro said. His identity was not immediately available.
But a friend at the Rebel gas station where his body was found said he was known simply as "Chuck."
He was 23 and homeless, said David Reynolds, who described the man as his best friend. He was a blond-headed "big guy" who was quiet but friendly.
Reynolds said he also is homeless and that the two of them hung around for several hours most days near the corner where his friend died, splitting time among three convenience stores and a neighboring McDonalds.
During the wee hours of Wednesday, Reynolds said, he was with Chuck at the Rebel station. Then Reynolds walked toward the McDonalds.
Later, he said, he heard a "pop," but didn't suspect anything was wrong with his friend.
But around 4 a.m. on his way back toward the gas station, Reynolds said, he saw his friend's body lying among the shrubs.
A staffer at the Rebel station, 6060 W. Tropicana, said she was alerted to the death when a girl ran inside asking for someone to call 911.
Patty Patacsio, shift manager at the station, described the dead man as humble and an acquaintance of all station employees. The staff sometimes ran him and his friends off the property when they weren't buying items, because they weren't allowed to stay if they weren't customers. But sometimes they bought cigarettes.
"Everybody knew him," Patacsio said. "It's just so sad. He's going to be missed."
Contact reporter Chris Kudialis at ckudialis@reviewjournal.com or 702-383-0283. Follow him on Twitter @kudialisrj.