Drunk driving prevention campaign kicks off in Clark County
February 9, 2022 - 9:52 am
Updated February 9, 2022 - 5:02 pm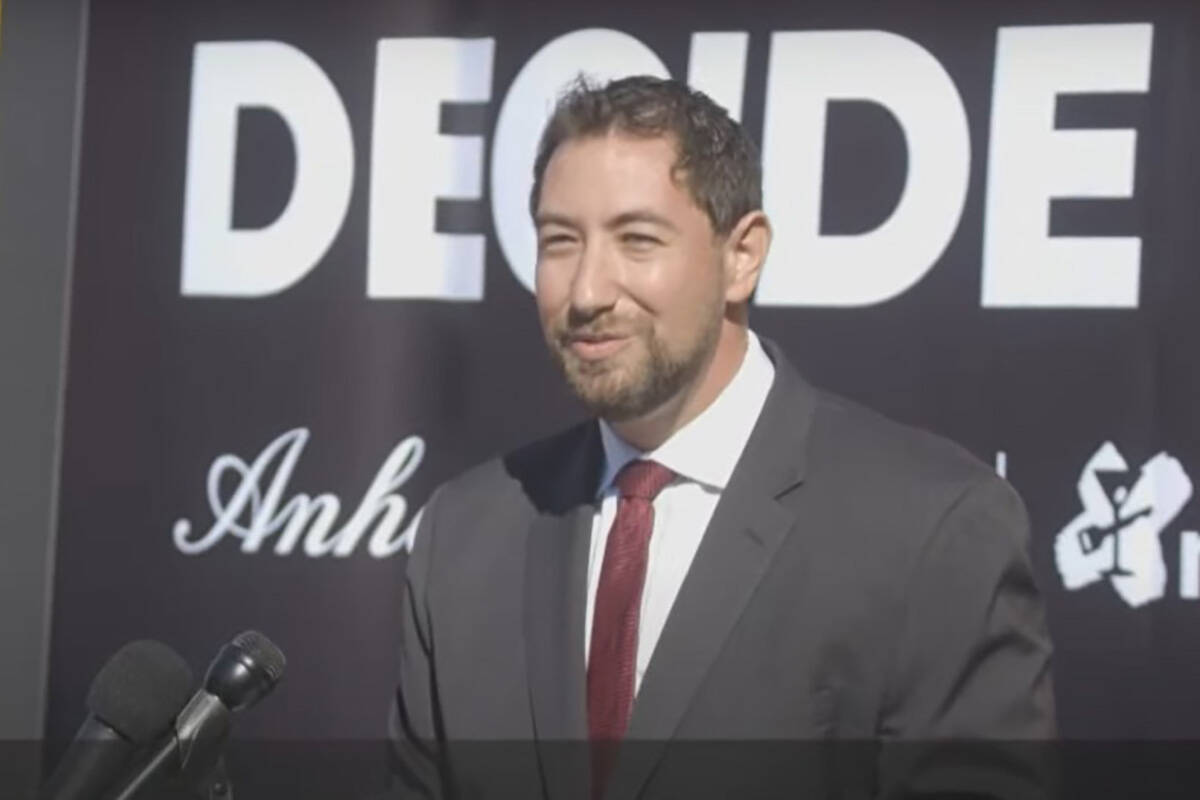 The "Decide to Ride" drunk driving prevention campaign launched Wednesday in Clark County.
Clark County Commissioner Michael Naft and representatives from Mothers Against Drunk Driving (MADD), Anheuser-Busch and Uber held a presentation in the amphitheater at the County Government Center.
A news release said the public-private partnership will use social media, billboards and signage in bars, restaurants, retailers and other venues to spread the message – "If you drink, don't drive. Decide to Ride."
The campaign kicks off this weekend with special discounts on Uber rides on Super Bowl Sunday. The public outreach and education campaign will continue through St. Patrick's Day.
To encourage people to not drive impaired, a special promotion code will be shared soon that will offer Uber users 25% off (up to $5) for two rides in Las Vegas on Sunday. There are a limited number of codes and it is good as supplies last.
"When people choose to drive impaired they put the lives of all our road users at risk, including their own," Naft said in the news release. "Thanks to this partnership, Southern Nevadans and those visiting our community will have one more way to get home safely. If you drink, don't drive. Decide to ride."
The county participation was led by the newly created Clark County Office of Traffic Safety, which is working to reduce deaths and injuries on area roads.