Electric scooters may soon come to Las Vegas
Updated September 5, 2018 - 7:45 pm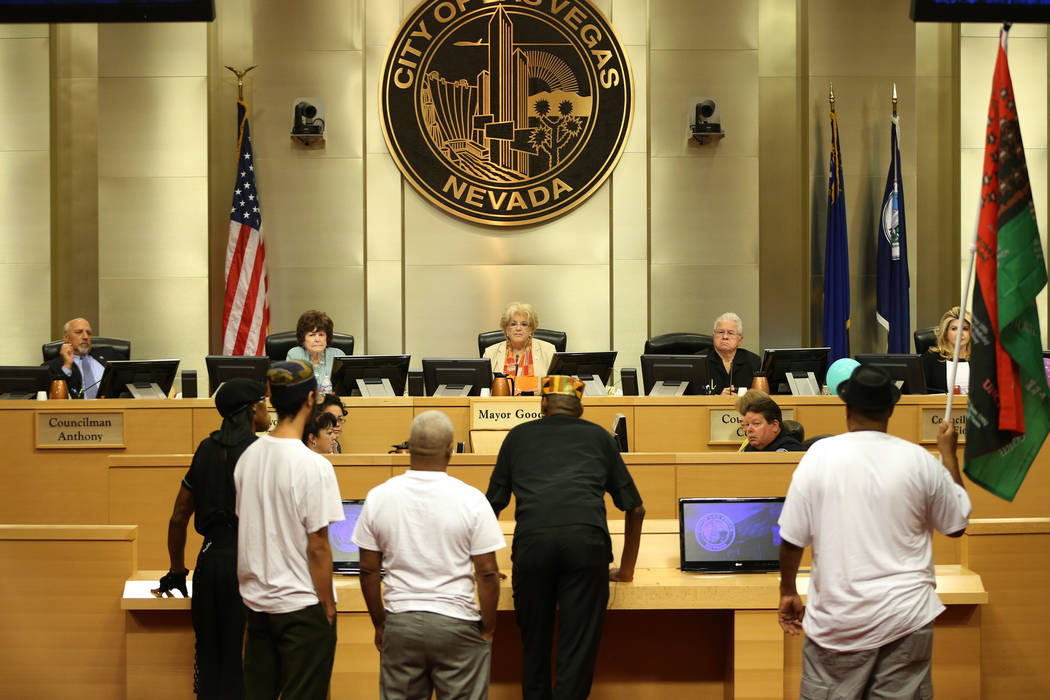 The electric scooter craze could soon be zipping into Las Vegas.
City officials have been in talks with the scooter company Lime to begin a pilot program here, City Attorney Brad Jerbic said Wednesday.
In other cities, the electric scooters have been dropped off without permission or licensing from the local government.
The Las Vegas City Council passed a measure Wednesday that allows the city to remove obstructions from public sidewalks, streets and alleys, including bicycles and scooters.
"If a company comes to town and acts irresponsibly, we have a remedy," Jerbic said.
An agreement with Lime for a pilot program would go up for a City Council vote before it can move forward. Company representatives approached Las Vegas officials a couple months ago, Jerbic said.
The electric scooters, which can be rented using an app, have become popular in cities across the U.S. But Las Vegas officials have watched other cities grapple with safety issues and the sidewalk clutter they can create when they are dumped after use without a docking station.
"They're a danger in many ways, depending on the ability and the commonsense of the person who's using it," Councilman Bob Coffin said.
The City Council on Wednesday also approved $3 million financing for a phone system overhaul. The council voted for a lease-purchase agreement with Key Government Finance, Inc., to replace the city's current phone system, which is no longer being produced. The new system will have enhanced 911, which provides information about a caller's location within a building, Director of Information Technology Michael Sherwood said.
Contact Jamie Munks at jmunks@reviewjournal.com or 702-383-0340. Follow @Journo_Jamie_ on Twitter.