Ex-employee accuses Las Vegas water bottling company of religious discrimination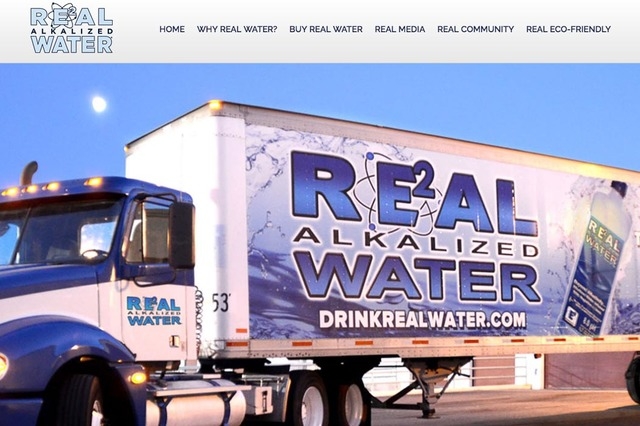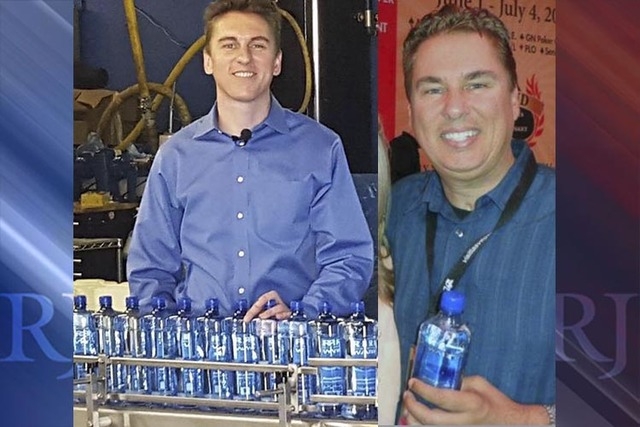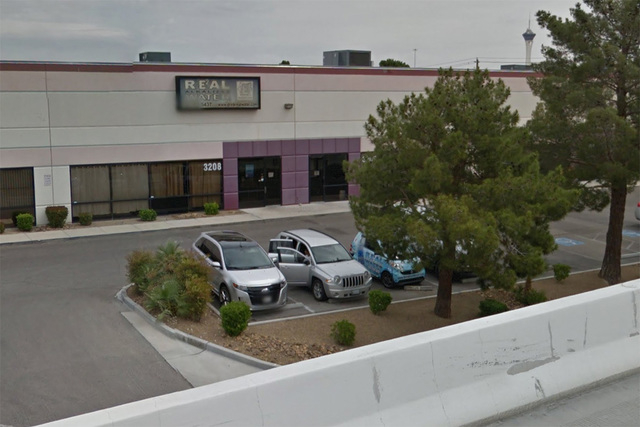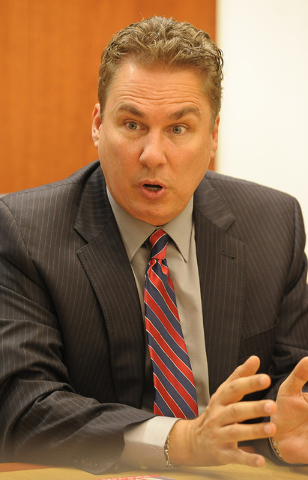 A Las Vegas woman has filed a federal lawsuit that claims she was forced to watch videos based on the Church of Scientology while working at a local water bottling company owned by a Nevada assemblyman.
Grecia Echevarria-Hernandez, 27, filed the employment discrimination lawsuit April 26 against Affinitylifestyles.com Inc., the parent company for the Real Water brand. The complaint alleges that her employers made her watch videos with "religious undertones."
Real Water is owned by Brent Jones, R-Las Vegas, who is up for re-election this year. Jones, who could not be reached for comment Tuesday, went on a local talk show webcast in 2014 to tout the benefits of alkalized water and talk about his priorities as a newly elected assemblyman. He claims negative ions in the water "basically make it an antioxidant."
Jones told the Las Vegas Review-Journal in 2010 that he discovered Scientology about 17 years earlier, when he was living in Ventura County, California, and working as a successful, but unhappy, attorney.
Business records on the Nevada secretary of state's website show that Jones runs Affinitylifestyles.com with his son, Blain Jones, a Republican who is running for the state Assembly seat in District 21.
"We have not been served and have not reviewed (the lawsuit), we cannot comment at this time," the younger Jones wrote in an email Tuesday evening.
Echevarria-Hernandez, who was hired as a "brand ambassador" for the alkalized water company in March 2015, also accuses her employers of excluding her from pay raise opportunities for refusing to go through "self-betterment courses, which included books, videos, and paperwork," the lawsuit reads.
According to the complaint, Echevarria-Hernandez's superior said the company offered employees a 25-cent raise for every course they viewed.
"A week or two after beginning her work, (Echevarria-Hernandez) attempted to sit through one course, but quickly realized it was similar to the ones she was required to watch on her first day, in that they revolved around Scientology themes and overtly promoted religion," the lawsuit alleges.
The woman made an excuse to leave in the middle of the course and hoped that the courses were "merely a quirk" of Real Water's owner, but she soon realized her bosses "did not see the videos as optional," she said in the lawsuit.
Because Echevarria-Hernandez told her employers she was Catholic and refused to watch the videos, she was never eligible for a promotion or raise, the document alleges. Her co-workers grew hostile toward her, and "the workplace environment became extremely unpleasant," according to the complaint.
In October, even though she had never been written up for poor performance, according to the lawsuit, the woman's boss presented her with three "Non-Optimum Reports" that claimed Echevarria-Hernandez had not been fulfilling her duties.
The next day, her boss asked her to bring the company car in for maintenance and then told her she was fired.
"The termination was not based on deficient job performance," the lawsuit claims. "In reality, (the company) sought a reason to terminate an employee with differing religious views."
In the lawsuit, Affinitylifestyles.com is accused of unlawful employment practice, intentional and religious discrimination, retaliation and wrongful termination. Echevarria-Hernandez is seeking damages for her financial losses, and for emotional pain and suffering caused by the alleged wrongful termination, as well as punitive damages and attorney's fees.
Echevarria-Hernandez's attorneys, Joseph Gutierrez and Collin Jayne, could not be reached for comment.
Contact Kimber Laux at klaux@reviewjournal.com or at 702-383-0283. Find @lauxkimber on Twitter.