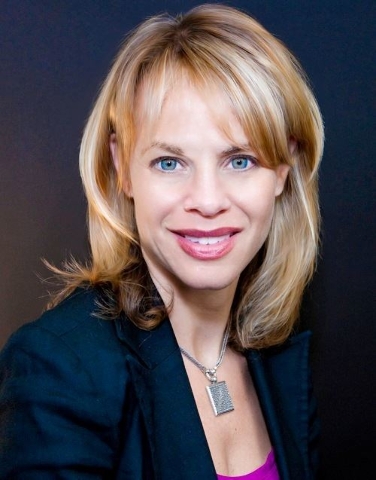 Melanie Kushnir was much more than a hiker, she was an inspiration, a local official said.
Kushnir died Saturday afternoon on a hiking trip at Red Rock Canyon, after losing her footing.
Besides being an active hiker and lawyer, Kushnir joined the Legal Aid Center of Southern Nevada as pro bono project director in April 2011.
"She was extremely innovative and amazingly successful," Barbara Buckley, executive director at Legal Aid Center of Southern Nevada, said Tuesday. "She believed in our mission — access to justice."
Buckley and Kushnir worked together closely over the past five years. Kushnir focused on recruiting, maintaining and recognizing volunteer attorneys and law students who provide legal assistance and representation to individuals who may not be able to afford or acquire legal aid. She helped them with issues including fraud, housing, domestic violence, child abuse, the homeless and more, Buckley said.
Kushnir did not practice law in Nevada. Her pro bono work did not require her to have a Nevada law license.
"She made an incredible mark on the justice community," Buckley said.
There are always more clients than Legal Aid is able to serve, and Kushnir helped find volunteer lawyers to serve that purpose, she said.
"Over 800 children in foster care now have legal representation as a result of Melanie. We have almost 1,000 attorneys volunteering with the program." Buckley said. "She was a real leader in the legal community."
Supreme Court of Nevada Justice James W. Hardesty said of Kushnir, "She touched the lives of many, hundreds throughout the community. She was historic, an unsung hero to the community."
Kushnir also provided support for volunteers through a website she created, www.lacsnprobono.org, which followed up on pro bono cases and worked to expand pro bono delivery, Buckley said.
Two pro bono partners spoke of how they revered their colleague.
"She really cared about people. She made it easy to say, 'Yes,' " Ogonna Brown, a shareholder at Holley, Driggs, Walch, Fine, Wray, Puzey &Thompson said. "She was an amazing person, selfless — always smiling and happy."
Dan Waite, Las Vegas office managing partner at Lewis Roca Rothgerber Christie said, "She was influential. She took others' causes and elevated them."
Melanie ran full speed to get things done, and her switch was always on, he said.
Before moving to Las Vegas, Kushnir had many influential positions in Chicago. Kushnir served as assistant staff counsel at the American Bar Association Center, concentrating on public interest careers. Before working at the bar association center, Kushnir was an assistant public guardian, representing abused and neglected kids, Buckley said.
Kushnir earned her Juris Doctor degree from Ohio State University's Moritz College of Law and received her undergraduate degree in sociology and political science from Miami University.
A Celebration of Life Ceremony for Kushnir will be at 3:30 p.m. Friday at the federal courthouse, 333 Las Vegas Blvd. South, according to the Legal Aid Center website.
Contact Raven Jackson at rjackson@reviewjournal.com or 702-383-0381. Follow @ravenmjackson on Twitter.