Fire causes estimated $2.5 million damage at storage facility near Summerlin — PHOTOS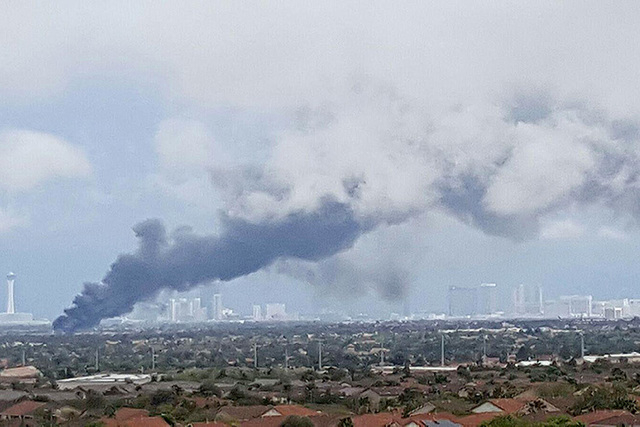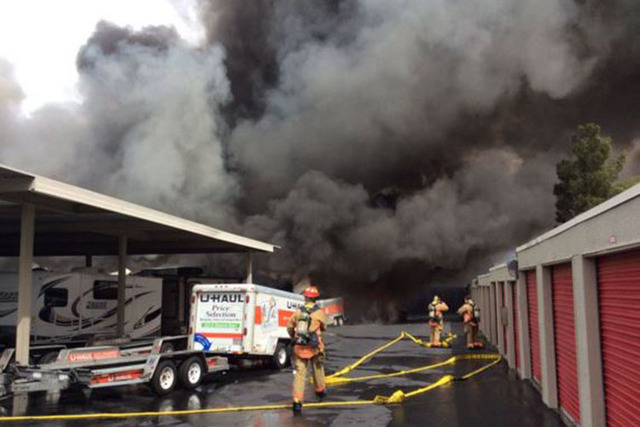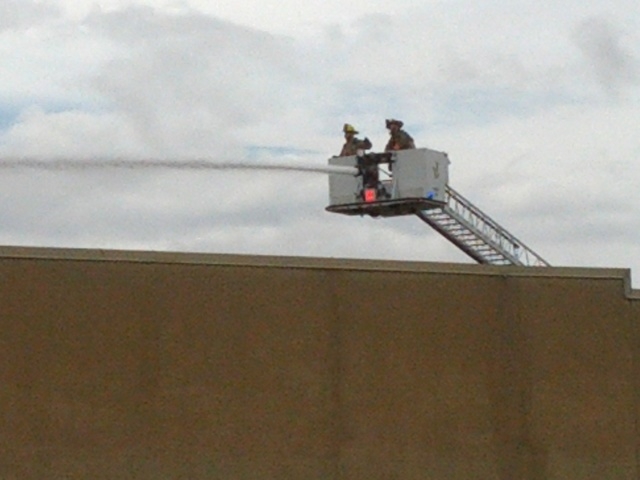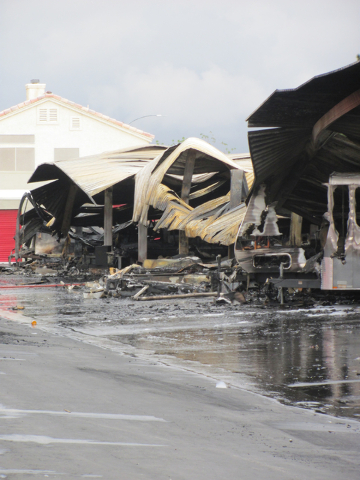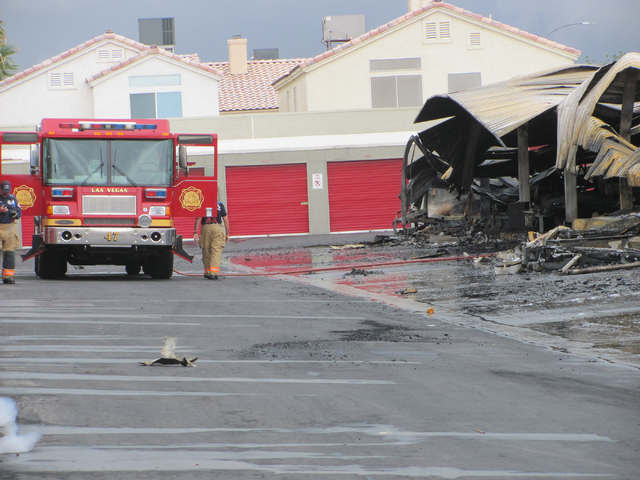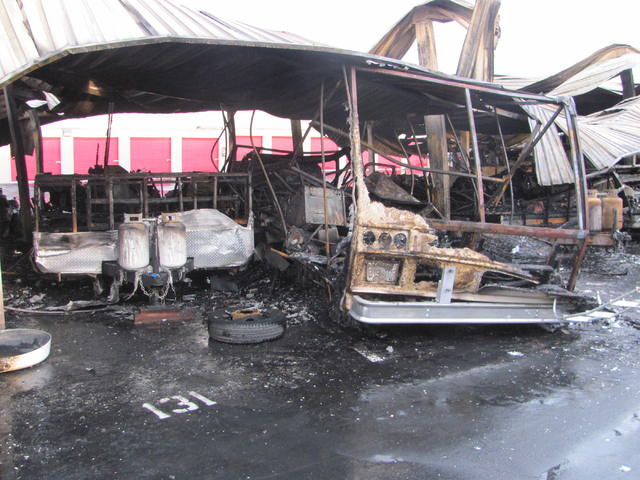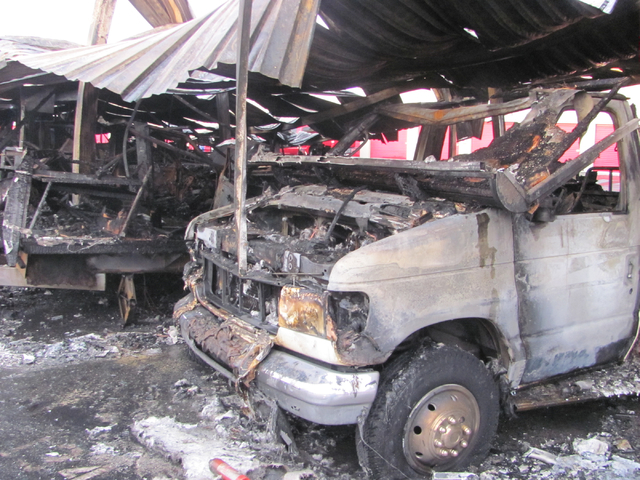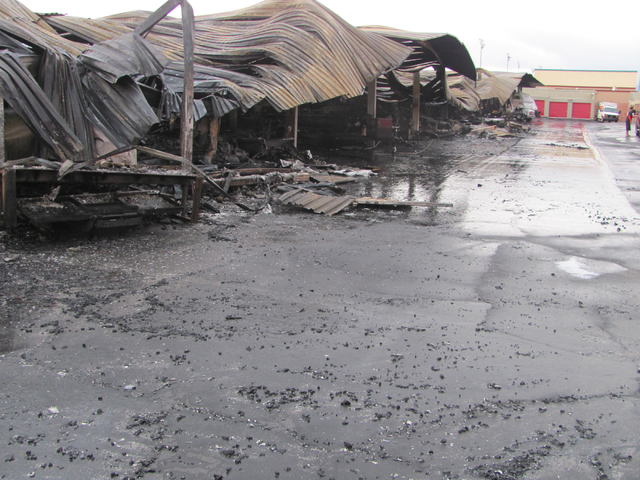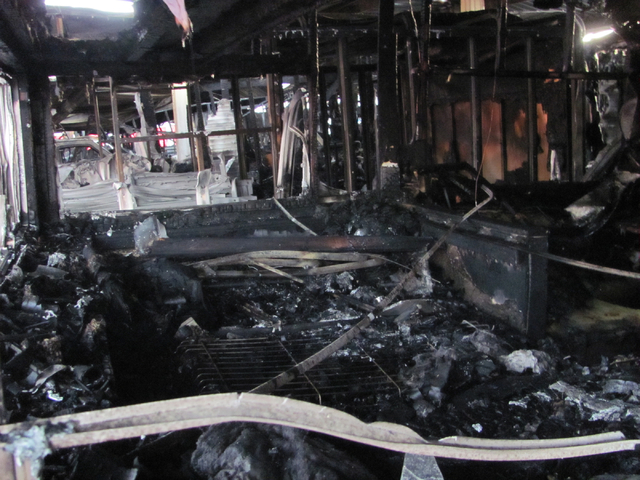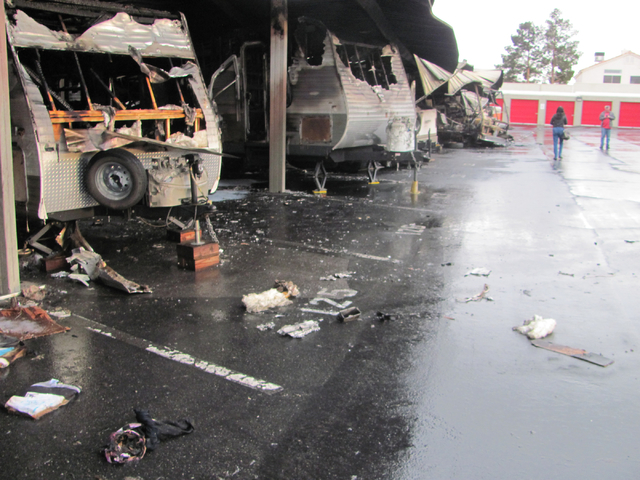 Thirty-seven vehicles were damaged or destroyed in a fire Saturday at a storage facility near Summerlin.
Damages are estimated to be at least $2.5 million, Las Vegas Fire and Rescue spokesman Tim Syzmanski said Saturday.
Las Vegas Fire and Rescue responded to a call of a recreational vehicle motor home on fire shortly after 2 p.m. at the Storage at Summerlin facility at 7441 W. Lake Mead Blvd., Syzmanski said.
The fire was fueled by a propane tank, tires, and plastics on the RV, Syzmanski said. The 37 affected vehicles included cars, boats, pickups, RV trailers and motor homes.
A worker at a nearby Pep Boys Auto Parts and Service said the fire sent up "a lot of dark smoke."
The man, who gave only his first name, Cole, said he also heard some knocking sounds before the fire. "It sounded like knocking on a wall. I guess that was the propane tank exploding," he said.
About 4:15 p.m. Syzmanski said that the main fire was out, but firefighters would remain at the scene for several more hours to hit hot spots.
None of the storage buildings was damaged, he said.
No injuries were reported, and the cause was accidental, Syzmanski said.
West Lake Mead Boulevard was reopened to traffic heading east Saturday evening after several hours of closure.
Contact Raven Jackson at rjackson@reviewjournal.com or 702-383-0381. Follow her on Twitter @ravenmjackson