Fire crews respond to large brush fire at Sunset Park — PHOTOS
Updated May 23, 2017 - 9:36 pm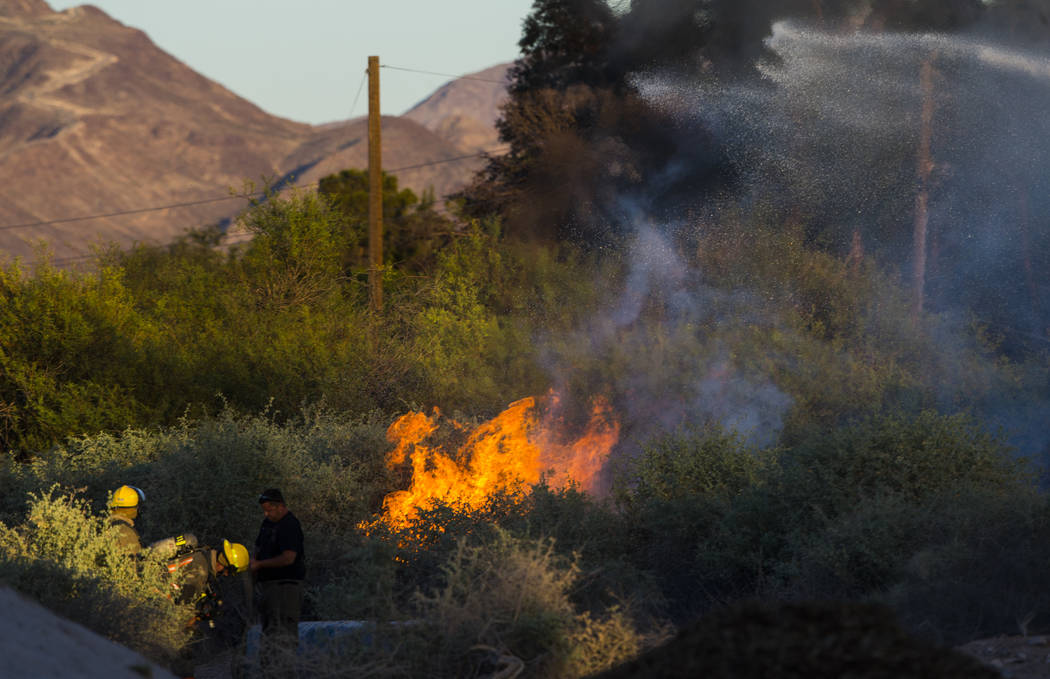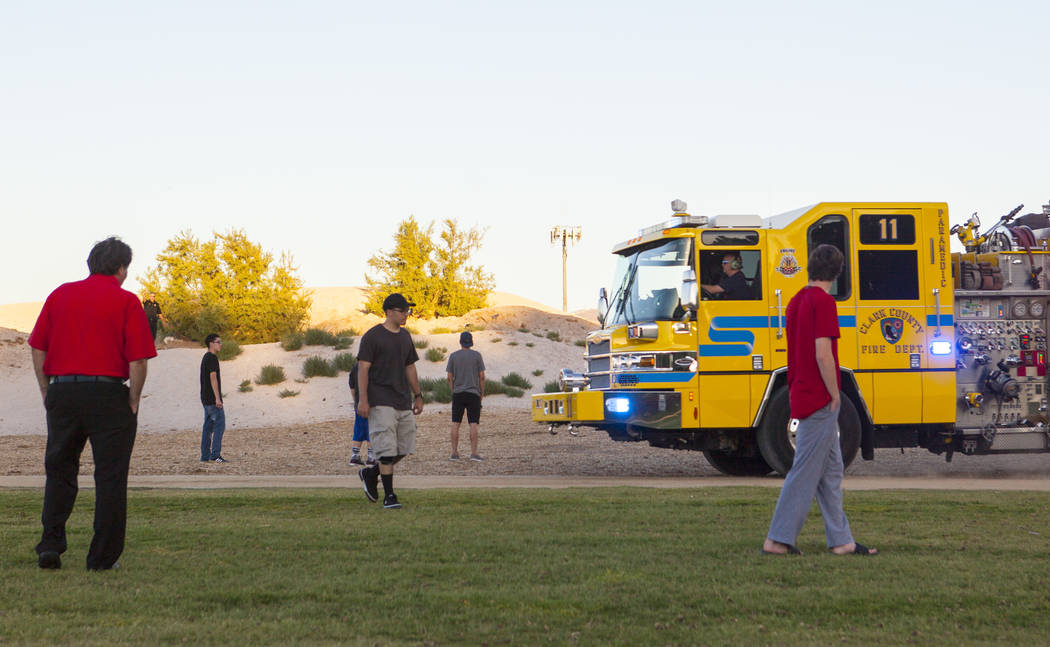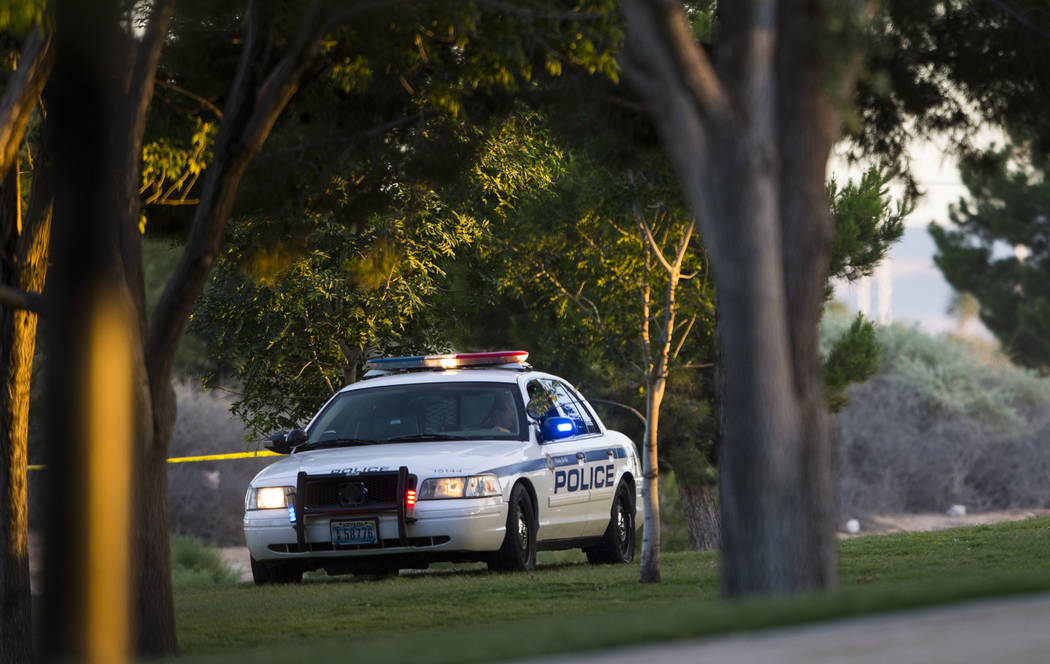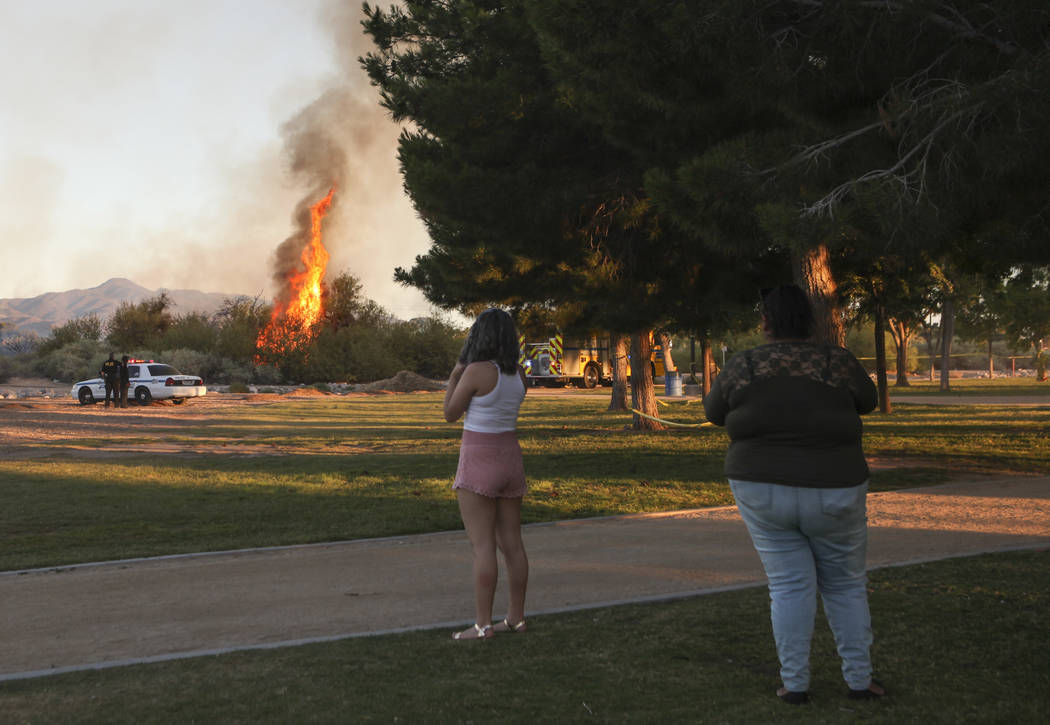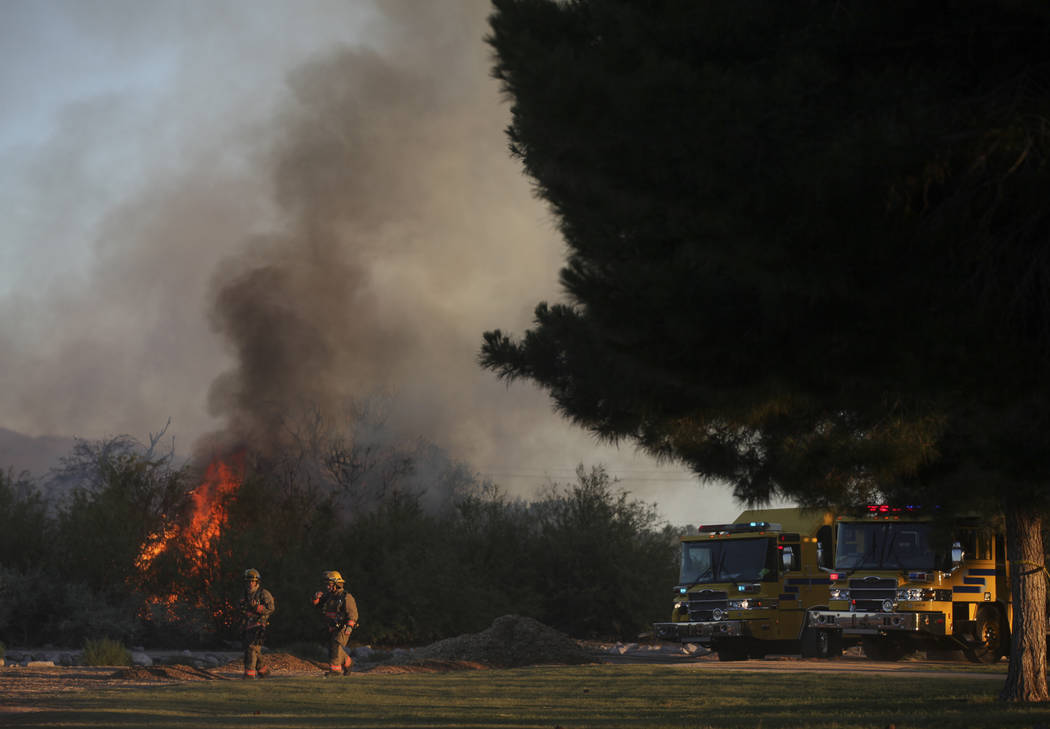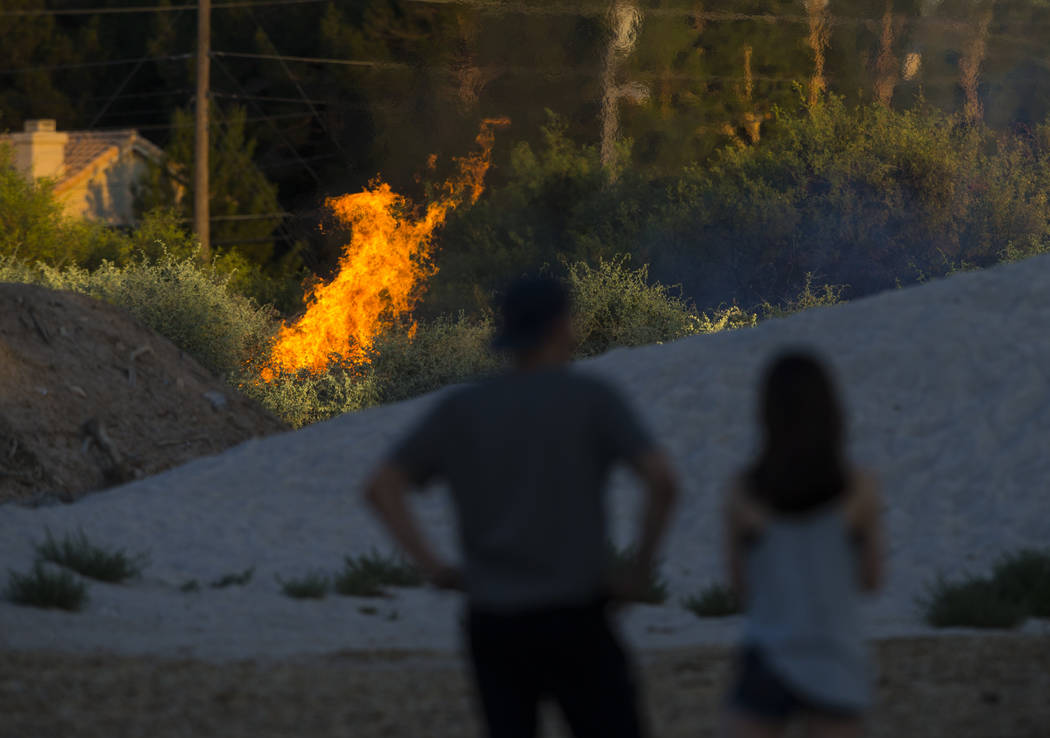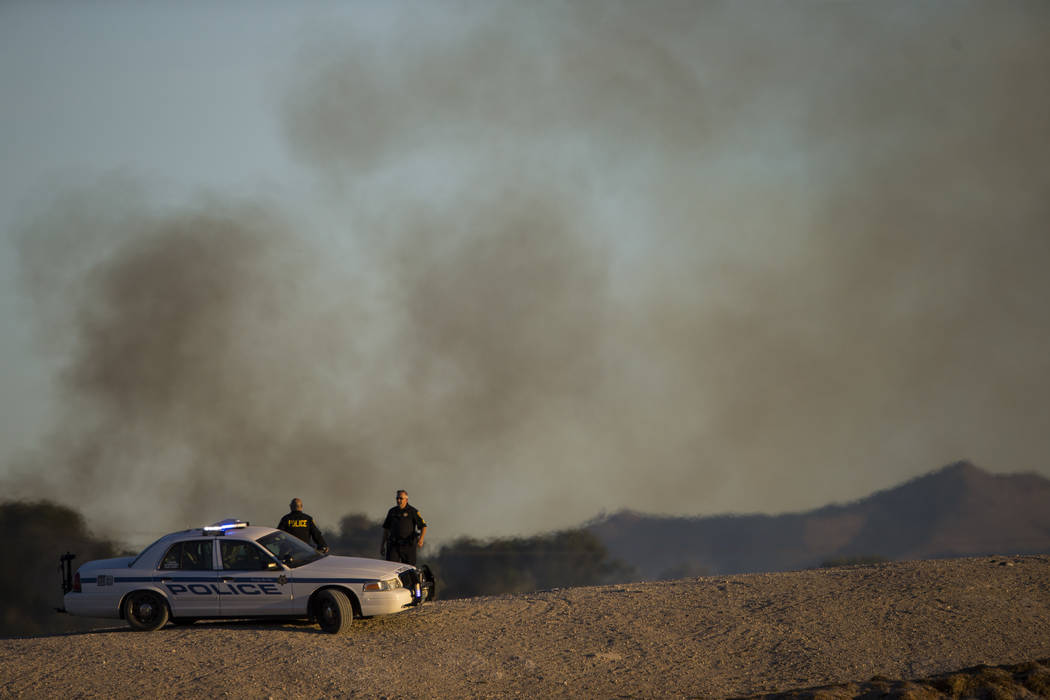 Several Clark County Fire Department engines worked to extinguish a large brush fire Tuesday evening at Sunset Park.
The fire was first reported about 6:30 p.m. in the southeast area of the 2601 E. Sunset Road park. Flames at least 10 feet tall rapidly spread to about an acre of land before crews were able to contain the blaze.
It's unclear how the fire started, but Andy Gaither, 51, first noticed "wisps of smoke" coming from a 10-foot bush in the south area of the park while watching his son's soccer practice about 6:25 p.m.
He called 911 to report it, and "just in that two minutes of being on the phone, the entire bush was engulfed," Gaither said.
As of about 7:45 p.m., Gaither, who was still at the park, said flames were still visible as firefighters worked to extinguish the blaze.
No injuries were reported, county fire Deputy Chief Jeff Buchanan said. As of about 8 p.m., crews were still working to extinguish the blaze, but the process was impeded because there are no fire hydrants at Sunset Park, so units were doing water runs.
As of 8 p.m., Metropolitan Police Department units had evacuated the south side of the park.
Las Vegas Review-Journal photographer Chase Stevens contributed to this report. Contact Rachel Crosby at rcrosby@reviewjournal.com or 702-387-5290. Follow @rachelacrosby on Twitter.