Fireworks not ruled out as cause of central Las Vegas fire
Updated June 26, 2018 - 10:06 am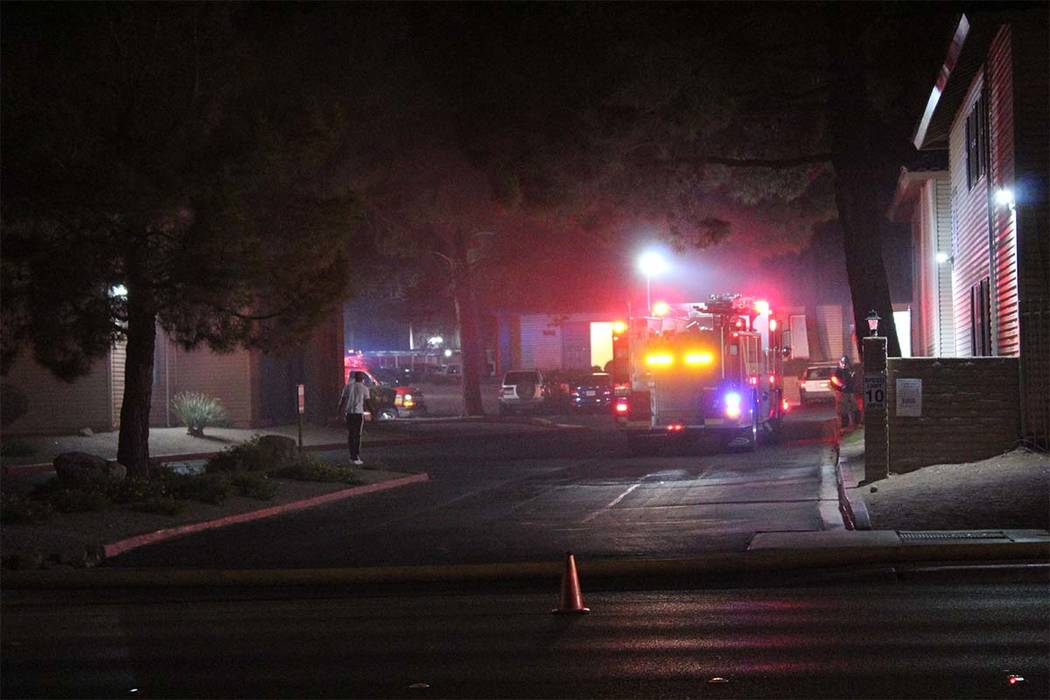 Fireworks might have caused an early Tuesday morning fire at a central valley apartment complex that displaced one person.
The fire was called in about 3:30 a.m. at the Lantana Apartments, 1200 S. Torrey Pines Drive, near Charleston Boulevard, according to Las Vegas Fire Department spokesman Tim Szymanski.
Firefighters at first believed that blaze started with an air conditioning unit on the roof of a building in the complex. Upon further investigating, fire officials said via Twitter the fire started in a "deep pile" of pine tree needles and extended to the air conditioning unit, which was turned off for repairs.
The fire didn't extend to the inside of the building, but one of the apartments was damaged by smoke and water. Damage was estimated at $60,000.
No injuries were reported, and the fire was out within about 30 minutes, Szymanski said.
Contact Max Michor at mmichor@reviewjournal.com or 702-383-0381. Follow @MaxMichor on Twitter.