Flavor Flav pleads guilty in Las Vegas to domestic violence charges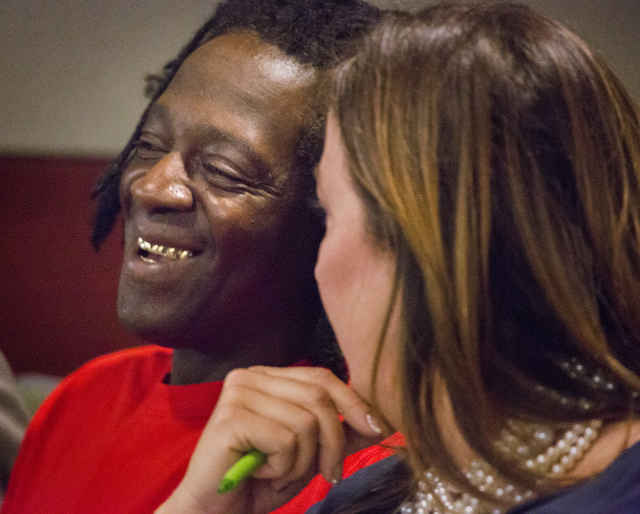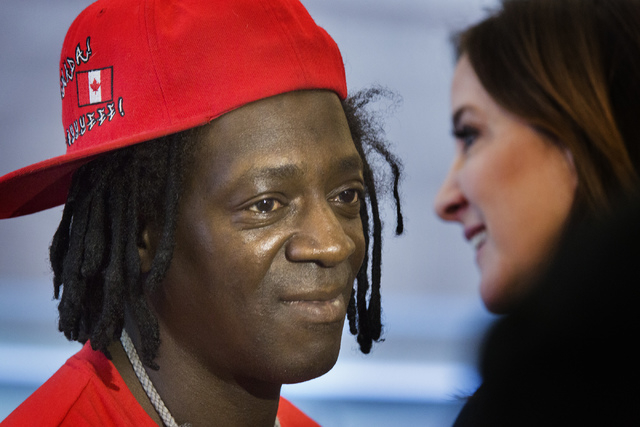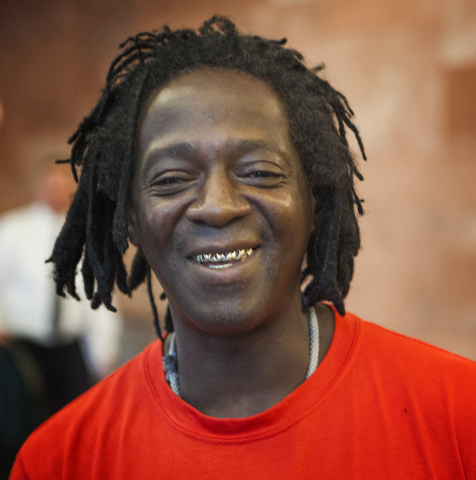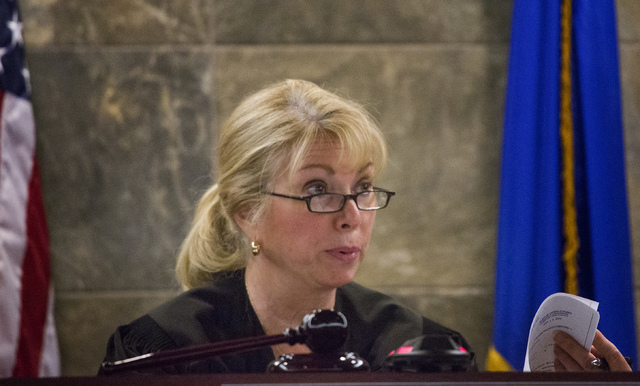 Rap icon Flavor Flav on Monday pleaded guilty to misdemeanor domestic violence charges stemming from an incident with his stepson in 2012.
William Drayton, which is the rapper's real name, was ordered to complete 12 counseling sessions by August. If he does, the case will be closed. If not, he could face jail time, warned Senior District Judge Kathy Hardcastle.
The 55-year-old pleaded guilty to attempted battery with substantial bodily harm, a gross misdemeanor, and battery constituting domestic violence, a misdemeanor.
In a show of respect to the court Drayton, 55, hid his signature accessory, a large analog clock hanging from the rapper's neck, under his T-shirt.
Drayton originally faced felony charges for the Oct. 17, 2012, incident, when he threatened with a knife Gibran Trujillo after an argument with the then 17-year-old's mother, Elizabeth Trujillo. The three have since reconciled and have done counseling.
"I love my son and my son loves me too. And that's the most important thing." Drayton said during the brief hearing.
Though Drayton and Elizabeth Trujillo are not married, Drayton repeatedly referred to Gibran Trujillo as his step-son or son.
Afterward, Drayton praised his lawyers Kristina Wildeveld and Dayvid Figler. "I know that you guys did your best," he said, as he hugged them both.
When asked about Drayton's January arrest in New York for various traffic violations, Wildeveld said that Drayton has paid all of the fines and she expected the case would be resolved soon.
"I just want my good credibility life back," Drayton said. "That's all I want."
Clark County prosecutors declined to comment.
Drayton's lawyer's have worked hard to steer him clear of criminal liability in the two cases.
His musical career has received a recent jolt after he and the iconic hip-hop group Public Enemy were inducted into the Rock and Roll Hall of Fame.
Public Enemy followed the induction with a European tour.
Pop culture fans also recognize Drayton for his appearances on the VH1 reality show "Flavor of Love," which last aired in 2008.
His appearance at the downtown Regional Justice Center did not go unnoticed. Shouts of "Flavor Flav" could be heard through the first floor of the courthouse as the 5-foot, 7-inch tall Drayton, wearing an all red ensemble, including a baseball cap, a T-shirt, warm-up pants and sneakers, made his way to Hardcastle's courtroom.
Contact reporter Francis McCabe at fmccabe@reviewjournal.com or 702-380-1039. Find him on Twitter: @fjmccabe