Fleet of self-driving cars launches in Las Vegas
Updated May 4, 2018 - 6:06 pm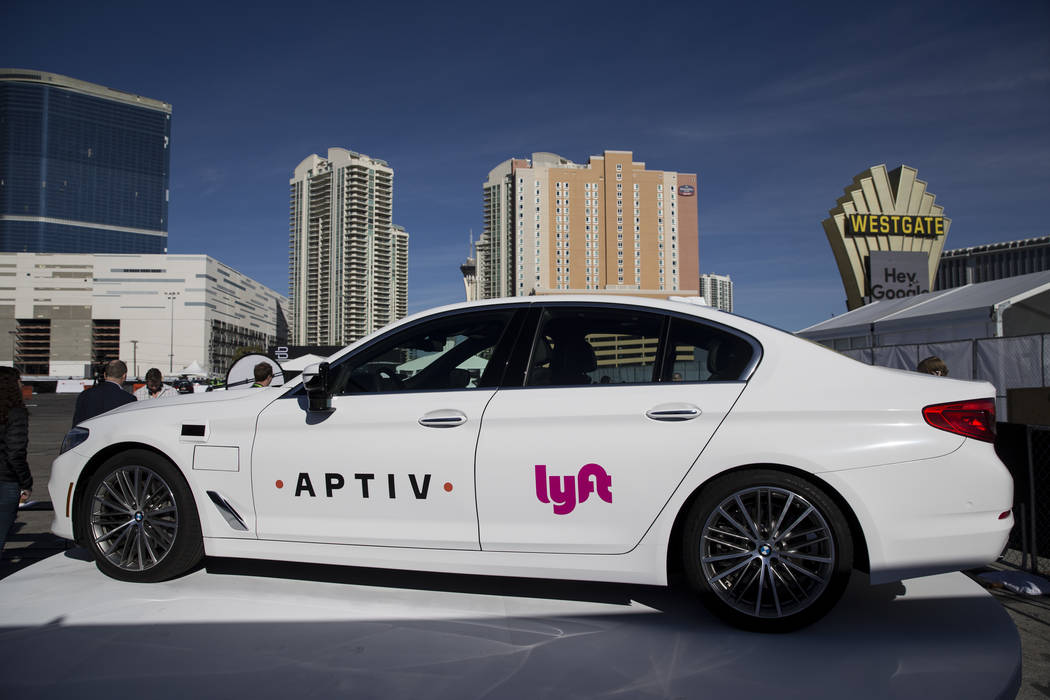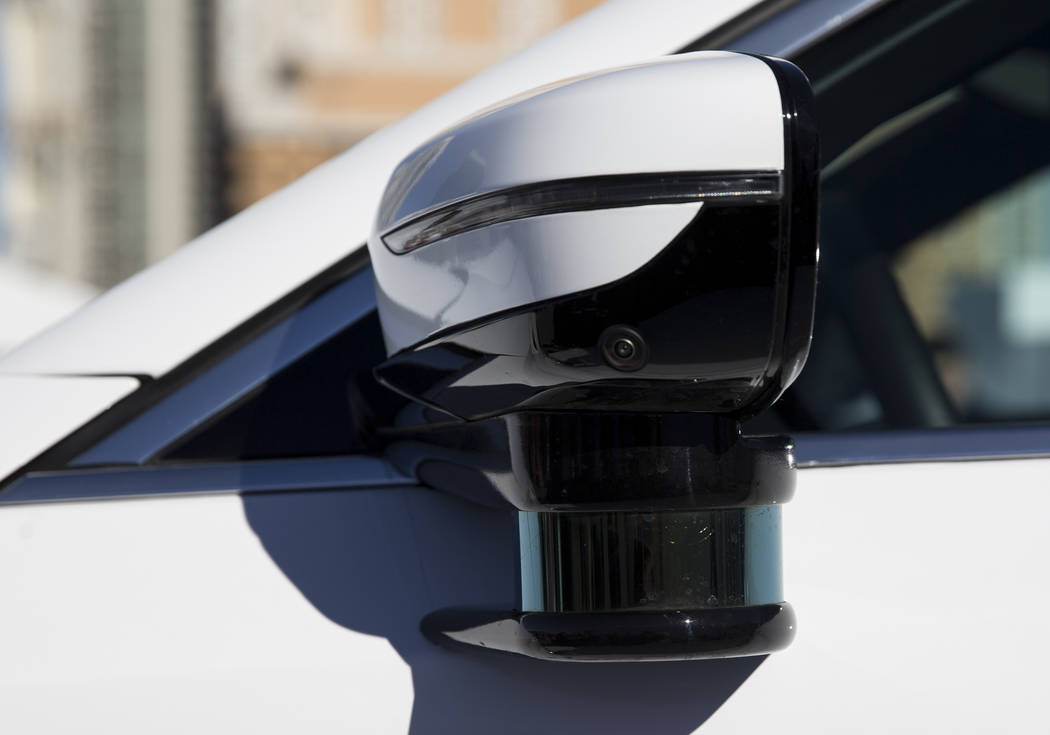 Lyft passengers now have the option of hailing a self-driving car on the Las Vegas Strip and other high-demand locations.
Aptiv PLC launched a fleet of 30 autonomous vehicles in Las Vegas on the Lyft network Thursday.
The multiyear agreement between Lyft and Aptiv provides highly trained drivers in the cars. The vehicles operate on Aptiv's autonomous driving platform, which includes three types of sensors that help create a 360-degree view.
The deployment marks an important step on the company's path to commercializing autonomous driving technologies, Glen De Vos, Aptiv chief technology officer, said in a blog post.
"The massive amounts of data we will gather on how these cars react to countless, unpredictable scenarios – all with operators ready to take over if needed – is invaluable and will help us improve our systems across the board," he said in the post.
In March, the Governor's Office of Economic Development approved several business incentives, including abatements on sales and use tax, modified business tax and personal property tax, and a sales and use tax deferral, for Aptiv.
Paul Anderson, executive director of GOED, called the company a positive partner for the state and one that can help bring in new jobs, products and services.
"The holy grail for economic development is research development," he said. "And because of what it does — attract some of the smartest people in the world, bring in talent — it becomes an entrepreneurial model to development."