Gangsters' paradise: A guide to some of Las Vegas' most iconic mob-related sites
Updated September 8, 2023 - 11:58 am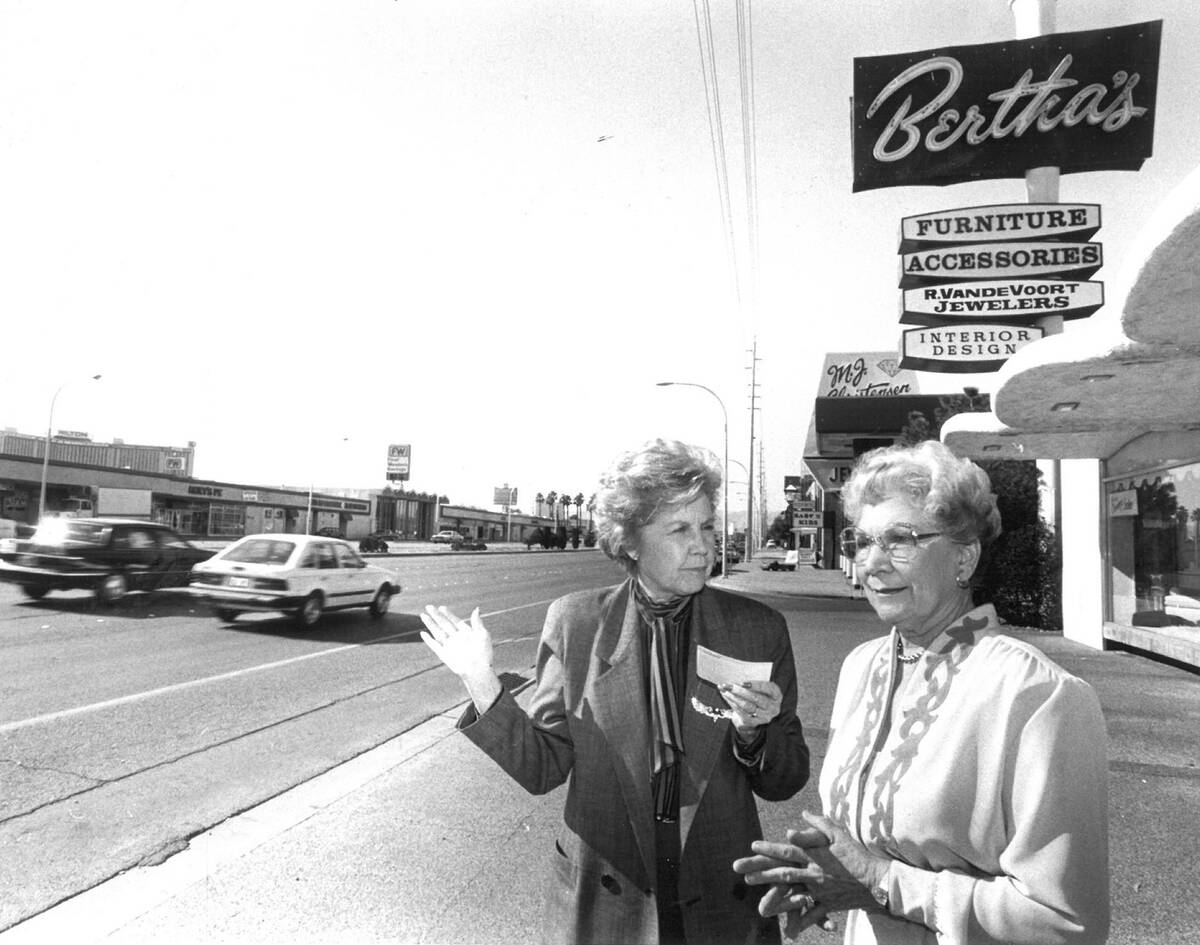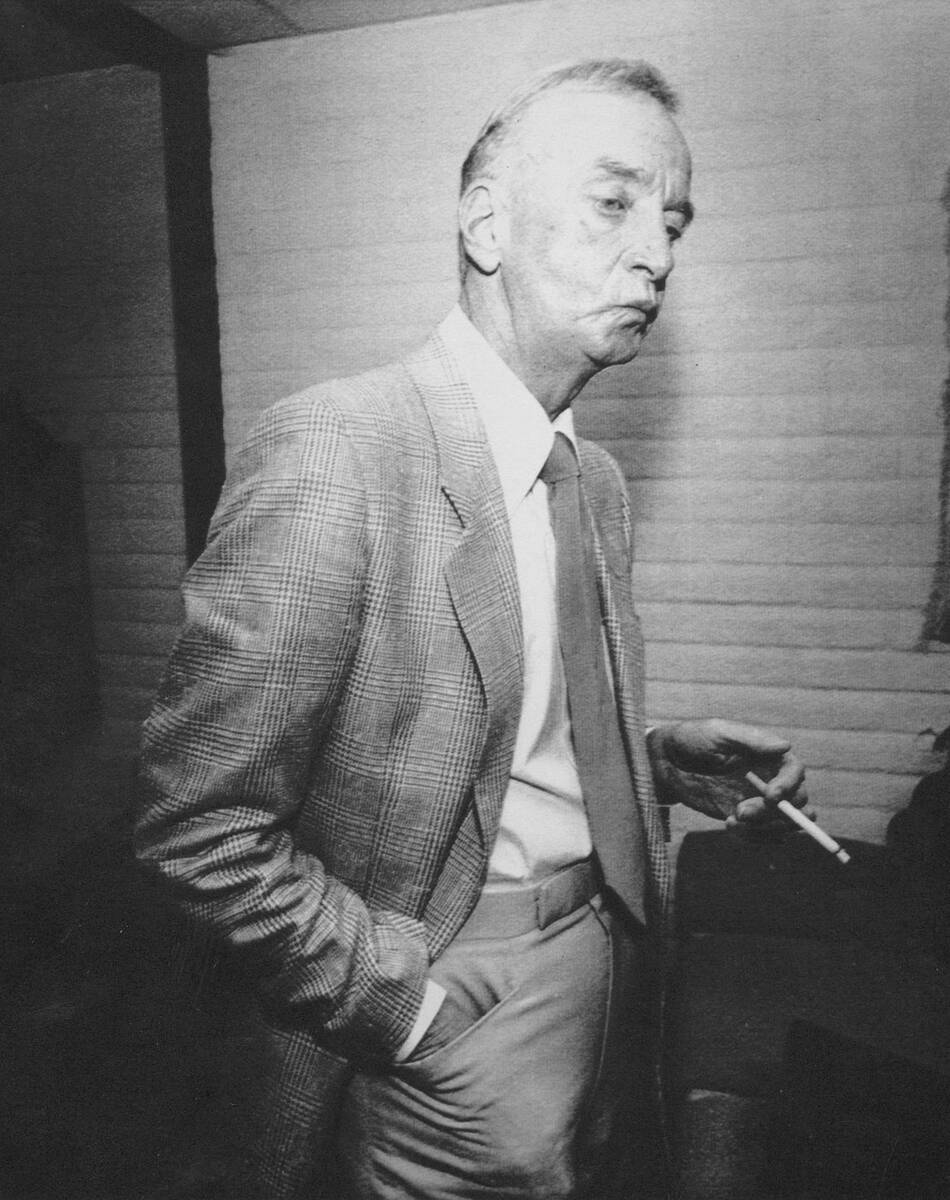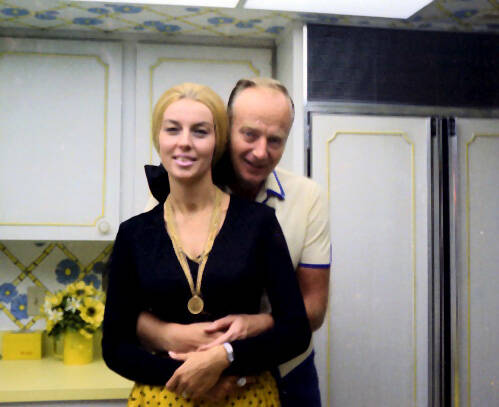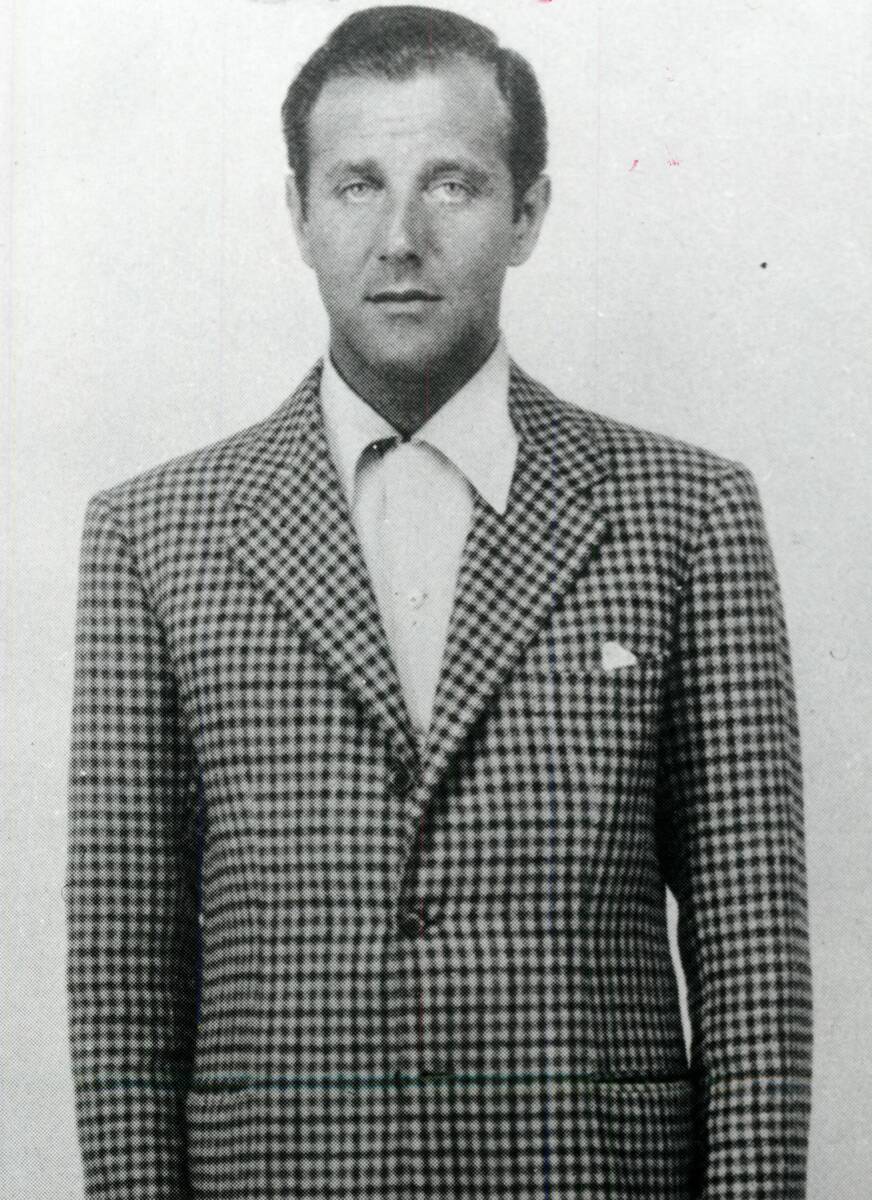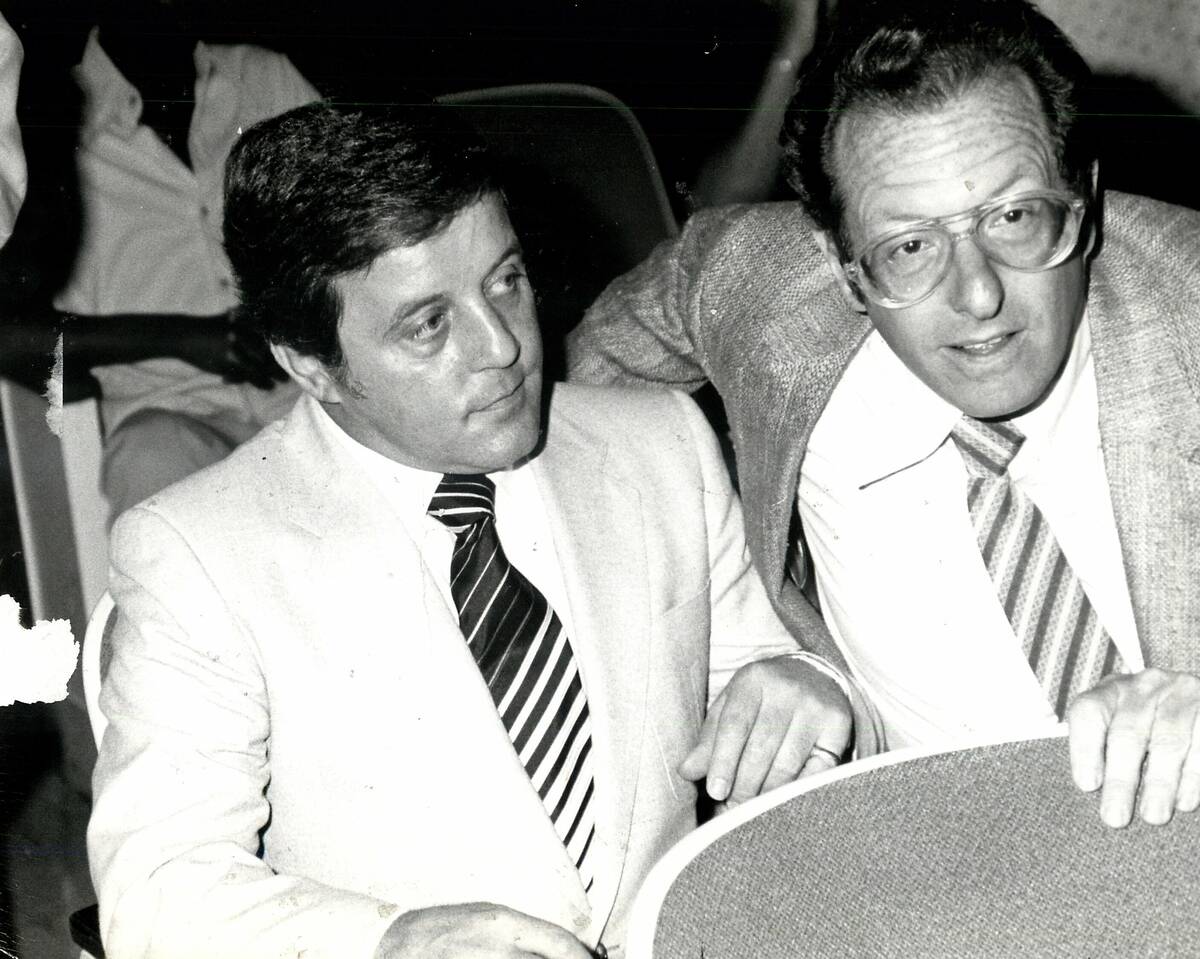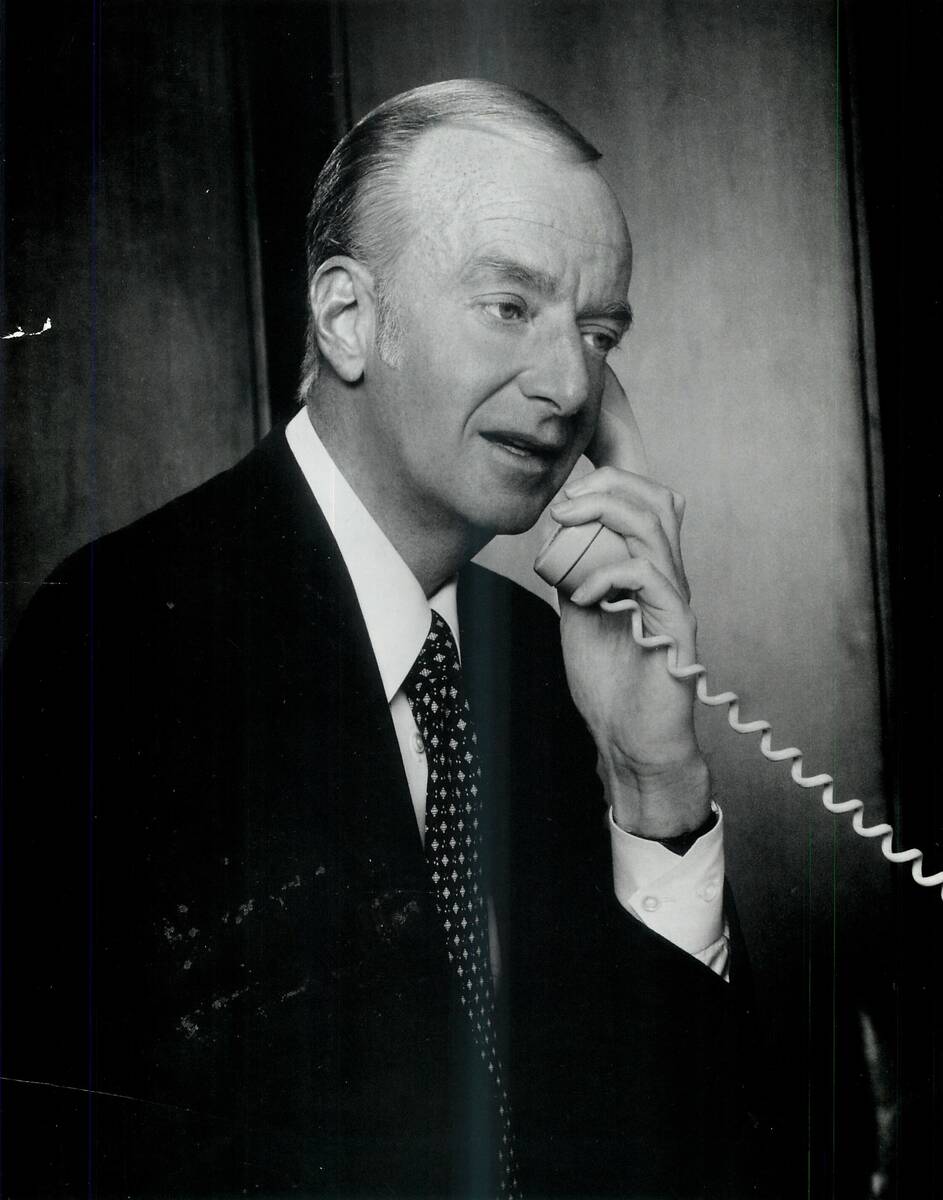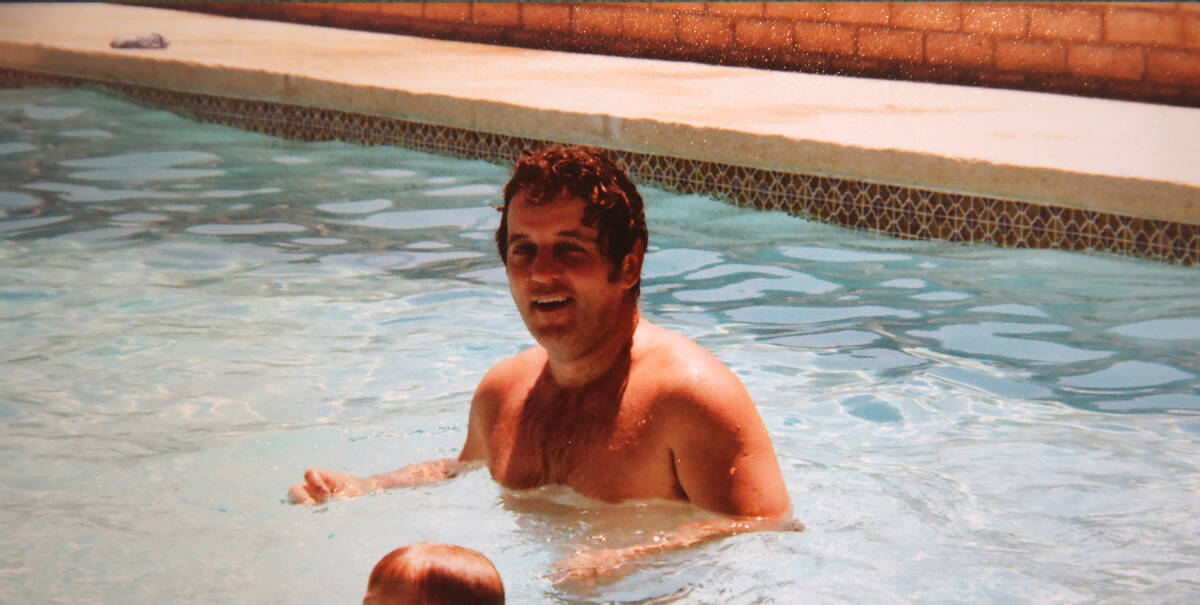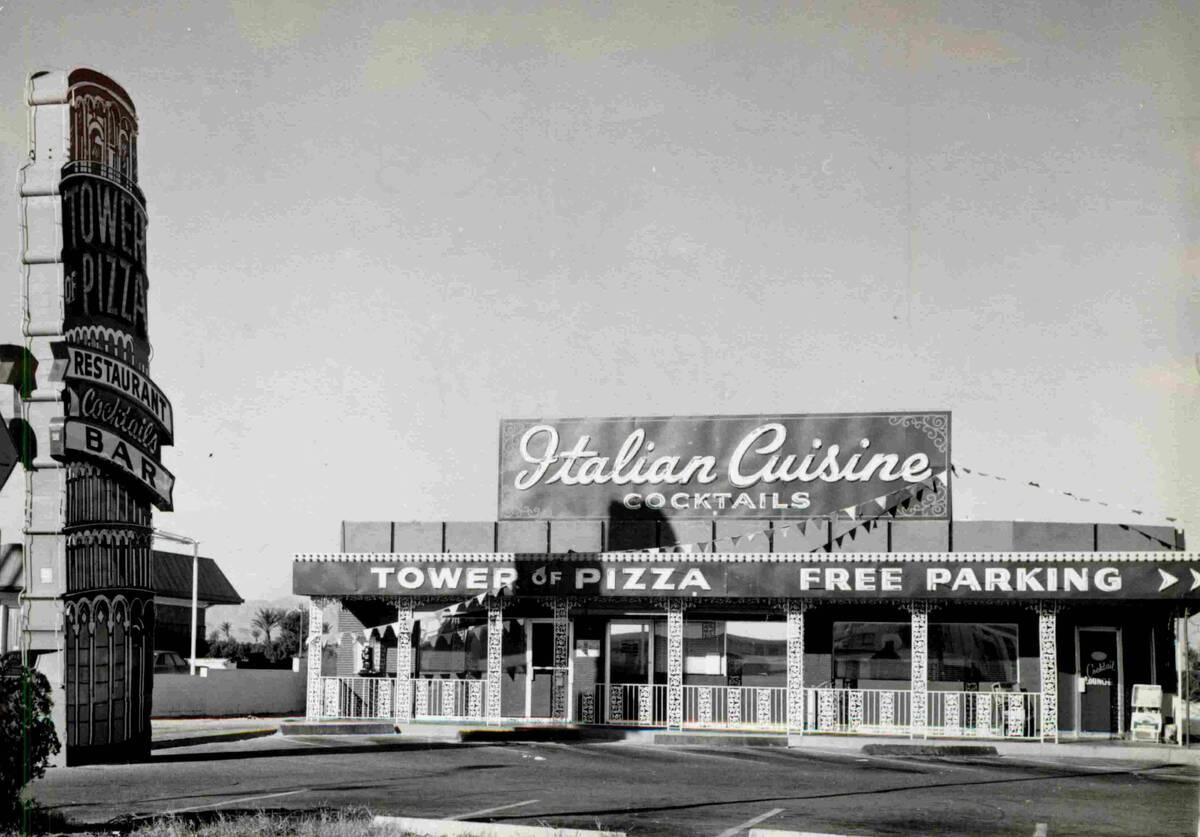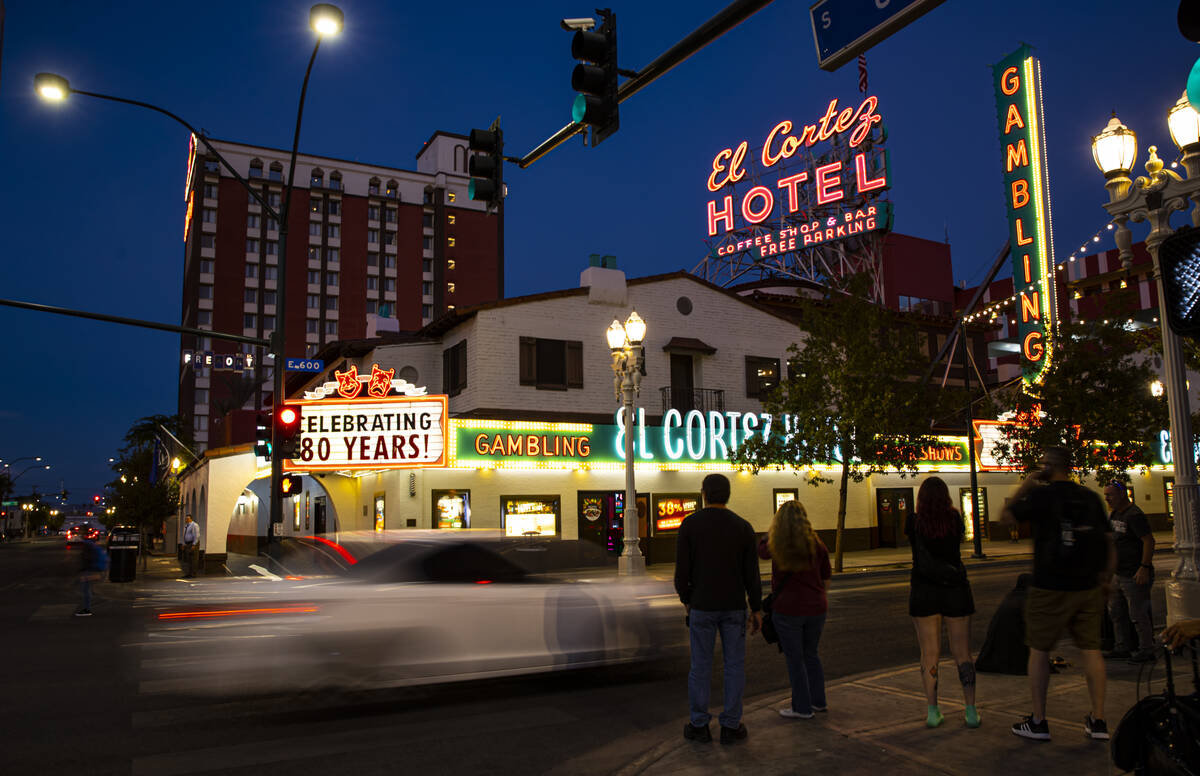 If you weren't living here at the time, it can be hard to fathom just how recently some of the city's most notorious mob exploits took place.
The members of Tony Spilotro's Hole in the Wall Gang, for example, could've planned burglaries on their way to see "Raiders of the Lost Ark."
And yet, precious few of the places most associated with the mob remain.
To compile this list of some of the sites you can still visit, we dug through Review-Journal archives and consulted with Geoff Schumacher, vice president of exhibits and programs at the Mob Museum. Schumacher, in turn, received an assist from former Mayor Oscar Goodman, who represented many of these men in court.
The Mob Museum
300 Stewart Ave.
The building would have made this list even if it didn't house a world-class collection of artifacts tied to organized crime and law enforcement. On Nov. 15, 1950, a committee led by Sen. Estes Kefauver of Tennessee interviewed witnesses about alleged mob involvement in Las Vegas casinos. The hearing, one of a series in 14 cities that helped expose organized crime on a national level, took place in the second-floor courtroom of the building that opened in 1933 as Las Vegas' first federal courthouse and post office.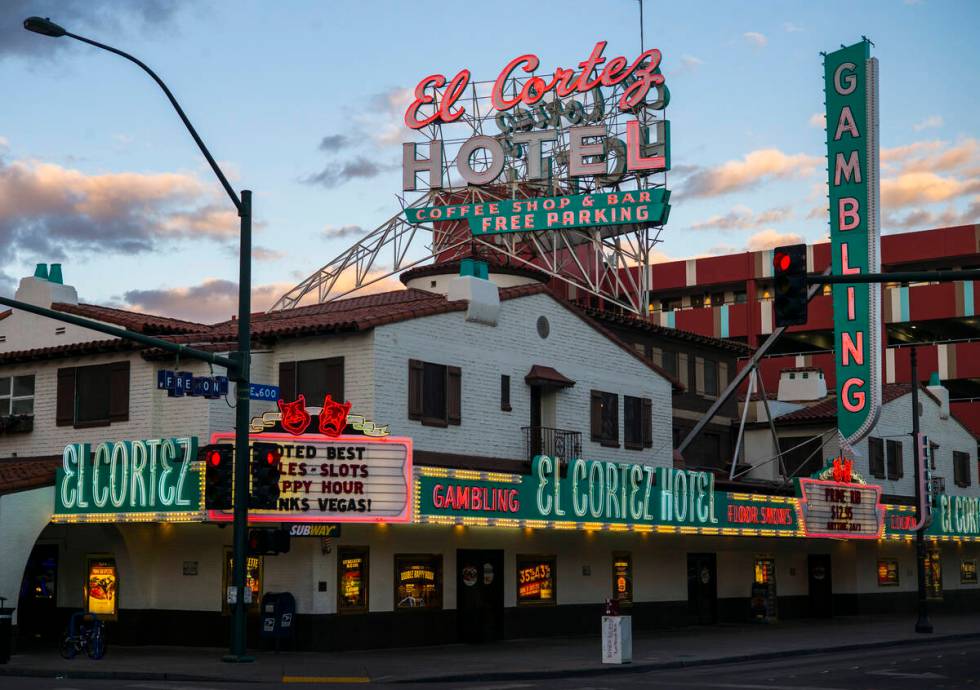 El Cortez
600 E. Fremont St.
El Cortez touts its mob ties throughout the property. "Infamous mobsters Bugsy Siegel, Moe Sedway, Gus Greenbaum and Meyer Lansky bought El Cortez," reads a display on the casino's exterior, "and used it to train the original employees who opened the Flamingo Hotel & Casino in 1946." Their purchase came four years after El Cortez opened in 1941. Today, you can dine in Siegel's 1941 and stay in one of the original 47 rooms that date back to those days.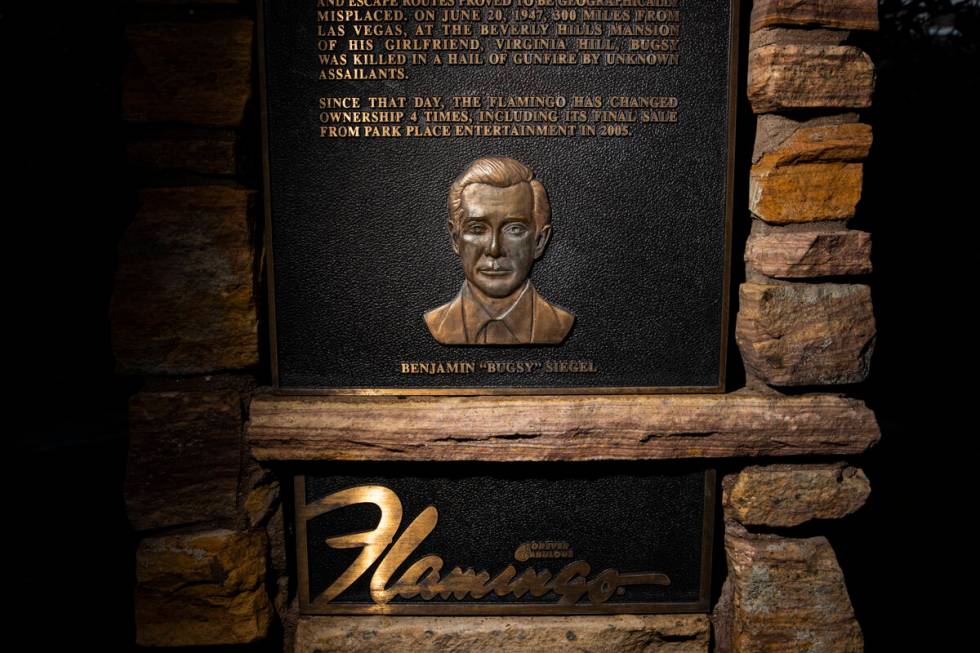 Flamingo
3555 Las Vegas Blvd. South
Benjamin "Bugsy" Siegel wasn't the visionary behind the Flamingo. He didn't come on board until after its original developer, Hollywood Reporter publisher Billy Wilkerson, ran low on construction funds. Siegel was the public face of the legendary resort, though, from its opening on Dec. 26, 1946, until his murder the following June. The final remnants of the Flamingo that Siegel knew were removed in 1993, but the hotel celebrates his connection in multiple ways. There's a memorial to Siegel near the Wildlife Habitat, and his name graces Bugsy & Meyer's Steakhouse, Bugsy's Cabaret showroom and the 24-hour Bugsy's Bar.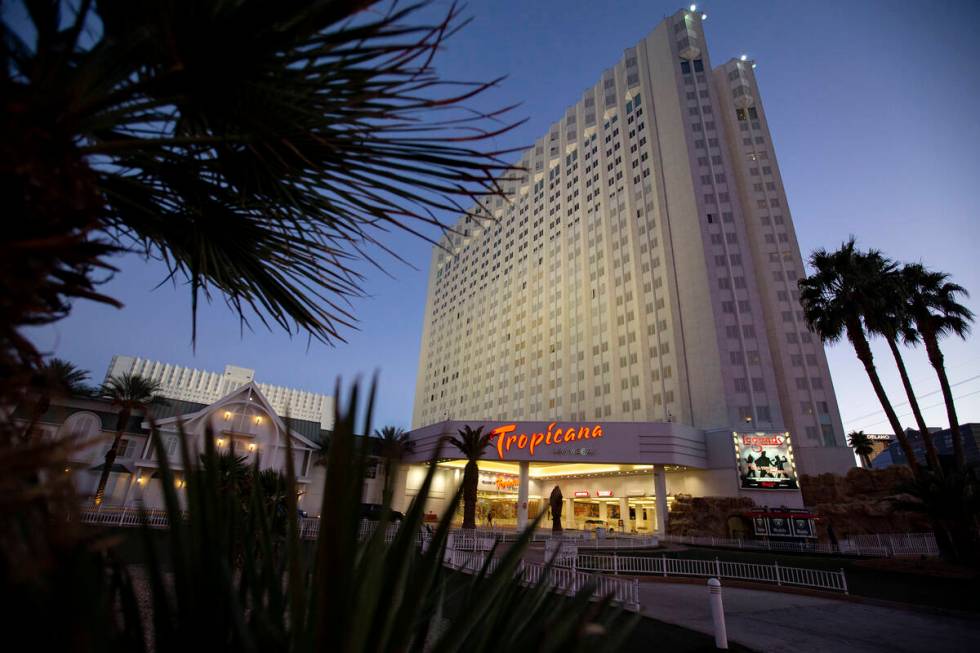 Tropicana Las Vegas
3801 Las Vegas Blvd. South
Who could've guessed that when someone known as "Dandy" Phil Kastel wanted to open a casino, it would have ties to the mob? Kastel, a longtime associate of Luciano family crime boss Frank Costello, insisted his friend had nothing to do with the Tropicana. Then, on May 2, 1957, less than a month after its opening, Costello survived an assassination attempt. Police found notes in his coat pockets that contained numbers matching the Tropicana's winnings for its first few weeks — to the penny. "That sort of confirmed a lot of rumors about the mob's involvement in Las Vegas," Schumacher says. "We take for granted that everybody knew everything that was happening. But we didn't. Not at the time."
Decades later, on Valentine's Day 1979, federal agents conducted a three-city raid that tied the Tropicana to the Kansas City mob. Four years later, Joseph Agosto, who had owned and produced Folies Bergere at the hotel, testified that he used his position to skim profits in conjunction with Kansas City boss Nick Civella.
Rosenthal house
972 Vegas Valley Drive
Frank "Lefty" Rosenthal came to Las Vegas in 1968 and quickly put his sports handicapping skills to good use. At one point, he secretly ran the Stardust, Fremont, Hacienda and Marina casinos for the mob. A larger-than-life character, Rosenthal was the basis for Robert De Niro's Sam "Ace" Rothstein in "Casino."
The three-bedroom, two-story midcentury modern home in the Las Vegas Country Club features heavy bullet-proof doors, bullet-proof windows and sound-proof rooms. Chipped glass in one of the windows is believed to have been caused by a bullet, and a fire at a neighboring residence reportedly revealed an underground passageway leading from Rosenthal's home. Built in 1970, the house most recently sold in December 2020 for $835,000.
Spilotro house
4675 Balfour Drive
The Chicago Outfit sent Anthony John Spilotro to Las Vegas in 1971 to protect the money that was being skimmed by his childhood friend Rosenthal. Spilotro would soon branch out into street crimes by overseeing burglary rings. While he was a big name in Las Vegas circles, Spilotro became infinitely more famous when Joe Pesci portrayed a thinly veiled version of him in "Casino."
In stories about Spilotro at the time, we described his house — a single-story ranch-style with four bedrooms, two baths, a two-car garage and swimming pool — as a "modest middle-class home," almost as an insult. During a November 1980 raid, IRS agents seized $51,000 from a jewelry box, $25,000 from under the mattress in the master bedroom and $1,940 from a pair of slacks tossed on the dresser. Built in 1974, the home most recently sold in February 2019 for $419,900.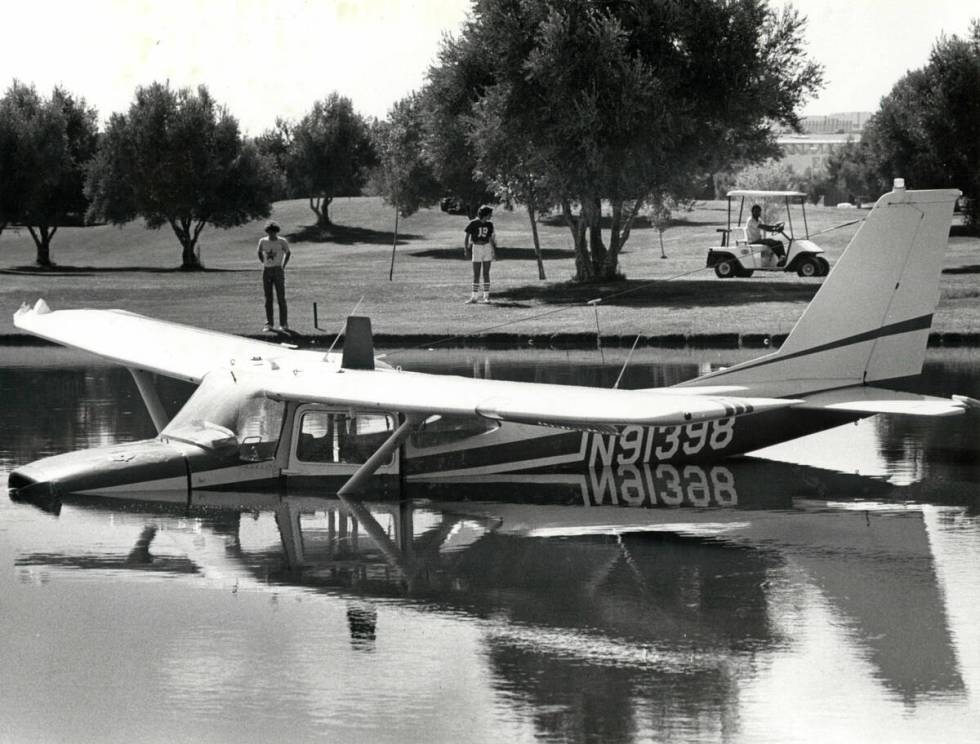 Las Vegas Country Club
3000 Joe W. Brown Drive
On Oct. 12, 1981, the FBI was conducting surveillance from a Cessna 172 above the Las Vegas Country Club, where Rosenthal lived and Spilotro conducted business for a time. The plane ran out of fuel and landed on the golf course before it came to rest in a water hazard, a scene that was dramatized in "Casino." The club recently purchased a replica of that Cessna, placed it in the lake on the 10th hole and erected a marker with a plaque telling the tale.
My Place Lounge and Upper Crust pizzeria
4110 S. Maryland Parkway
Schumacher calls this "one of the most iconic spots" for the mob given the amount of time its members spent in the Pioneer Plaza shopping center.
In a five-part series by Michael J. Goodman of the L.A. Times, future Review-Journal investigative reporter Jeff German recalled, "When Spilotro went to My Place, you'd think Al Capone had arrived." Spilotro reportedly ordered a hand grenade to be thrown through the bedroom window of attorney Don Campbell, then decided against it. Authorities later found a grenade buried behind My Place.
The lounge shared a wall with Upper Crust, the Italian restaurant owned by Hole in the Wall Gang members Frank Cullotta and Leo Guardino. The FBI tapped its phones and, on July 3, 1980, Guardino discovered a surveillance camera in the ceiling of the storage room. It was eventually returned following negotiations between Spilotro, FBI agents and attorneys.
My Place is now part of The Dive Bar, and Upper Crust is a Cricket Wireless.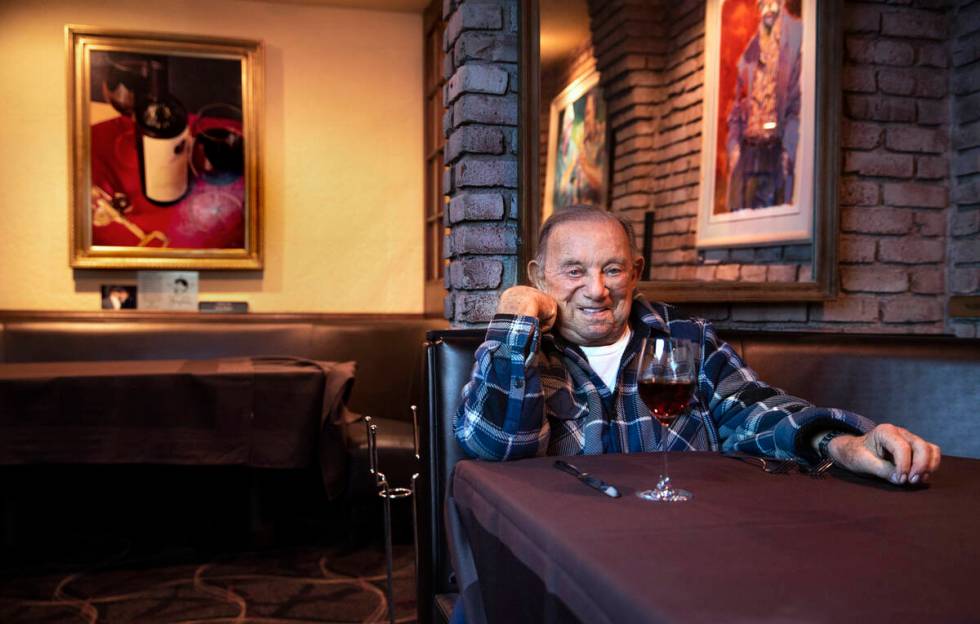 Villa D'Este/Piero's Italian Cuisine
355 Convention Center Drive
Legend has it that a young Joe Pignatello learned to cook in his mother's kitchen on Chicago's South Side, standing atop a milk crate watching her and her friend, Teresa Capone, make dishes from the old country. Pignatello reportedly wore hand-me-downs from Capone's son Al. Years later, after Pignatello had become a driver and courier for Chicago Outfit boss Sam Giancana, the mobster set him up with his own restaurant, converting the Coach & Four into the popular mob haunt Villa D'Este in 1962. Pignatello sold the restaurant to Freddie Glusman in 1986, and it became Piero's the following year.
Piero's has its own mob ties. Glusman knew Rosenthal socially and at least once refused Spilotro a reservation. "Tony Spilotro ran customers out, he didn't bring customers in," Glusman once told us. "So why would I want him in there?" On March 9, 2005, about a dozen DEA and FBI agents arrested former New York City police detectives Louis Eppolito and Stephen Caracappa at Piero's. They were convicted the following year for their involvement in eight murders for the Lucchese crime family.
In "Casino," Piero's doubled for The Leaning Tower, the Italian joint owned by Pesci's Nicky Santoro, which was itself a version of Tower of Pizza. That's where Gaspare "Jasper" Speciale ran bookmaking and loan shark operations and served as something of a concierge to visiting members of the Gambino and Genovese crime families from his native New York. Tower of Pizza was located at 3726 Las Vegas Blvd. South, the current site of Veer Towers.
Tony Roma's
620 E. Sahara Ave.
Around 8:30 p.m. Oct. 4, 1982, Rosenthal left Tony Roma's, one of his favorite restaurants, and climbed into his 1981 Cadillac Eldorado. It was rocked by a C-4 explosion, but Rosenthal escaped with only minor injuries to his legs and the left side of his face. Two days later, during a meeting he requested with members of the local media, Rosenthal said he had no idea why anyone would try to kill him. "It would make me very, very angry," he responded when asked if his by-then- former friend Spilotro could have had anything to do with the bombing. "It would make things very unhealthy for both of us." The Tony Roma's building has been a Hustler Hollywood since 2016.
Gold Rush Ltd.
228 W. Sahara Ave.
On the business license issued in April 1978, Spilotro was listed as the sole stockholder, his brother John was the president and Herbert "Fat Herbie" Blitzstein, Spilotro's right-hand man, was secretary-treasurer. The jewelry store, which served as Spilotro's base of operations for a while, was routinely swept for bugs, the front door was unlocked by a buzzer, and five radio scanners monitored Metro and FBI frequencies. The FBI would eventually charge that 70 percent of the Gold Rush's inventory had been reported stolen and alleged it was the site of an illegal racing book. The Ahern Hotel occupies its former site, but you can grab a steak at the Golden Steer, the Gold Rush's next-door neighbor, where Spilotro and Cullotta often ate.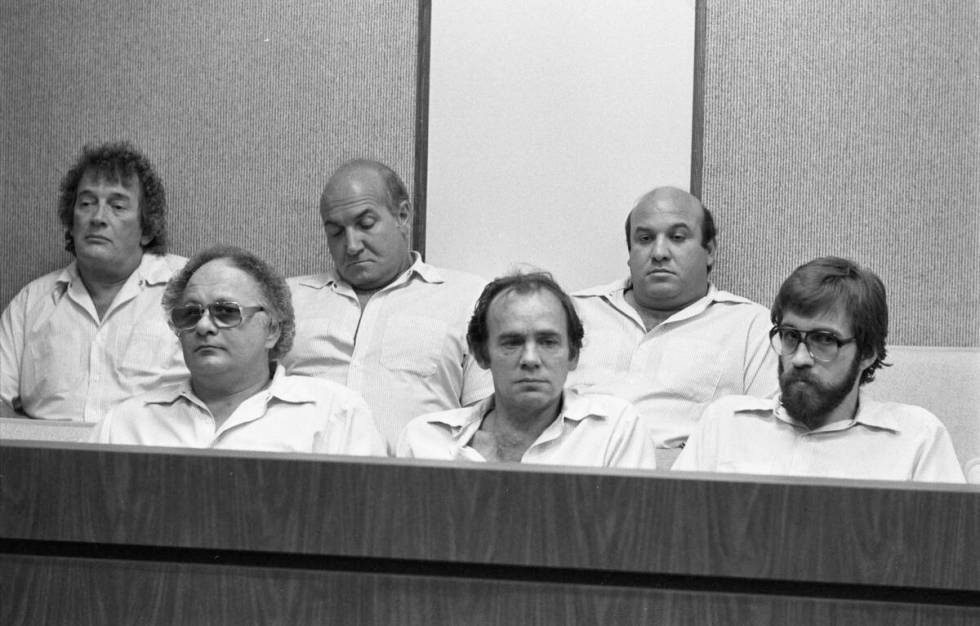 Bertha's Gifts and Home Furnishings
896 E. Sahara Ave.
On July 4, 1981, six men — including Cullotta, Guardino and former Metro Detective Joseph Blasko, who was fired in 1978 on suspicion of providing Spilotro with inside information — were arrested here during a break-in. It was the beginning of the end for the crew nicknamed the Hole in the Wall Gang because of the way they entered buildings. Within a year, Cullotta would become a government witness, informing on his lifelong friend Spilotro and leading to his downfall. The building now houses Tower of Jewels.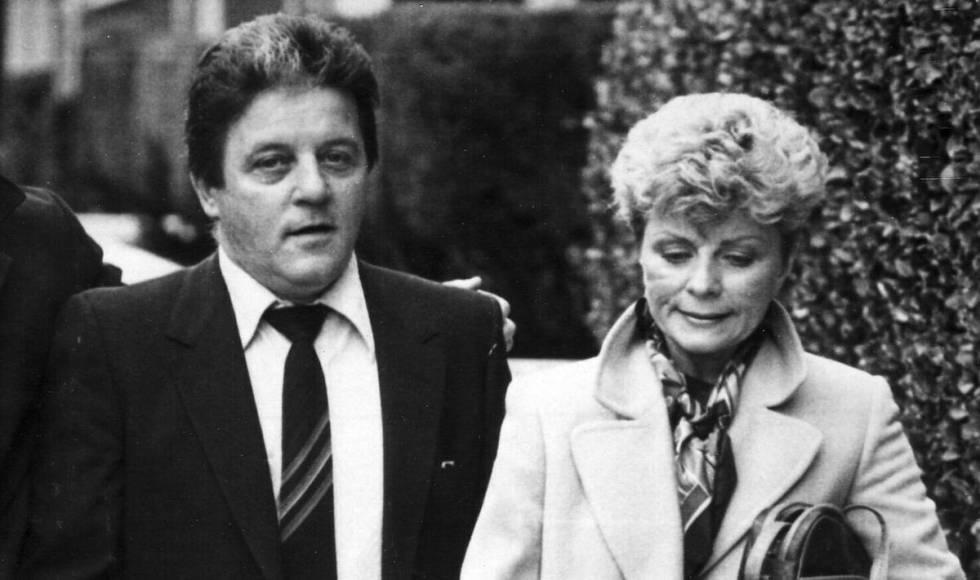 The Food Factory
577 E. Twain Ave.
The late Review-Journal columnist Ned Day rarely missed an opportunity to needle Spilotro about his height. Day seemed positively giddy in July 1982, writing about the news that Spilotro was buying one of the town's handful of Food Factory joints as a means to provide for his family in case he ended up "taking a federally mandated 'vacation' at government expense." Referring to him as "the undersized entrepreneur," Day wrote that Spilotro could give new meaning to the term "short order cook" and that there was "no truth to speculation that the eatery would feature 'half-foot-long hot dogs.' " The former Spilotro hangout is now Las Famosas De Jose.
Venetian Ristorante
3713 W. Sahara Ave.
This longtime Italian favorite, famous for its neck bones, was owned by Lou and Angie Ruvo. Spilotro became something of a regular there for a while when he was being followed by the FBI. Ultimately, Lou Ruvo, whose name now graces the Center for Brain Health in Symphony Park, had to ask Spilotro to stop coming in, because he didn't want himself or the restaurant to get into trouble. The building is currently home to Herbs & Rye.
Champagne's Cafe
3557 S. Maryland Parkway
The bar dates to 1966, when it was known as Sundown Liquors and Cocktail Lounge. Champagne's has become such an institution, its 2016 episode of Jon Taffer's "Bar Rescue" opened with some of the local backlash to the idea of changing any part of it. Cullotta was featured in that episode to give Champagne's its mob bona fides as a place he, Spilotro and the Hole in the Wall Gang would regularly meet. Photos of the gang decorate the walls, as does a signed photo of Cullotta as a memorial to the gangster, who died Aug. 20, 2020.
Contact Christopher Lawrence at clawrence@reviewjournal.com or 702-380-4567. Follow @life_onthecouch on X.
'Mobbed Up' podcast
Oscar Goodman is the focus of Season 3 of the Review-Journal's award-winning podcast, "Mobbed Up." The eight-part series, produced in partnership with The Mob Museum, debuts Sept. 14 at reviewjournal.com/podcasts/mobbedup. You can listen to Seasons 1 and 2 there now.