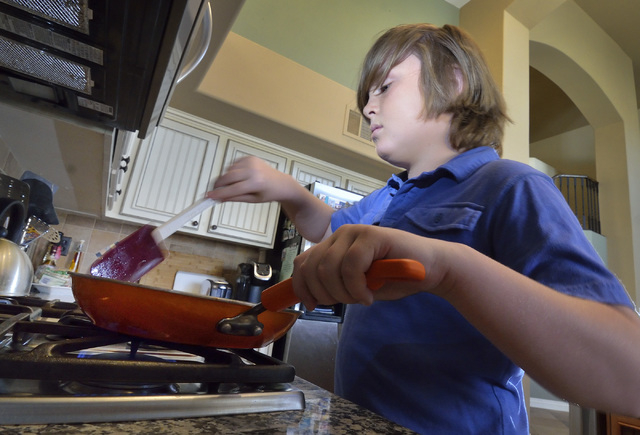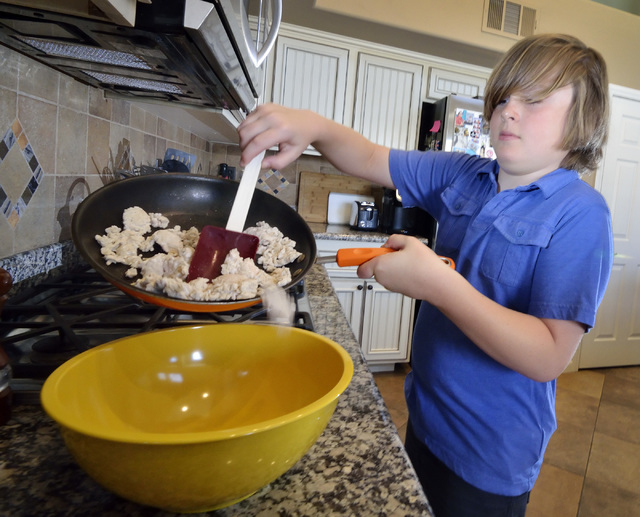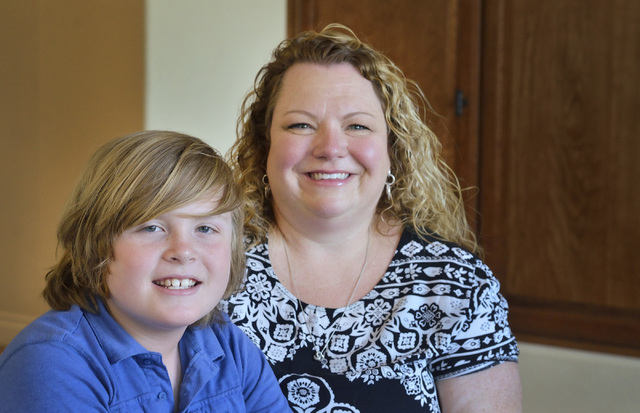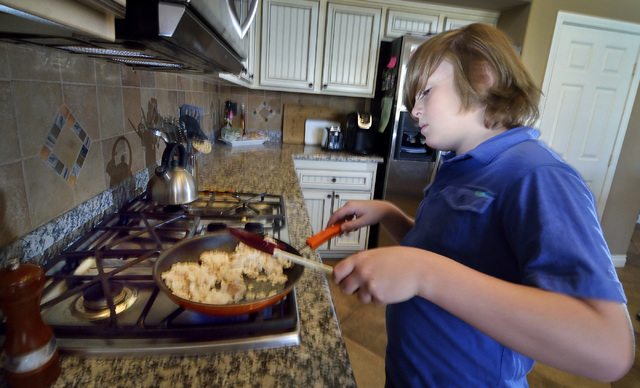 You don't have to be a politician to dine at the White House.
Just ask 9-year-old Jack Newkirk. This Henderson boy won a reserved seat July 10 representing Nevada in the first lady's Healthy Lunchtime Challenge.
The fourth annual competition tasked participants ages 8 to 12 to create a recipe that includes ingredients from the following food groups: vegetables, fruits, proteins, whole grains and low-fat dairy.
So what won over Michelle Obama? Jack's take on eggplant parmesan, that he calls "Eggplant 'Obama'san." His version is made of a carved eggplant filled with tomato, turkey sausage, cheese and breadcrumbs. Instead of noodles, the eggplant makes the dish a stand-alone bowl.
His mom, Jennifer Newkirk, said making it this way is healthier than traditional eggplant parmesan because it incorporates turkey sausage as opposed to regular sausage. According to the recipe, this ingredient is baked instead of fried.
When the younger Newkirk got the news about his victory June 8, he was ecstatic, especially since he didn't think he would win. Nearly 1,000 kids throughout the U.S. entered this year, according to the contest website.
"I'm super excited because I get to go to Washington, D.C.," Jack said. "It was super fun choosing what to make. I'm super excited and super happy."
Jack will join 54 other kids from the rest of the United States, four U.S. territories and the District of Columbia for lunch, followed by a tour of the White House Kitchen Garden, which serves as a source of fresh produce at the executive mansion.
His mother said she and her husband couldn't be prouder.
"It's a great opportunity for Jack, and he's such a history lover. He's just really excited," she said. "It's really a big honor. How many kids can say that they got to have lunch at the White House?"
The inspiration for Jack's recipe came from his mom, according to the fifth-grader at Martha P. King Elementary School in Boulder City. The Newkirks have always had an affinity for eggplant, the mother explained. They often ordered eggplant parmesan at Italian restaurants.
After nearly an hour of brainstorming, the mom suggested putting the family favorite to good use.
Jack gave his father credit for the name.
And for good measure, Jack tried out his recipe for his grandmother on Mother's Day before he sent his paperwork to the White House.
A free e-cookbook with all of the winners' recipes will be released July 10 through the contest website as well as LetsMove.gov, USDA.gov and Ed.gov.
Contact Review-Journal writer May Ortega at 702-387-2908. Find her on Twitter @MayVOrtega.