'His spirit will forever live on': Faith Lutheran teen honored at funeral
Updated June 2, 2023 - 8:23 pm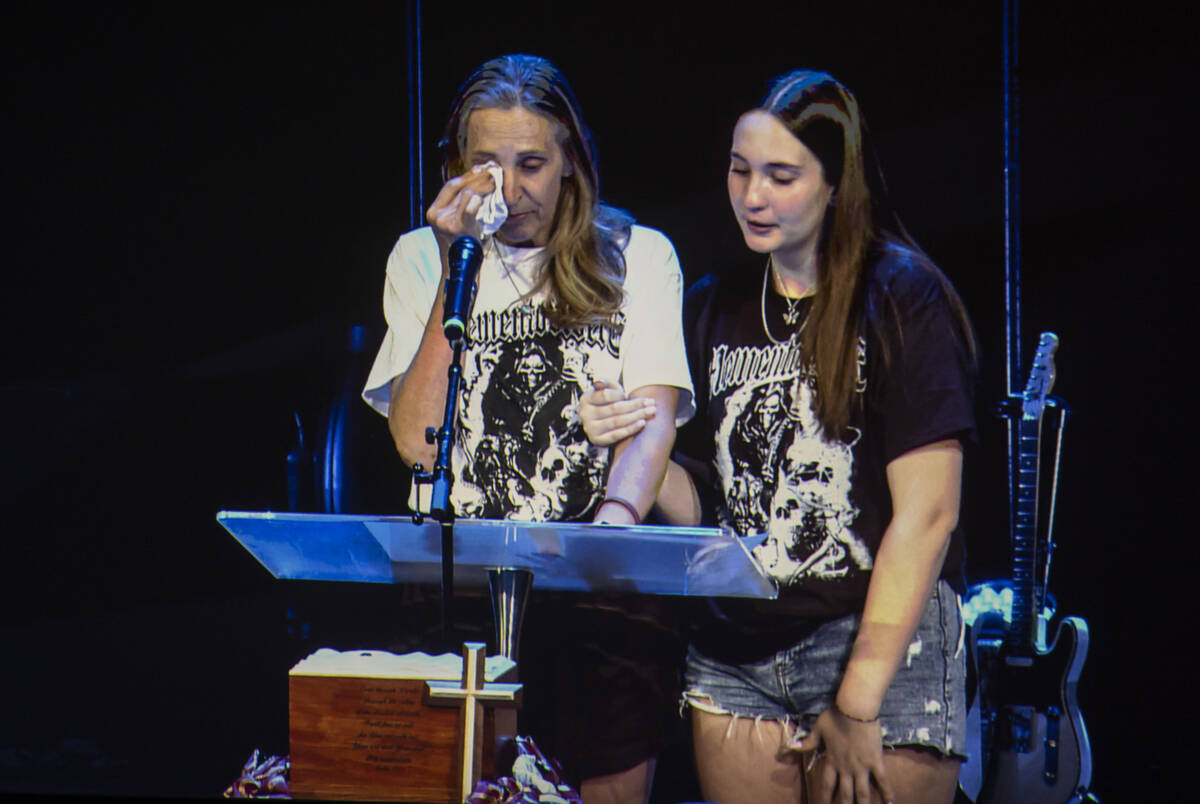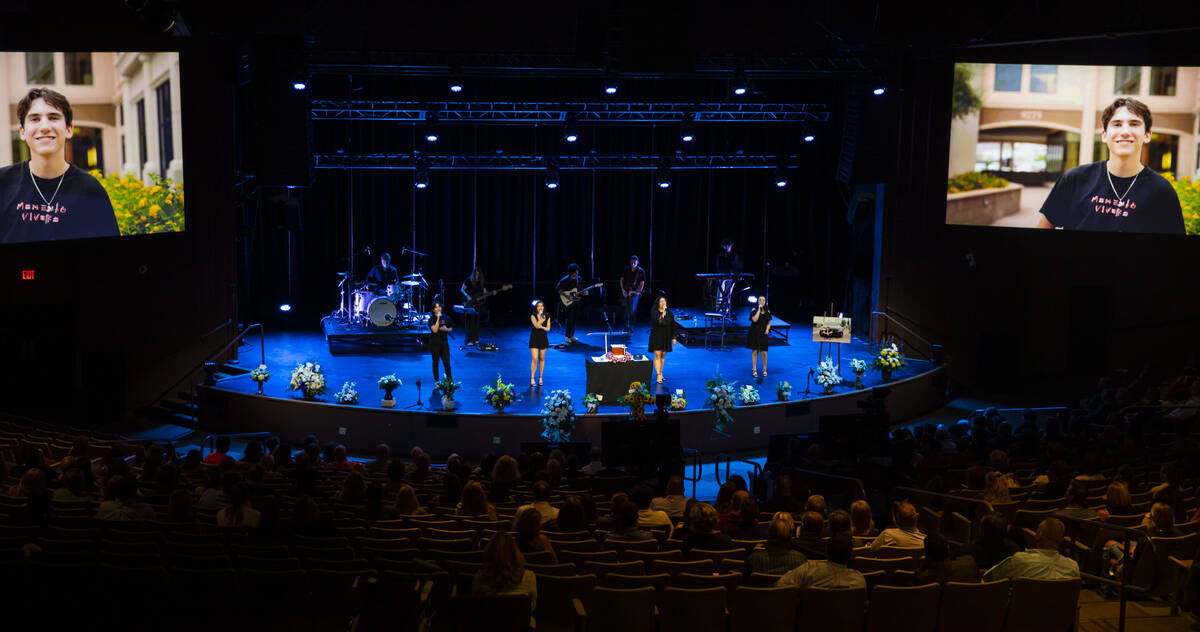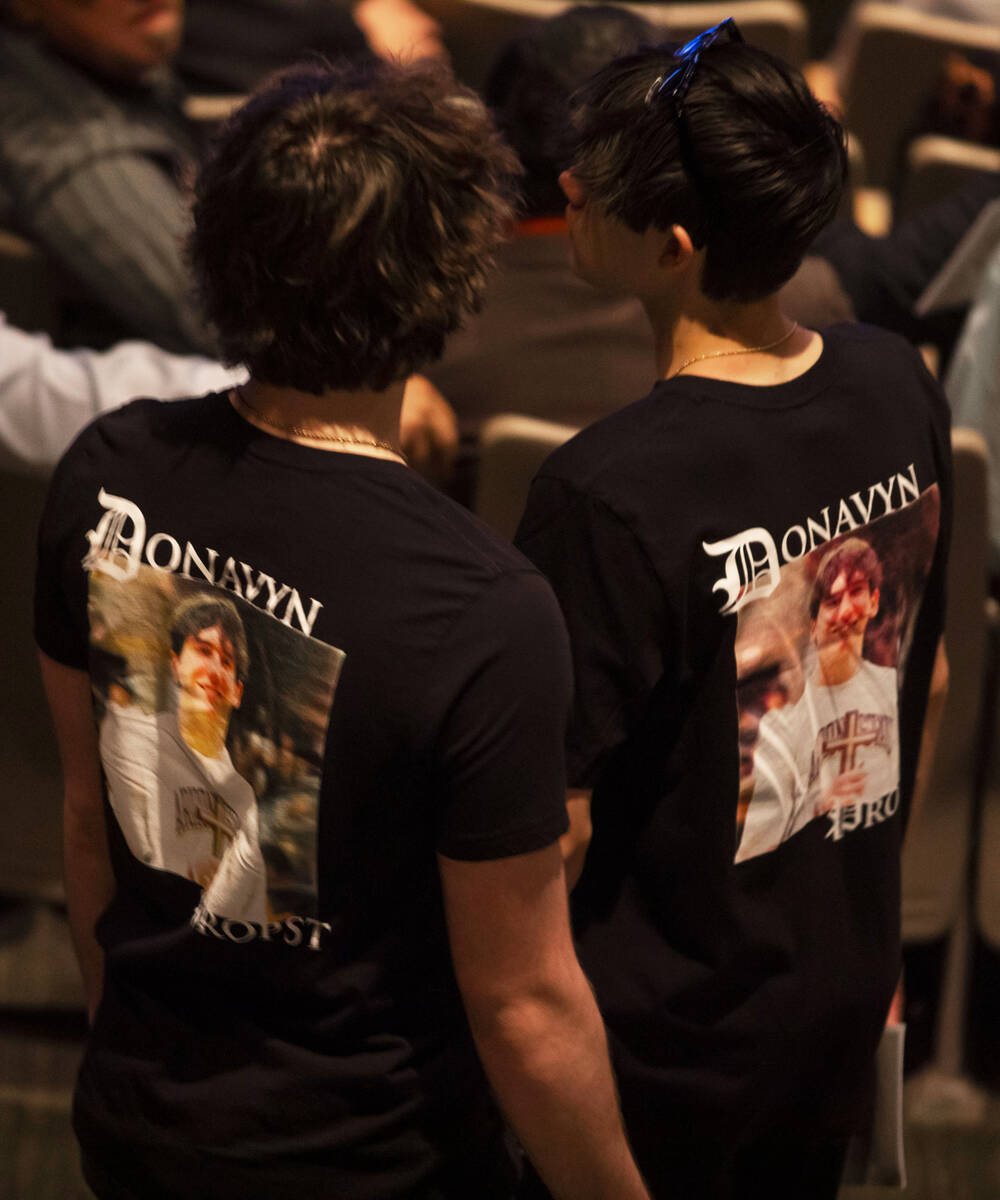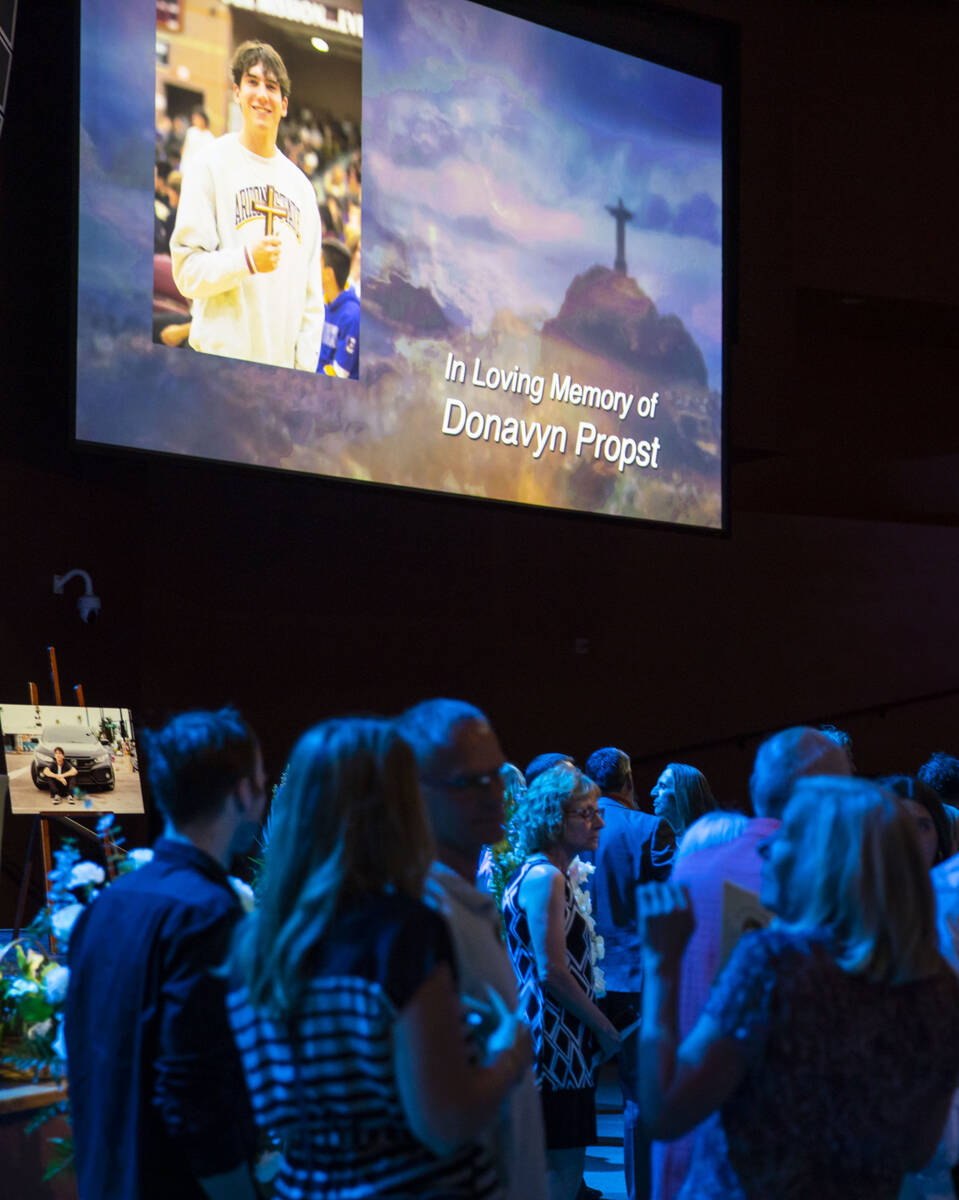 Hundreds gathered Thursday night inside a northwest Las Vegas church to celebrate a local teen whose life was cut far too short.
Donavyn Propst, 17, was a Faith Lutheran High School senior who died on May 19 while riding a 2012 Honda CBR250 motorcycle in northwest Las Vegas.
Propst was riding near Grand Montecito Parkway and West Deer Springs Way when he lost control while navigating a curve, according to police. He was taken to University Medical Center, where he died.
But his mother, Julie Propst, said Thursday her son died doing something that he loved.
Julie stood with daughter Hannah at Canyon Ridge Christian Church Thursday, holding her arm as she read her son's eulogy. Hannah Propst's lip quivered as her mom talked about Donavyn.
Julie Propst shared how her husband, Don, suggested they add a "y" to their son's name when he was born to make it unique.
"I thought it was cool, and Donavyn would be cool," she said. "And cool he was."
She talked about how her son had a vibrant energy and that his death had created an unfillable void in her heart.
Donavyn, who was planning to attend Arizona State University this fall, died a week before his high school graduation.
His friends and mentors Eidan Fujii, Gray Ryan and Dave Anderson each remembered him through stories and memories.
Anderson, who was Donavyn's teacher, said the 17-year-old was consistently and unapologetically himself.
Fujii and Ryan were classmates of Donavyn. As he spoke about his late friend and recalled trying to convince him to work out with him, Fujii had a smile on his face. Both friends got tattoos in honor of Donavyn, which they uncovered while talking about their friend.
"He will be a part of my heart and my bicep 'til I see him again," Fujii said.
The service included music, prayers and a slideshow of photos that catalogued Donavyn's life, played on two large screens in the church.
Colorful flower arrangements covered the front of the stage, and a table held Donavyn's urn, which sat directly in front of the speakers' podium.
Loved ones also honored Propst at a vigil two days after the crash.
"His spirit will forever live on in our hearts and memories," Julie Propst said Thursday.
"His infectious laughter will echo through our home and his love will continue to surround us."
Contact David Wilson at dwilson@reviewjournal.com. Follow @davidwilson_RJ on Twitter.