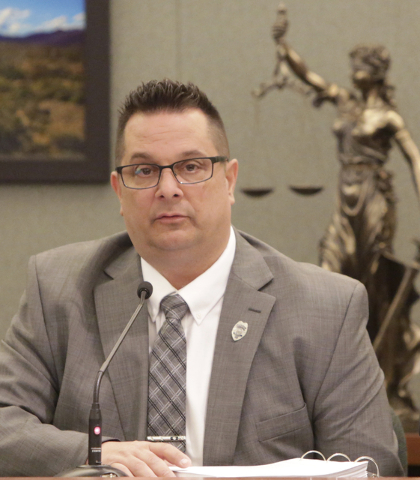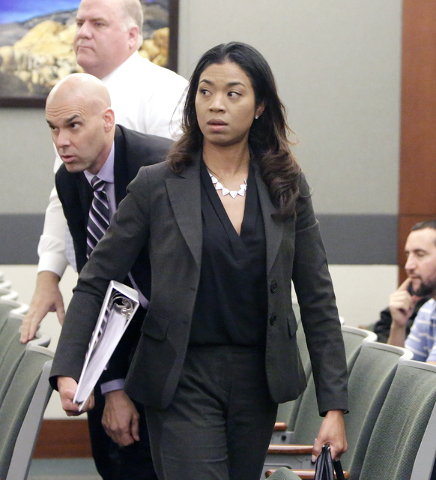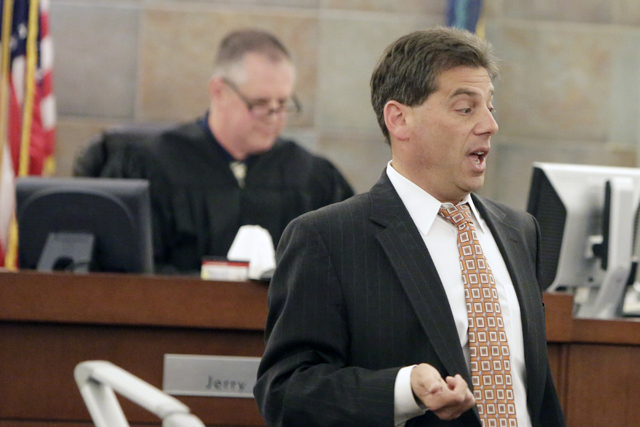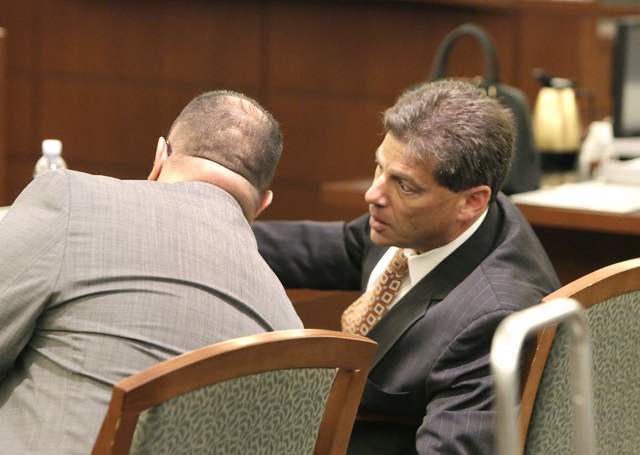 A judge ruled in favor of North Las Vegas on Monday in a case involving accumulated vacation and sick leave that one of the city's unions sought to pay out.
The city argued the North Las Vegas Police Supervisors Association couldn't cash out until a new contract was reached and that doing so could cost the city $1.35 million to $4.27 million. The association's president, Leonard Cardinale, said the amount was closer to $900,000 because the union intended to pay out just holiday leave.
In 2014, after winning a lawsuit against the city, the unions settled to save North Las Vegas from going under.
The police supervisors association claimed, however, that its agreement had sections terminable at will because no specific duration was stated. Last summer, after fulfilling a yearlong freeze, the union told the city it was terminating some sections. When the city manager denied that request, it sued.
In court Thursday, North Las Vegas City Attorney Sandra Douglass Morgan said she would never have agreed to such a contract because, "There would be no way to control our budget or our employee costs."
Clark County District Court Judge Jerry A. Wiese II said the city could have been more specific in the settlement agreement, but that it was clearly intended to amend the now-expired contract. Wiese added that the contract states that disputes regarding wages must be submitted to arbitration before District Court.
Reached for comment Monday evening, Cardinale said the association would meet with its attorney to discuss the union's next step.
The supervisors association declared an impasse with the city on contract negotiations in September. Negotiations have been ongoing since February 2015, Cardinale said.
Contact Alexander S. Corey at acorey@reviewjournal.com or 702-383-0270. Find him on Twitter: @acoreynews.