Jury awards $38.8M to family in Republic Services wrongful death trial
Updated August 24, 2021 - 1:46 pm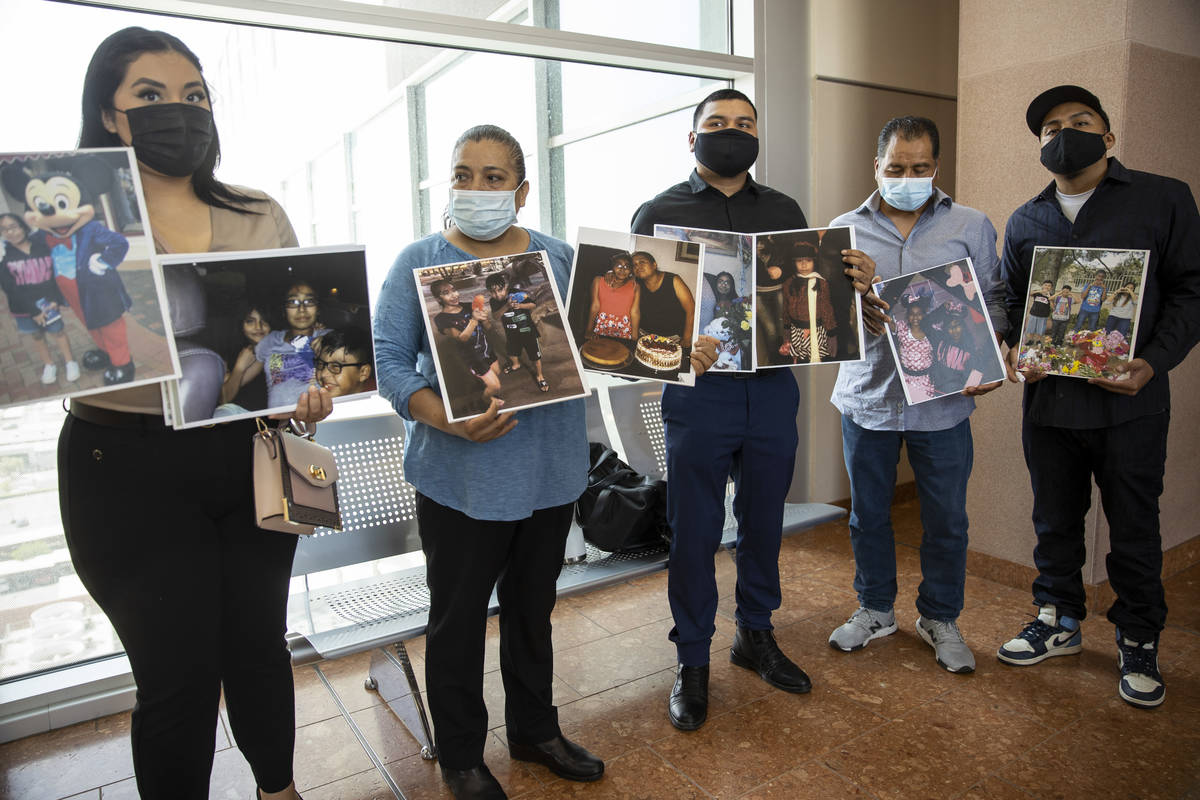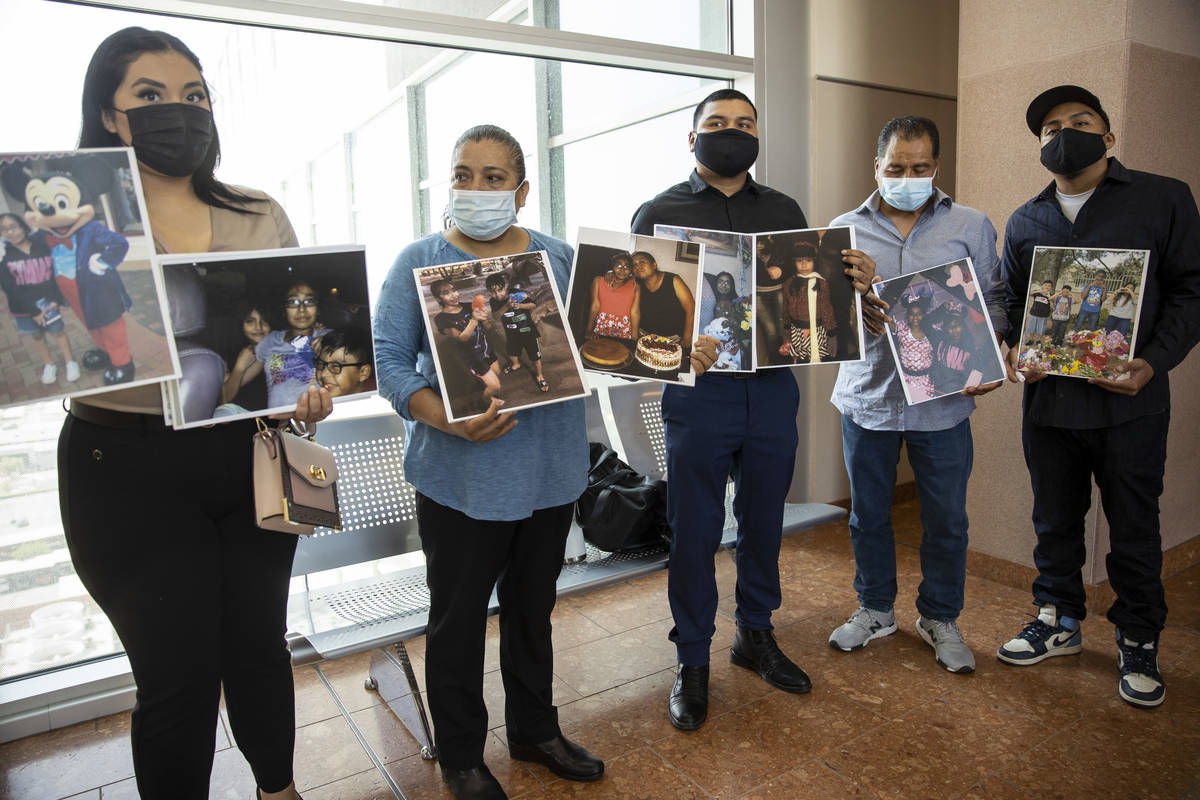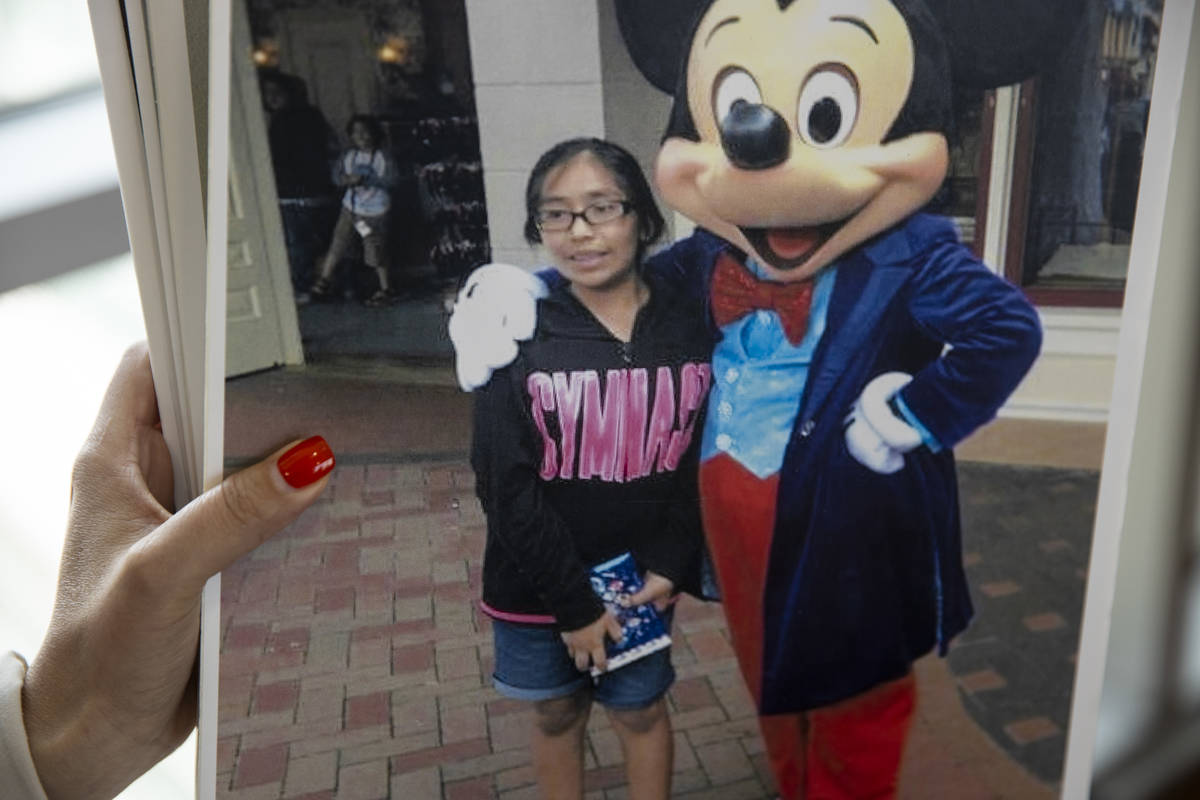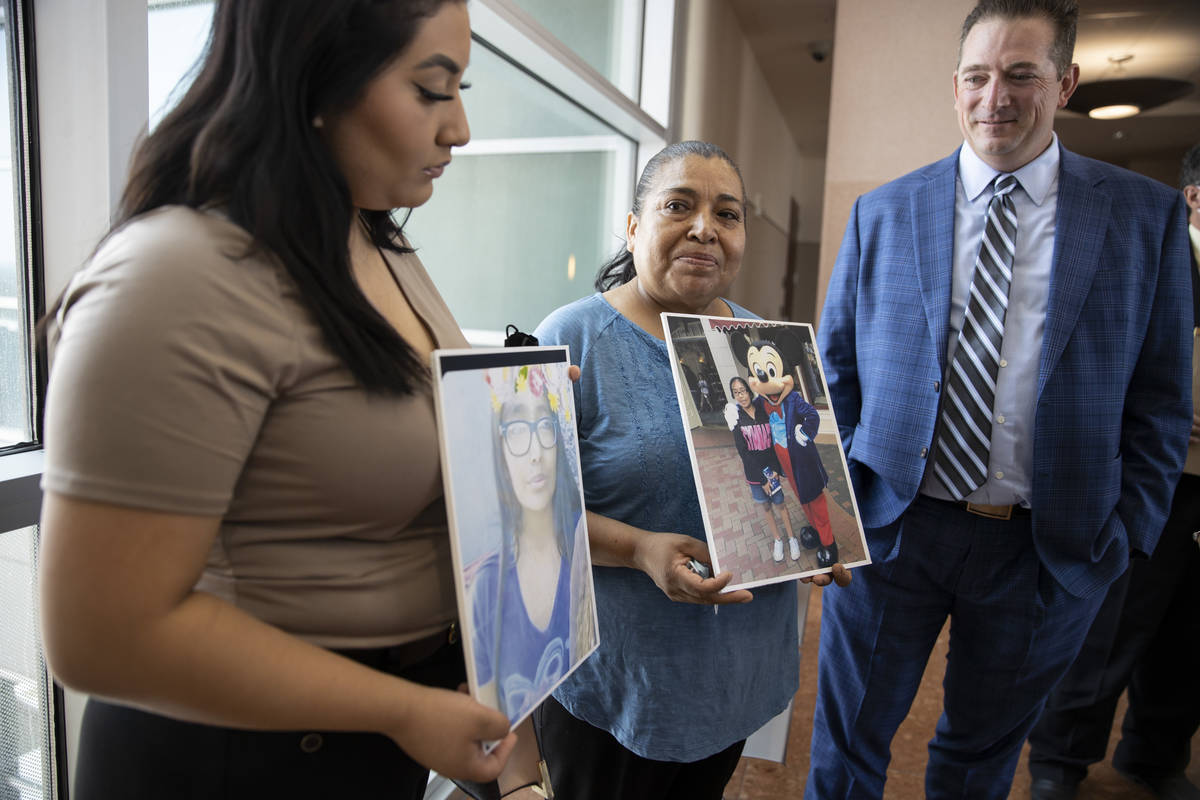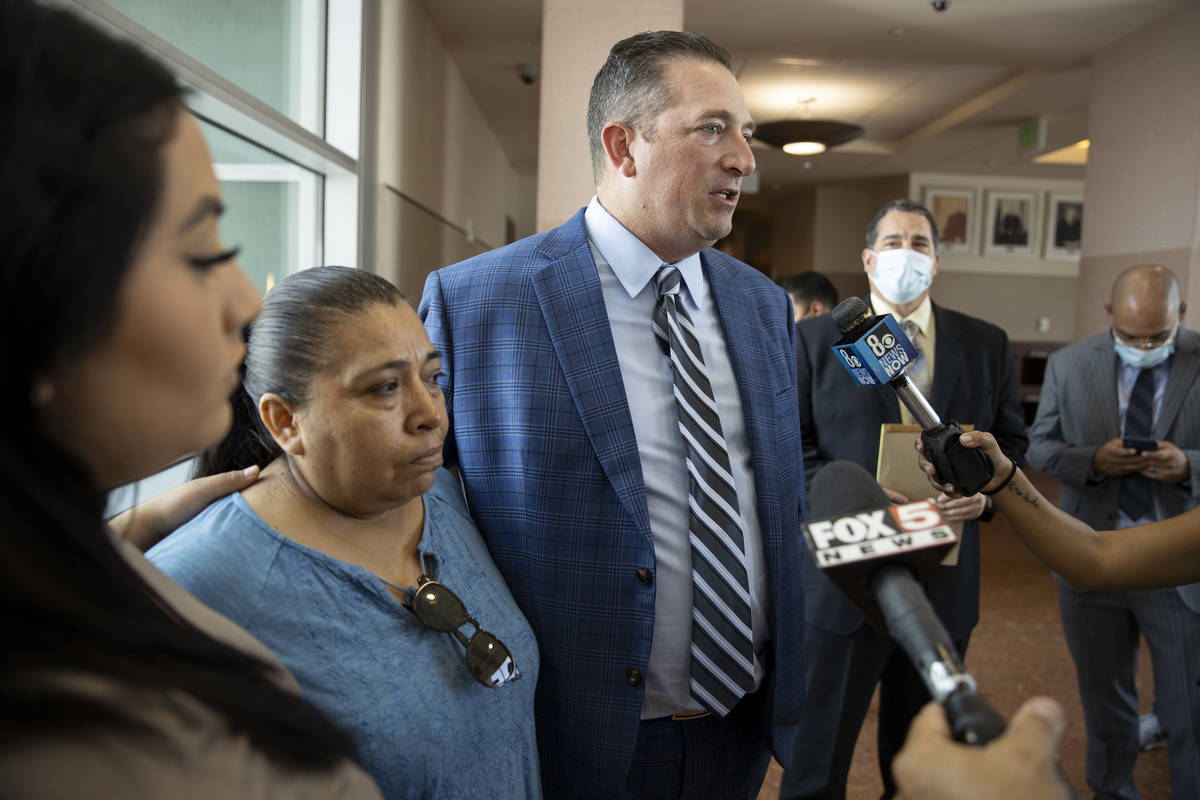 A Las Vegas jury awarded $38.8 million on Tuesday to the family of an 11-year-old girl who was killed by a Republic Services garbage truck.
Outside the courtroom, Jazmin Espana's family held printed pictures of the girl smiling with Mickey Mouse, laughing during a water fight and celebrating holidays with loved ones.
"Nothing can bring my daughter back, but it was justice," Encarnacion Espana said in Spanish through an interpreter. "Our kids are valuable."
Jurors delivered their verdict after more than a day of deliberations in the two-week wrongful death trial.
"It's a difficult case, and it involved a lot of sadness," District Judge Jacqueline Bluth said after the verdict was read. "Everyone involved took this process seriously."
The civil case centered on Jazmin, who was struck and killed by a garbage truck after school in 2017. Throughout the trial, attorney Sean Claggett asked jurors to award Jazmin's mother $65 million in damages.
The driver, Julio Cortez-Solano, received several write-ups in the years before the fatality. He was fired and rehired.
"Hopefully this verdict got some attention, and they know in the future they've got to be better," Claggett said. "Not just for the community, but for their employees."
Republic Services released the following statement after the verdict was announced:
"We extend our heartfelt condolences to the family and friends of Jazmin Espana. This was a tragic accident. Republic Services has always maintained a strong culture committed to safety and best in class safety programs and will continue to do so. We will evaluate our options in this case, but as a standard practice, we are unable to comment further on litigation."
Attorney David Barron, who represents Republic Services, previously argued that the company was proactive in its training and conducted a thorough investigation.
A detective at the scene also testified that the garbage truck was already in the crosswalk when Jazmin started walking.
"This is a horrible loss, but there is no basis for punishment in this case," Barron said during closing arguments.
Barron denied that his clients were liable but had told the jury that if they were found negligent, $10.25 million, plus funeral expenses, would suffice.
The collision happened on Feb. 8, 2017, when Jazmin and her friend Samantha Lopez walked to the intersection of South Sandhill and East Viking roads.
According to testimony during the trial, the garbage truck pulled up next to the girls, and Cortez-Solano and Darryl Bryant, his co-worker and passenger, smiled at them.
The walk signal indicated that the girls could cross the street, and Jazmin started to cross, looking back once to ask Samantha if she was coming.
Seconds later, the truck, which had turned right, hit Jazmin and knocked her to the ground. Video surveillance shows that it never fully stopped at the intersection.
At times during the trial, Cortez-Solano appeared emotional on the stand. Through a Spanish interpreter, he apologized.
"My life has never been the same, and it never will be," he told jurors.
He said he was sure the girls were still standing on the sidewalk when he made the turn.
On Tuesday, Espana said she hoped her daughter would be remembered as a lovely, happy girl. She loved school and aspired to be a teacher.
The mother said she forgives the truck driver and Republic Services for what happened that day and hopes the verdict will teach them to take more precautions and to hire better.
"I hope that in the future this will do some good in the future or for the whole world," she said. "Our kids are worth a lot, and we don't know what they will become."
Contact Briana Erickson at berickson@reviewjournal.com or 702-387-5244. Follow @ByBrianaE on Twitter.