Jury finds man who once faced death penalty guilty of lesser charge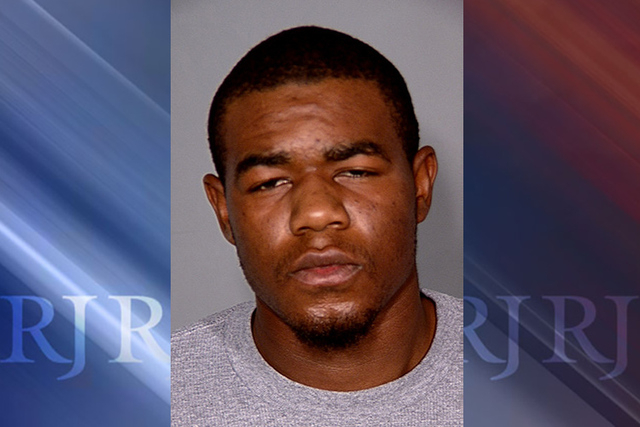 Once facing the death penalty, Terrence Bowser could soon be a free man after more than 10 years in prison on a murder conviction.
Bowser was convicted of first-degree murder in 2007 and ordered to serve 40 years to life in prison for his role in a fatal northwest valley drive-by shooting two years earlier.
The victim, John A. McCoy, a 60-year-old father on his way home from work, was gunned down in his car.
Bowser did not pull the trigger, but prosecutors argued that he went out with his friend, Jamar Green, one night in January 2005 with the intention of shooting someone.
McCoy was driving home from his shift at the Rainbow Club & Casino when Bowser and Green drove up alongside his car near Lone Mountain Road and Decatur Boulevard.
Green fired several rounds, striking McCoy and causing him to crash his vehicle into a wall.
The Nevada Supreme Court later overturned Bowser's conviction, and on Tuesday a jury found him guilty of a lesser charge at a second trial.
In the first trial, jurors asked for a demonstration of operating a shotgun. A bailiff showed the jury how the shotgun worked but did not inform the judge or lawyers. The high court found that to be a violation of Bowser's constitutional rights.
While the jury this week found Bowser, now 29, guilty of voluntary manslaughter, which carries a sentence of one to 10 years in prison, they also acquitted him on three separate conspiracy charges. He was found guilty of discharging a firearm out of a motor vehicle and discharging a firearm at or into a structure, vehicle, aircraft or watercraft.
Defense attorneys said they would ask District Judge Elissa Cadish to sentence Bowser to concurrent terms, allowing him to serve time for each conviction at the same time.
That would mean Bowser, who has been locked up since 2005, could be released within a year.
Prosecutors, however, are expected to ask for the sentences to run consecutively, meaning Bowser would still have to serve time for each conviction separately.
Just before his first trial, Bowser was close to accepting a plea deal that would have required him to serve 28 years to life in prison.
But Bowser balked at the last minute, telling another judge that he never intended to shoot anyone.
The defense argued that Bowser and Green were going to shoot at a car, not a person.
During a penalty phase at his first trial, Bowser's lawyers detailed his background. His father, a drug user, was murdered when Bowser was 8.
Bowser was 19 at the time of the crime. In deciding not to impose a death penalty, the jury cited as mitigating factors Bowser's age and developmental immaturity, his father's death, his remorse for McCoy's death and the fact he was raised by a single parent in a crime-ridden neighborhood.
Green, 22, pleaded guilty in early 2007 to first-degree murder and was sentenced to 34 years to life in prison.
Contact reporter David Ferrara at dferrara@reviewjournal.com or 702-380-1039. Find him on Twitter: @randompoker