Jury selection begins in trial of mother charged in shooting of son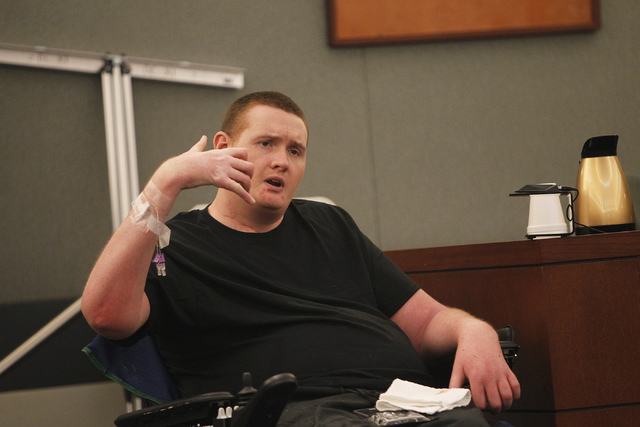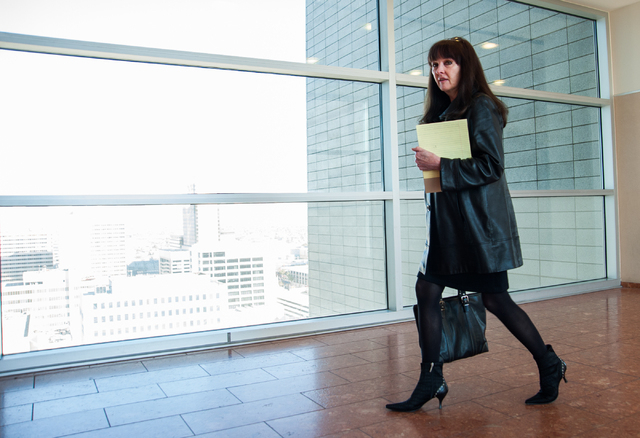 It's been 23 years since Linda Cooney was acquitted of murder because a jury found she had shot her estranged husband in self-defense.
She is once again hoping a jury acquits her, this time in a 2011 case where authorities say she shot and paralyzed her son after a fight over his then girlfriend.
Cooney is expected to say she was acting in self-defense when she shot Kevin Cooney with the same .357 caliber handgun that she used to shoot and kill her husband and his father, James Cooney, more than two decades ago in Florida.
Jury selection began Monday in what will likely be a two-week trial before District Judge Betsy Gonzalez.
The 66-year-old is charged with attempted murder, battery with use of a deadly weapon and intimidating a witness. She's also charged with stalking Kevin Cooney's ex-girlfriend, Karina Taylor.
At the center of the trial will be Kevin Cooney's testimony, who has refused to cooperate with authorities
Chief Deputy District Attorney Michael Staudaher said he will call Kevin Cooney as a prosecution witness, though he doesn't know what he will say.
Following the shooting, Kevin Cooney was diagnosed as an incomplete quadriplegic, meaning he has some movement in his arms and legs.
As a boy, he had testified at his mother's murder trial. A jury acquitted Linda Cooney of killing James Cooney after she claimed she shot him in self-defense. James Cooney had attacked her with a kitchen knife in her Florida home, Linda Cooney said.
And Kevin Cooney's testimony — he was 11 — was instrumental in her acquittal of first-degree murder. He testified he saw his father with a shiny object, but originally told investigators his father had nothing in his hand.
Despite objections from Cooney's defense lawyers, the jury will learn about the Florida case, Gonzalez has ruled.
Her Las Vegas lawyers have suggested Linda was again acting in self-defense when she shot Kevin Cooney, a 6-feet 9-inch tall former bouncer and doorman who worked at nightclubs on the Strip and downtown.
Testimony and court documents show Kevin Cooney and his mother were feuding over Taylor the night of the shooting. Prosecutors say Linda Cooney was trying to sabotage her son's relationship by sending text messages to an employer saying the woman was "an evil whore."
Linda Cooney told Las Vegas police her son punched her, causing a bruise on her chest.
Cooney's lawyers have repeatedly sought to delay the trial since 2012, but last week Judge Gonzalez denied them and ordered the case to move forward.
Defense lawyer Michael Becker on Monday again sought to have the trial delayed so he could review 60-hours of video related to the Florida case.
Gonzalez denied the motion, noting that only a small portion of the Florida case can be used by prosecutors in the current trial.
Meanwhile, Linda Cooney has been in jail since February, when a Las Vegas judge found her guilty of misdemeanor battery for attacking Taylor while she was visiting Kevin Cooney in the hospital. Linda Cooney was sentenced to six months probation and served 90 days in jail.
Having discarded the jail-issued navy blue scrubs for the trial, a well-dressed, manicured Linda Cooney sat at the defense table as jury selection began Monday afternoon.
Contact reporter Francis McCabe at fmccabe@reviewjournal.com or 702-380-1039. Find him on Twitter: @fjmccabe