Las Vegas campaign to stop illegal fireworks use fizzles
Updated July 5, 2018 - 7:06 pm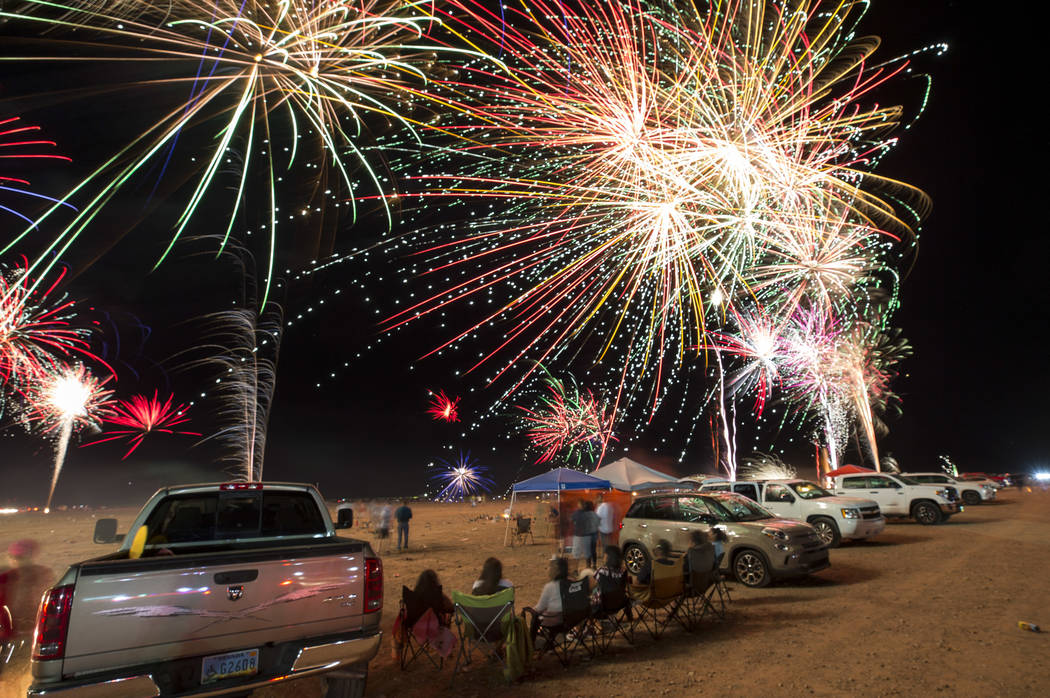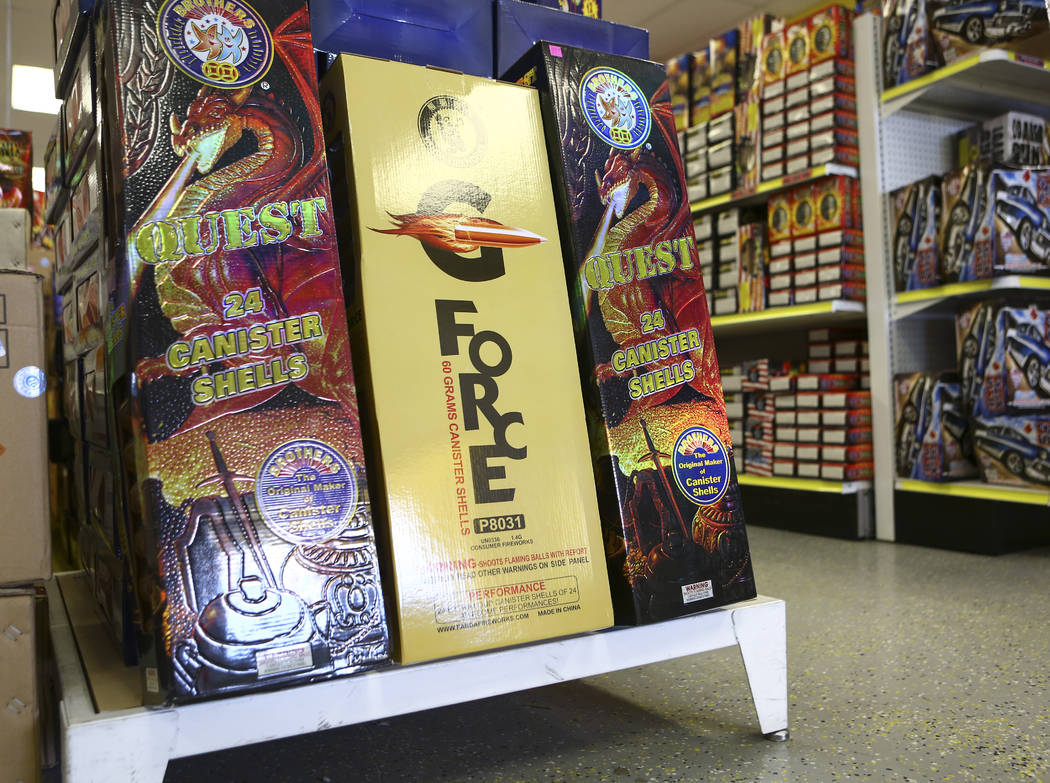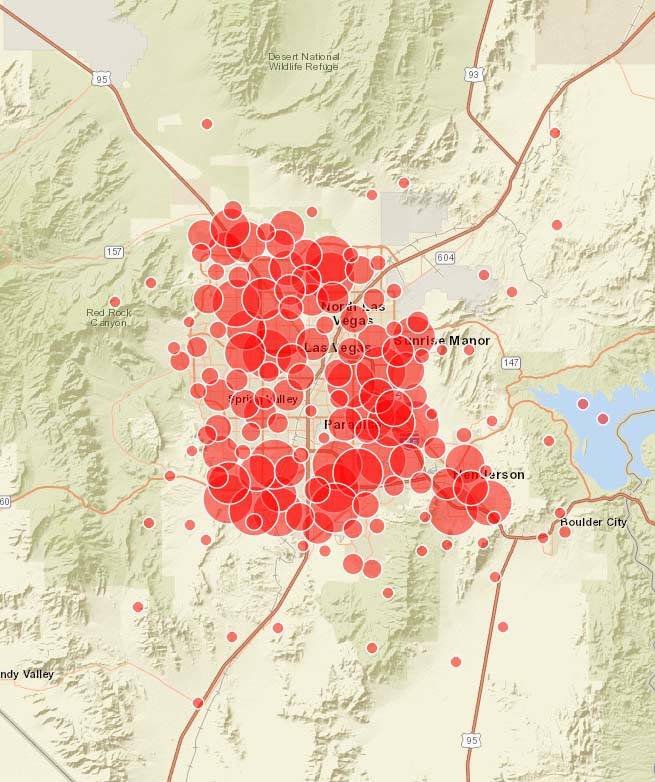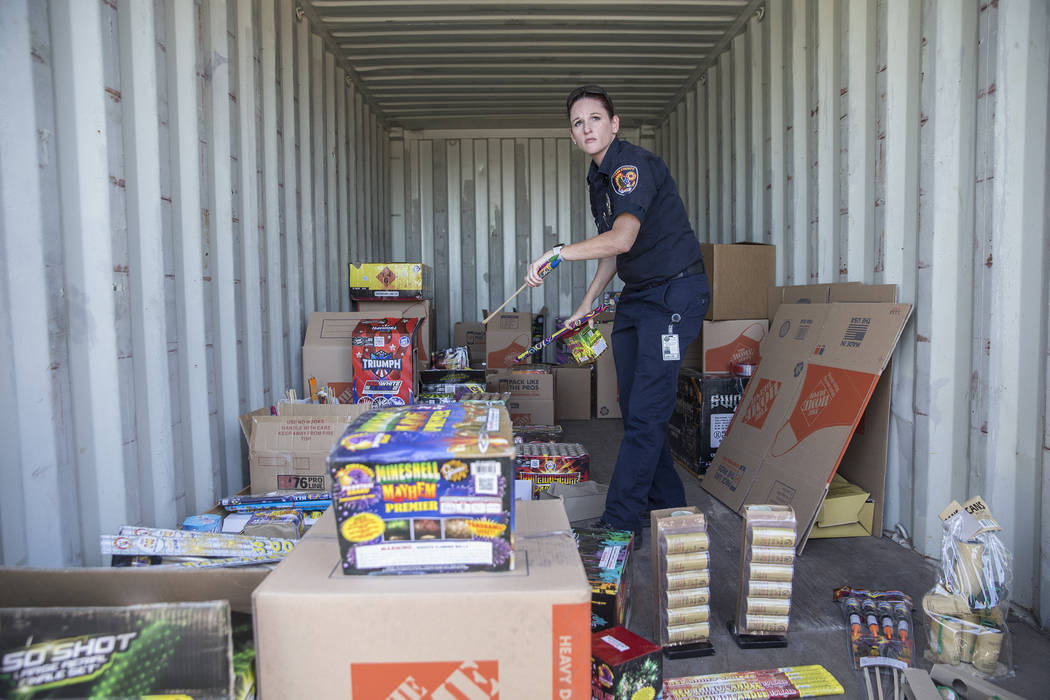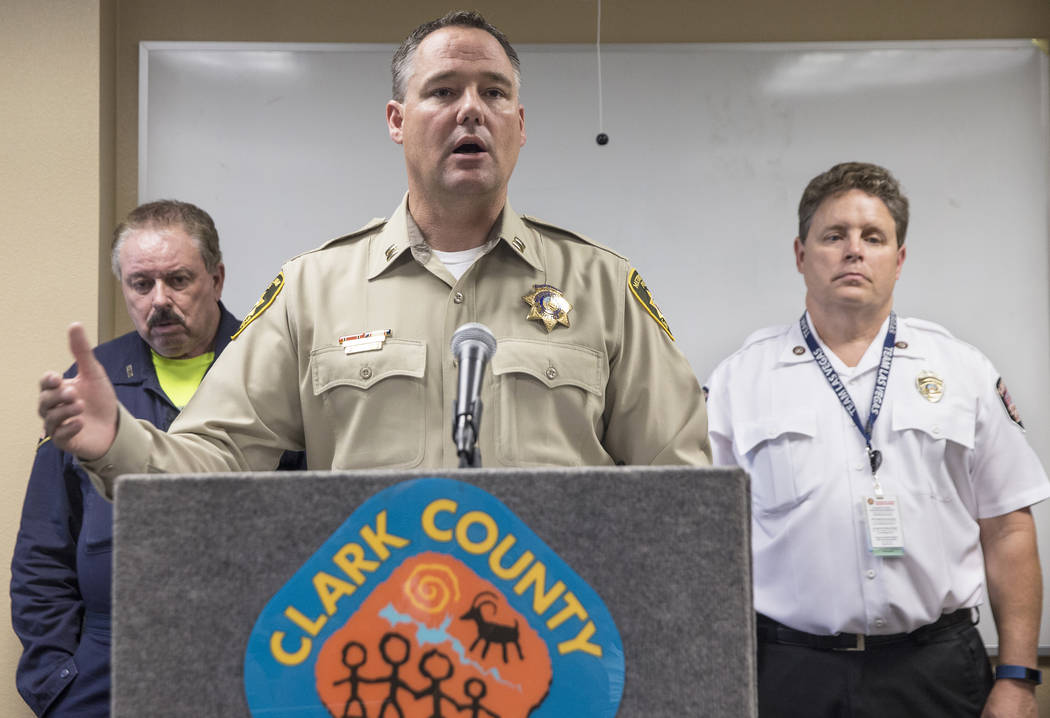 Las Vegas Valley authorities' campaign to curb the use of illegal fireworks this summer apparently fizzled.
Metropolitan Police Department Capt. Todd Raybuck said Thursday that he believes more prohibited pyrotechnics were launched this July 4 holiday than ever before.
Some 25,000 complaints were submitted to a new illegal fireworks reporting site, the vast majority on Wednesday night. Police issued about 50 citations and arrested one adult who became confrontational.
"Everybody who made a complaint wanted to see success," Raybuck said. "We couldn't give it to them."
The frustration manifested on social media Wednesday night. Some residents used the #YouLightItWeWriteIt hashtag on Twitter to share complaints paired with photos of fireworks busts and videos of illegal fireworks.
"Figure out how to actually restrict access to the illegal fireworks or this will never get better. An entire city gave a $1000 fine the finger tonight," tweeted @sarahshabeeks.
Despite authorities' efforts to use ISpyFireworks.com to reduce call volume to police and fire dispatchers, some 1,300 calls were made to the county's non-emergency dispatch line on Wednesday. That is about 350 calls more than on July 4 last year.
However, the "You Light It, We Write It" campaign had some bright spots.
Authorities seized more than 2,100 pounds of fireworks, according to Clark County Fire Prevention Inspector Amanda Wildermuth. And unlike last year, the region's 911 system did not shut down due to call volume.
Most important, Raybuck said, the large number of reports submitted online shows that many residents want to help stop illegal fireworks. That information has documented when and where fireworks were launched and will assist authorities next year.
"This was not about the number of tickets we wrote," Raybuck said. "This was about the communication and message that we sent to this community that we can no longer have a culture that accepts illegal fireworks as part of the Fourth of July."
County firefighters responded to 405 fire-related calls on Wednesday night, Wildermuth said. Inside city limits, the Las Vegas Fire Department responded to an additional 173 calls, spokesman Tim Szymanski said. That was more than double the number of calls received on July 4 last year.
"It was the worst I've seen it in 21 years," Szymanski said. "It was wall-to-wall fireworks."
One man was taken to University Medical Center after he was burned by fireworks in a desert area outside the city, but Szymanski said the majority of fire calls in the department's jurisdiction did not result in significant injuries or damage.
There will never be enough police to enforce illegal-firework laws, Raybuck said. Instead, he said, the responsibility will rest heavily on residents who participate in the act.
"I think everybody looked at the skies last night and recognized there is a problem in our community," he said. "A significant problem with illegal fireworks, and we need to come together to change it."
The fireworks that are illegal in Clark County can be purchased just over the Nye County border, in Pahrump.
At a cluster of stores including Red Apple Fireworks, colorful explosives are sold in bulk with names like Giant Panda. Customers are warned about the safety risks, which are printed along with instructions on each product.
They are also encouraged to buy permits to launch the fireworks at the Pahrump Fairgrounds Launch Site, owner Douglas Burda said.
"We do feel some pressure from neighboring counties," said Burda, who said he helped work with the county to create the designated shooting site. "It's never been our intention to upset our neighbors."
But sometimes, like on Thursday, he sees some of the store's fireworks were confiscated in Las Vegas.
"We always remind the customers to be cognizant of the regulations that apply to their final destination," Burda said. "We do everything we can to make sure a customer uses the product in a safe and legal way, but we can't follow them out of the store, back to their house, to make sure they're in a legal jurisdiction."
Contact Michael Scott Davidson at sdavidson@reviewjournal.com or 702-477-3861. Follow @davidsonlvrj on Twitter. Contact Max Michor at mmichor@reviewjournal.com or 702-383-6239. Follow @MaxMichor on Twitter. Contact Briana Erickson at berickson@reviewjournal.com or 702-387-5244. Follow @brianarerick on Twitter.