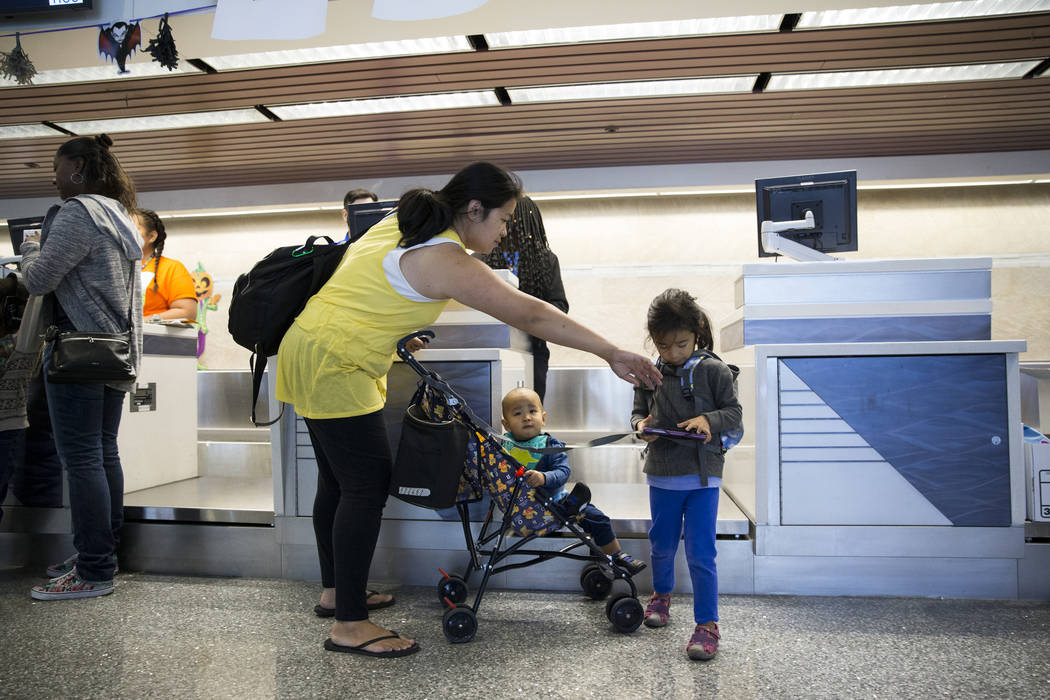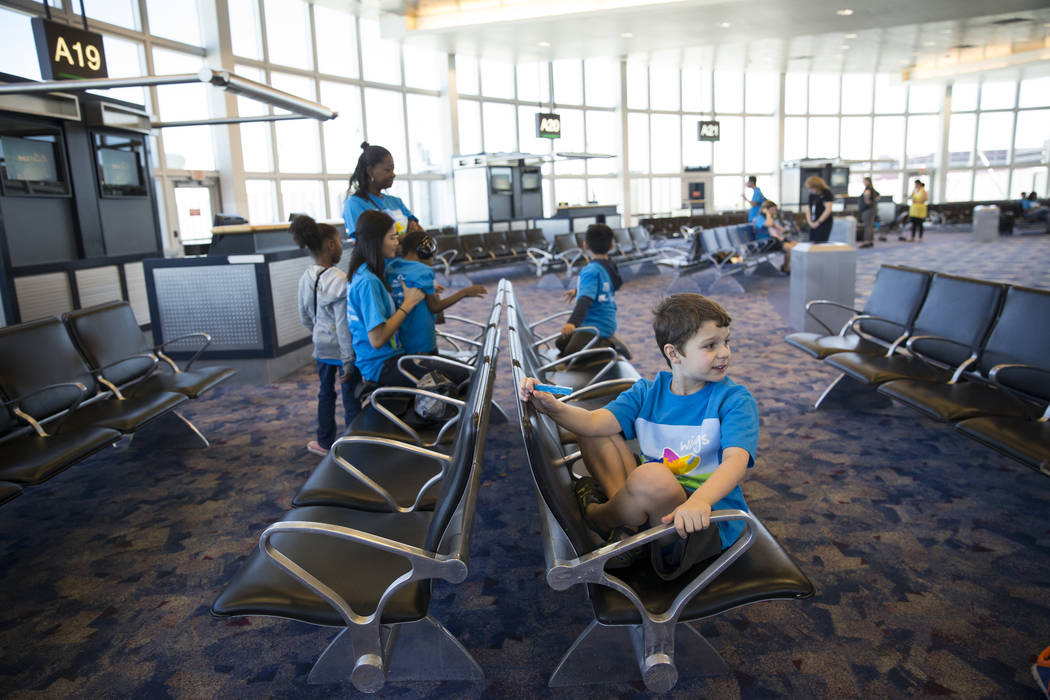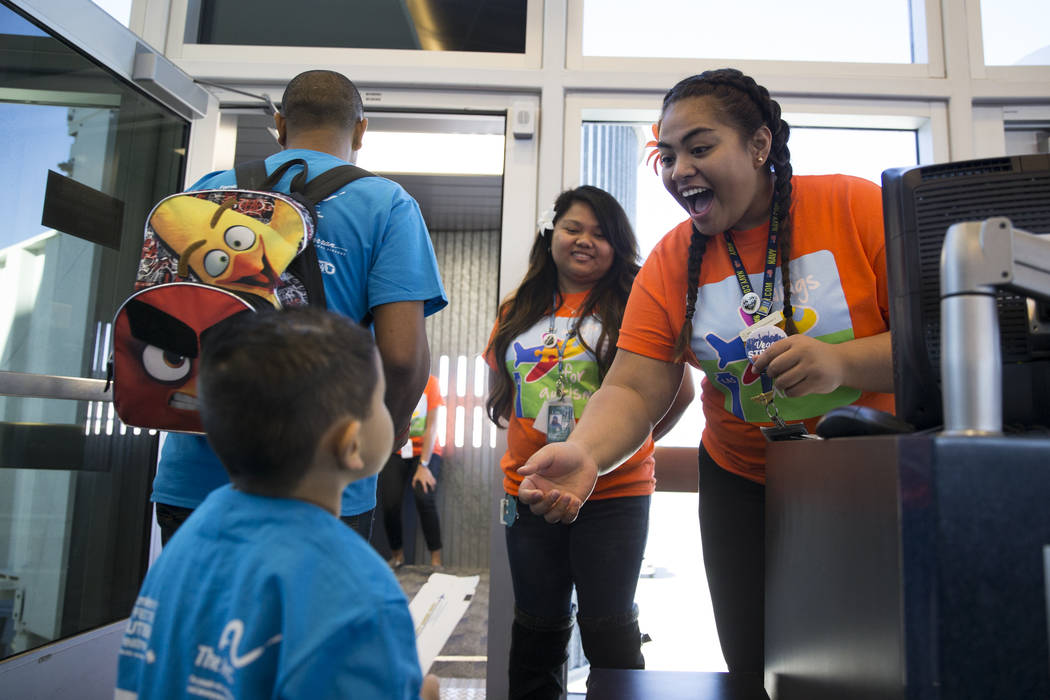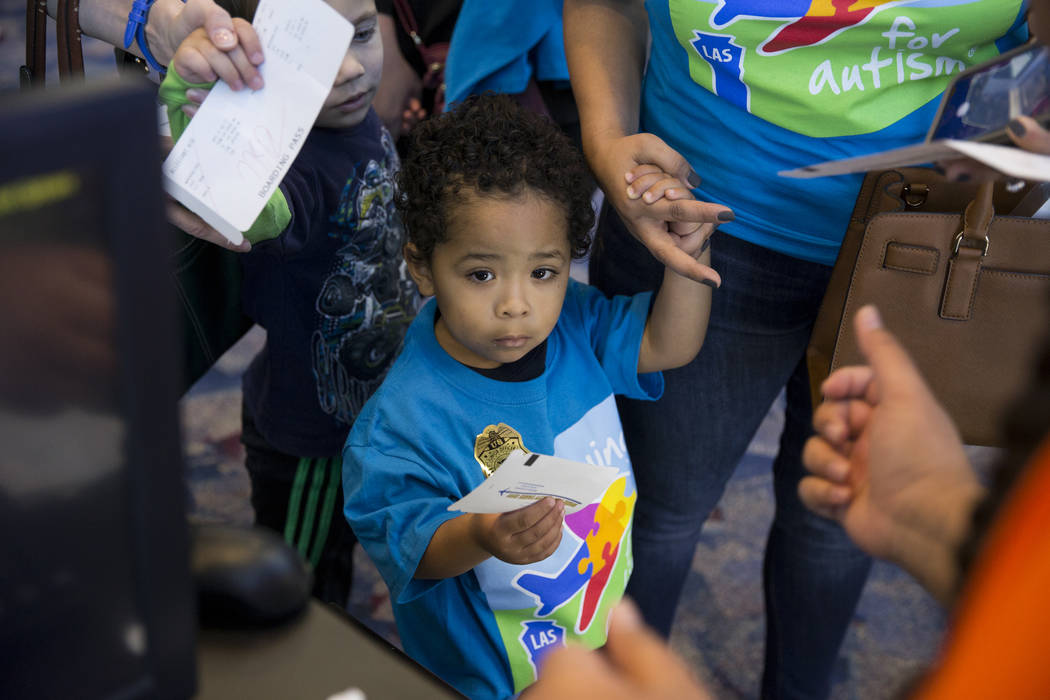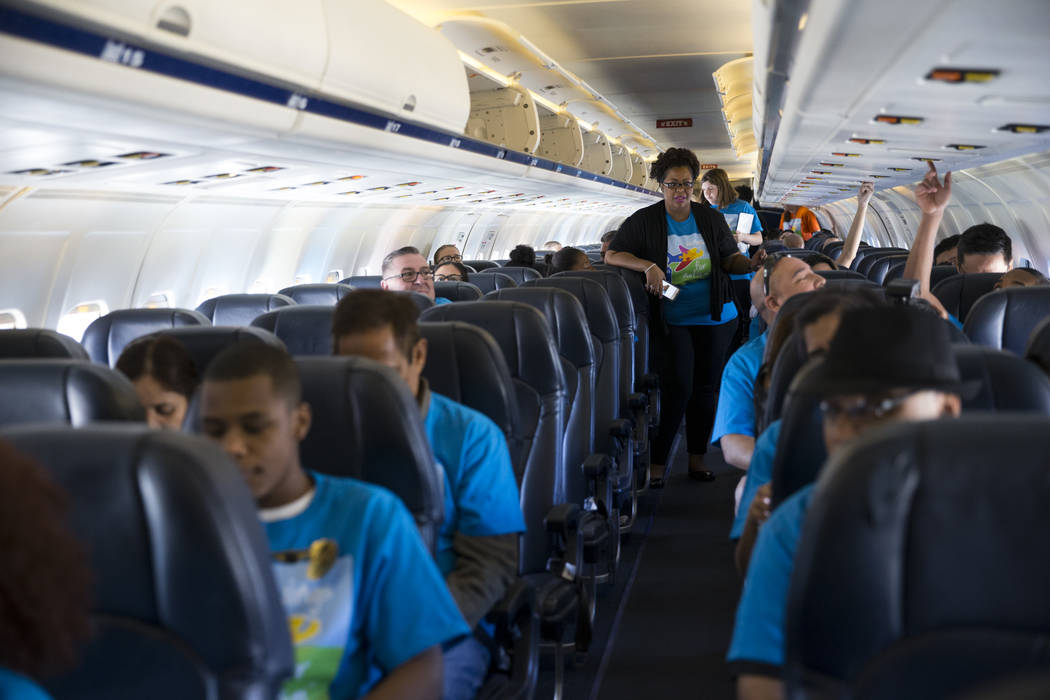 Shamar Anter won't tell you if something is bothering him, but his father always knows.
Autism spectrum disorder affects 1 in 68 children, according to the National Autism Association, with about 40 percent of those individuals using no spoken language or very few words to communicate.
The line through airport security at McCarran International Airport on Saturday morning, like most days, was long and slow-moving.
His grip tight on their boarding passes, Chris Anter tried to calm Shamar's anxiety. Other than a few grunts, the 16-year-old remained silent and instead shook his head back and forth.
"More than anything, he hates waiting. And he doesn't understand why we have to wait," Anter said. "He gets anxious and I know it's scary for him to not be able to tell me that he's confused or even ask me why we're waiting."
On Saturday, alongside hundreds of other families and individuals on the autism spectrum, the father and son filtered into Terminal 1 to participate in the airport's first Wings for Autism event hosted by The Arc of the United States, Families for Effective Autism Treatment and Allegiant Air.
"Boarding an airplane and going to the airport is stressful for everyone," Allegiant spokeswoman Krysta Levy explained. "Now couple the experience with sensitivity to sounds, loud noises, crowded places. It's a really scary time for children and diagnosed individuals."
Children, hand-in-hand with their parents, dragged their empty suitcases across the airport terminal. The event was designed to offer families an authentic flight travel experience, right down to the weighing of bags and the scanning of boarding passes.
On the other side of the security checkpoint near the entrance to the A gates, Shamar giggled as he watched his father struggle to put his shoes back on. He was in a much better mood than he had been five minutes earlier.
The father and son have traveled by plane just twice since Shamar was born. It was during their 2015 flight bound for Portland, Anter said, that Shamar's anxiety nearly forced the two off the plane.
"Since he can't tell me what he's feeling, I can't expect when he'll have a fit," Anter said. "There are things he likes about flying and then there are things he hates."
Shamar loves when the plane takes off because it feels like a roller coaster. But then they have to sit for hours, and sitting still, his father said, makes him anxious.
"Today's event is a great way for folks to get familiar with the process of air travel," Levy said. "Not just for parents or for the individuals on the autism spectrum, but for airport personnel to better understand how to serve passengers."
Just before noon, Anter and his son slowly filed out of the aircraft. Wings for Autism participants boarded the plane and sat through several announcements and the safety presentation. During the 30-minute experience, Shamar didn't stop smiling.
"I feel better now about taking him to the airport," Anter said. "I've learned some new things about him, but what I'm afraid of is taking him out of this environment."
Pleased with Shamar's progress during Saturday's event, Anter was still frustrated, he said with a heavy sigh, because the burden shouldn't fall only on parents to manage symptoms of autism.
"People who don't have kids with autism don't know what's going on and don't really bother to understand what's happening when he's having a tantrum," he explained with his arm around Shamar, stroking his son's shoulder. "They don't understand that he has no control over when he has a fit, and that there's nothing I can do but be there next to him."
Wings for Autism is expected to make its return to McCarran next year. Individuals who are not personally affected by the disorder are encouraged to join the event and learn more about autism spectrum disorders. More information can be found at www.thearc.org/wingsforautism.
Contact Rio Lacanlale at rlacanlale@reviewjournal.com or 702-383-0381. Follow @riolacanlale on Twitter.