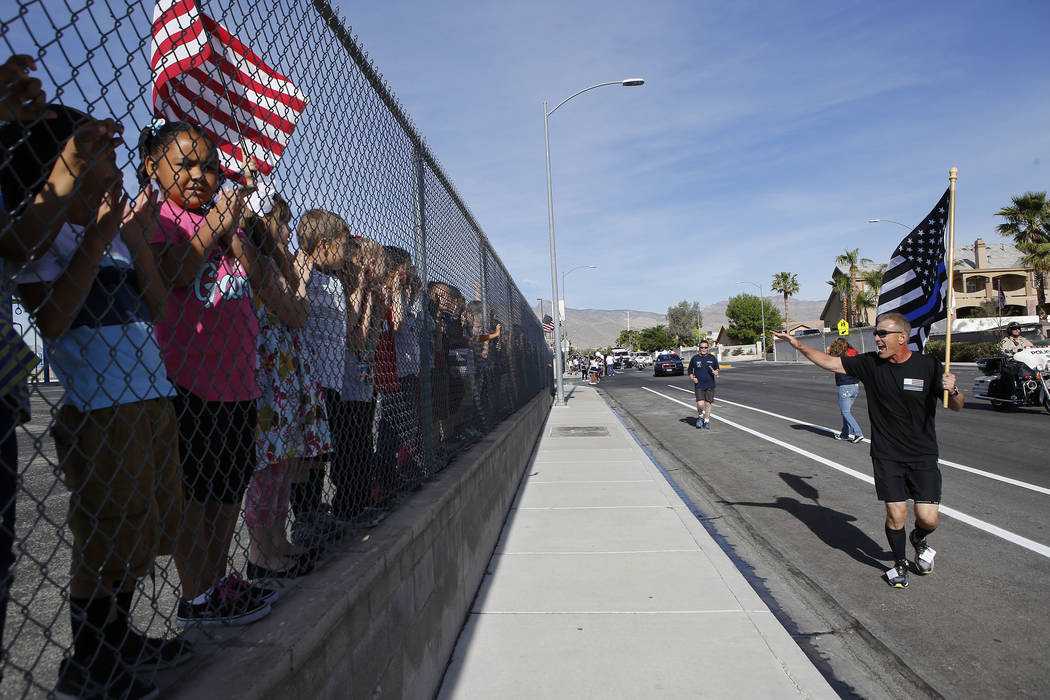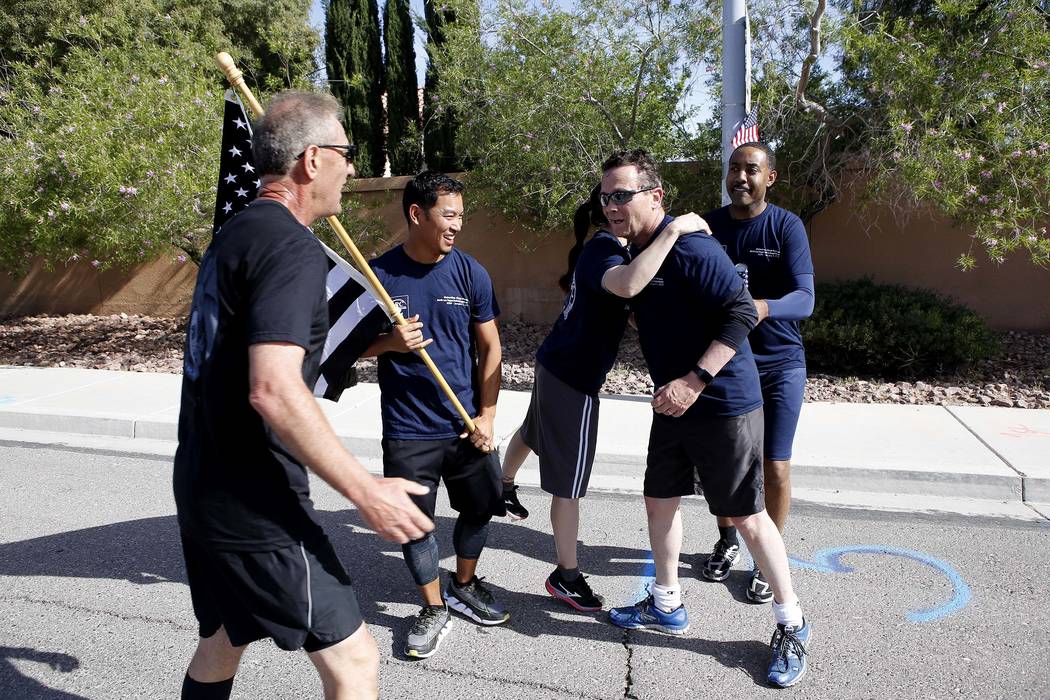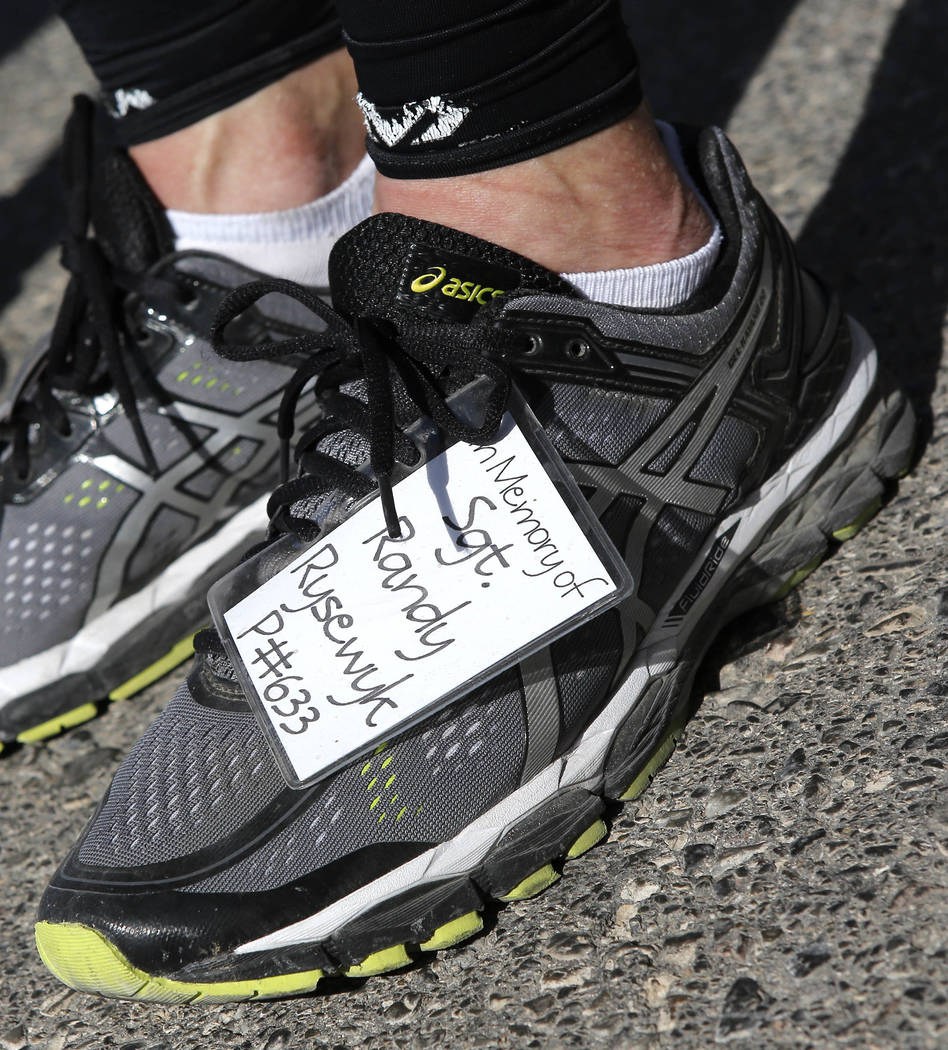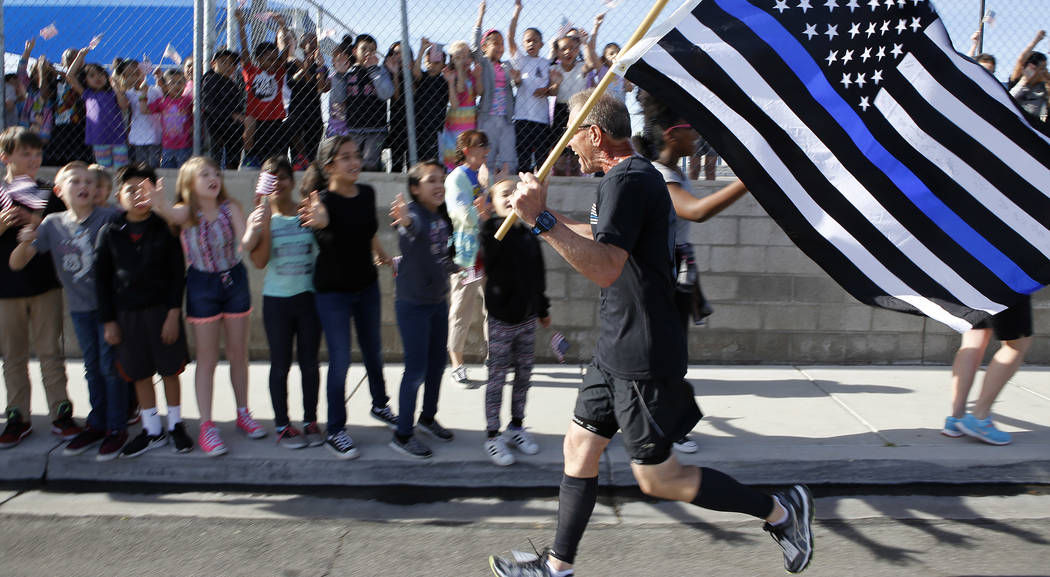 The Law Enforcement Memorial Run, an event honoring officers who died in the line of duty, began the first leg of its 2017 tour Wednesday morning in Las Vegas.
The run, in its 18th year, marks National Police Memorial Week. It will conclude in Carson City.
Each leg of the run represents an officer listed on the Nevada Law Enforcement Officers Memorial in Carson City; 130 legs will be run this week, police said in a statement.
Wednesday's run phase started at 8 a.m. Wednesday at Police Memorial Park in Las Vegas. The Nevada Sheriffs and Chiefs of Police Association and law enforcement employee associations support the event.