Las Vegas shelters, cooling stations provide refuge from heat
Updated June 10, 2019 - 7:02 pm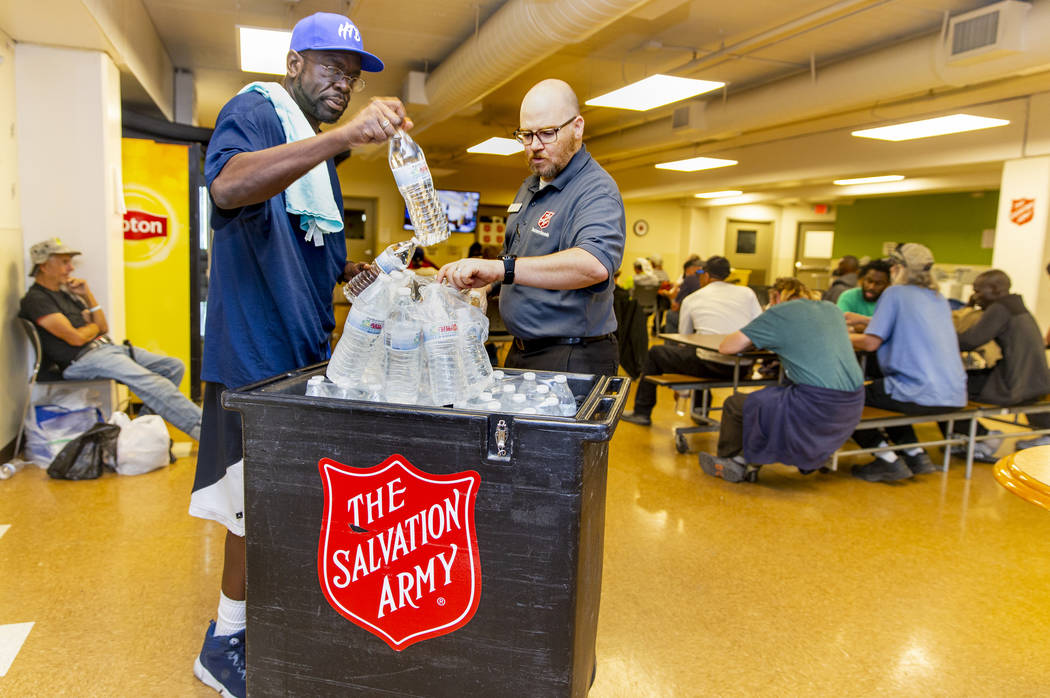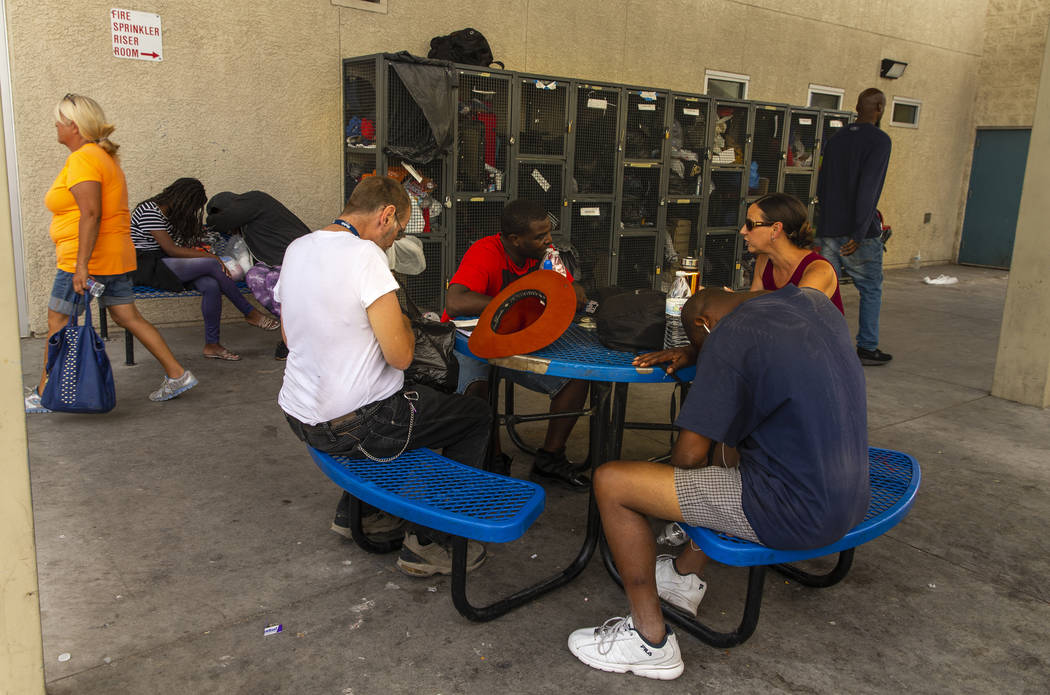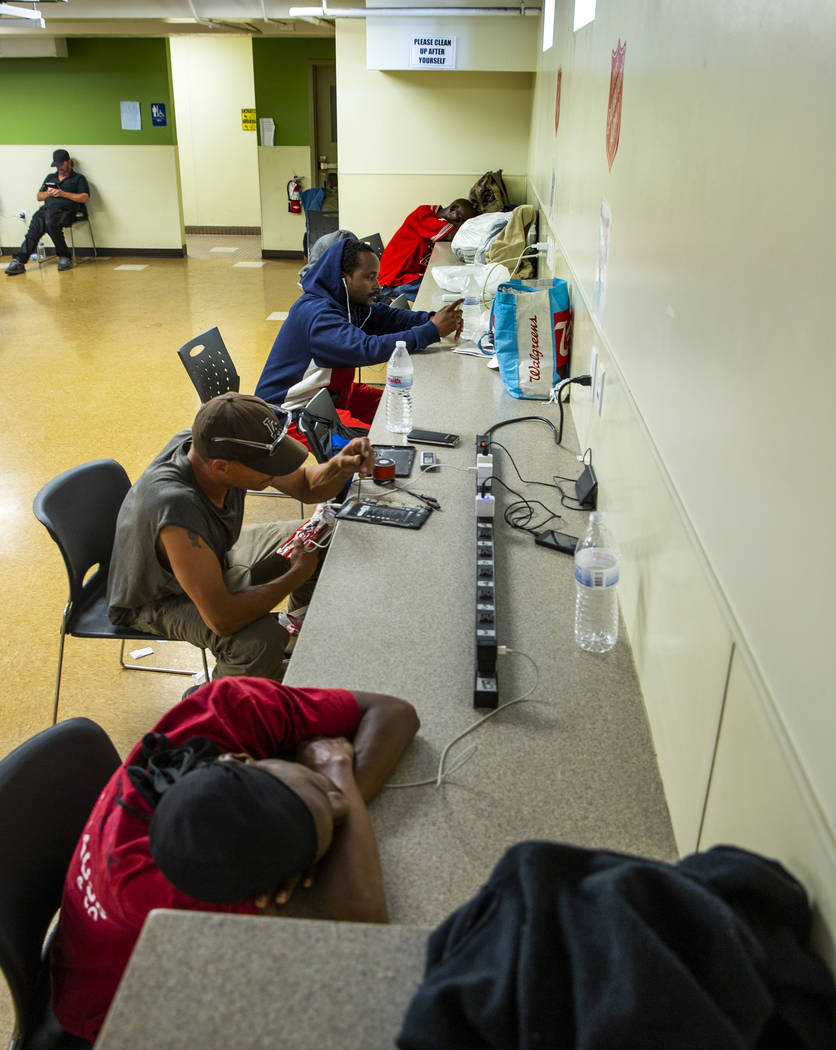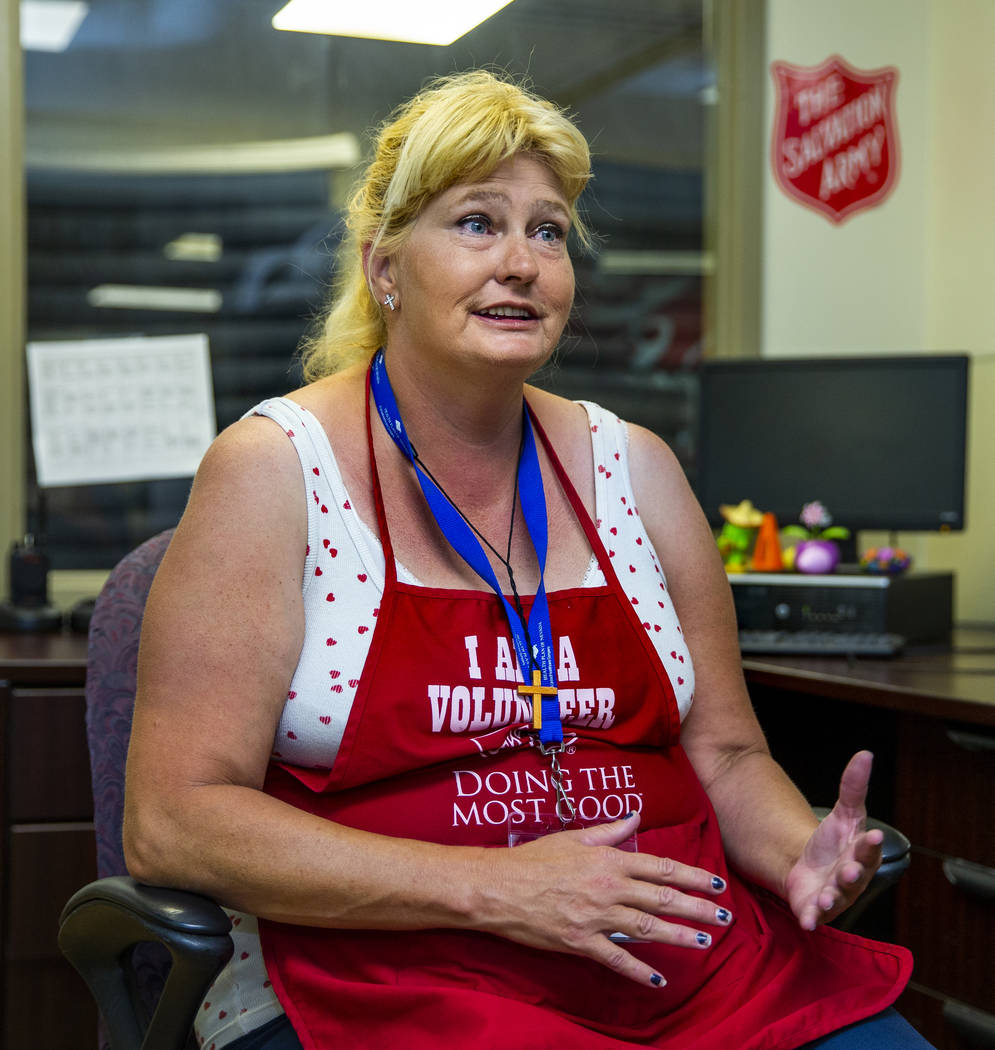 With temperatures climbing to potentially dangerous levels in the Las Vegas Valley this week, shelters have opened to provide daytime refuge for the homeless.
Catholic Charities of Southern Nevada, the Salvation Army and the Shade Tree in downtown Las Vegas will be open daily through Sept. 30, according to a Clark County news release. Additionally, "cooling stations" will be open at seven valley locations Tuesday and Wednesday to provide temporary shelter.
"The day shelters are something that our community has done for many years, and all our partners in the community — nonprofits, law enforcement, government agencies — use every avenue we can to get the word out," county spokesman Dan Kulin said.
The day shelters provide food, water, showers, washing machines and case management for clients, according to Ryan McDonald, homeless services coordinator at the Salvation Army. He added that they are safe spaces where homeless residents can play games, watch television or simply enjoy the air-conditioned space.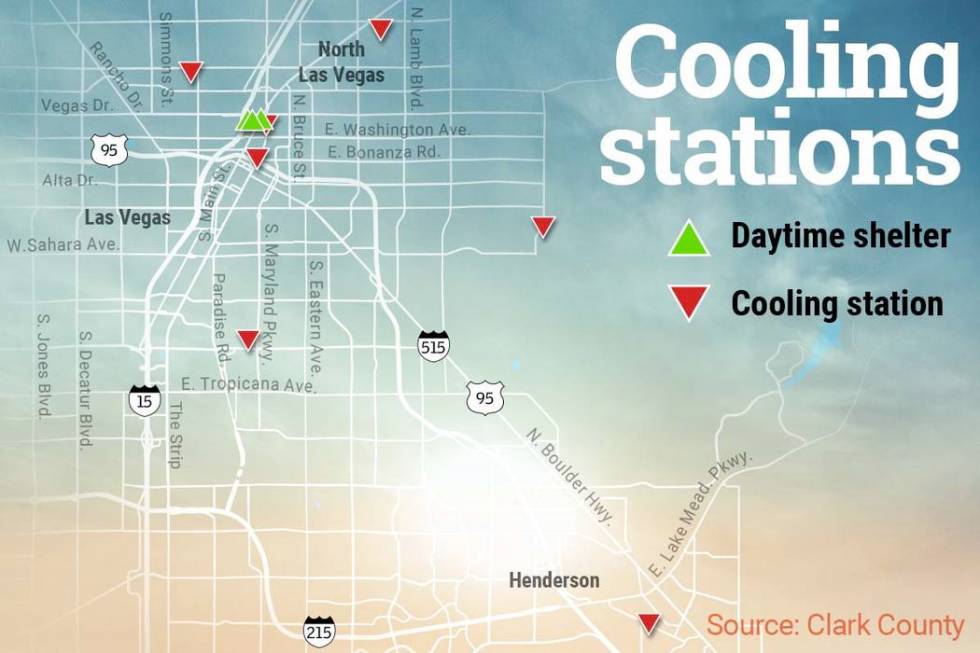 Shawn "Turtle" Peureignetti said he visits the shelters daily in the summer. For homeless residents, he said, it is crucial to have a space to escape the heat when tired and hungry.
"I don't want to be outside in the shade under a tree just looking at people walk by," Peureignetti said. "Instead I can come here and watch a show or do something entertaining that's going to make me feel like I'm getting something out of my time."
The Salvation Army shelter sees roughly 150 to 250 people a day, McDonald said. Each of the three shelters has an approximate capacity of 325 people per day and is funded by the county, Las Vegas, North Las Vegas, Henderson and Boulder City, according to Kulin.
Lionell Broughton, a client and head volunteer at the Salvation Army, said he has seen the summer day shelters bring people in from the streets and away from "bad attitudes" stirred by the heat. He added the shelters are always seeking help.
"It's a wonderful program for the summer, and it's important that we give back," Broughton said. "Even if it's five or 10 minutes, do something to help out the homeless."
Contact Amanda Bradford at abradford@reviewjournal.com or 702-383-0279. Follow @amandabrad_uc on Twitter.
Summer day shelters
• The Salvation Army (for adults), 35 W. Owens Ave., 8 a.m.-4 p.m.
• Catholic Charities of Southern Nevada (for men), 1511 Las Vegas Blvd. North, 7 a.m.-3 p.m.
• The Shade Tree (for women and children), 1 W. Owens Ave., 11 a.m.-7 p.m.
Cooling stations Tuesday and Wednesday
• Walnut Recreation Center, 3075 N. Walnut Road, 7 a.m.-8 p.m.
• Pearson Community Center, 1625 W. Carey Ave., 8 a.m.-8 p.m.
• Dula Gym, 441 E. Bonanza Road, 9 a.m.-9 p.m.
• Hollywood Recreation Center, 1650 S. Hollywood Blvd, 6 a.m.-8 p.m.
• Cambridge Recreation Center, 3930 Cambridge St., 7 a.m.-8 p.m.
• Downtown Recreation Center, 105 W. Basic Road, 6 a.m.-8 p.m.
• Courtyard Homeless Resource Center, 1401 Las Vegas Blvd. North, 24 hours daily
• American Legion Richard Springston Post 60, 1510 Bruce Woodbury Drive, Laughlin, 8 a.m.-8 p.m.
• Colorado River Food Bank, 240 Laughlin Civic Drive, Laughlin, 8 a.m.-2:45 p.m.
• The Salvation Army Mesquite, 355 W. Mesquite Blvd., No. B-50, Mesquite, 8 a.m.-3 p.m.
Source: Clark County