Las Vegas shooting survivor recalls wait to learn parents' fate in Camp Fire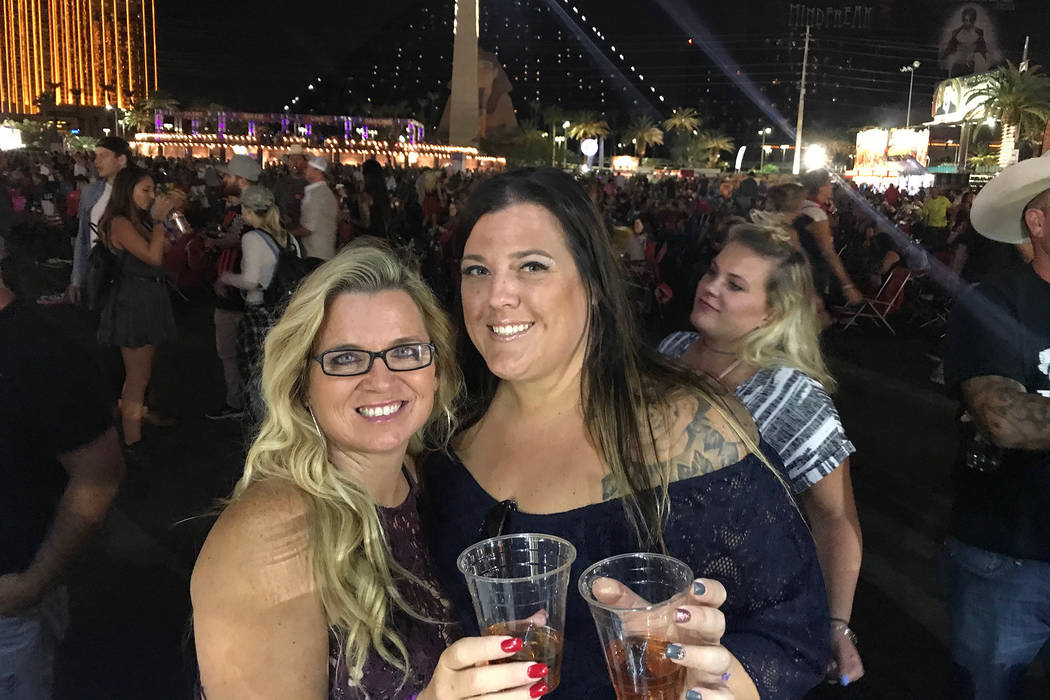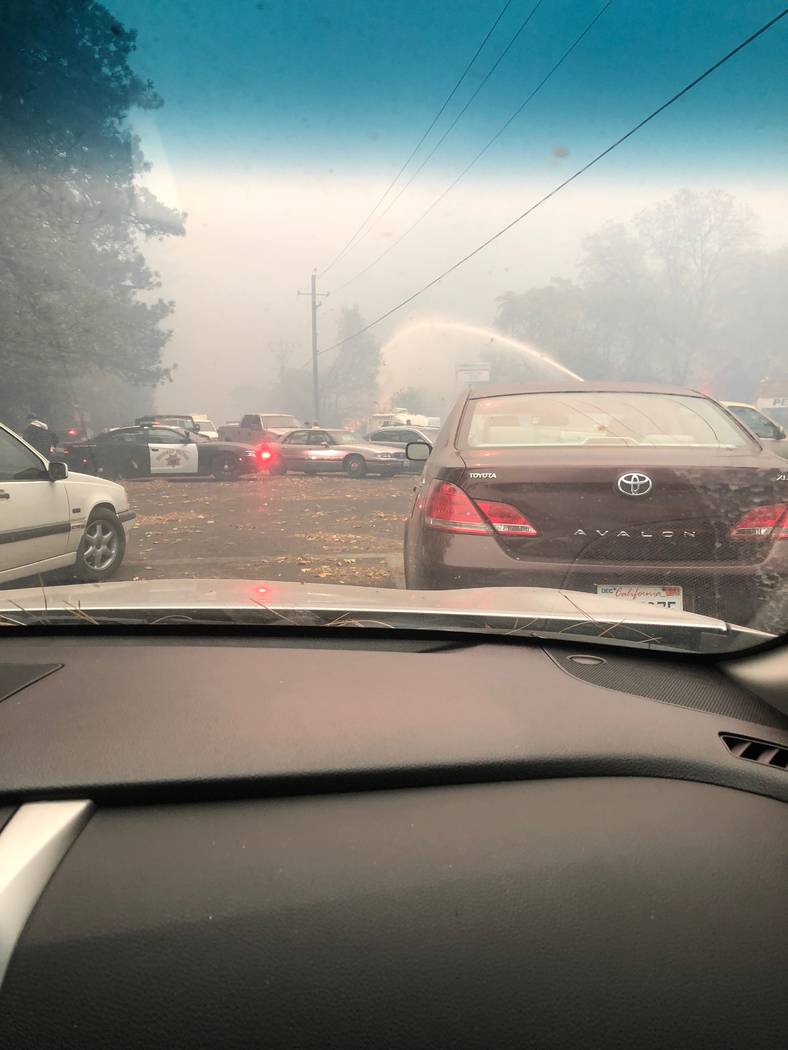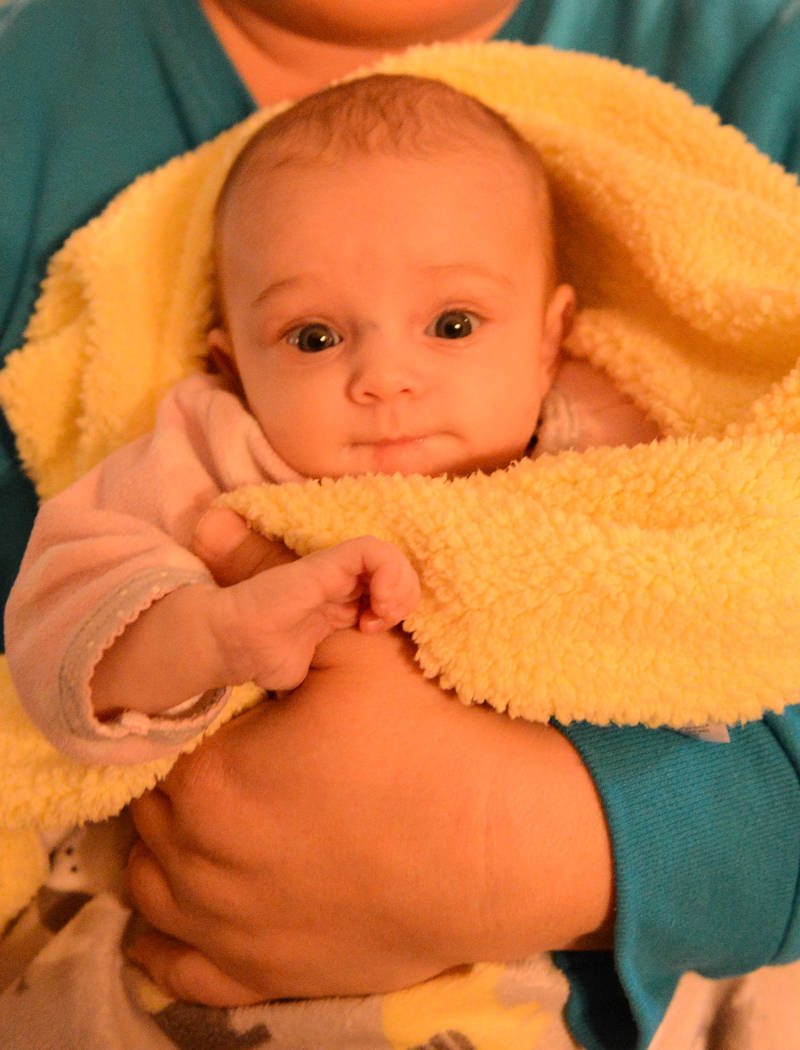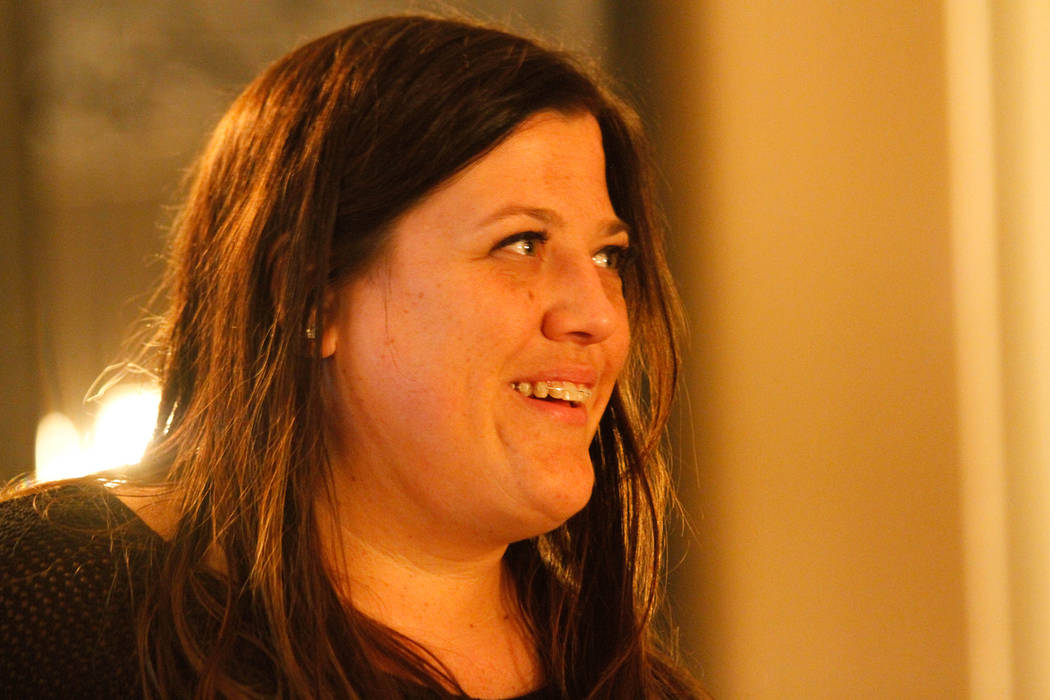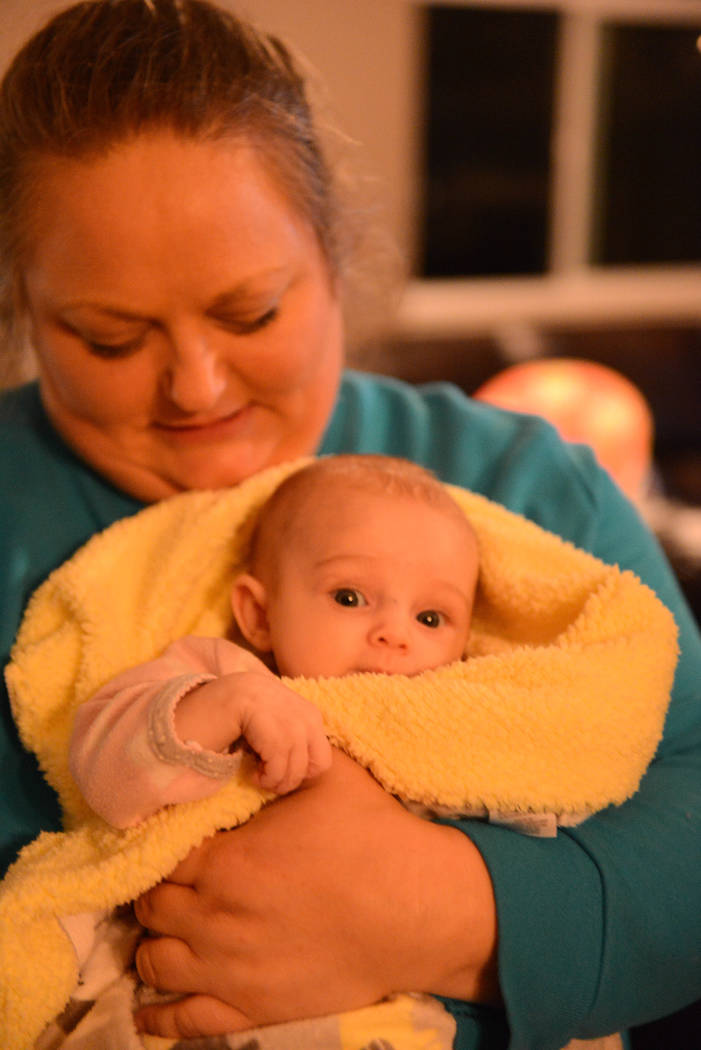 Little more than a year after surviving the Route 91 Harvest festival attack, Stacie Power once again found herself defenseless, tied to another disaster.
This time, she was waiting to learn whether her parents were alive or dead. The Camp Fire in Paradise, California, had forced them to evacuate early Thursday. It had been five hours since they last spoke.
Before she lost contact, they were stuck in gridlock traffic with their dog, a neighbor and a change of clothes. Flames had swallowed their exit route, so they were at a standstill. Soon the fire surrounded their car.
Nearby crews blasted water at the blaze, keeping it back as best they could. But Power's parents hadn't budged in two hours. The seeping heat was terrifying.
Her father was crying. There was nowhere to go. And suddenly, she wasn't able to reach them.
"I called them probably 100 times, and it went straight to voicemail," Power, 39, told the Las Vegas Review-Journal. "The text messages weren't going through."
As the hours passed, friends and other relatives started arriving at Power's home in Chico, about 10 miles away from the worst of the flames. They all had evacuated sometime after her parents. No one had seen or heard from them.
The sun sank in the horizon.
"I literally had a picture in my mind of my mom crying and screaming and burning," Power said.
Then the phone rang.
A different tragedy
When Power woke up Thursday, she was already facing anxiety and heartache.
Before the Camp Fire concerned her, a different tragedy consumed her: the mass shooting at the Borderline Bar and Grill in Thousand Oaks, California.
As she got ready for work, she scoured news stories that chronicled the attack. She learned several fellow Route 91 survivors were inside the country bar when the shooting unfolded. Twelve people died, including a Route 91 survivor.
"So I was already a hot mess that morning," Power told the Review-Journal.
About an hour later, she learned an elementary school near her parents' house in Paradise was being evacuated. The Camp Fire had erupted overnight, and as of 8 a.m., it was threateningly close to her 76-year-old mother and 78-year-old father.
The retired couple typically slept in until 9 or 10 a.m. So Power stepped out of her law office and called her mom.
Groggy, she answered. The call had startled her awake. But in a calm voice, she reassured her daughter that they were safe. They had not received any sort of evacuation notice, her mom said.
Just then, though, while talking to Power, her phone buzzed and blared. A message warned that she had 20 minutes to evacuate.
In a rush, she woke her husband and collected his oxygen tank, some clothes and their dog.
"They thought they were just leaving for the day," Power said.
When they stepped outside, they could see flames at the end of their street. The sky was hazy and smoky.
Harrowing moments
A nearby neighbor was screaming. His garage door wouldn't open, he shouted, so he could not escape in his car. The couple hollered at him and gave him a ride.
Not long after they left, they hit gridlock.
Sometime after Power lost contact with her parents, she later learned, firefighters turned the couple around. There was only one way out of Paradise now, and they needed to drive fast.
The couple raced back down the road, passing their neighborhood. They couldn't see their house, but every other home in sight had gone up in flames.
Her parents almost escaped before another route was swallowed up in flames. Without any options, first responders directed them to a grocery store, where they and several others waited out the blaze in a parking lot.
Once again, fire crews kept the flames back as best they could. But nothing could shield their eyes. They watched in terror as their community was reduced to ash.
"Having dealt with my own trauma, it's the things you see that you can't unsee," Power said. "When you're that terrified, that's just something that you will see forever."
Finding a way
As the hours passed, Power's father ran out of oxygen. Medical crews in the parking lot gave him a temporary supply, but he went through that, too.
The man grew weak. So a firefighter offered to escort Power's parents and their dog to Chico with their neighbor.
Long after the sun set, the couple finally made it to their daughter's doorstep. They have remained at her house since, along with 18 other people and six other dogs. The family has since learned the parents' house was destroyed.
At times, Power's parents have a good sense of humor about the ordeal, she said Tuesday. The other day, Power was asking about dinner, and her dad said he had a bunch of steak at his house.
"But it's a little well-done," he said.
Yet the gravity of what they lost weighs on them.
"When you're 78, I would say more than half of what they had in that house had sentimental value," Power said, speaking of family photos and heirlooms. "Their parents, brothers, sisters have all passed. They had what was left."
Sometimes she thinks about what would have happened if she hadn't called her mom. Would her parents have heard the evacuation alert?
Then she thinks about how many people in the retirement community of Paradise didn't have kids living close enough to warn them. She wonders whether neighbors had enough time to knock on doors and make sure others were OK.
"Everybody got out safe," she said of her family. "That's the most important part."
Contact Rachel Crosby at rcrosby@reviewjournal.com or 702-477-3801. Follow @rachelacrosby on Twitter.