Leaving Las Vegas? Read these holiday travel tips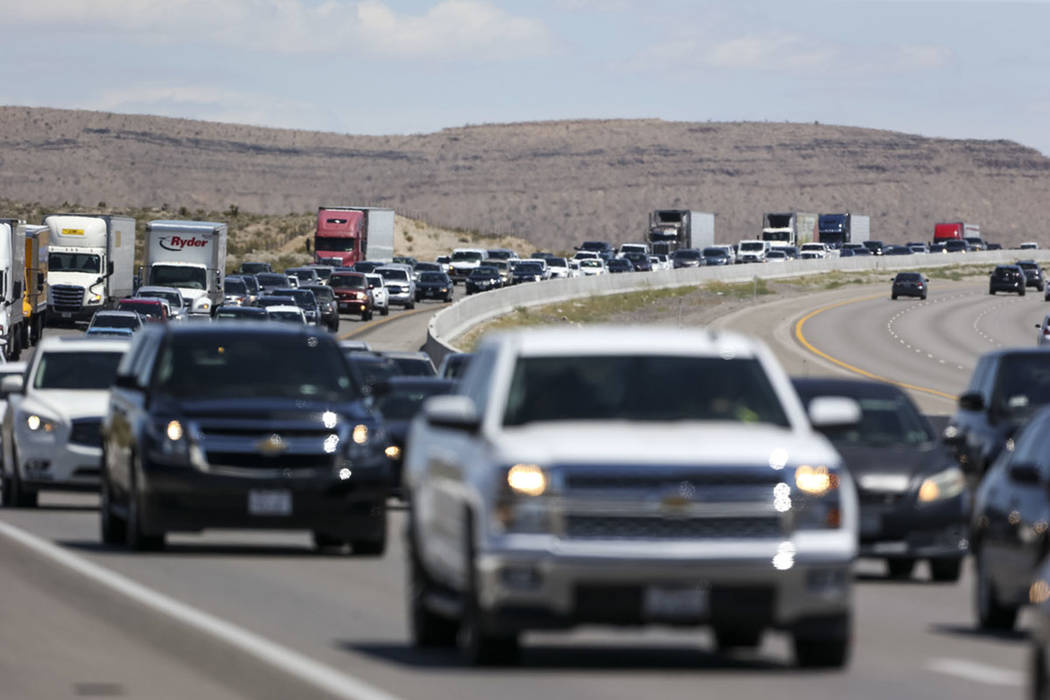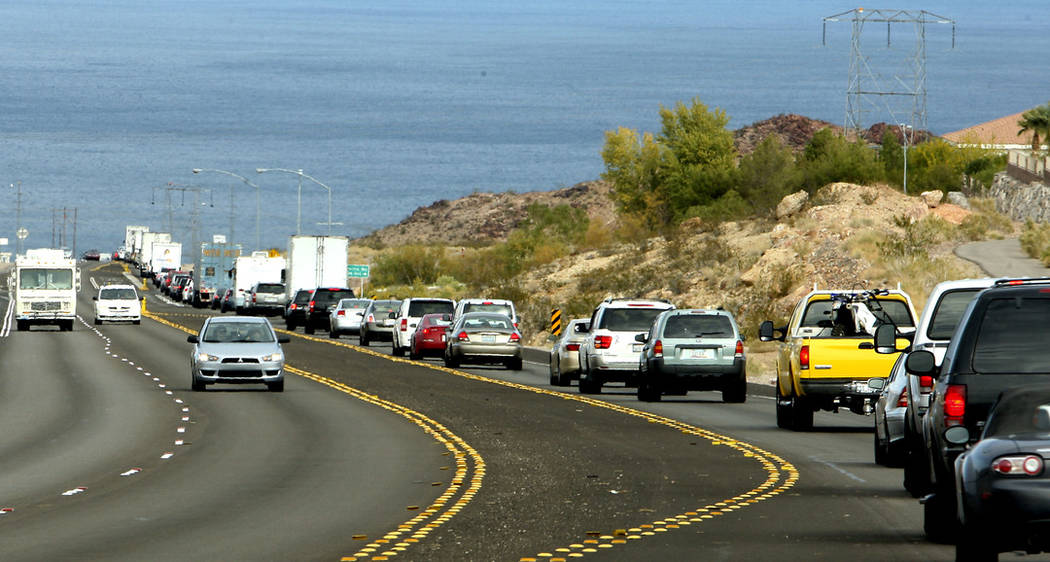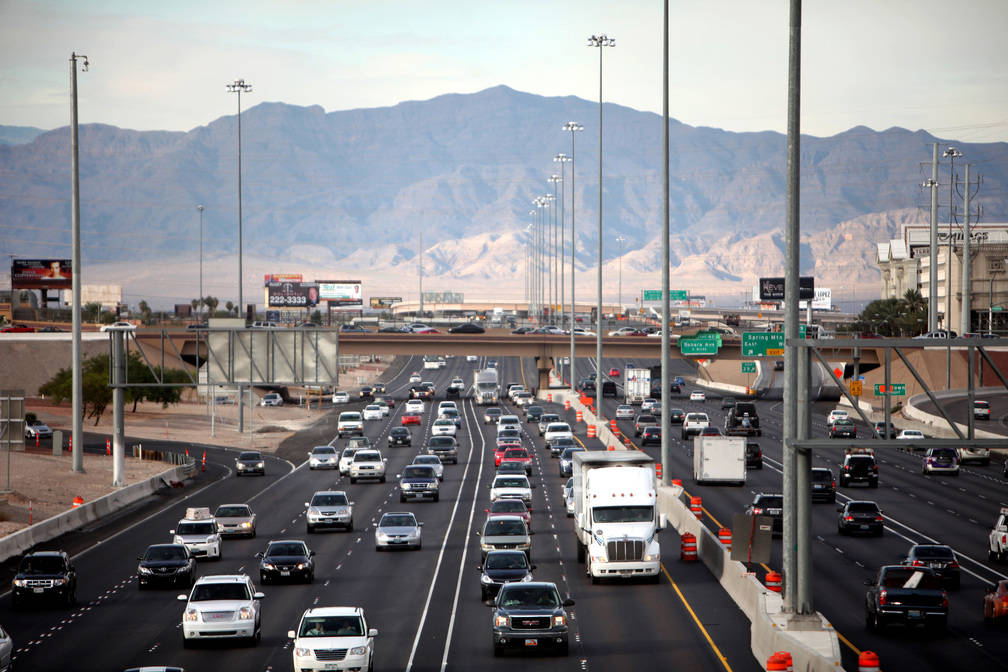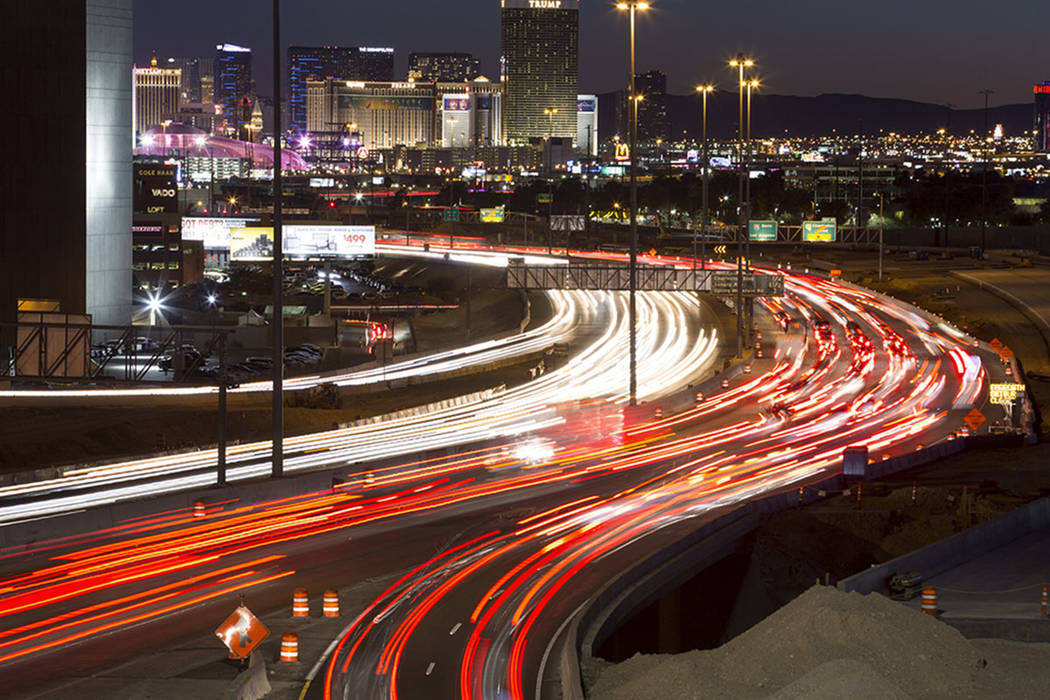 Public safety officials urge commuters to be prepared ahead of a busy post-Thanksgiving travel weekend on roads leading out of Las Vegas.
The Nevada Highway Patrol offered several tips to help motorists have safe holiday travels:
— Drivers should ensure that vehicle tires are inflated to the correct pressure and that vehicle fluids are topped off.
— Never let a vehicle get below half a tank of gas while on a road trip, especially where there are large stretches between gas stations.
— Keep cellphones fully charged and have a way to charge them.
— Alert loved ones about travel plans so they are aware of your location in case of an emergency.
The worst traffic congestion is expected on southbound Interstate 15 at Primm, with delays up to 1 hour and 40 minutes possible between 11 a.m. and 6 p.m. on Saturday, and between 8 a.m. and 8 p.m. on Sunday, according to the Regional Transportation Commission of Southern Nevada. The most congestion is expected between 11 a.m. and 3 p.m. on Sunday.
Delays already were seen on southbound state Route 172 on Friday morning, as the RTC reported holiday delays near the Hoover Dam visitor center. Motorists can expect similar delays throughout the weekend on state Route 172.
Drivers headed toward Arizona who do not plan to stop at Hoover Dam can avoid the backup by using southbound Interstate 11. The newly opened 15-mile stretch of highway is expected to shave 30 minutes off Arizona-bound travelers' commutes, the RTC said.
Out of everything drivers can do to prepare for a road trip, trooper Jason Buratczuk said, there is one thing motorists should not forget.
"Mostly pack your patience and expect delays," he said.
Contact Mick Akers at makers@reviewjournal.com or 702-387-2920. Follow @mickakers on Twitter.