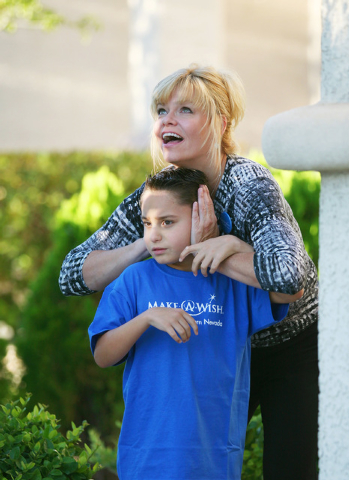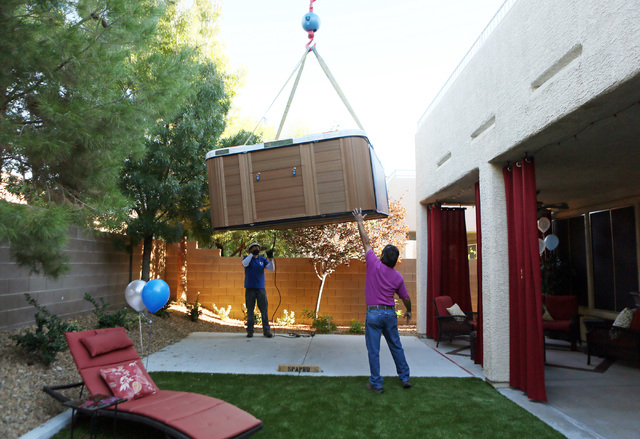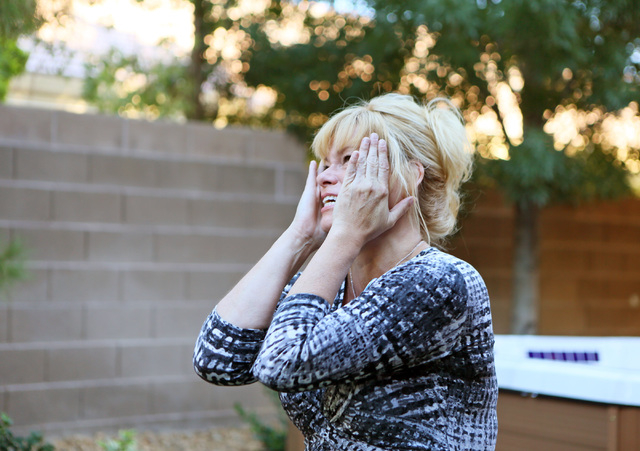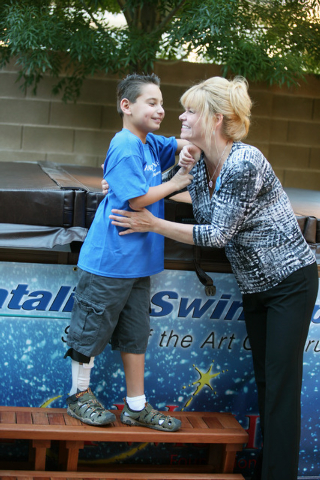 Vinnie Huebner, 9, got a big surprise on Saturday.
Thanks to Make-A-Wish Southern Nevada, he was beaming as he played on a swing and explored the new playground that dropped out of the sky into his backyard.
Well, a crane was involved.
Vinnie, who survived a stroke at birth and has lived with Cerebral Palsy among other medical challenges,now has a backyard sanctuary where he can relax, play, feel safe and perform physical therapy at his home.
Workers set up the swing and a steady a swim spa. Vinnie's mother, Cindy Huebner, was overcome with emotion as she expressed her gratitude during the Make-A-Wish reveal event.