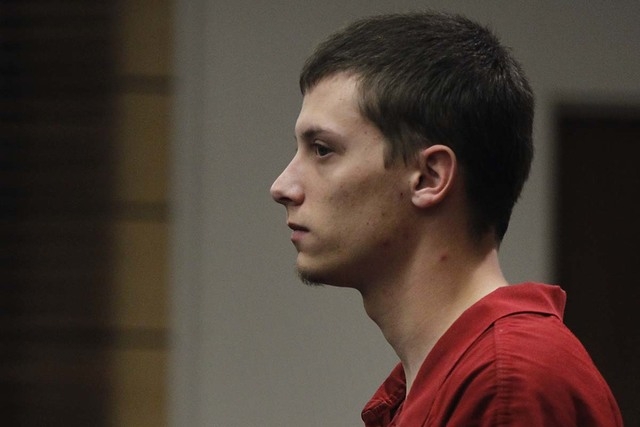 A 23-year-old Henderson man on Friday pleaded guilty to voluntary manslaughter with use of a deadly weapon for fatally shooting a woman in October.
Colin Lowrey was facing a murder charge for killing Cherish Pincombe, 23, on Oct. 22 but cut a deal with prosecutors on the eve of his trial, which was to begin Monday.
Prosecutor Jake Villani said that as part of the deal Lowrey faces at least five years in prison, but could be sentenced to a maximum 8-20 years. A sentencing hearing was set for Oct. 24 before District Judge Jennifer Togliatti.
Villani, who said he would push for the maximum sentence, called the shooting an "incredibly reckless act."
Lowrey, a former Army Reservist, admitted pulling the trigger but said he didn't know the gun was loaded, according to court documents.
Villani said the victim's family was OK with the plea deal.
According to court documents, Pincombe was shot in Lowrey's home in the 700 block of Taliput Palm Place, near Gibson and Sunset roads, and struck a woman in the head.
Lowrey told police he left his .45-caliber handgun unloaded on a desk and then went to the bathroom. When he returned, Pincombe asked him to point the gun at her head, Lowrey said. He then shot her.
According to a Henderson police report, Lowrey "believes that Pincombe retrieved the magazine and inserted it into the gun while he was in the bathroom." Physical evidence did not show Pincombe's fingerprints on the magazine.
At the time of the shooting, the two had been engaged in an online video chat with someone who was never identified. Villani said the person was believed to be in Europe, but was never found.
Contact Francis McCabe at fmccabe@reviewjournal.com or 702-380-1039. Find him on Twitter: @fjmccabe.