Man robs northwest valley business, steals cab, then crashes it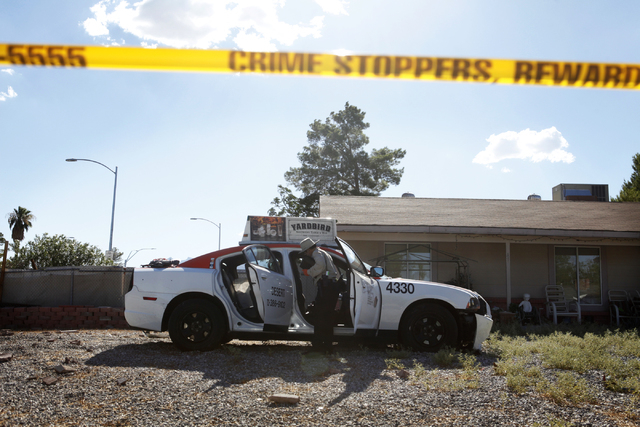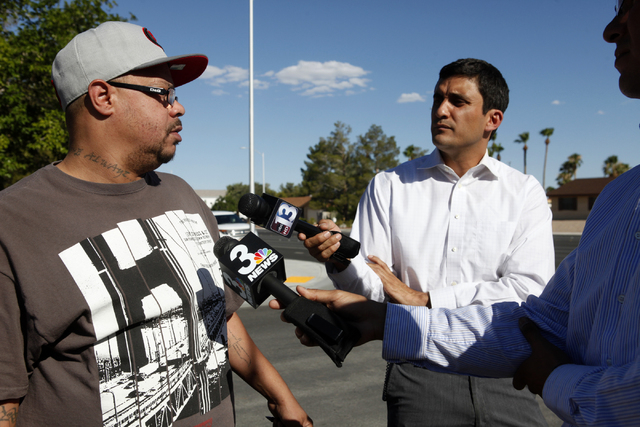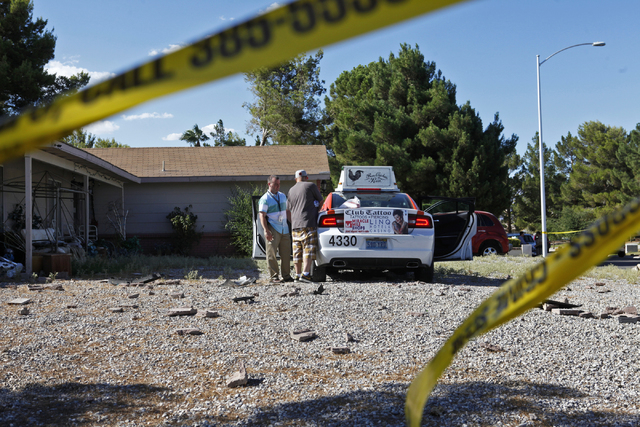 A man was arrested Tuesday afternoon after police say he robbed a business, stole and crashed a cab and barricaded himself inside a northwest valley home.
The robbery, crash and barricade lasted about 40 minutes and made for a "pretty large crime scene," Metro spokesman Laura Meltzer said.
Officers first received reports of a robbery about 2:37 p.m. in the 8400 block of Farm Road from a witness who said they were following the robber in a car, Meltzer said.
The robber, whose age was not available, got into a cab and the driver fled. When police found the cab and tried to stop it, the driver wouldn't stop and began driving erratically, Meltzer said.
At one point in the chase, the cab stopped, the driver got out and the robber moved to the driver's seat and fled again.
He crashed the cab near Alexander Road and Rancho Drive and fled the scene on foot, Meltzer said.
The man ran into a house near Alexander and Roxanne Road, near Torrey Pines Drive, and refused to come out until about 3:15 p.m. when he left the house and was taken into custody.
No significant closures or traffic resulted from the wreck. No injuries were reported in the event, Meltzer said.
Contact Kimber Laux at klaux@reviewjournal.com or 702-383-0381. Find her on Twitter: @lauxkimber