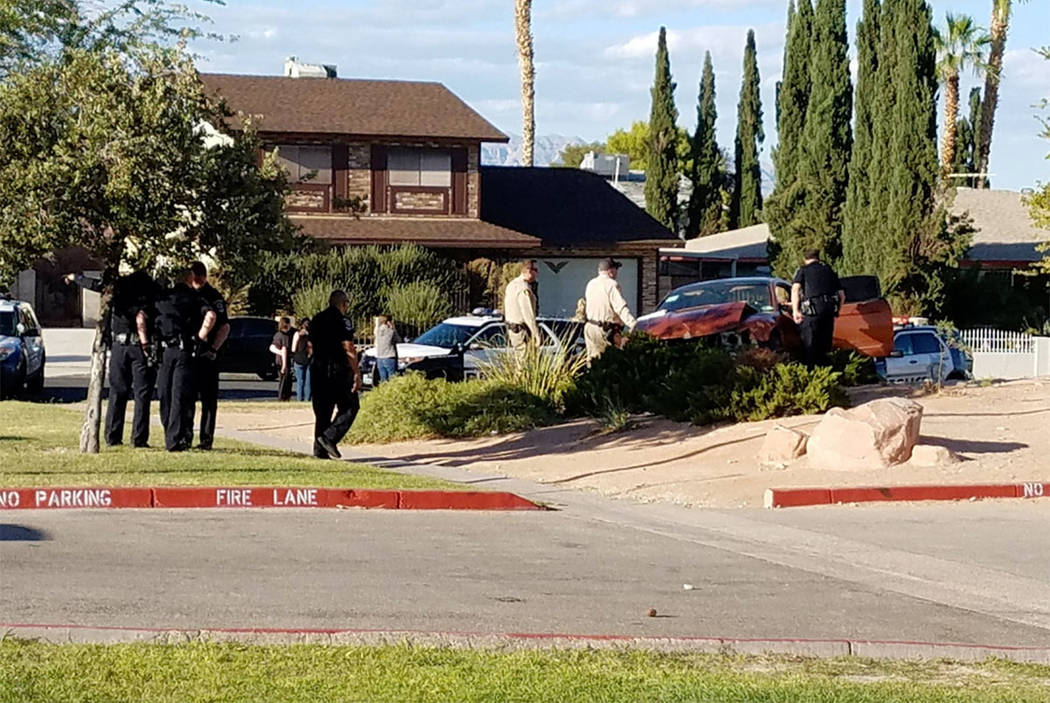 The sports car driver who tried to run down a woman and her sister Friday afternoon outside a west valley middle school faces two charges of attempted murder and one charge of battery with a deadly weapon, Clark County Detention Center logs show.
Clay Green, 25, was arrested and booked into the detention center about 5 p.m. Friday, detention center logs show. He is being held without bail.
Las Vegas police said Friday that the sports car driver followed the woman to Johnson Junior High School, 7701 Ducharme Ave., where she was picking up her younger sister.
The man and woman had argued before the incident, Metropolitan Police Lt. Nate Chio said Friday. The man followed the woman to the school in an orange Ford Mustang and chased her around in his car, hitting two vehicles.
A woman who was driving one of the vehicles that was hit was taken to Mountain View Hospital but was expected to be OK, Chio said Friday.
After the Mustang became stuck in some rocks in a landscaped area of the school and the driver got out, several parents of students at the school held him down until police arrived.
Chio said the Mustang's driver and the woman he tried to hit were friends.
According to the detention center inmate database, Green is 24 years old.
Contact Kimber Laux at klaux@reviewjournal.com. Follow @lauxkimber on Twitter.