Metro looking for men in 2 violent robberies in east valley
February 5, 2016 - 3:21 pm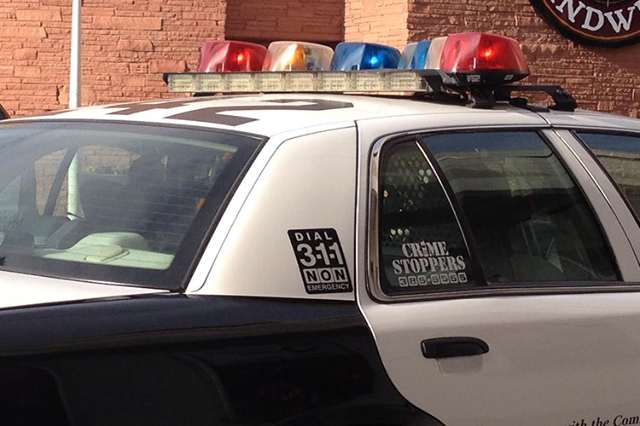 Las Vegas police need the public's help identifying several people they said were involved in two violent robberies last month in the eastern valley.
One incident occurred about 7 p.m. on Jan. 26 in the 3500 block of Walton Heath Avenue, near South Nellis Boulevard and East Vegas Valley Drive. The second occurred about three miles away, in the 3500 block of Milford Haven Street, near East Desert Inn and Theme roads, just after midnight on Jan. 31.
Detectives say that at least three men approached the residences and forcibly gained entry. In one of the incidents the men knocked on the door before making entry. One of the men used a handgun to pistol whip a victim in each incident, causing one of the victims to suffer a brain bleed, police said.
The men then ransacked the residences and fled in the victims' vehicles.
These two incidents mirror each other so much that detectives are convinced they're connected, but police are also looking at other events that might have been perpetrated by the same people, according to Metro spokesman officer Jesse Roybal.
Police can only describe them as black men about 6 feet tall, between 18 and 30 years old.
One of the stolen vehicles, a red 2007 Honda Fit sedan, with a Nevada handicap license plate No. PH83138, has not been located. Police ask that people who might have information on the location of the vehicle do not approach it and contact police immediately.
"If you have home surveillance or or might have seen something, please give us a call," Roybal said. "We'll take any information."
Anyone with information about these cases can contact Metro's Southeast Area Command Patrol Investigations Section at 702-828-3206.
Contact Wesley Juhl at wjuhl@reviewjournal.com and 702-383-0391. Find him on Twitter: @WesJuhl