Motorcyclist killed in Thursday crash identified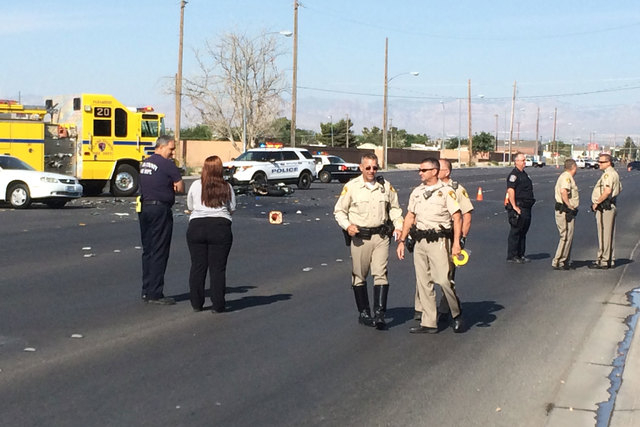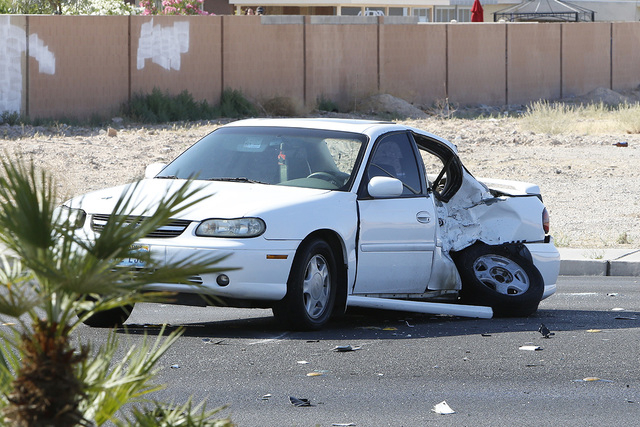 The motorcyclist who was killed Thursday in a motorcycle crash on East Lake Mead Boulevard has been identified by the Clark County coroner's office.
Jonathan Smith, 23, of Las Vegas, was riding a Kawasaki motorcycle westbound on Lake Mead, near Marion Drive, just before 8 a.m. when he was hit by a Chevrolet Malibu.
Las Vegas police said the driver of the Malibu, 38-year-old Alejandra Guerrero, cut off Smith when she was turning left out of the Cypress Gardens community in the 4600 block of Lake Mead.
The impact sent Smith off the bike and onto the roadway, killing him, police said.
An 11-year-old boy, who was a passenger in the Malibu, was taken to University Medical Center with critical injuries.
Guerrero was not believed to be impaired at the time of the crash, police said.
Contact reporter Cassandra Taloma at ctaloma@reviewjournal.com or 702-383-0381. Find her on Twitter: @CassandraTaloma.