Nevada background check advocates, church join forces on proposed gun initiative
March 14, 2016 - 10:33 pm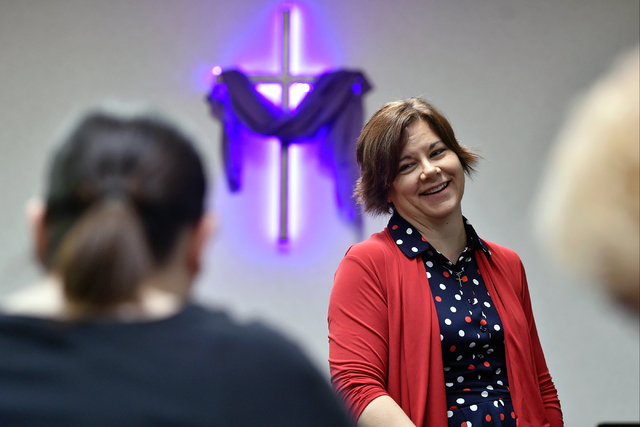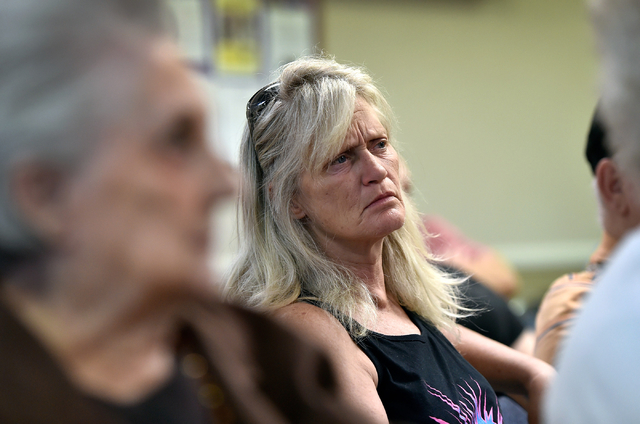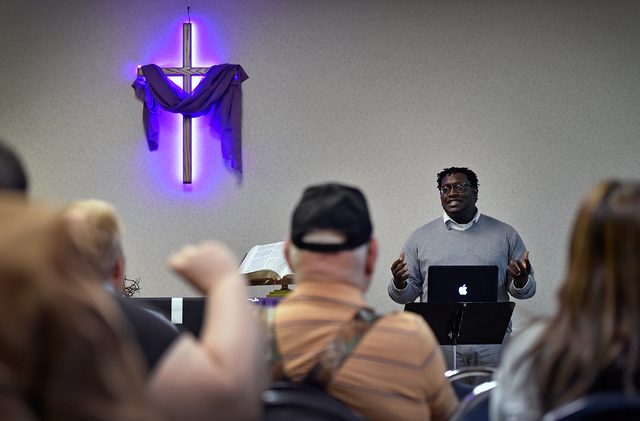 A Nevada group advocating for the passage of a ballot question that would extend firearm background checks to private party sales and some transfers is looking to a higher power.
Nevadans for Background Checks and Journey United Methodist Church, at 4880 E. Bonanza Road, near North Nellis Boulevard, joined forces to hold an educational seminar on the issue Monday night.
Senior pastor the Rev. Ann Thomas opened the meeting with a short Bible study, a passage about beating swords into plowshares, and a prayer.
"It points to an image that God has put before us of 'where is our goal,' " she told the 20 or so congregants at the meeting. "Jesus preached, 'Blessed are the peacemakers.' "
Ender Austin III, who handles faith outreach for Nevadans for Background Checks, reached out to her in February to set up the meeting, Thomas said.
While she supports the background check initiative, Thomas said her main goal was starting an open dialogue about the issue.
"There's so much emotion around guns and gun violence," she told the Las Vegas Review-Journal before the event. "I have no interest in taking peoples' legitimate, legal guns away. I'm hoping to have a civil conversation."
Congregants asked questions about whether the proposed law would stop straw purchases or whether inherited guns would have to be taken to a dealer to sell them off.
Thomas did her best to answer them, using her smartphone to look up the ballot measure language on the Nevada secretary of state's website.
Representatives from Nevadans for Background Checks also answered questions as well as distributed pledge cards and asked for support.
The measure isn't a perfect solution, Thomas told the congregation, but it would make a difference.
"This initiative is so small in what it's trying to do. It shouldn't be controversial," she said. "This is an initiative that actually makes sense."
Gun rights proponents have taken issue with the ballot measure, because they worry the law would criminalize some of gun owners' most common behaviors.
Sharing guns with friends while target shooting in the desert may become a criminal act under Nevada's proposed law, opponents say. The initiative makes exceptions for temporary transfers only in established shooting ranges, at competitions or performances, within a family, and in legal hunting areas with permits.
Austin said he is eager to share his group's message with any church group and already has meetings planned.
Contact Wesley Juhl at wjuhl@reviewjournal.com and 702-383-0391. Find him on Twitter: @WesJuhl