Nevada Taxicab Authority tasked with finding new leader
September 30, 2014 - 6:07 pm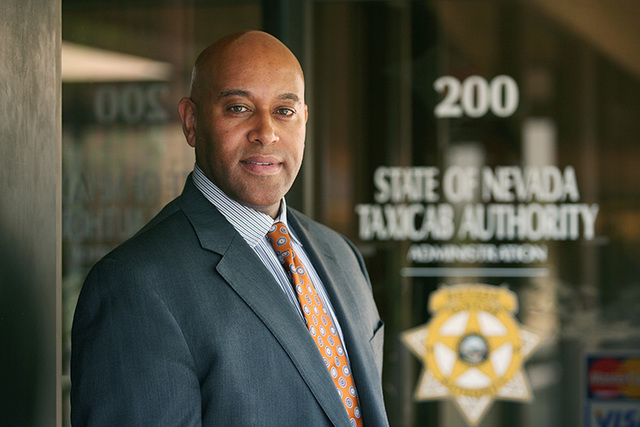 The Nevada Taxicab Authority board will have a key role in finding a new administrator to oversee Clark County's taxi industry, but there hasn't been any movement toward finding a replacement for Charles D. Harvey, who resigned the position effective Friday.
Harvey last Friday informed Bruce Breslow, director of the state's Department of Business and Industry, of his plans and sent an email to the entire staff late Monday.
Harvey has not disclosed his plans publicly and did not return several phone calls to his office Tuesday.
Ileana Drobkin, who chairs the Taxicab Authority board, said Tuesday that Harvey's departure "would leave a gaping hole in the agency and he will be more than missed."
Drobkin said Harvey informed her and several top executives in the agency of his decision to resign last Friday.
"He's one of the finest, most intelligent individuals in the private or public sector that you could possibly want to lead an organization," Drobkin said of Harvey.
The five-member state board, which has jurisdiction only over cabs operating in Clark County, will nominate three candidates for the administrator's job and forward them to Breslow who will make the appointment.
Because Friday is Harvey's last day on the job, Breslow is expected to appoint an interim administrator until a permanent replacement is selected. There's no timeline in place to find a replacement.
The last time the post was vacant, it took about six months to find a replacement. Former administrator Gordon Walker resigned almost four years to the day before Harvey's surprise announcement.
The Taxicab Authority next meets Oct. 20, but nothing has been placed on the agenda to begin a search.
The authority board is on the verge of considering some other important decisions. The state agency is in the middle of a pilot program to test software that monitors cabs in real time to prevent the illegal long-hauling of passengers.
At the Oct. 20 meeting, the board is scheduled for its annual review of rates and fuel surcharges, an opportunity for the county's 16 cab companies to lobby for higher rates.
Harvey was supported by the authority board but frequently encountered friction with the authority's small law-enforcement staff, many of whom believed Harvey was incapable of overseeing the force because he had no law enforcement experience or training.
Harvey led the Nevada Office of Veteran Services and worked in the Clark County Recorder's Office, the U.S. Geological Survey and the Air Force before being appointed administrator of the Taxicab Authority in April 2011.
The Taxicab Authority regulates 3,000 cabs and more than 9,000 drivers in Clark County. Cabs in other cities around the state are regulated by the Nevada Transportation Authority.