New Jersey IRS officer arrested in Las Vegas in tax scheme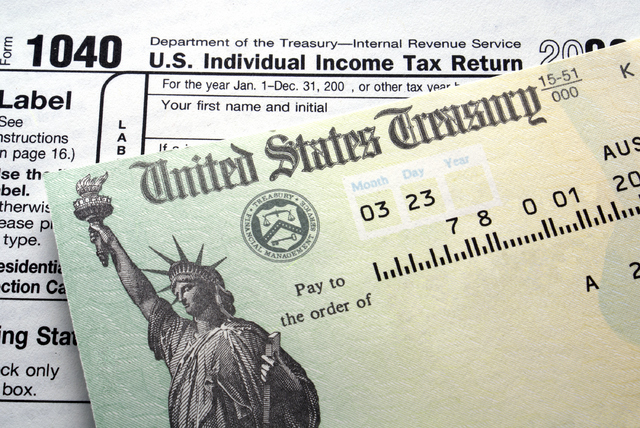 A New Jersey IRS revenue officer was arrested in Las Vegas Thursday in an alleged scheme to hide personal income and prepare false tax returns for other people.
James Brewer, who works for the IRS in Edison, N.J., was taken into custody by Las Vegas IRS agents at a residence here.
He was charged in a 28-count federal indictment in New York with wire fraud, mail fraud, assisting in the preparation of false tax returns, aggravated identity theft, perjury and other counts, according to a news release by the U.S. attorney's office in the Eastern District of New York.
"As alleged, James Brewer abused his position of trust to enrich himself," said Kelly T. Currie, acting U.S. attorney for the Eastern District of New York. "He willfully disregarded his responsibility to deal honestly and testify truthfully, and now stands accused of a series of crimes."
According to the indictment, Brewer operated two outside businesses contrary to IRS regulations. He prepared tax returns for others in exchange for fees, and he operated a business selling designer clothes, collectible toys, sports memorabilia and other items through the Internet auction site eBay.
As part of the scheme, Brewer failed to report income he received for his tax preparation business, under-reported the gross receipts earned from his Internet retail business, and claimed false dependents on federal tax returns he prepared and filed on his behalf, the indictment alleges.
He also is alleged to have filed false tax returns for others.
Brewer is to make an initial appearance on the New York charges before a Las Vegas federal magistrate judge on Friday.
Contact Jeff German at jgerman@reviewjournal.com or 702-380-8135. Find him on Twitter @JGermanRJ