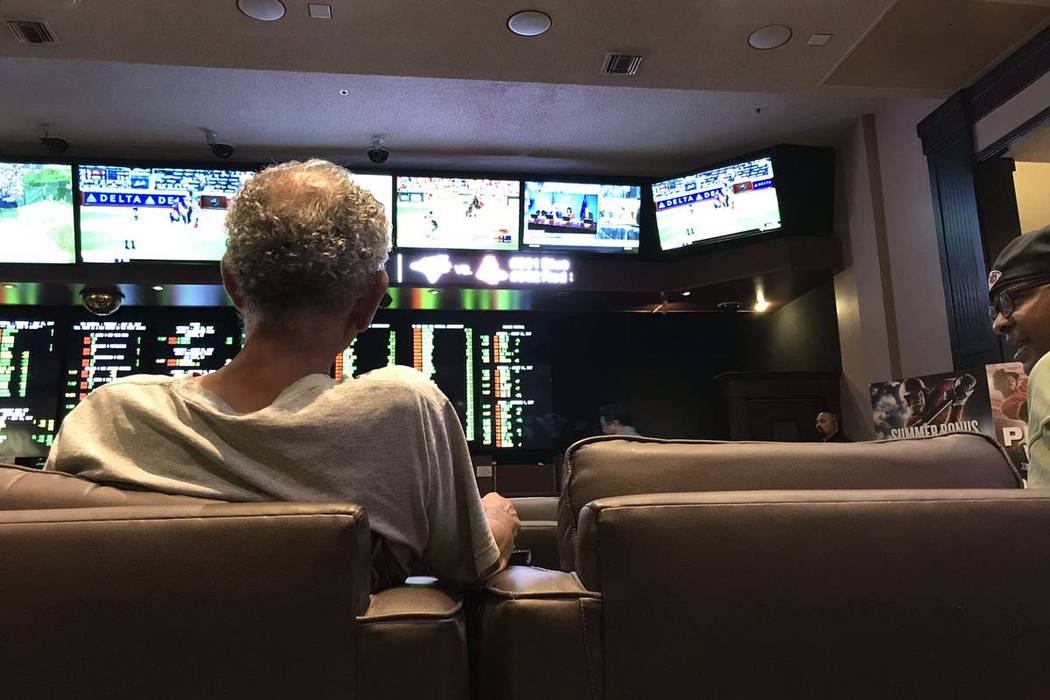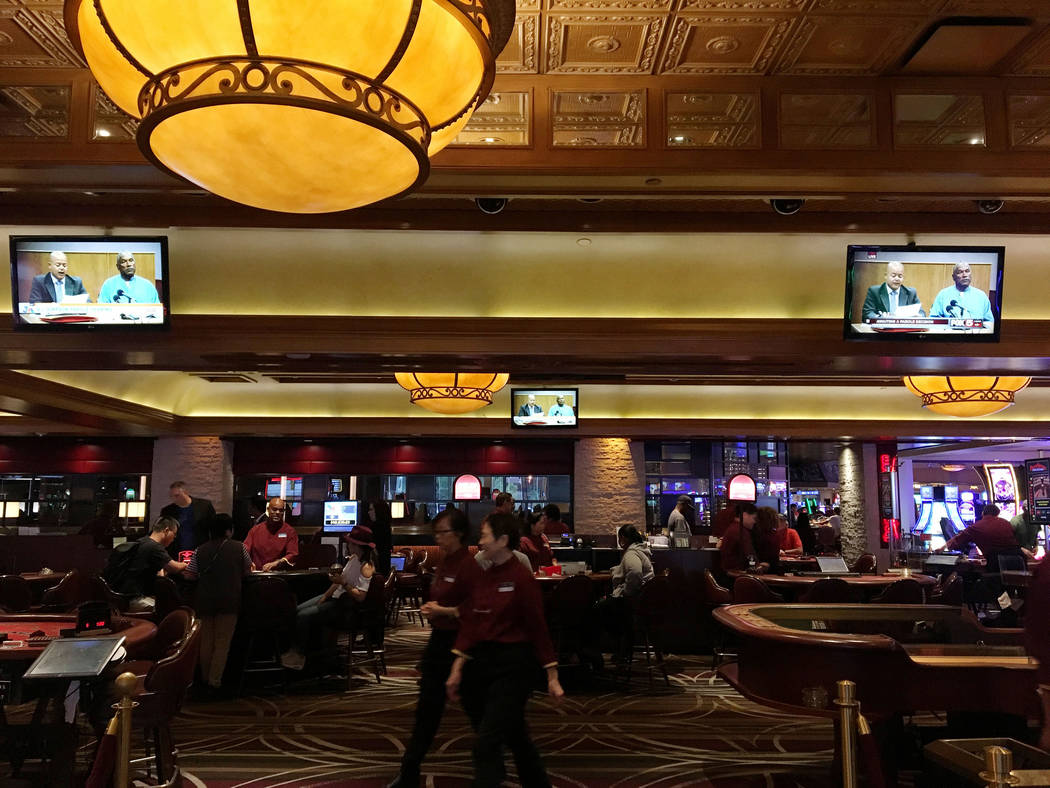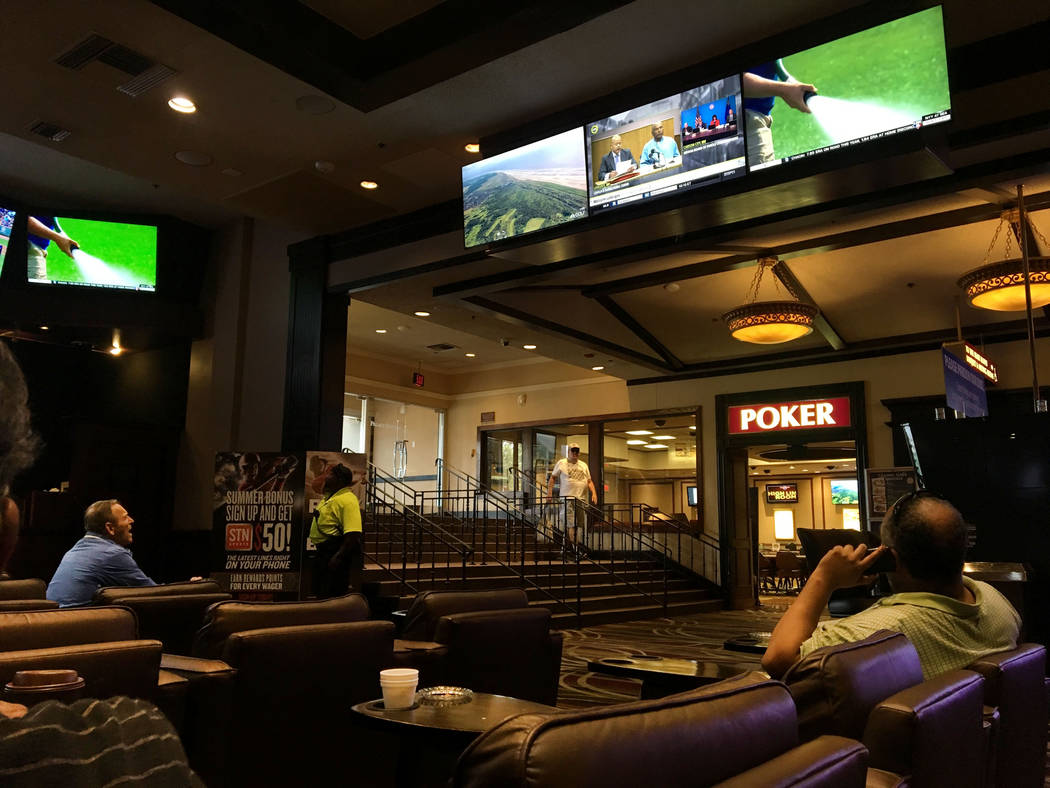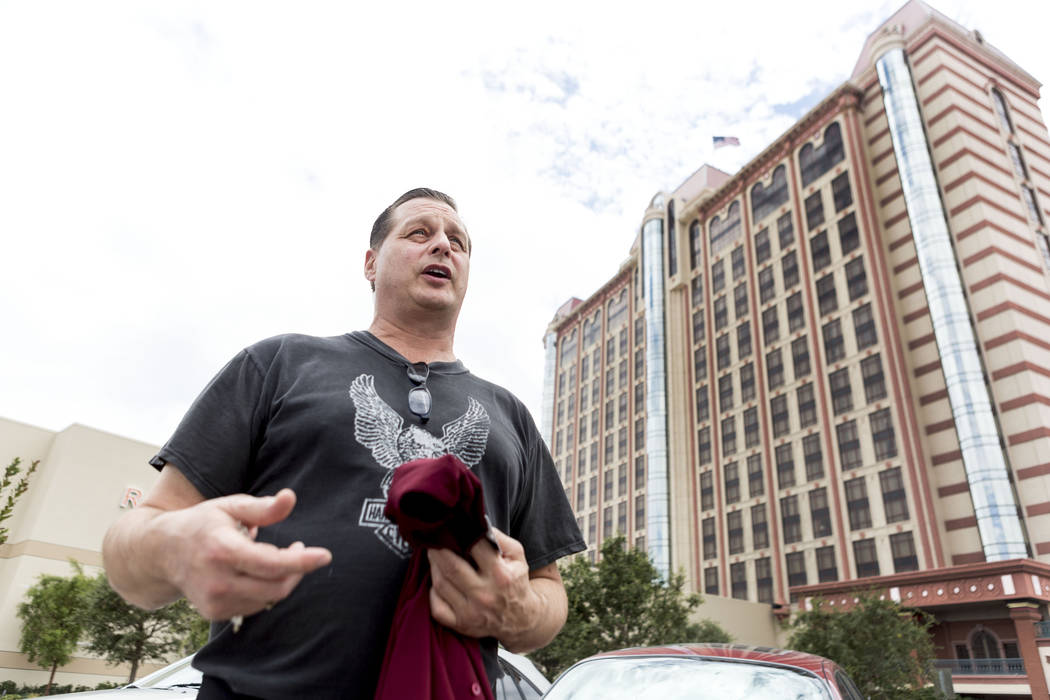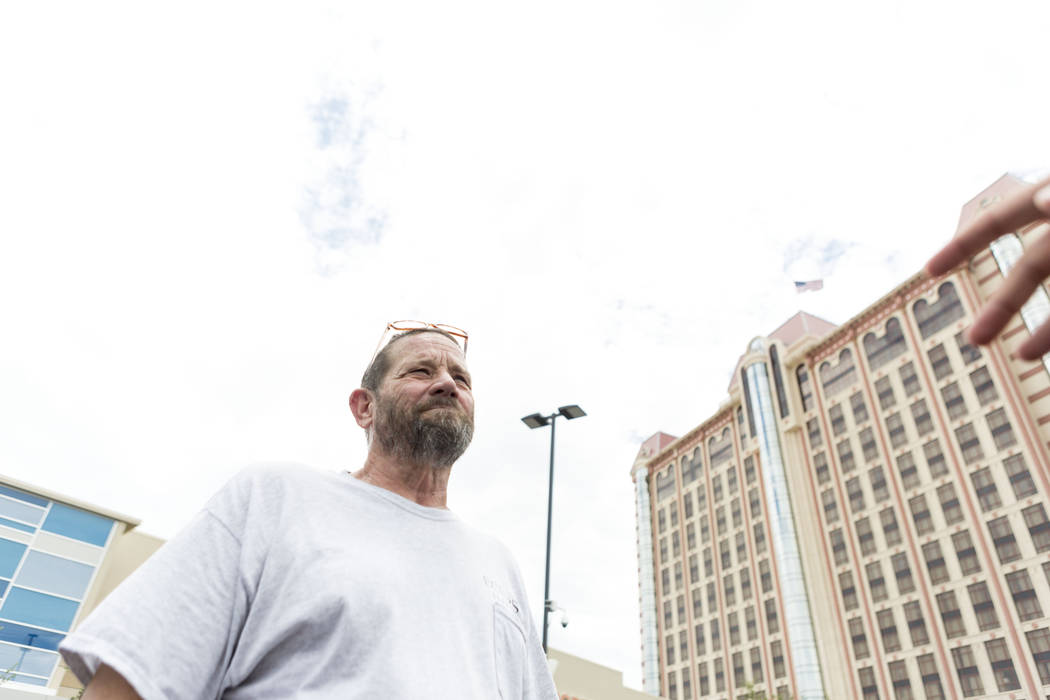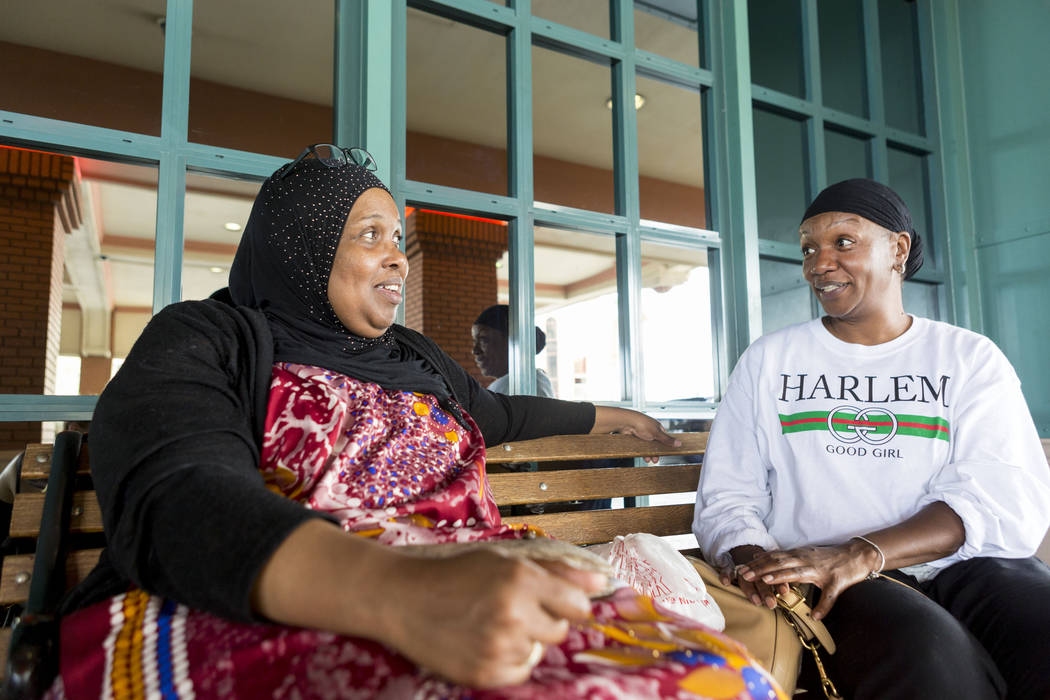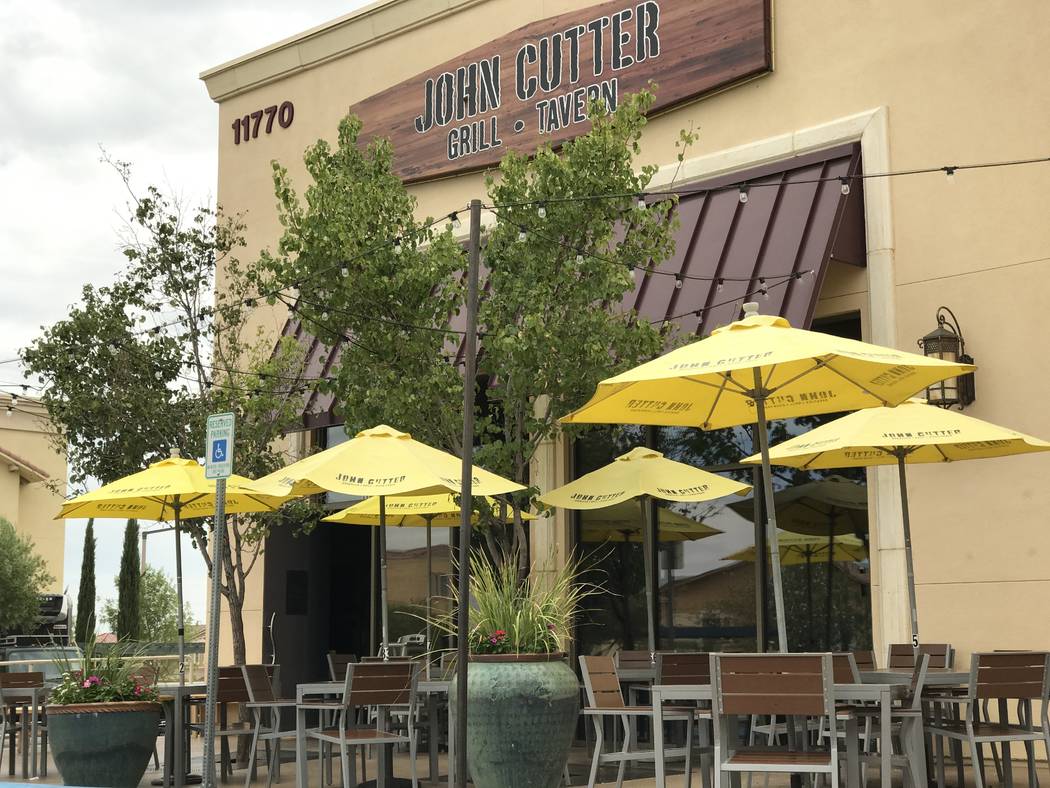 A bettor's cigarette smoke swirled in the Palace Station sportsbook as Allen Cardonick focused on a television screen.
Others were paying attention to baseball games or the betting lines that scrolled by on a ticker below the TV screens. Cardonick was glued to the O.J. Simpson parole hearing silently playing on ESPN.
"This is the biggest joke of my life, to see him get this much time," Cardonick said as slot machine jingles rang out in the distance.
Simpson was sent to prison in December 2008 after receiving a nine- to 33-year sentence for his role in a 2007 robbery of two sports memorabilia collectors in a hotel room at Palace Station.
The 4 members of the state Board of Parole granted #OJSimpson parole today — Do you agree with the decision? → https://t.co/LtvdUI426z

— Las Vegas RJ (@reviewjournal) July 20, 2017
Most of the 15 or so TVs that hung above the table games in the casino played the parole hearing. Many people didn't seem to stop and notice.
But two rows behind Cardonick in the sportsbook, a large man slumping in a leather chair barked into his cellphone: "What's the over/under O.J.'s going to be paroled?"
The Nevada Parole Board decided unanimously Thursday to grant Simpson his freedom. He can leave Lovelock Correctional Facility as early as Oct. 1.
Watering hole redux
During his trial nine years ago, Simpson and "his crew" hung out at John Cutter, a video-poker tavern and grill on West Charleston Boulevard, where Simpson ate some of his last meals before going to prison, owner Adam Corrigan said.
He said Simpson faces an uphill battle with life after jail.
"I would assume he's going to struggle," Corrigan said. "It seems like he has a temperament of trouble."
Nevertheless, he won't be turned away at John Cutter if he returns after his release.
"If he wants to come and sit down as a guest, we'll treat him as a guest," Corrigan said. "I certainly don't look at him as a celebrity — not in my eyes. He's an ex-con."
During his past outings at the tavern, Simpson "was always polite, never out of line, and he never got drunk," Corrigan said.
Barbershop talk
In west Las Vegas, at Masterpiece Barbershop on Lake Mead Boulevard, Darnell Jernigan mused at the parole hearing hubbub.
"This is a modern-day hanging, what you're watching," Jernigan said. "We're seeing another person here persecuted."
He said Simpson went to jail for protecting his own property.
"The process is unfair because it's unfair to black people in the first place. It's bias off the top," Jernigan said.
Granted parole
At Palace Station, when news broke that Simpson would be granted parole, there was no grand display of support or opposition. Life kept moving as usual.
Sheawanna Anderson said she isn't convinced Simpson didn't kill his ex-wife, Nicole Brown Simpson, and her friend Ronald Goldman. The parole board said Simpson's 1995 acquittal in that murder trial did not factor into its decision.
"I think he's guilty as sin and he should still be in there," Anderson said. "I just don't think he should be out."
John Steiner had nothing but apathy for the case. He said he changes the channel if he sees Simpson on TV.
"It's a waste of time," Steiner said. "That's it."
Steve Cotton was typing a comment about Simpson on his phone as he walked into the casino. He said he didn't expect the parole board to be fair.
"I'm proud of Nevada for doing that," he said.
Contact Blake Apgar at bapgar@reviewjournal.com or 702-387-5298. Follow @blakeapgar on Twitter. Contact Keith Rogers at krogers@reviewjournal.com or 702-383-0308. Follow @KeithRogers2 on Twitter.
RELATED
OJ Simpson's Nevada court dates — PHOTOS
OJ Simpson goes before Nevada parole board Thursday
OJ Simpson's fall from sports hero, star — PHOTOS
OJ Simpson parole hearing will bring media circus to Nevada
Sports memorabilia dealers expect O.J. Simpson spike