Olympic hopeful, with Las Vegas Valley roots, boosts swim team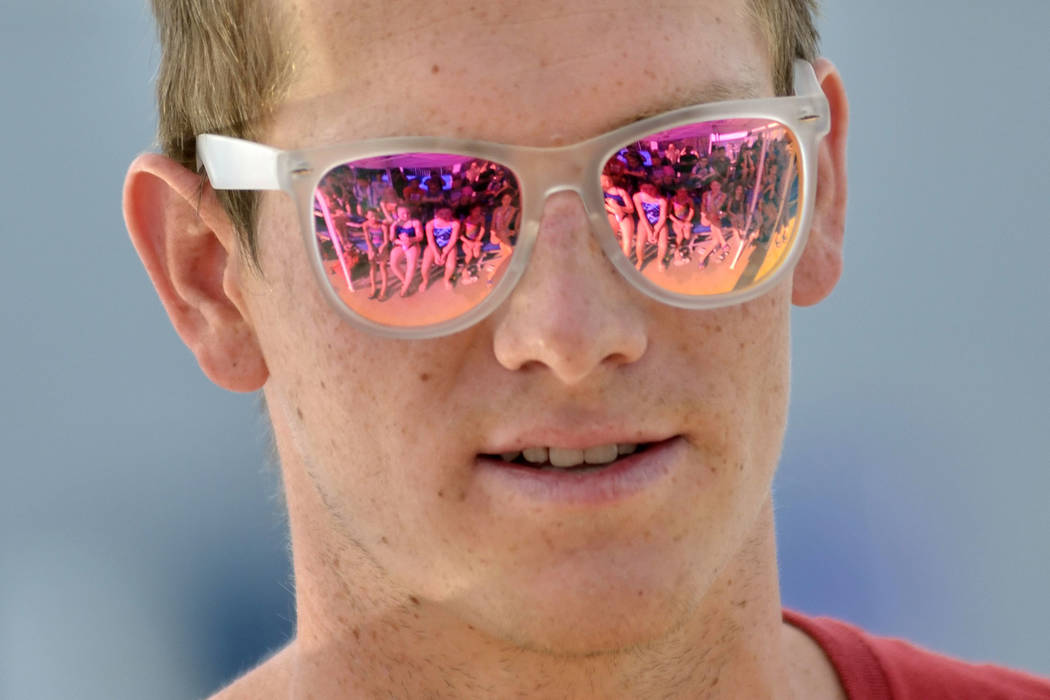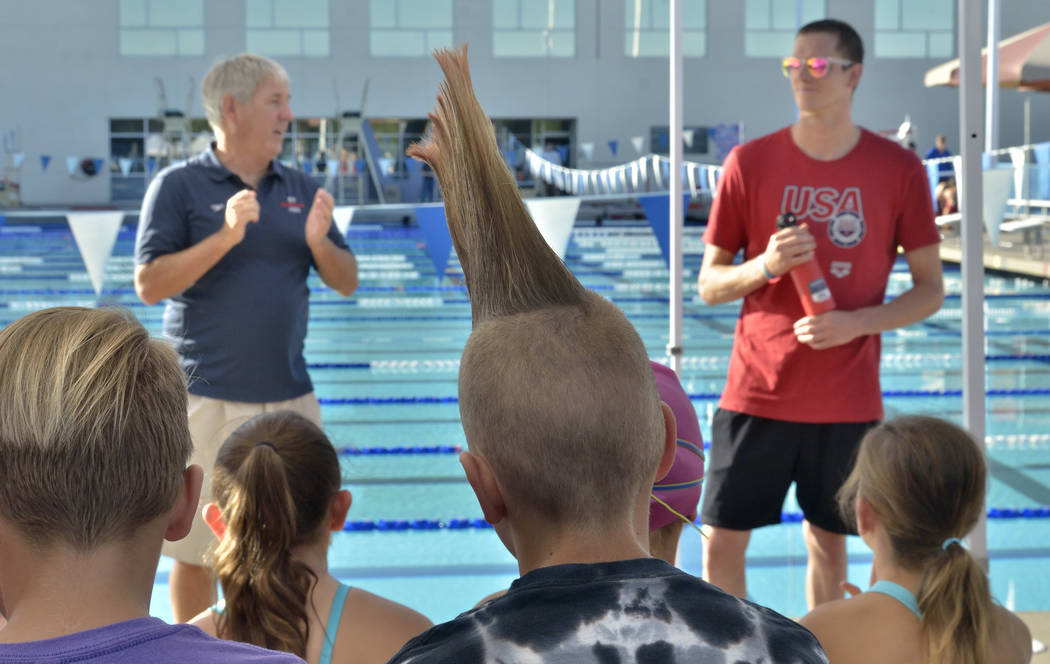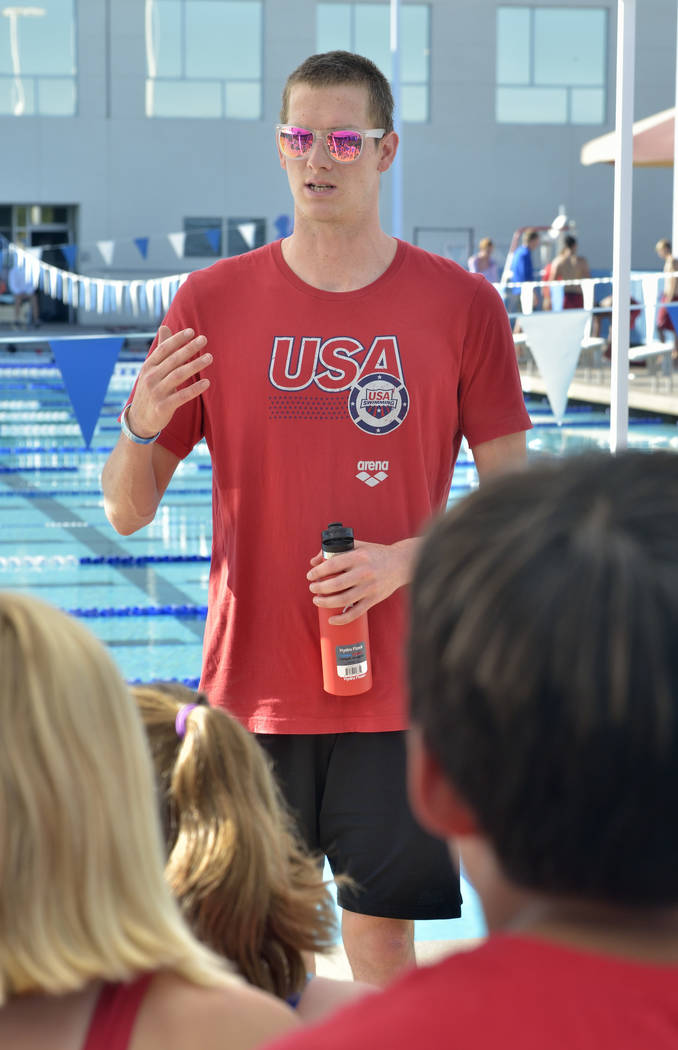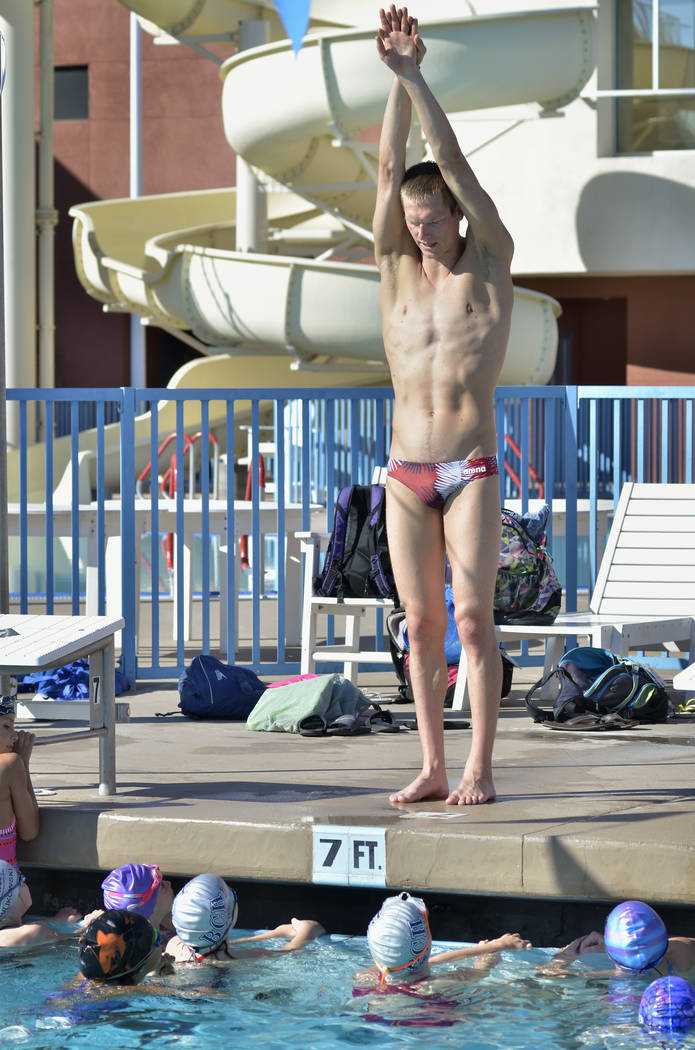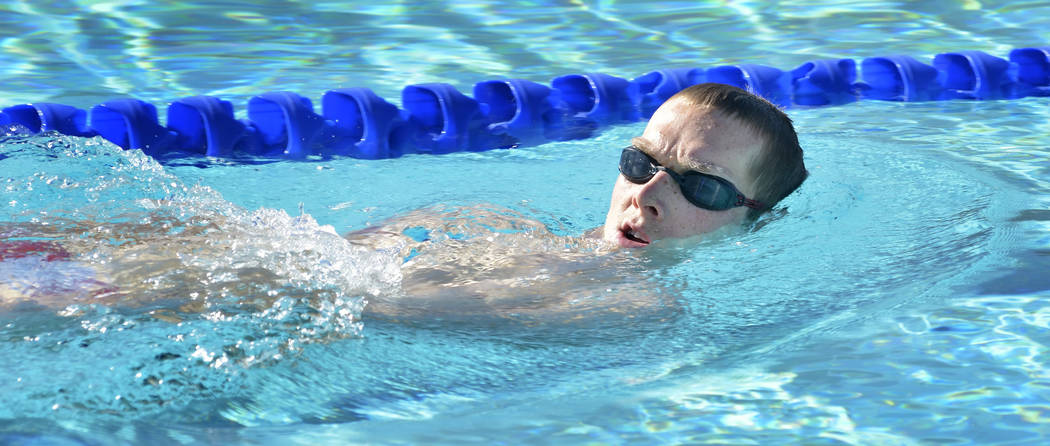 Jenny Freshour is excited but focused as she runs her fingers across the national championship gold medal.
It belongs to Olympic swimming prospect Zane Grothe, who smiles from across the table at the 11-year-old member of the Boulder City-Henderson Heatwave swim team, his former team. Jenny's fingers linger over the medal for a few more seconds before she notices a black swim cap sporting the American flag and Grothe's name.
"Holy moly," she said, taking a big breath in. "He has his own swim cap."
It's early Saturday. The sun has been out for only a few hours, but it's already warm — even next to the cool, blue water at the Henderson multigenerational competition pool, 250 S. Green Valley Parkway.
Grothe, 26, now lives and trains full-time in Bloomington, Indiana, but returned Saturday to his stomping grounds to host two swim clinics alongside his mentor and former coach, 56-year-old Mike Polk. Grothe trained in that same pool from age 5 to 18 before leaving for Alabama's Auburn University on a swimming scholarship, he said.
"You guys are impressing me," Grothe yells as 33 kids, all under 12, swim freestyle across the 7-foot-deep competition pool.
In the water, Grothe helped the kids with their technique and form. Out of the water, he spoke about the importance of mental health, and opened up about his failures and how he moved past them.
"Talk to your coaches," he said. "Be vulnerable."
Jenny sat still while listening to Grothe, but her hand shot up like a dart when he opened the floor to questions.
Sitting up a little, she asked, "How fast do you have to be to go to the Olympics?"
Jenny's father, William Freshour, laughed. He later told the Las Vegas Review-Journal that Jenny was just 7 when she decided that she would one day be an Olympic swimmer, after watching Michael Phelps compete on the television. Freshour and his wife enrolled their daughter in swim lessons almost immediately, and by age 9 she had made it onto the BCH team, he said.
"Seeing him here, I think it showed her that she can achieve her goals if she works hard at it," Freshour added.
On Saturday, Grothe, who has made it three times to the U.S. Olympic Team Trials and holds the national records for the 500 and 1650 freestyle, did not appear to take life too seriously despite his strict full-time training regimen.
"I love coaching kids who end up being fast, but I feel much better about kids who end up passing on what they've learned," Polk said. "It was really, really great to see him coaching and having fun doing it."
As of Saturday, Grothe was ranked second in the 800 and sixth in both the 400 and 1500 in the world. He would be the first member of the BCH swim team to go to the Olympics, should he make the 2020 team.
"A lot of what he talked about today was trying to be a better version of himself. And he's doing everything it takes to do that," Polk said. "There's going to have to be some amazing things out of the other people to beat him."
Contact Rio Lacanlale at rlacanlale@reviewjournal.com or 702-383-0381. Follow @riolacanlale on Twitter.
Zane Grothe's current U.S. record times
— 500 Free: 4:07.25
— 1650 Free: 14:18.25
World rankings in 2018
— 2nd in the 800 Free: 7:44.57
— 6th in the 400 Free: 3:44.43
— 6th in the 1500 Free: 14:48.40
(USA Swimming)