Palo Verde remembers teacher Barbara Edwards killed in 9/11 attacks
September 9, 2016 - 4:26 pm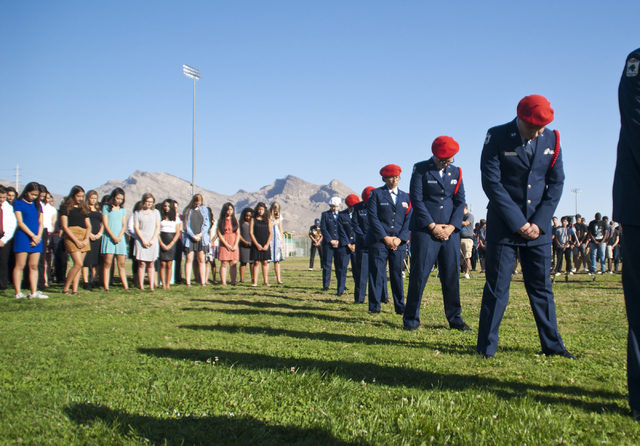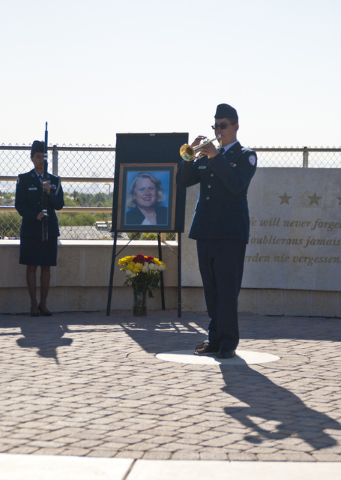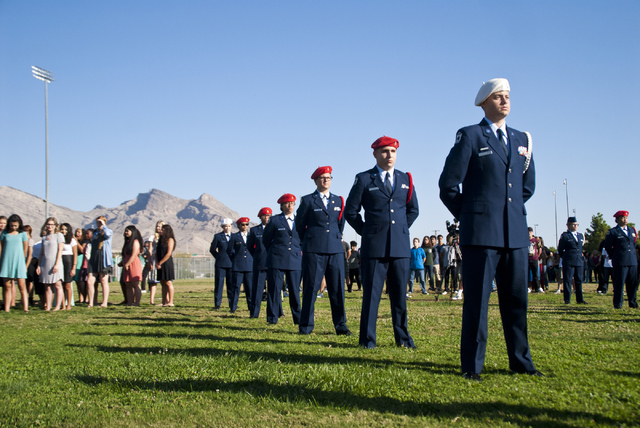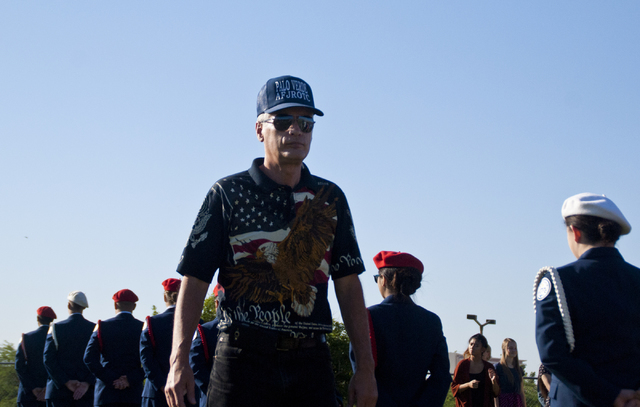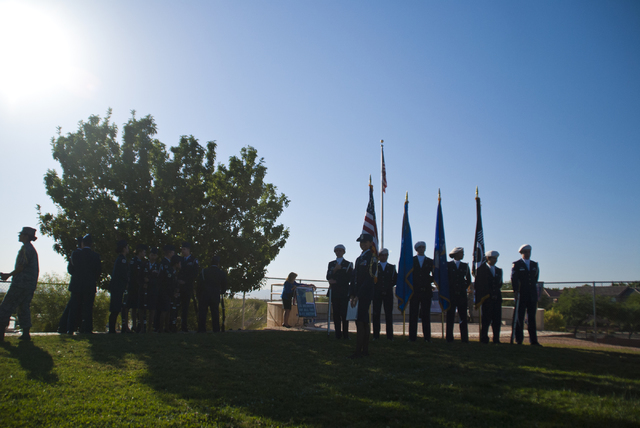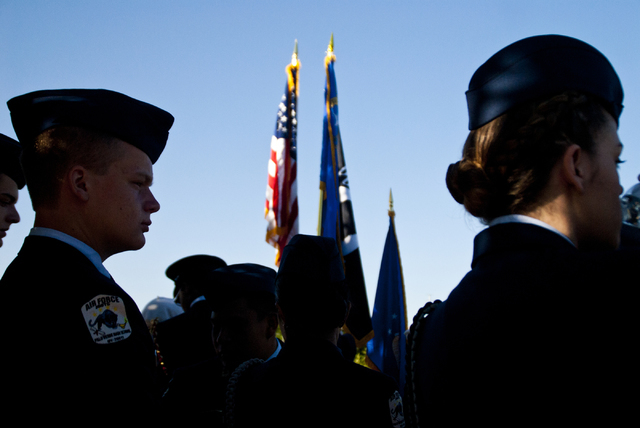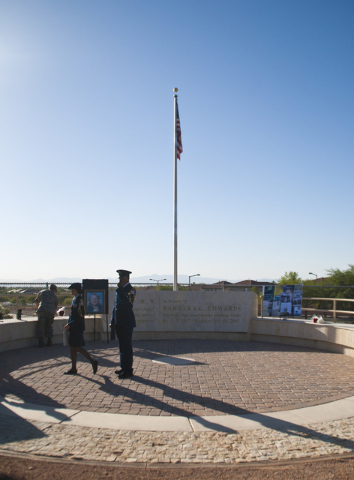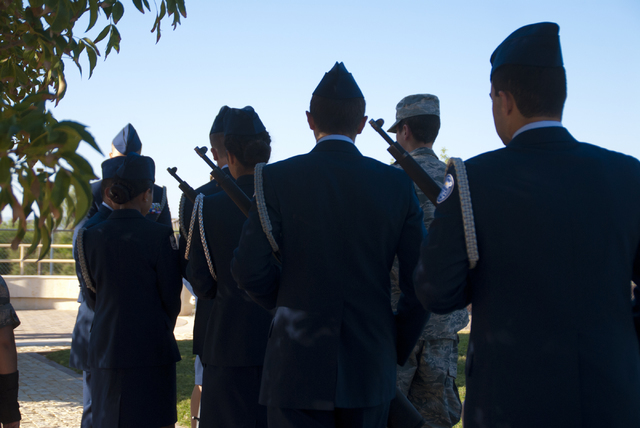 Palo Verde High School students and staff joined together Friday morning to honor teacher Barbara Edwards, who was one of the thousands of Americans who died nearly 15 years ago in the Sept. 11 terror attacks.
The high school's Air Force ROTC held what has become an annual flag re-dedication ceremony on the school's soccer field in remembrance of Edwards, who was a passenger on American Airlines Flight 77 when it was commandeered in midair and crashed into the Pentagon, killing all 64 people on board, including the five hijackers and six crew, as well as 125 people in the building.
A crowd of about 200 students watched in silence as the ROTC students marched and saluted the flag as the school choir sang the national anthem.
"September 11 changed the way we operate as a world," Gordon Doughty, a retired airman and the high school's senior aerospace science instructor said of the ceremony. "Some of these kids weren't even born yet. They need to remember this day and what happened."
The ROTC students tend and maintain the memorial, he said.
Gail Fahy, a retired foreign language teacher and good friend of Edwards, was presented with a flag that has been hanging in the field since early April.
"You don't ever get over these things," Fahy said.
Fahy said Edwards, who taught French and German and "helped build the language department" at the Las Vegas high school, was a big soccer fan. "She would stand and watch the games in the corner of the field," she recalled.
She said Edwards was revered as a great teacher and asset to the school until her life was cut short.
"She was one of the most wonderful people you'd ever meet," Fahy said.
Edwards, a 58-year-old mother of three, had an arm in a cast from a vehicle accident and was on medical leave during the first weeks of school in September 2001. She was visiting family friends back East while recovering from her injuries before boarding the ill-fated flight from Washington, D.C., to Los Angeles.
Edwards was one of at least two Clark County residents that died in the crash.Also killed inside the Pentagon was Lt. Col. Karen J. Wagner, a 1984 graduate of the ROTC program at the University of Nevada, Las Vegas.
Contact Raven Jackson at rjackson@reviewjournal.com or 702-383-0283. Follow @ravenmjackson on Twitter.
RELATED
Ceremony honors Las Vegas teacher killed on 9/11 — PHOTOS
Teacher killed in terrorist attack remembered at Palo Verde