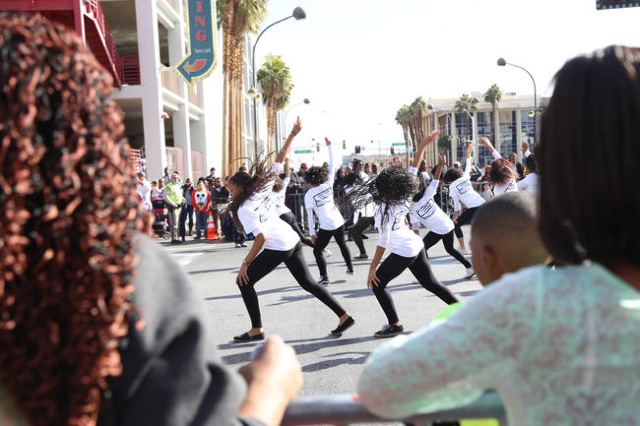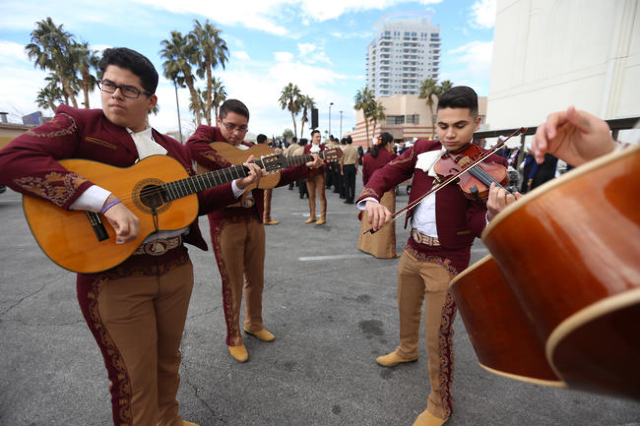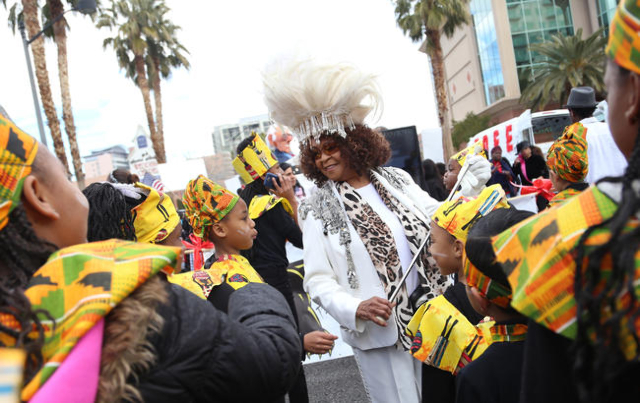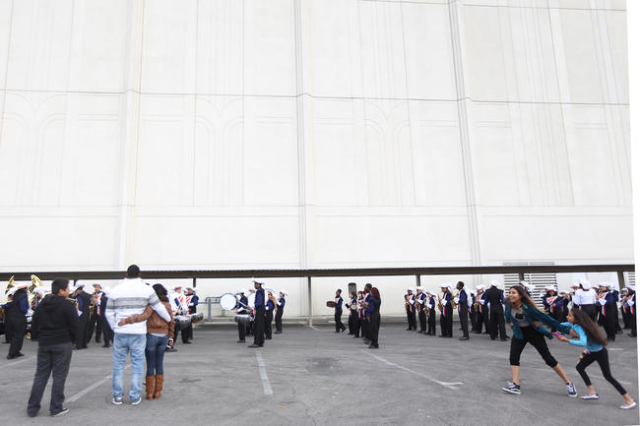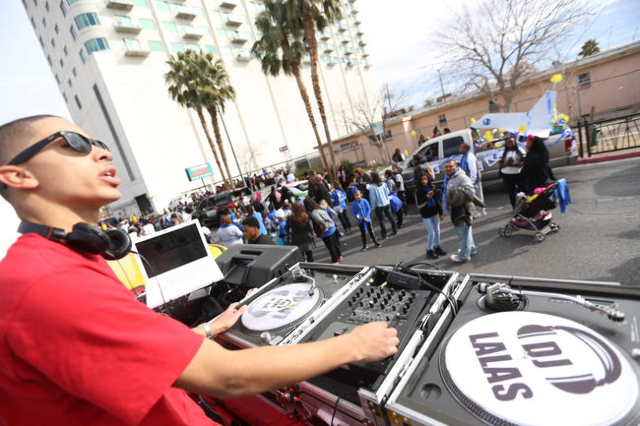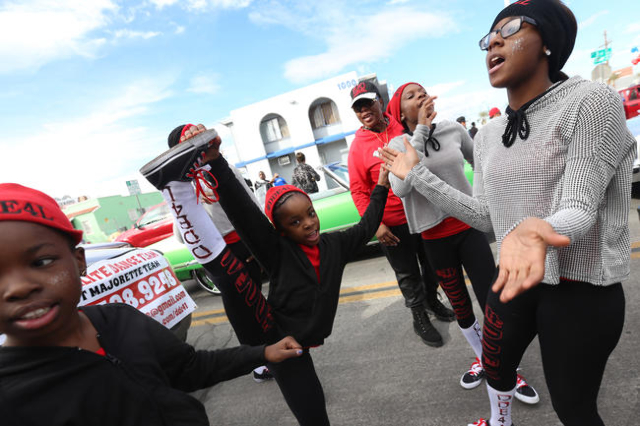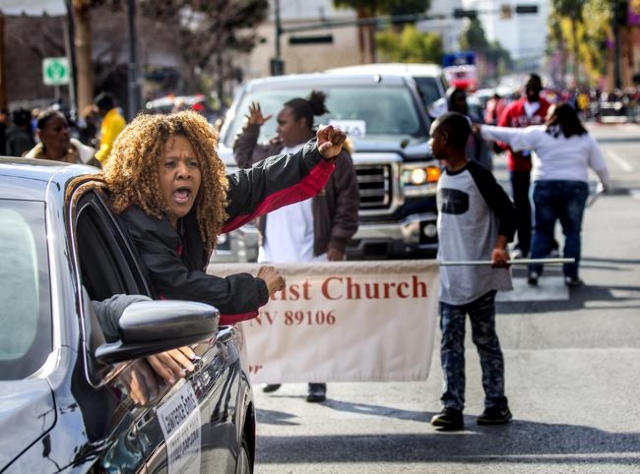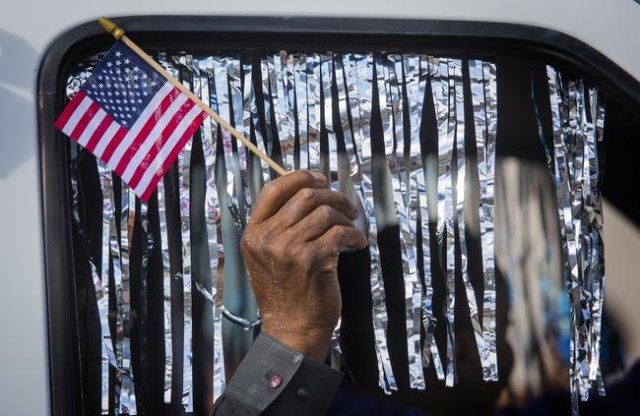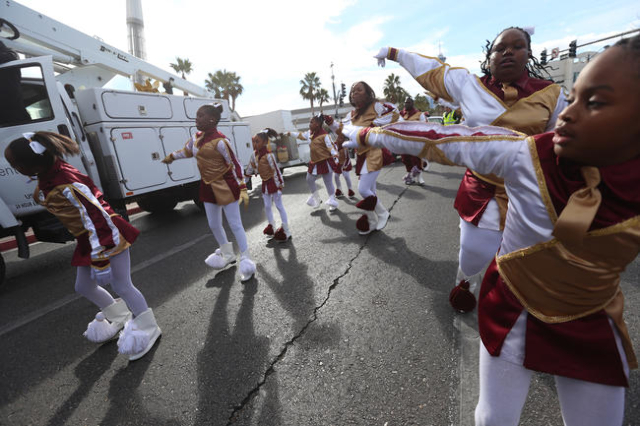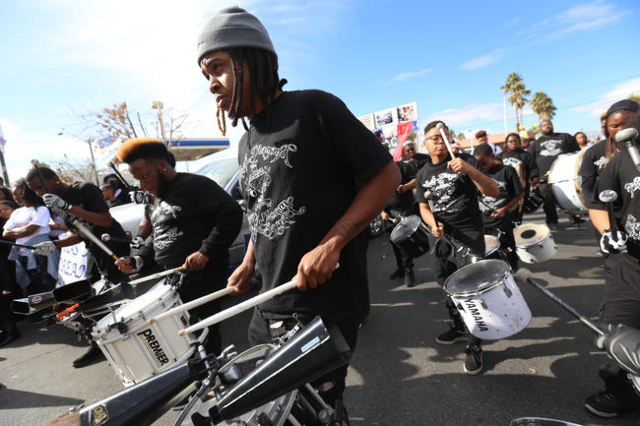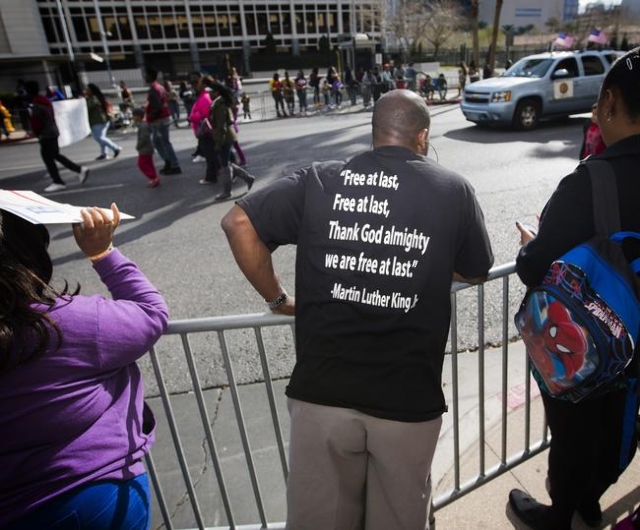 The sound of drums, horns, and laughter filled downtown Las Vegas during the 34th annual parade celebrating the life and legacy of Martin Luther King Jr. on Monday.
Youth marching bands and dancers from local high schools and middle schools entertained thousands of spectators.
The civil rights leader, whose actual birthday was Friday, would have been 87.
Parade founder Wendell P. Williams said he wanted people to not only enjoy the festivities, but be moved to act.
"This is really a day on, not a day off," Williams said.
He said he hoped people would come to the parade and display unity, despite the existence of violence and turmoil in the world.
"What better time to observe the blueprint of Martin Luther King for peace and love," Williams said.
Tanya Howard, 42, smiled and waved as Las Vegas City Councilman Ricki Barlow rode atop a fire engine, past a sea of attendees.
Howard, whose young daughter was on a float with her cheerleading squad from Scott Elementary School, said her daughter understands the significance behind the holiday.
"I tell her we must keep on, we must continue what he started," Howard said.
Charlie Penney, 67, who brings his elementary-age grandson Trevell to the parade every year, said the crowd appeared to be more diverse this year.
Penney said his favorite part about the parade was watching the young people marching by.
"Kids are going to remember this," Penney said.
Saul Adams, 69, and his cousin Michael Pemry, 74, both U.S. military veterans, said they also enjoyed the energy of young people in the parade.
"I think one day they'll do something with it," Pemry said of the youths' energy and capacity to spur change.
Courtney Jones, 17, stood with about 70 fellow students from high schools across the valley.
Jones is president of Las Vegas Academy's chapter of "Batteries Included," a youth leadership and college readiness program sponsored by Las Vegas.
Jones stressed the importance of knowing the history behind King's sacrifices and those of other civil rights leaders.
"Educating the youth is really important," Jones said.
Williams, who has organized the parade for more than 30 years, said he's still amazed by its popularity across generations.
"I talk to people who were in the parade as children and now their children are in it," Williams said.
Contact Alexander S. Corey at acorey@reviewjournal.com or 702-383-0270. Find him on Twitter: @acoreynews