Police can be unbiased investigating judge's death, Henderson officials say
March 19, 2016 - 10:47 am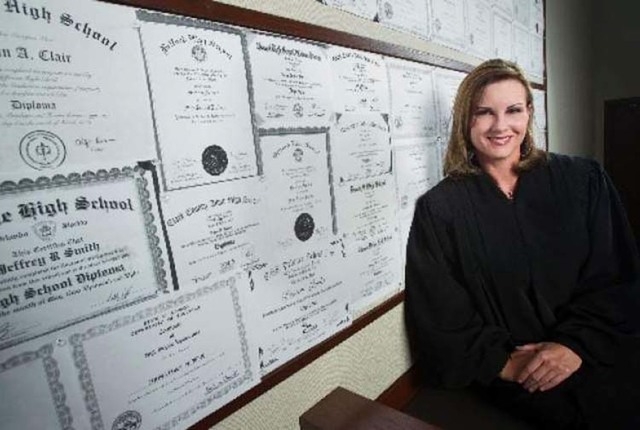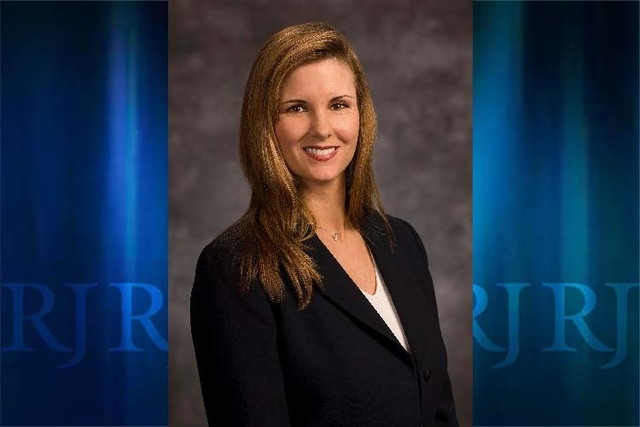 Henderson city officials say their police department can be objective in the investigation of the unexpected death of a Municipal Court judge whose body was found in her home on March 13.
Officers had gone to the Henderson home of Judge Diana Hampton near the south edge of the Las Vegas Valley about 12:30 p.m. after a request for a welfare check, police said. The department hasn't said who made that call.
Described by friends as a fitness buff who always kept herself in top shape, the 50-year-old judge was found in the bathroom of her Inspirada townhouse. There was no apparent cause of death and foul play is not suspected, the Clark County coroner's office said.
Hampton had deep roots in Henderson city government and was once married to a city police officer, but the Henderson Police Department is the lead agency investigating the circumstances around her death.
City Manager Bob Murnane said Thursday that he doesn't see a conflict of interest for his police department or a need to ask another agency to handle the investigation.
"I do not have any problem with the Henderson Police Department doing the initial investigation," Murnane said. "I think we have the same ability as any other agency."
Hampton started as a deputy city attorney for Henderson in 2002 prosecuting misdemeanor drunken driving and domestic battery cases. Just three years later, she successfully ran for the newly formed third municipal judge position, which she held until her death. She was married for more than a decade to a Henderson police officer, Lt. Scott Hampton, and they had two children together, but the marriage ended in divorce in early 2014. He subsequently married another Henderson officer; she remained single.
One of Hampton's former colleagues, current Henderson assistant city attorney George Ward, told the Review-Journal he saw the judge late on the Thursday evening before her death as they were leaving at the end of the Henderson city workweek. Ward, who started working for the city on the same day as Hampton back in 2002, said the two exchanged brief pleasantries, and the judge seemed her normal and affable self.
So when news of her death broke Monday, Henderson's City Hall was in a state of pure shock, Ward said.
While authorities say they do not suspect a crime, Hampton's death leaves many questions unanswered.
Henderson Police Chief Patrick Moers was out of town late last week and did not return phone calls or emails seeking comment.
A police spokeswoman said the department is awaiting a ruling by an outside agency, the Clark County coroner's office, on Hampton's cause and manner of death.
Clark County Coroner John Fudenberg said Friday that his office is still doing its work, but agrees with Henderson police that there are no outward signs of criminal activity.
"At this point in the investigation, there's no reason to think that foul play was involved," Fudenberg said.
Fudenberg said his office is waiting on several factors, including a toxicology report, before making a determination on Hampton's death. He said it typically takes six to eight weeks from the time of death get all of the information analyzed.
A local criminal justice expert said he sees nothing unusual in the way Henderson and the county coroner are handling the case.
While police departments occasionally request help of a neighboring law enforcement agency, University of Nevada, Las Vegas criminal justice professor Bill Sousa said that tends to happen only when an agency lacks the resources to properly investigate.
"In Henderson's case, it's a large agency with a lot of experienced investigators. It just makes sense that they lead the investigation," Sousa said Friday.
The Henderson Police Department, with 391 sworn officers, is Nevada's second largest municipal force, trailing only the Las Vegas Metropolitan Police.
Having a third agency investigate the death of any person who has personal or work connections to the city or police, Sousa said, "would create a fairly chaotic scenario."
"A lot of people have a lot of connections within a particular jurisdiction," he said.
He added that the only department larger than Henderson's police force — Las Vegas police — "have their own problems to worry about," and asking them to investigate those deaths would be cumbersome.
Contact reporter Colton Lochhead at clochhead@reviewjournal.com or 702-383-4638. Follow @ColtonLochhead on Twitter.