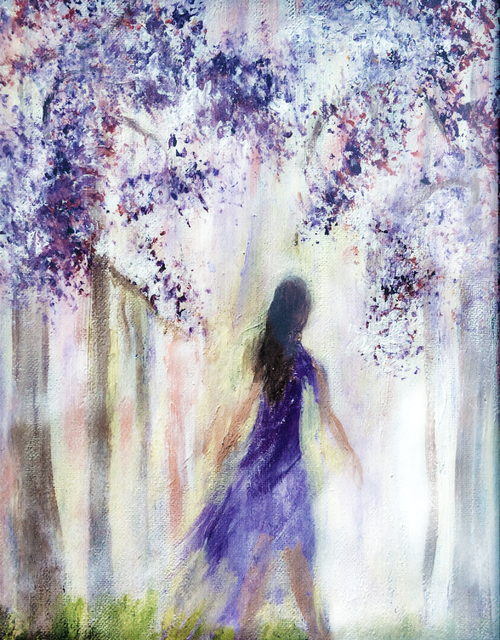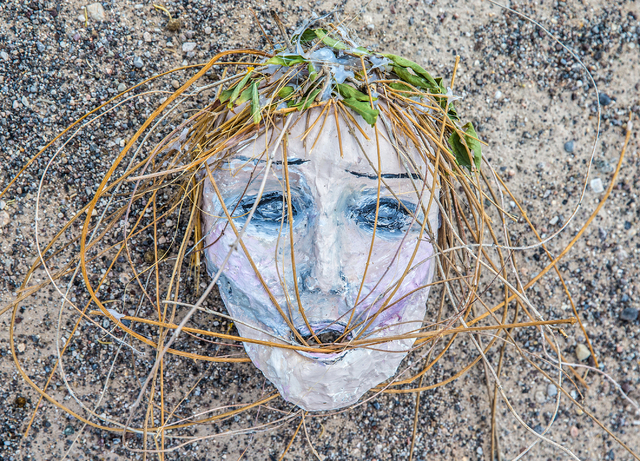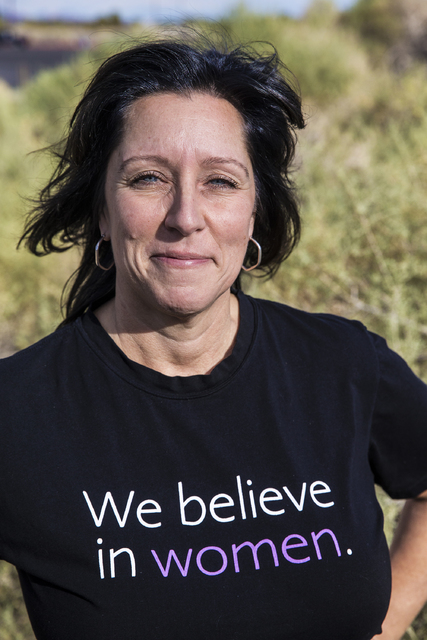 Las Vegas is no stranger to the motto "sex sells."
The city offers a 24-hour supply of erotic pleasure. But what may seem like a blissful pursuit to some can become a lifetime of agony for others trapped as workers in the sex industry.
The nonprofit Refuge for Women Las Vegas offers a lifeline to women who entered the sex business with illusions of glamour, only to find themselves living a nightmare.
"When people think about this line of work, they think of Las Vegas showgirls or the Hollywood version of the movie 'Pretty Woman,'" said the Rev. Ked Frank, the nonprofit's founder. "But the truth is that it's much more dehumanizing than that."
A year ago, Refuge for Women opened to offer local women looking to escape the sex industry a haven and a chance to focus on their physical, mental and emotional health and master skills for building a stable and productive life.
The refuge is a four-bedroom home inside a gated community established to create a safe, distraction-free, family atmosphere for residents. Volunteers and staff care for up to six women, each of whom gets her own twin bed and three meals daily.
"This is a city that tends to glorify the lifestyle of prostitution," said Centa Terry, program director for the Las Vegas chapter. "Many people don't realize that many girls who end up in the sex industry are actually forced into it. They're abused and they're threatened with their lives and the lives of their family to stay."
A CHANCE TO MOVE ON
The nonprofit is connected with human trafficking and rescue agencies across the nation. Referrals come primarily through rescues and other agencies, and women can apply to the program online.
Most private funding comes through fundraisers and a few grants, said Karen Diers, city director for the nonprofit.
Before joining the program, participants must commit to stay seven months and go through detoxification. Random drug checks are performed throughout their time at the refuge.
The free, three-phase program can last nine months to a year, Terry said.
The first phase focuses on providing comfort and safety through work with each woman to help heal past trauma and rebuild her self-worth. During the second phase, women learn skills for entering the workplace confidently.
In phase three, residents enter an employment program for two months and can receive three months of additional residential care. Staff members work with partner organizations and businesses to help find them gainful employment that can meet their needs and those of their families.
Although the program heavily promotes Christian faith and encourages participants to read the Bible regularly, Terry said being religious isn't required.
Two women are in the Las Vegas program now; one is set to graduate in December.
Frank said more than 90 percent of the women are survivors of childhood sexual abuse and about 75 percent are rape survivors. The organization has graduated 115 women from the program since it began in Kentucky in 2009.
Ninety-four percent of those who graduate successfully leave the sex industry, he said.
That doesn't mean adapting is easy.
"There's two reasons why girls leave or quit the program," Terry said. "One reason is that in recovery you have to face your pain in order to heal. The program is designed to take these girls to the core of their pain, and many of them don't want to deal with it. The other reason is because many of these girls are used to being treated poorly — it's all they know. Being loved can be overwhelming for them."
RELEARNING LIFE
From a young age, Deanna Lindquist, a graduate of the Kentucky program, said she learned to glorify women in the sex industry.
When she was 7, she said, her mother started showing her porn and would "pull pranks" to have her watch her in the act. Although sex was confusing and terrifying for her as a young girl, there was something intriguing about it.
"I remember thinking at a young age that I wanted to be a lawyer, but first I wanted to be a porn star because I thought it would feel good since girls in the industry looked like they're having so much fun," said Lindquist, 33, who preferred to use her maiden name when speaking to a reporter. "I grew up thinking that being a woman was all about showing off your body."
That thinking led her to go from working at Hooters to stripping and eventually to prostitution.
After leading a life full of addiction and terror, she found Refuge for Women, which taught her "how to relearn life, not just avoid it."
"I am now 10 years sober, six years out of the sex industry and married to a wonderful man and about to graduate with a master's in theology," Lindquist said. "I have freedom in my life today. Vulnerability is valuable for those we hope to help, and vulnerability takes a bit of time and trust."
Refuge for Women has an additional location in Chicago, with plans to open one in Texas in December and one in Atlanta next year. Women nationwide can join Refuge for Women Las Vegas' residential program. Online applications are being accepted.
"This is a chance to start all over again and give life a new purpose," Frank said. "It's worth every success story where a woman is able to pursue her dreams and purpose and live a life where she can go to bed at night with a sense of peace and security."
For more information, visit www.refugeforwomen.org.
Contact Sandy Lopez at slopez@reviewjournal.com or 702-383-4686. Follow @JournalismSandy on Twitter.