Residents get virtual reality sneak peek of Project Neon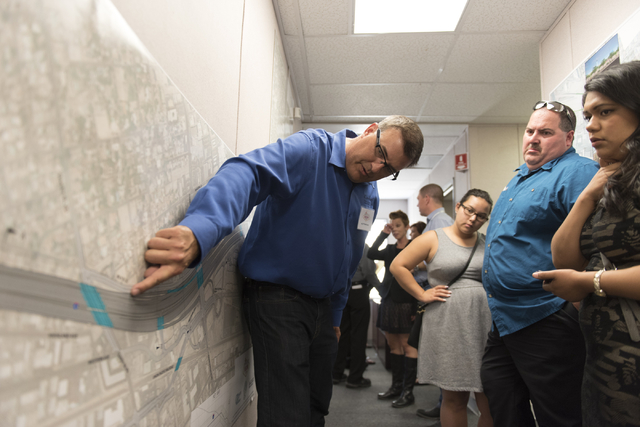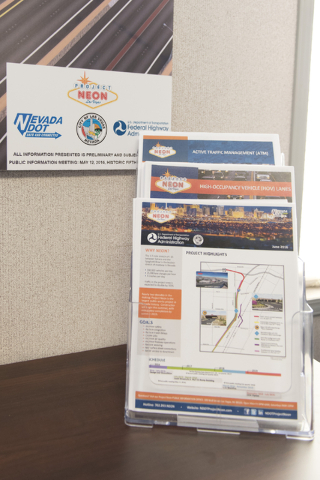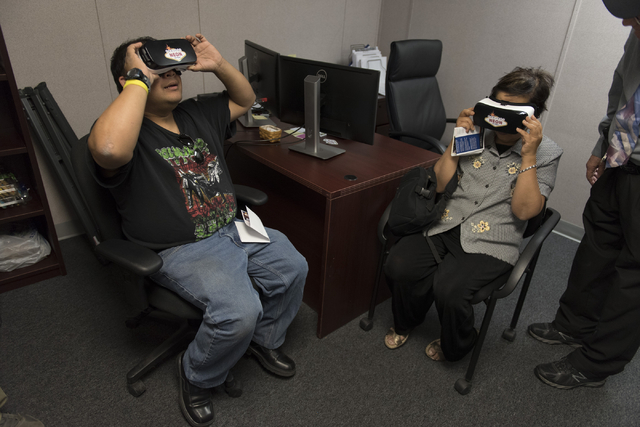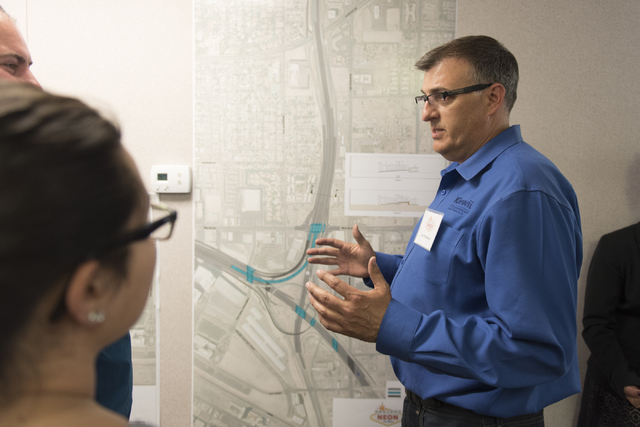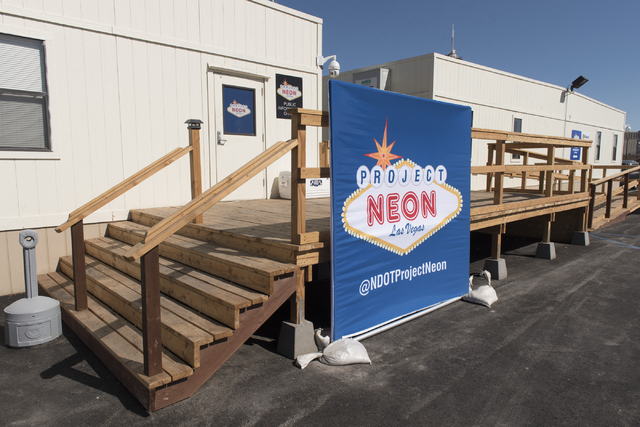 Daniel Mena slipped on a pair of goggles Wednesday afternoon and flew past gleaming new overpasses and free-flowing traffic lanes promised as part of the $1 billion Project Neon.
The virtual reality tour allowed Mena to take a closer look at the largest public works highway project in Nevada's history.
"The simulator gives the impression that maybe it will work, but at the end of the day we'll see if they designed it right," Mena, a construction manager for a separate project in Henderson, said during an open house held adjacent to the Project Neon construction site.
About 70 people passed through the event to learn more about the Nevada Department of Transportation's project, which will redesign and add traffic lanes to the Spaghetti Bowl — the state's busiest highway interchange.
Vicki Paulbick of Las Vegas said she didn't mind three years of anticipated traffic jams leading up to the final project, set for completion in July 2019.
"The state's been talking about this for 20 years, so I don't mind the traffic and I can wait a little longer," Paulbick said. "They're a little overdue, but better late than never."
A groundbreaking event was held in April, followed by some pre-construction work to get the project rolling. Commuters will see changes within the next month, when the site will start bustling with noticeable construction activity, said DOT spokesman Tony Illia.
Traffic will be especially snarled for eight months beginning in March 2018, when construction crews are expected to build an 81-foot-tall flyover carpool lane spanning 2,606 feet will connect Interstate 15 and U.S. Highway 95, Illia said.
"I already try to avoid the Spaghetti Bowl and take side streets, but it looks good," Jim Manes, a Realtor in Las Vegas said. "There's a big influx of people coming in all the time, but I don't know if we're ever going to keep up with the traffic demands."
Contact Art Marroquin at amarroquin@reviewjournal.com or 702-383-0336. Find @AMarroquin_LV on Twitter.