Residents of Las Vegas apartment complex ravaged by fire express concerns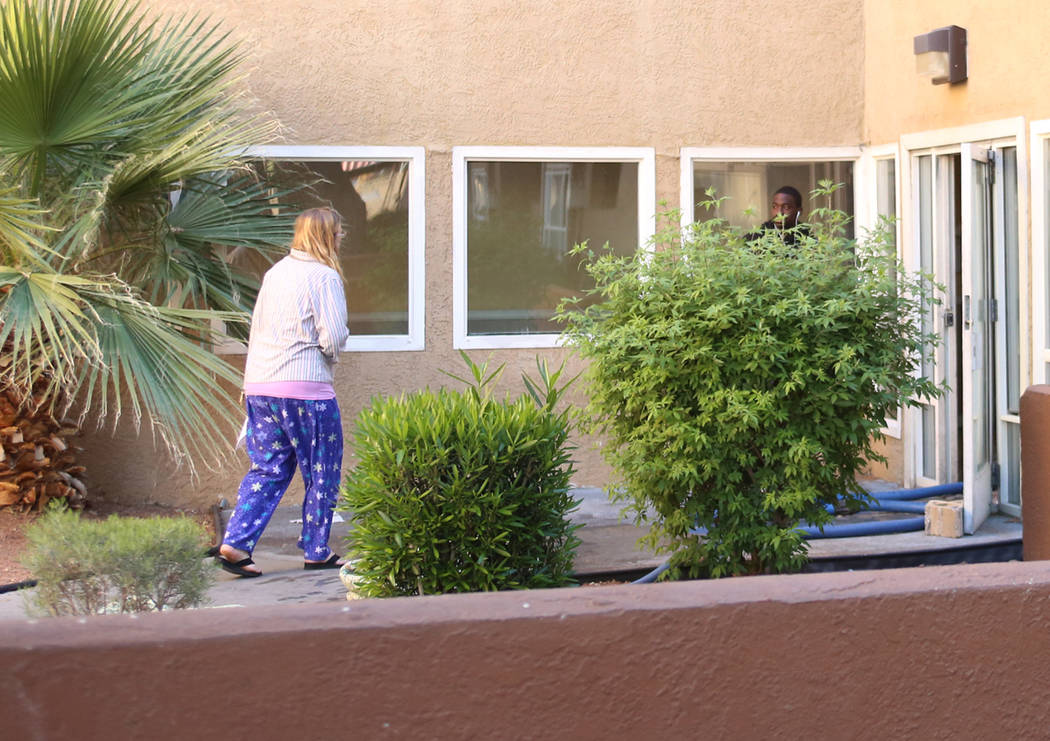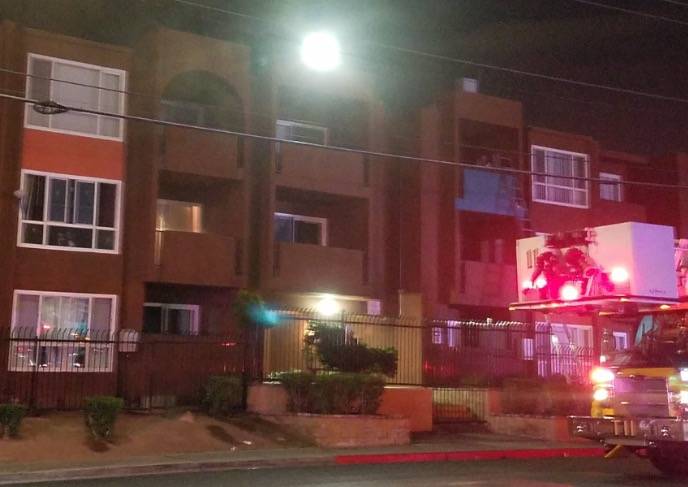 Residents displaced by a central Las Vegas apartment fire that affected about 80 people Wednesday are still feeling the heat.
Several residents spoke with the Las Vegas Review-Journal on Thursday to express concerns about fire safety and the way the apartment company is handling the incident.
"It's so frustrating," said Jackie Khuraibet, a a woman whose apartment was damaged.
The Clark County Fire Department responded about 12:45 a.m. Wednesday to the fire at the Villas at Desert Pointe Apartments, 995 Sierra Vista Drive. A blaze that appeared to have started on the first floor, burned through a common wall and spread upward to upper floors and attic space. The Fire Department said 45 apartments were affected.
On Thursday, those displaced by the blaze were trying to figure out where to go and how to get their belongings back. Some residents said they were barred from going into units to get their things, and others said the renters insurance the complex required them to purchase covers damage to the building but not their personal property.
Other residents alleged maintenance issues at the apartment made them feel less safe.
Resident Monique Gorham said gates around the complex are often broken, leaving only a single entrance/exit. And firefighters who responded Wednesday morning had to be guided because of missing building numbers and other issues.
"I had to walk the firefighters to the correct building," she said.
Deputy Fire Chief Jeff Buchanan could not corroborate any of the allegations but noted the fire is under investigation.
Calls to the Villas at Desert Pointe Apartments and the parent company, Westland Real Estate Group, went unanswered Thursday.
Residents also expressed worry for neighbors who were poor and displaced.
"Some of these people are going to end up homeless if they can't go home," Khuraibet said. "They can't make a deposit anywhere else."
Frank Rutkowski, a spokesman for the American Red Cross, said 17 people displaced by the fire had registered at a temporary shelter set up at the Cambridge Community Center. About five people spent the night there, he said, but he emphasized that anyone affected by the fire can go there for food or to meet with a caseworker.
"We have a network of resources around Southern Nevada that can help," he said.
Contact Wesley Juhl at wjuhl@reviewjournal.com and 702-383-0391. Follow @WesJuhl on Twitter.