RTC 'community engagement bus' has play area, computers
September 14, 2017 - 2:09 pm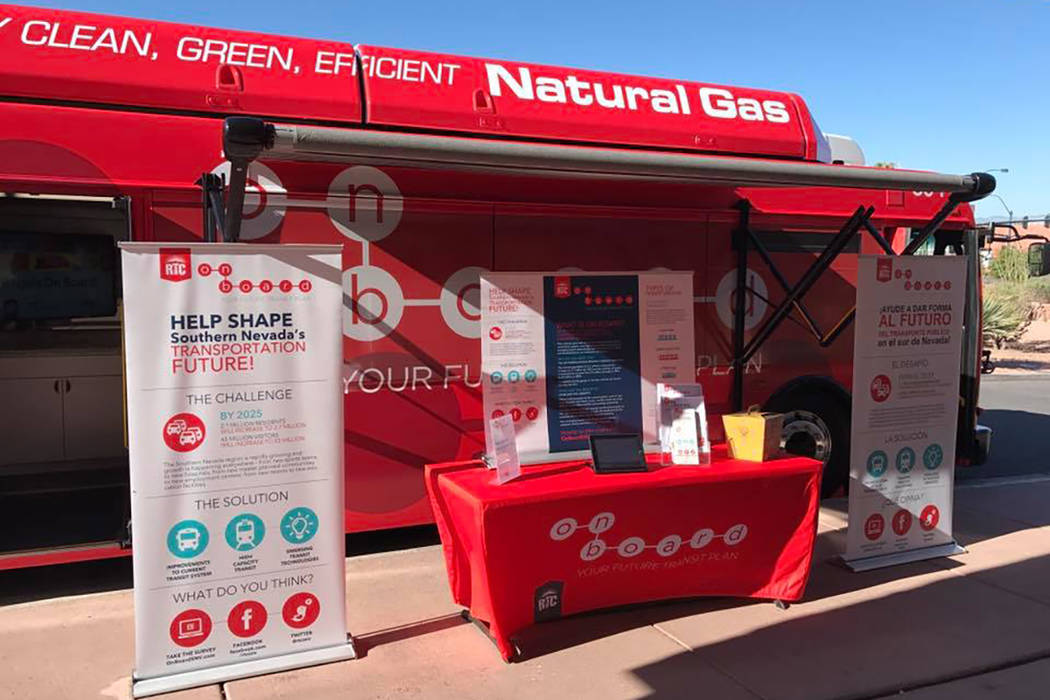 The Regional Transportation Commission of Southern Nevada on Thursday rolled out a retired bus that was retrofitted into a mobile conference room aimed at soliciting opinions about local transit options.
The red, 40-foot-long "community engagement bus" is equipped with a children's play area in the back and computer workstations near the front, allowing people to complete online surveys that will be included in the RTC's On Board study.
"The On Board study is going to be the most comprehensive, aggressive outreach study we have ever done," RTC General Manager Tina Quigley said.
"The goal is to touch as many people as we possibly can to get feedback on what routes they take, what future routes they might take and how the bus system could fit into their daily commutes," Quigley said. "We really want to learn and understand where we need to prioritize our transit investments over the next 20 years."
The bus will stop at local street fairs, festivals and other events over the next 18 months. The $72,000 bus upgrade was funded by the RTC and and MV Transportation, which operates some of the agency's buses.
Contact Art Marroquin at amarroquin@reviewjournal.com or 702-383-0336. Find @AMarroquin_LV on Twitter.