Second Las Vegas hospital severs ties with union
Updated March 13, 2017 - 4:54 pm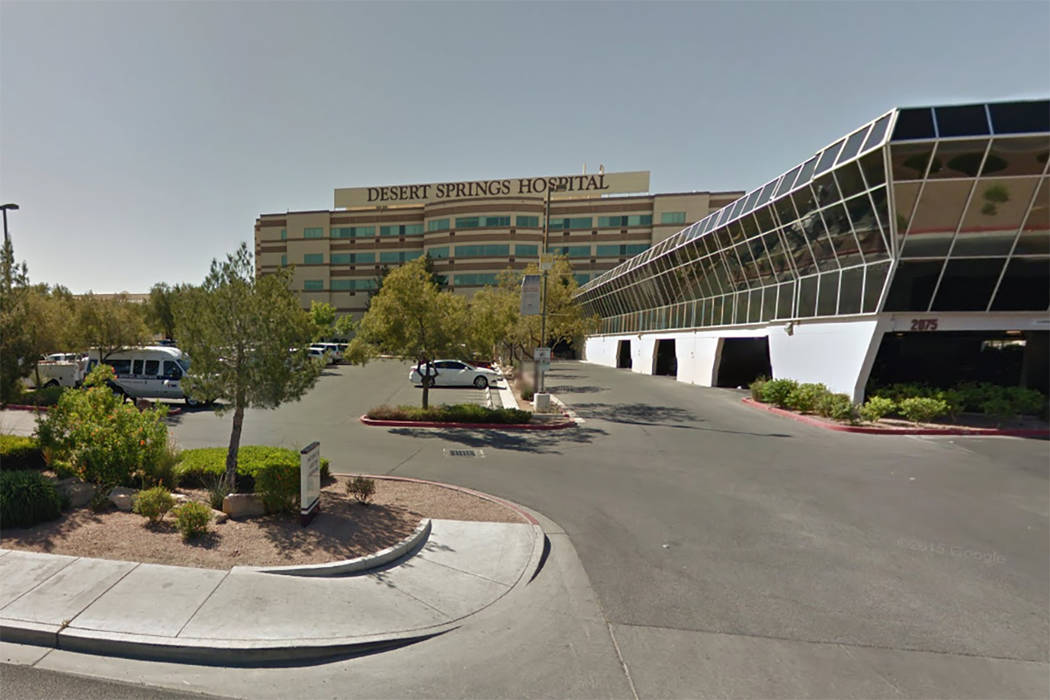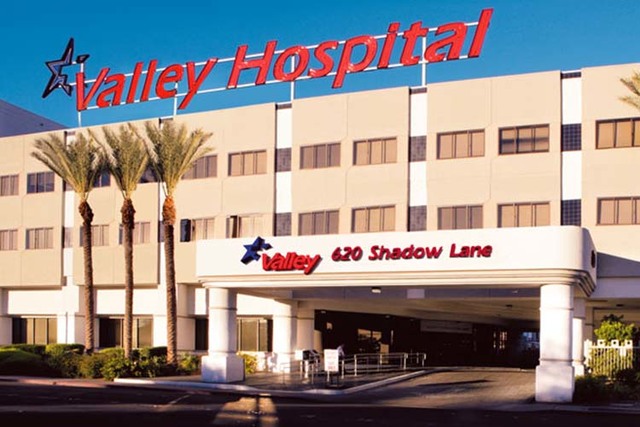 In the span of a month, two local hospitals have stopped negotiating with Service Employees International Union Local 1107.
The decisions, which the union's president has vowed to fight, have left close to 1,000 registered nurses without organized representation.
Desert Springs Hospital withdrew its recognition of the union Sunday, hospital spokeswoman Gretchen Papez confirmed Monday. A majority of the hospital's unionized registered nurses have signed cards stating they no longer wished to be represented by SEIU, according to a memo obtained by the Review-Journal.
"We have notified the union that all future RN bargaining sessions are cancelled," the memo states. "Also, all union access rights to the Hospital under the expired RN collective bargaining agreement are terminated."
Papez declined further comment.
Union President Cherie Mancini said a statement that the hospital's decision was improper.
"Once again UHS, in its zeal to eliminate union representation from Desert Springs and Valley, has withdrawn recognition of the Union without providing each nurse with an opportunity to be heard," she wrote. "SEIU Nevada represents a majority of nurses at Desert Springs and the hospital refuses to provide evidence of its unsubstantiated claims."
"NATIONAL ANTI-UNION GROUP"
Desert Springs Hospital is the second hospital in The Valley Health System to cut ties with SEIU this year.
Last month Valley Hospital Medical Center did the same, stating the union also lost support from a majority of registered nurses in its bargaining unit. Contracts for registered nurses in bargaining units at both hospitals expired last May.
The hospital network and SEIU have clashed before.
In late 2006, hundreds of unionized workers at Desert Springs Hospital and Valley Hospital Medical Center threatened to strike over bargaining talks. The strike was called off, but the hospitals temporarily replaced employees who said they would strike. A new labor pact was agreed upon the next year.
The union represents 535 registered nurses at Valley Hospital Medical Center and 439 registered nurses at Desert Springs Hospital, said SEIU spokeswoman Dana Gentry. The union also represents 91 of Desert Springs Hospital's health care technicians.
Both for-profit hospitals are owned by King of Prussia, Pennsylvania-based Universal Health Services Inc.
In a statement posted to SEIU's website last week, Gentry claimed Universal Health Services was "benefiting from the efforts of a national anti-union group," a nonprofit called the National Right To Work Legal Defense Foundation.
Patrick Semmens, a spokesman for the foundation, said the nonprofit provided free legal aid to nurses who worked at the hospitals and wanted to remove SEIU.
"Unfortunately, SEIU officials has been actively opposing their right to remove the union, blocking even an attempt to hold a secret ballot decertification vote," Semmens wrote. "Instead of attacking nurses who turn to the National Right to Work Foundation for assistance in exercising their rights, perhaps SEIU union bosses should instead ask themselves why so many nurse don't want the (SEIU)'s 'representation' in their workplace."
Contact Michael Scott Davidson at sdavidson@reviewjournal.com or 702-477-3861. Follow @davidsonlvrj on Twitter.
HEARING SET FOR COMPLAINT
Since September, SEIU has filed multiple complaints against Desert Springs Hospital and Valley Hospital Medical Centerwith the U.S. National Labor Relations Board.
Among the claims are that the hospitals stopped collecting union dues from employee paychecks months beforewithdrawing recognition, hospital management implied supporting the union would impede employees' careeradvancement and that Valley Hospital Medical Center withdrew its recognition without producing proper evidence toback its claims of lost support.
So far, the NLRB has found sufficient evidence to hear one of the complaints: that hospital management removedpostings from union bulletin boards at both hospitals. A hearing is set for May 23.