Sports handicapper found dead at Mount Charleston near Las Vegas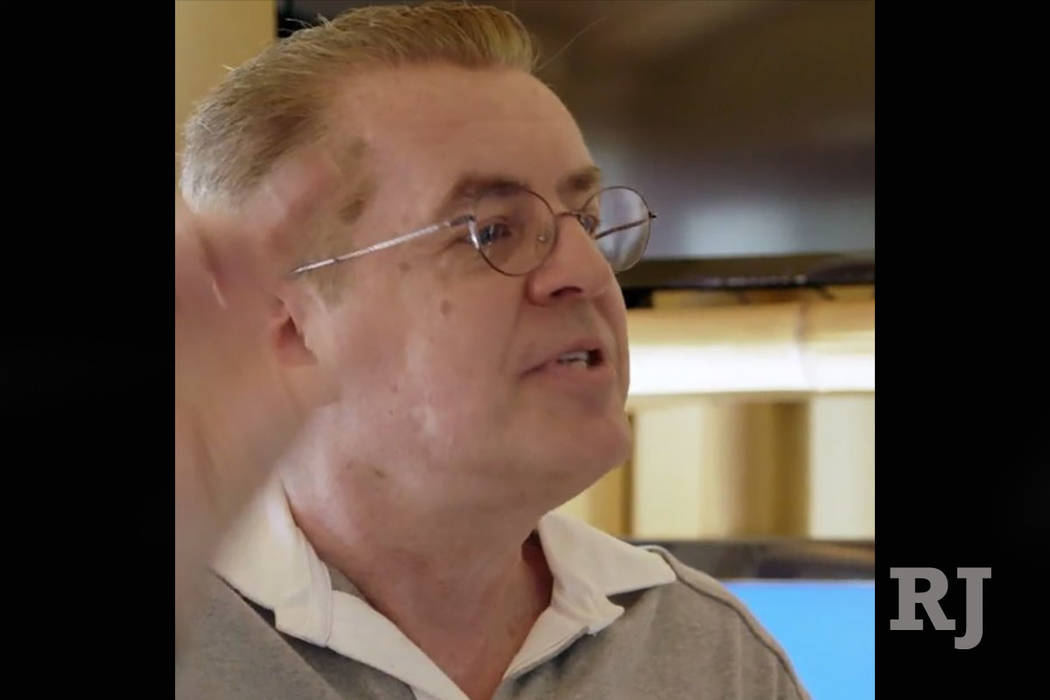 A longtime Las Vegas sports handicapper and writer was found dead Friday at Mount Charleston after a weeklong search.
The body of David Malinsky, 57, was discovered Friday afternoon near Mummy Spring, those who knew him confirmed.
Metropolitan Police Department's search and rescue team, Red Rock Search and Rescue and many volunteers spent hours searching for Malinsky since he went missing April 14.
A close friend, Ted Sevransky of Las Vegas, said Malinsky slipped and fell to his death.
Malinsky was a fixture in the sports betting scene in Las Vegas and was known for his insight into betting.
"He was exemplary in everything that he did," Sevransky, also a longtime handicapper, said, adding that Malinsky was a mentor to many.
Malinsky was born Dec. 30, 1960, in Waynesburg, Pennsylvania, but grew up in Garards Fort, Pennsylvania, both small towns in the southwest corner of the state, Sevransky said.
Malinsky moved to Las Vegas in 1984 to pursue a career in sports betting.
He had a sports betting blog and took part in radio shows, perhaps most famously the "Stardust Line" show at the old Stardust sports book.
Malinsky had the ability to connect to the average bettor with his knack for breaking down complex games into more digestible parts, Sevransky said.
Malinsky was the go-to source for many looking for tips on which bets to place, longtime listener and former sports writer Tim Jeffrey said. He would consider game factors others wouldn't, such as whether students were on spring break when college basketball team played at home.
"First and foremost, we wanted to hear who Dave Malinsky liked," Jeffrey said.
He loved the challenge of betting and finding any edge he could find over the betting marketplace, Sevransky said. While others in the sports betting world would ride the highs and lows that came with the job, he was able to manage his bankroll and emotions through the good times and the bad, Sevransky said.
"He liked the jousting between the bettor and the bookie," Sevransky said.
Bob Scucci, director of race and sports at Boyd Gaming. met Malinsky about 25 years ago at Stardust and the two became close friends.
While they met through sports, they preferred to talk politics, culture, food, wine, Scotch whisky and cigars, Scucci said.
"He often told me that his job allowed him to pursue his true passions," Scucci said.
Malinsky spent free time hiking in the mountains where he studied bristlecone pine trees, Sevransky said.
Malinsky would photograph and document the trees, which his family said he often called his "old friends in high places." He was fascinated with the bristlecone's longevity and the remote places the trees lived.
"Each tree told a different story," said Scucci, adding that Malinsky would connect the tree's story to the story of the human condition.
Las Vegan David Levy, who met Malinsky while working on a documentary on preserving Mount Charleston, remembered Malinsky often would talk about the bristlecone pines and spoke in a spiritual way about the land. He would send photographs he took in the mountains in an email chain to other nature buffs, often with a poem or verse he wrote connecting nature and life.
One such photograph, one of the last he sent, was of a lone tree overlooking a vast Nevada landscape. Levy said the photo reminds him of Malinsky, a man who was often at peace by himself among the trees.
Funeral arrangements are pending.
"We find comfort in knowing he passed doing what he loved, and is now resting peacefully among his friends," Malinsky's niece, Hope Ellis, posted in a Facebook group dedicated to finding him.
Contact Mike Shoro at mshoro@reviewjournal.com or 702-387-5290. Follow @mike_shoro on Twitter.