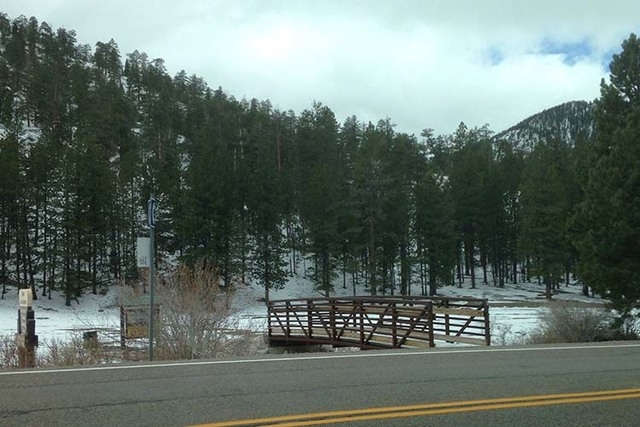 Mount Charleston got its first sub­stantial snowfall of the year on Saturday — about 2 inches worth — maybe enough to build snowmen but not enough to ski on.
And the wind that accompanied the storm also helped cool temperatures to below normal in the Las Vegas Valley, according to the National Weather Service in Las Vegas.
Even more snow fell on the dry Sierra Nevada, just west of Reno and Carson City. A storm left up to 10 inches, and more was on the way.
Kyle and Lee canyons in the Spring Mountains received a brush of snow in late September, but it wasn't enough to stick.
The first day of November was the first day that Las Vegas temperatures reached down to 73 degrees, according to meteorologist John Salmen. The average normal temperature for the month is 74 degrees. Salmen expects the drop to continue and reach 60 degrees as the average high by the end of the month.
Salmen said it will be a "nice, pleasant week once we get rid of the winds," although there is a small chance of showers.
Once the cloud cover goes away by Sunday afternoon, he doesn't see any big storms or cold systems coming through the valley.
Sunday will be mostly sunny with a high near 65 degrees, with 5 to 7 mph winds. Salmen warns it could get gusty.
The valley will start warming up on Wednesday, with temperatures of up to 70 degrees. It will be mostly clear and sunny for the rest of the week. Temperatures will reach close to 80 degrees on Thursday and Friday.
"For the next 10 days, temperatures will be above 65 degrees and then back above normal for the next 10 days after that," Salmen said.
The Associated Press contributed to this report. Contact Cassandra Taloma at ctaloma@reviewjournal.com or 702-383-0381.