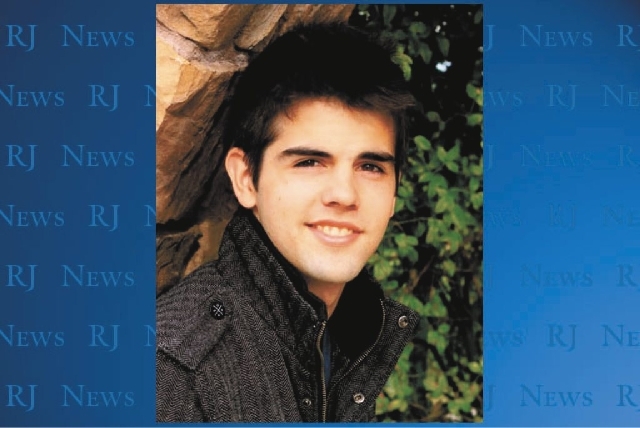 A teenage hiker who died Monday in Red Rock Canyon National Recreation Area has been identified by the Clark County coroner's office.
Andrew James Sasse, 17, was hiking alone near the Calico Tanks, about 2.8 miles away from the visitors center, when he left the trail and fell more than 80 feet to his death, Las Vegas police spokesman Jose Hernandez said.
Police received a call from the visitors center at 12:07 p.m. after Sasse failed to meet up with his group. He was found at 12:45 p.m.
Police ruled his death an accident.
"Andrew was truly an amazing son, brother, grandson, nephew and friend with a contagious smile and zest for life," his family said in a statement. "He will be sorely missed by all who loved him."
Sasse was a senior at Bonanza High School and active in the student council, according to the statement. He was recently named "Friendliest Bengal" for a senior awards ceremony.
"We appreciate the outreach of support and love from the community," the family said. "During this very difficult time, we are being comforted, as much as possible, by loving family and friends and through our unwavering faith."
The family will announce the time and place of funeral services once the details have been confirmed. A fund is being established to help with arrangements, the family said. Any remaining proceeds will go toward creating a scholarship in Sasse's name.
In a letter posted on Bonanza's website, Principal Northey Henderson wrote that "Andrew will always be remembered for his friendly smile and his kind spirit."
Classmates and friends of Sasse posted messages to and about him on Twitter and Facebook, and vowed to wear school colors on Tuesday in a show of love and support for him.
The school provided grief counseling to students who needed it.
Another Bonanza student, Marcos Arenas, died May 16 after two men tried to steal his iPad and he was run over by their vehicle.
Contact Rochel Leah Goldblatt at rgoldblatt@reviewjournal.com or 702-383-0264.