'Tell us your needs': Black community leaders, police discuss partnerships
Updated February 28, 2023 - 5:37 pm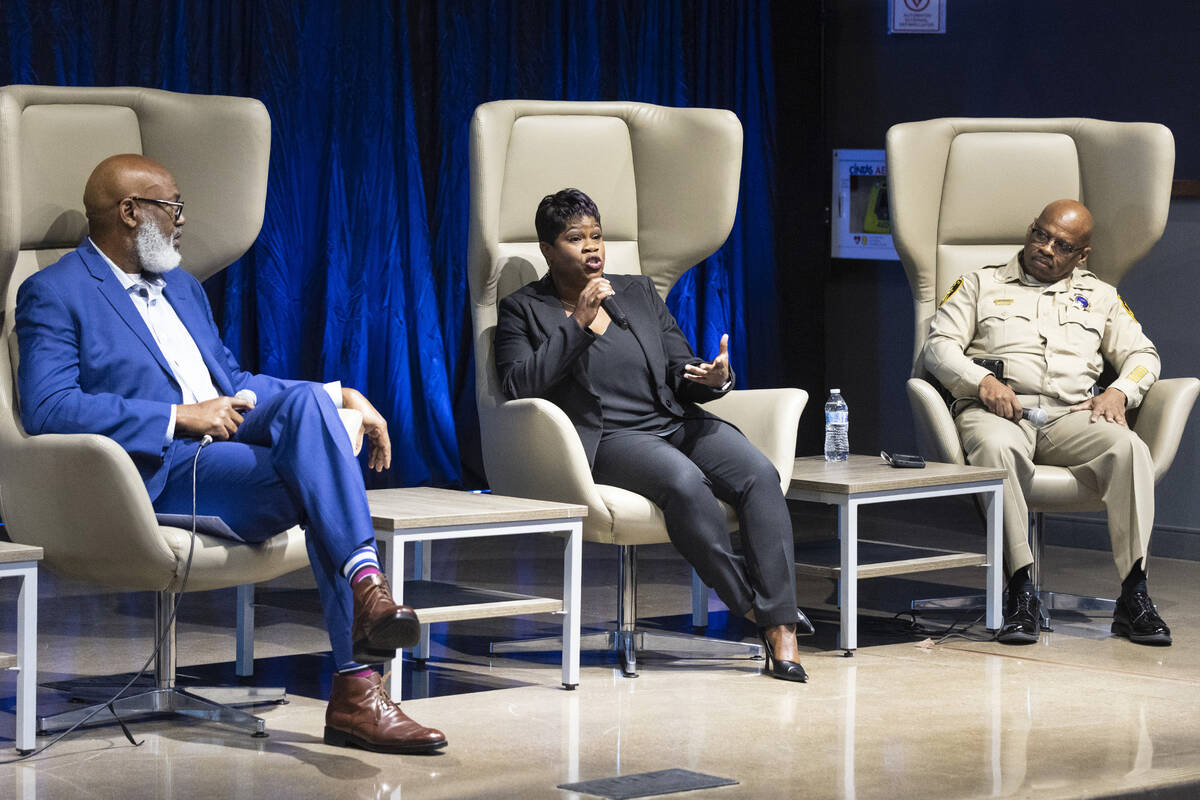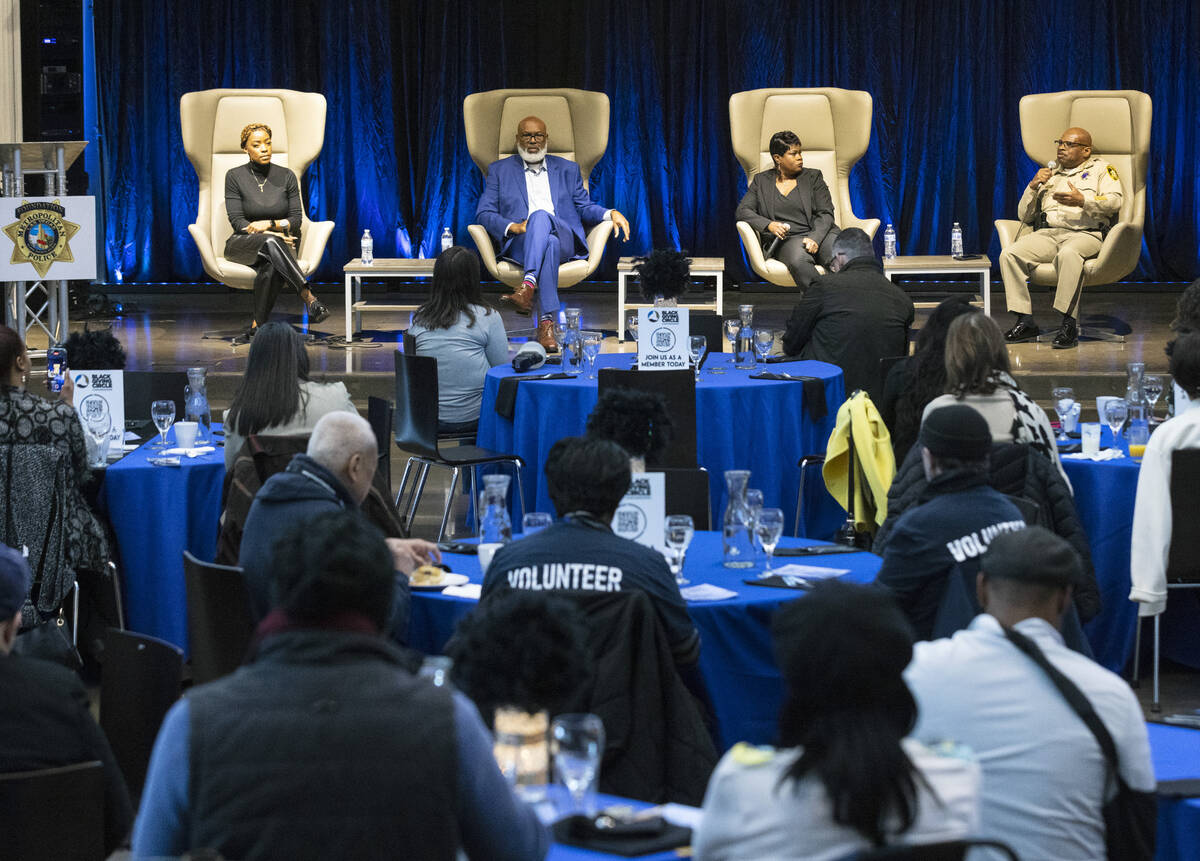 A principal, a doctor and a small business owner met Tuesday to discuss how to work with police to build safer neighborhoods around the valley.
At a four-person Black leadership panel organized at the Blind Center of Nevada, West Preparatory Academy Principal Yolanda Brown, OB-GYN Dr. Carl Allen and Tiara Flynn, CEO of a local marketing company, discussed with Metropolitan Police Department Lt. Charles Jenkins how to take steps toward building relationships with officers.
The panel was hosted by the LVMPD Foundation's Black Giving Circle, which accepts donations from local businesses who want to volunteer with Metro officers participating in food drives, toy giveaways and other community events.
"Tell us what your needs are," Jenkins told dozens of audience members. "We are here to serve you."
Jenkins told leaders in the community that the way they talk about police could impact other people's perspectives. He hoped residents would see officers as people beyond a uniform.
"While our officers are out there doing things like reading books to children, we can have volunteers who are there distributing books to the youth," said Tom Kovach, executive director of the LVMPD Foundation. "They're not only able to give philanthropically, but they are able to engage in the work itself."
Brown said she hoped students on her campus in the Historic Westside would see the humanity in police officers, the way Jenkins had discussed.
"The first time that they meet an officer should not be when they're being pulled over or that their parents are being pulled over," Brown said. "They need to understand that officers are here to serve and protect."
She told the audience that when she was appointed principal two years ago, Hispanic and Black students on campus were regularly getting into fights. So she called Metro for help. Three officers visited her school for several days in a row and gave her their phone numbers.
"That relationship with Metro and the Metro coalition has brought calm to my campus and I know to other campuses in my area," Brown said. "We still meet quarterly."
Tiara Flynn, CEO of Sumnu Marketing in Las Vegas, said she relies on police to keep local businesses safe from property crimes.
"People who are at the bottom of the totem pole, which small businesses and minority business are, we're affected first," Flynn said.
Allen, of the Black Giving Circle, encouraged the audience to contribute because he wants to help the younger generation of residents.
"Make sure you bring people on board," he said. "It's so impactful when I walk into a room and I'm the only Black physician, and I inform kids, you can do what I'm doing."
Contact Sabrina Schnur at sschnur@reviewjournal.com or 702-383-0278. Follow @sabrina_schnur on Twitter.