'The real love of her life': Ashari Hughes remembered for her love of flag football
Updated January 7, 2023 - 7:39 am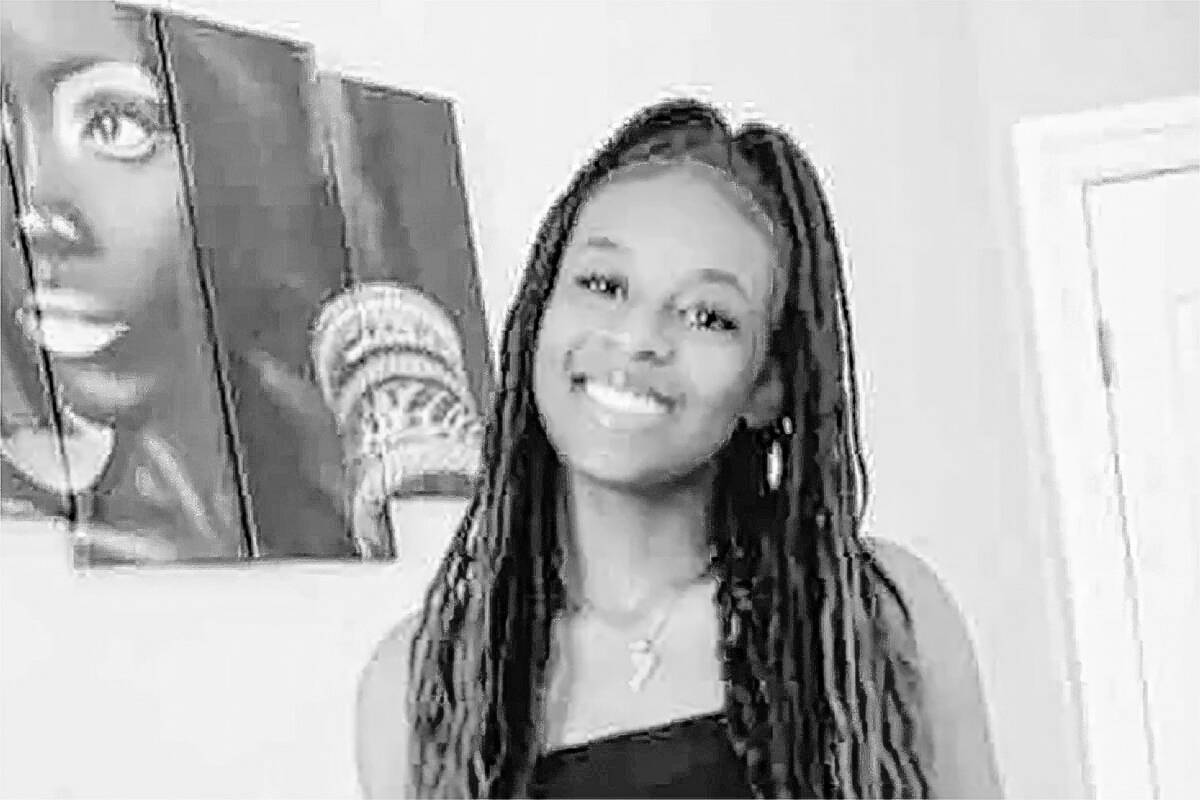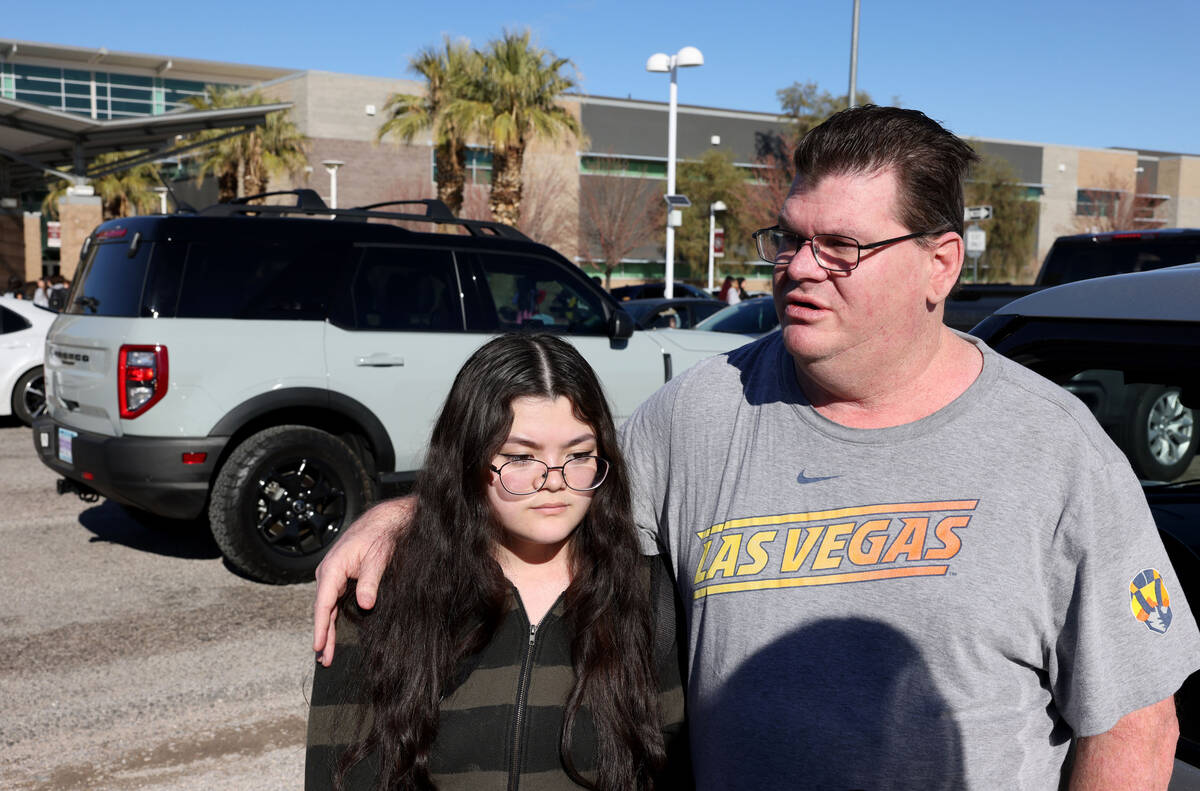 A Desert Oasis High School student who died after suffering a medical emergency during a flag football game was remembered Friday for her love of the sport.
Sophomore Ashari Hughes, 16, collapsed around 7:30 p.m. Thursday after a home game against Valley High School. She was hospitalized and died later that night.
Her parents, Enttroda and Twayne Hughes, described her as a passionate, loving and determined girl.
"She loved music, dancing, and being around all the people she loved," the parents wrote in a statement. "She called football the real love of her life!"
Aphelia Phifer-Hill posted to Facebook on Thursday night that she rushed onto the field to perform CPR on the girl, who was her daughter's teammate.
"Today was the first time ever, in my 26 years of nursing that I had to do CPR on a kid," she wrote.
She could not be reached for comment on her post. A person named Aphelia Phifer Hill was licensed with the Nevada State Board of Nursing as a registered nurse in 2015 and has an active license, according to the board's website.
Desert Oasis flag football coach Todd Thomson also could not be reached for comment Friday.
'Love your kids'
Phifer-Hill wrote that the girl collapsed after the game, and "everyone was panicking" amid the cold, rainy weather. She described attempts at chest compressions and using an external defibrillator.
"Her family was not at the game, but finally arrived," the post continued. "We were able to get a heart rhythm."
Phifer-Hill said the teen was hospitalized and intubated before she ultimately died.
"Love your kids, you never know when death is coming," the woman wrote.
It was a sentiment echoed by Joel Scharer, who hugged his daughter Alyssa, a junior at Desert Oasis, as he picked her up from school Friday afternoon.
Scharer attended Thursday night's flag football game but said he didn't witness what happened and didn't realize how severe the situation was until Desert Oasis Principal Ian Salzman sent out a letter to parents Friday morning.
"Nobody really thought it was going to be what it was," Scharer said. "Kids get injured. It's just flag football, too. It's not really tackle football. No one had any idea it was going to turn out to be something like it did."
Scharer called it a strange parallel to the scene that unfolded on a national stage this week when Buffalo Bills safety Damar Hamlin collapsed after suffering cardiac arrest during a Monday night football game against the Cincinnati Bengals.
Hamlin was given CPR on the field by Bills medical staff and as of Friday was speaking to his teammates without the use of a breathing tube.
"It's unfortunate that the outcome here was different," Scharer said. "You just gotta hug your kids, I guess, your loved ones. You never know when something like that could happen to any of us, really."
Marilyn Barnes' 15-year-old daughter, Ajah, began playing flag football as a freshman at Centennial High School last year after Ashari Hughes, who was on Centennial's team at the time, persuaded her.
"On the field she was a beast," Barnes said Friday morning. "She put her heart into that game, every game she played. Off the field she was so bubbly. She always had a smile on her face."
Ajah still plays for Centennial, and even after Ashari Hughes enrolled at Desert Oasis for her sophomore season, she stayed in a group chat with Centennial players in which the girls talked daily.
"It's very scary because at the end of the day, we think of sports as a sport," Barnes said. "We all have plans on what happens after the game, get the family home, have dinner and get the babies ready for school the next day. You just never think on that field or court that's their last moment."
Barnes said her daughter and most Centennial players she had talked to skipped school Friday and were grieving.
An online fundraiser for Ashari Hughes' funeral costs was posted Friday afternoon and raised more than $2,000 in two hours.
In his email Friday to the school community, Salzman asked parents to be mindful of how grief appears in children and to seek services if they need counseling or support.
Any parent with concerns or questions may contact the school at 702-799-6881, according to the letter.
Games canceled
Several Desert Oasis students said Friday that they didn't realize what had happened until they arrived at school that morning. Some learned through text messages from fellow students or through posts on Instagram captioned "Long live Ashari."
Student-athletes in particular expressed shock at the sudden nature of the death during a school sporting event.
"I play sports myself, and I wouldn't like knowing that if any of my teammates collapsed on the ground that something like that would happen," soccer player Aaron Vihongkham, a junior, said.
All Desert Oasis athletic events scheduled for Friday — a boys basketball game at Palo Verde and girls basketball game at Las Vegas High — were canceled.
Vihongkham said he supported the move and giving students time to process what had happened.
In an email to Valley High School families Friday morning, Principal Kimberly Perry-Carter disclosed the death and encouraged parents to watch for signs of grief.
"Our thoughts go out to the entire Desert Oasis High School community as we all mourn this loss," she added.
Valley declined requests from the Las Vegas Review-Journal for comment from the athletic department and flag football head coach CJ Jordan.
In a statement Friday morning, Superintendent Jesus Jara said the school district was grieving with the child's family.
"The loss of this young life deeply saddens us, and our thoughts are with the student's friends, family, and loved ones," Jara wrote. "When a tragedy occurs, it affects not only that school but the entire Clark County School District family, and we grieve with the students, staff, and families affected by this loss."
The Nevada Interscholastic Activities Association deferred all questions to the school district, which did not comment beyond Jara's statement.
"I'm just blown away," said Marc Ratner, Southern Nevada spokesperson from the association. "It's such a horrible, horrible day."
Desert Oasis students said a therapist was being made available to them in the school library and that they had been told to access those services at any time.
Others said they had been directed to the school's anonymous SafeVoice hotline, where they can report threats to student safety or well-being.
But some students said they were unlikely to access the hotline.
"I can't talk to strangers like that," Vihongkham said.
Many opted to skip school on Friday, and the absences were noticed by several students.
"I feel like it's definitely better to go through something together than by yourself …," junior Jarin Dasalla said. "Maybe being at school or having someone to talk about it with is a good thing."
Contact Sabrina Schnur at sschnur@reviewjournal.com or 702-383-0278. Follow @sabrina_schnur on Twitter. Contact Lorraine Longhi at 702-387-5298 or llonghi @reviewjournal.com. Follow her at @lolonghi on Twitter. Staff writer Alex Wright contributed to this report.
Deaths of high school athletes
Ashari Hughes is the second high school athlete to die in the last two years. In 2021, Chino Yelum Cajetan Nsofor, a 13-year-old incoming freshman at Legacy High School, died during a voluntary football workout on June 28.
He suffered cardiac dysrhythmia following physical exertion, according to the Clark County coroner's office.
Edward Gomez, a student and football player at Las Vegas High School, is the last high school athlete who died during a game.
He died from blunt force trauma after making a tackle during a playoff football game on Nov. 21, 2003. After making the tackle, Gomez, 17, jogged off the field and collapsed on the sidelines. He was taken to University Medical Center, where he died from his injuries two days later.
— Alex Wright