The stories behind the namesakes of 12 Las Vegas schools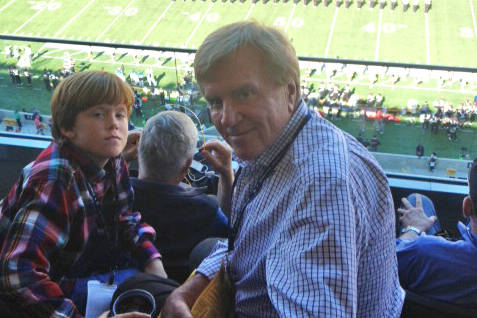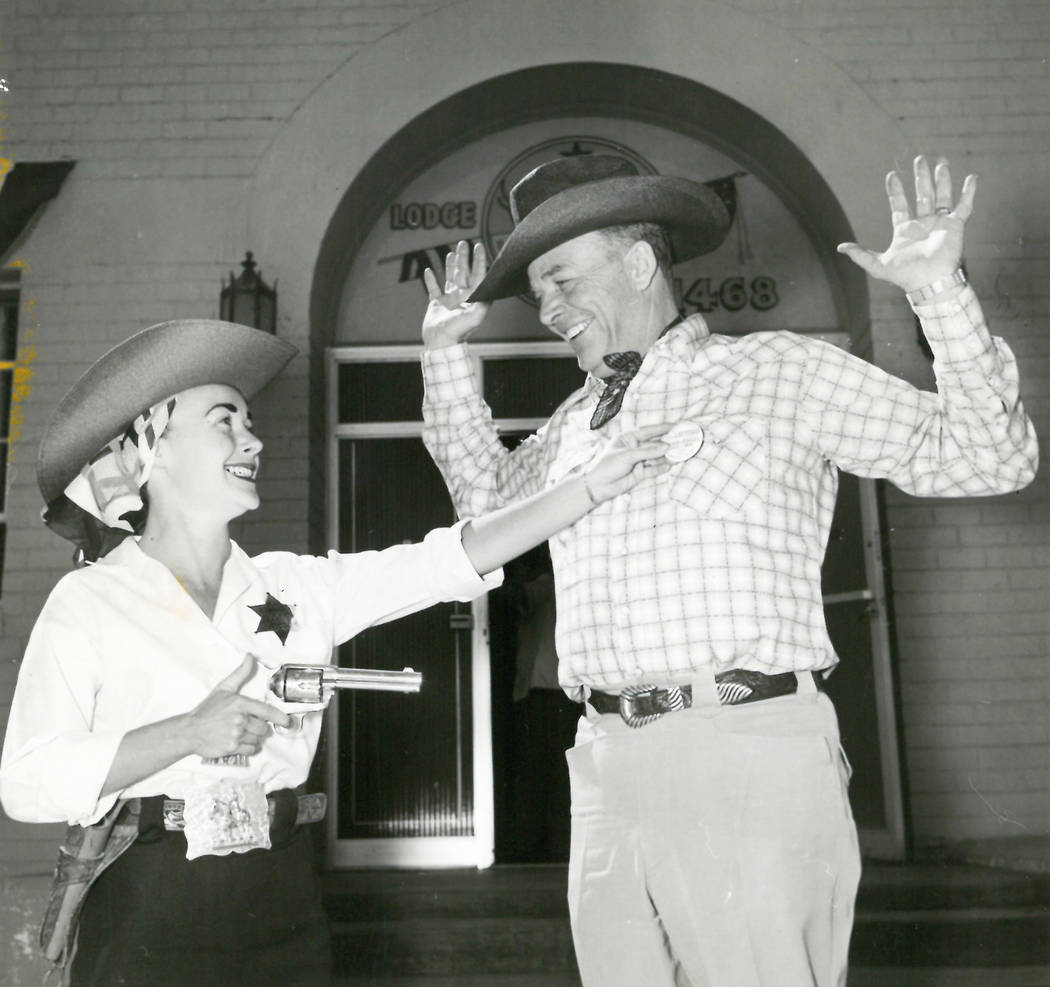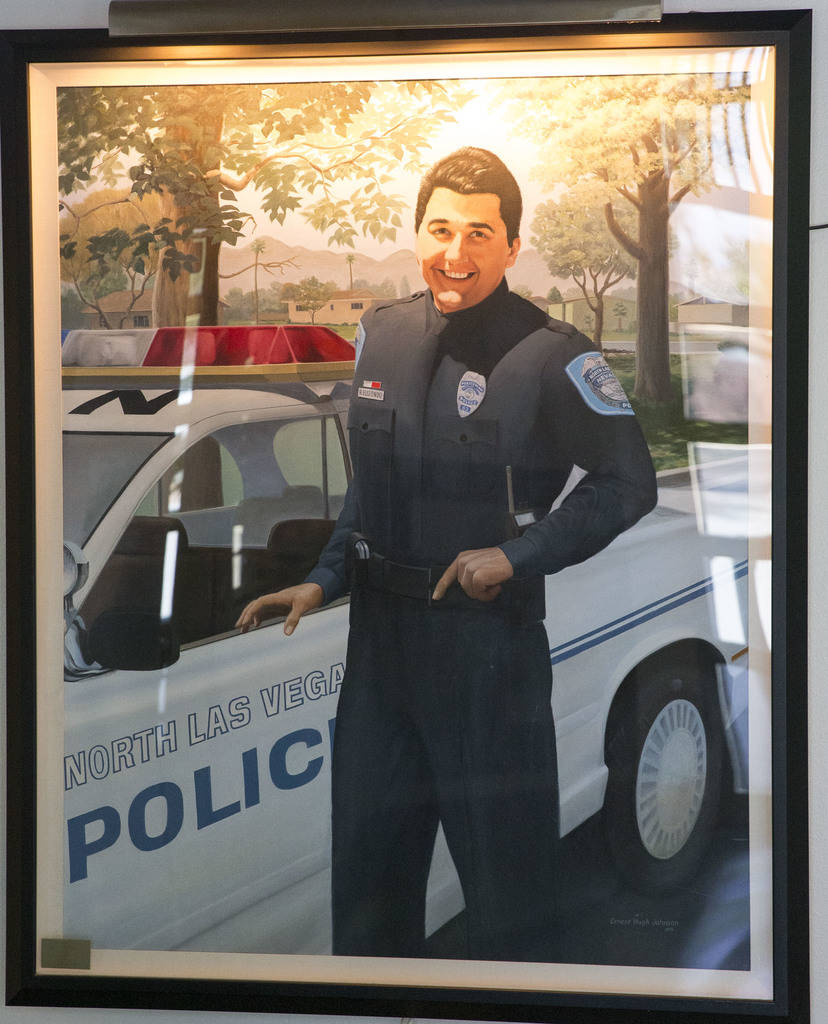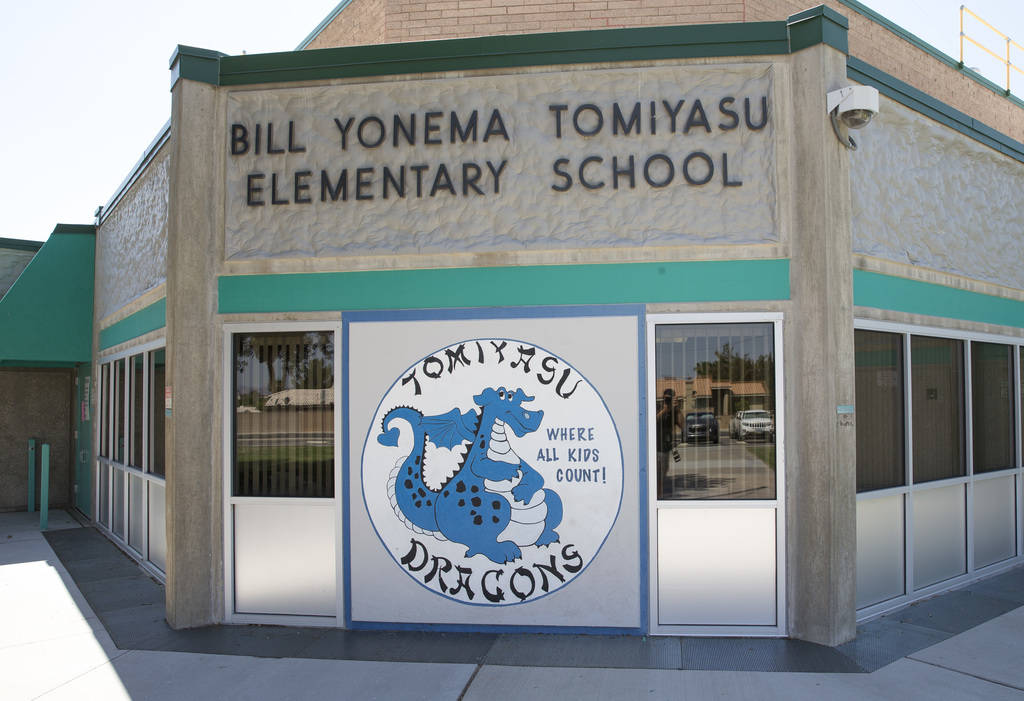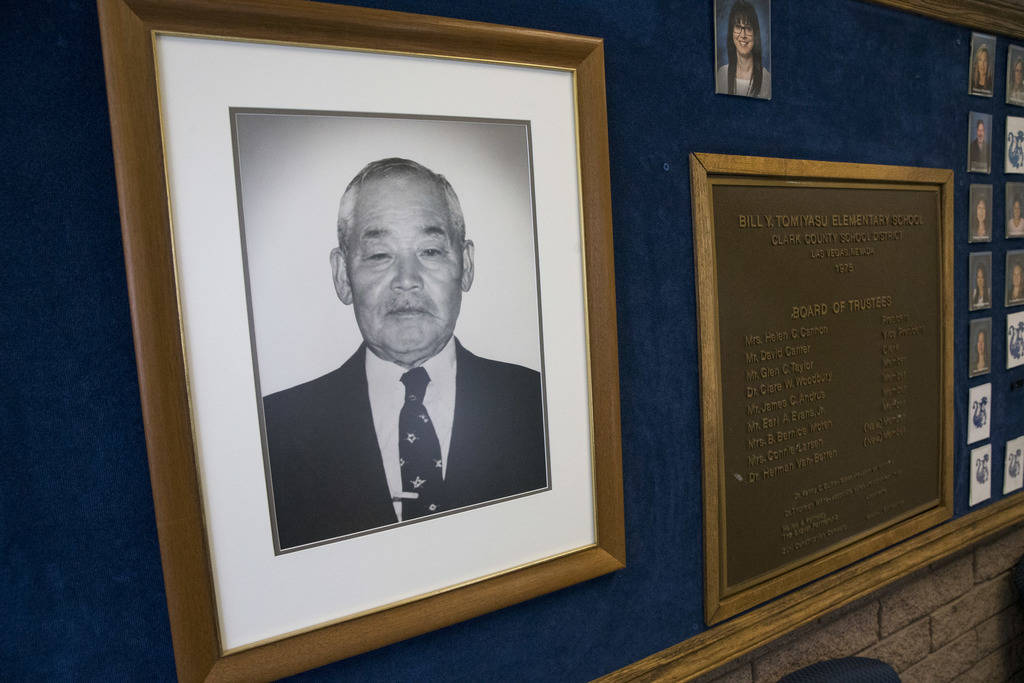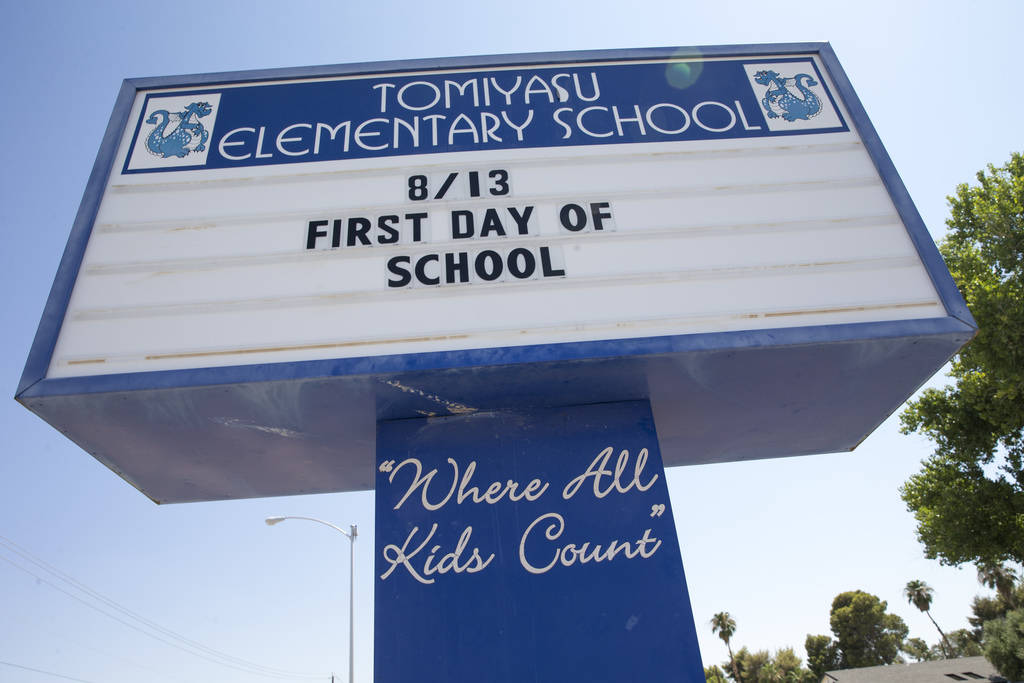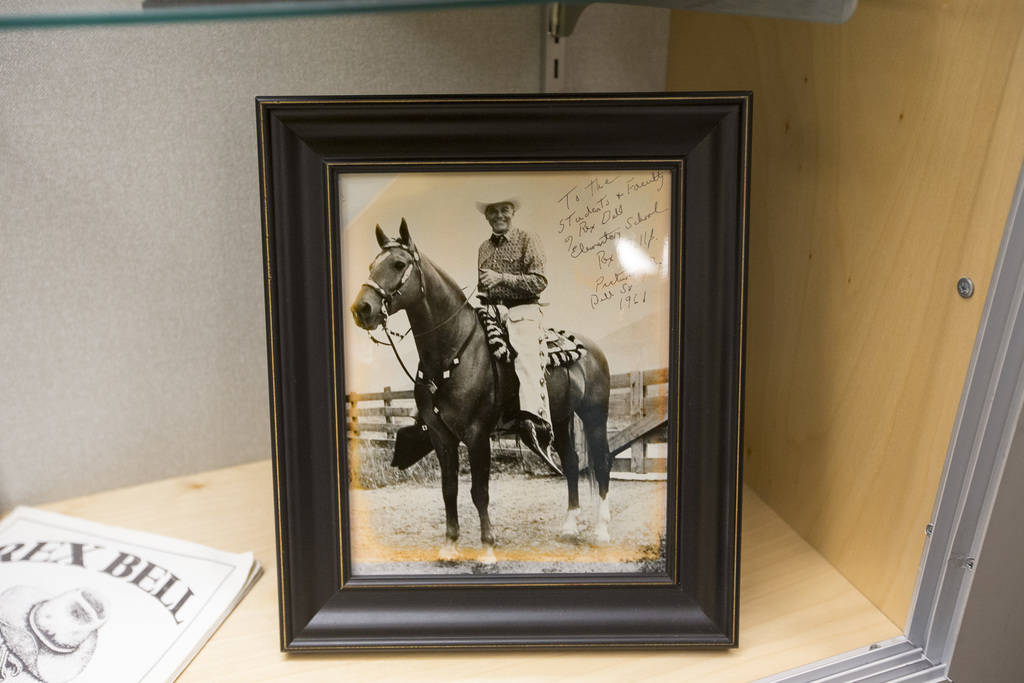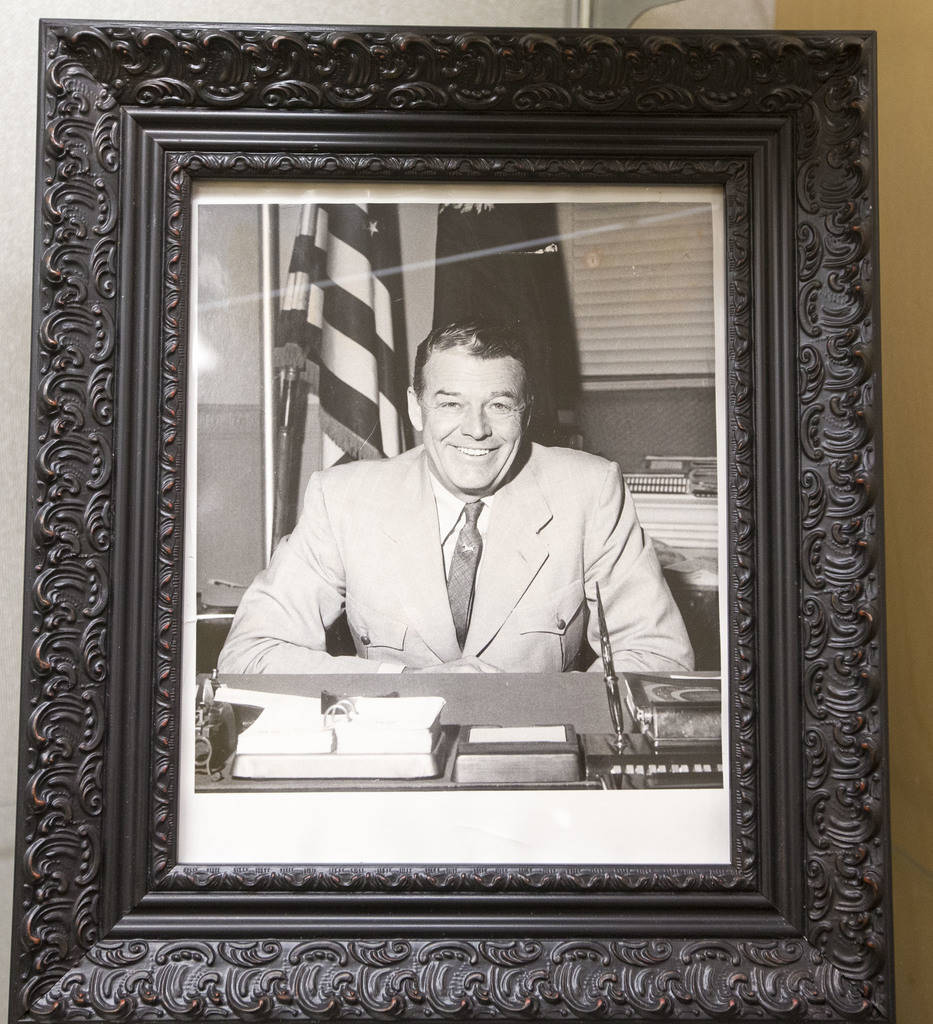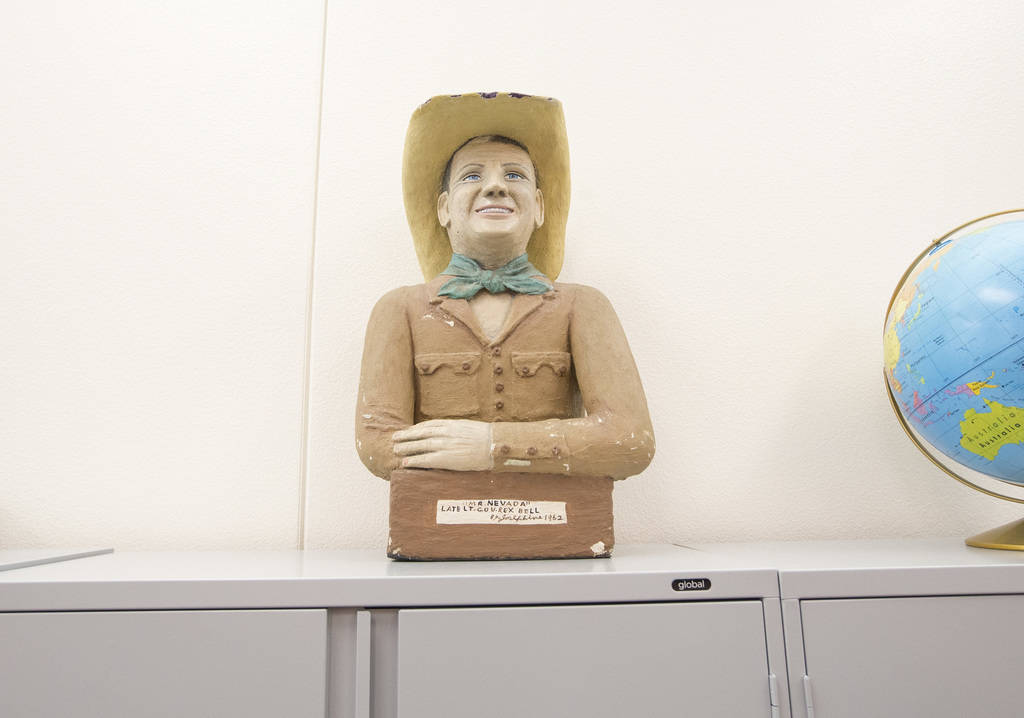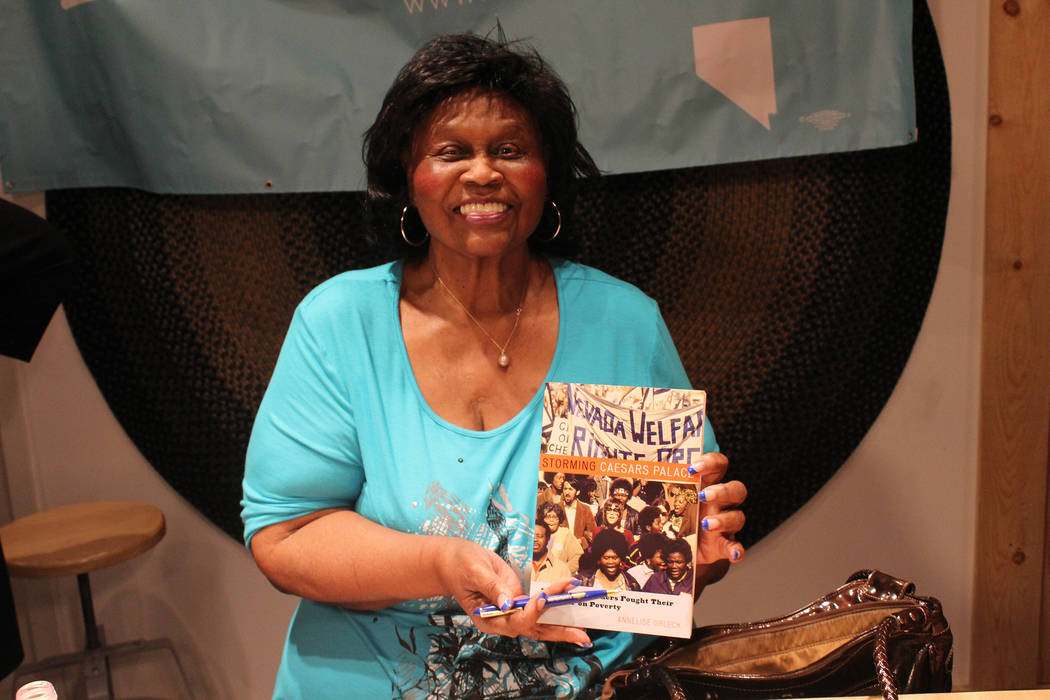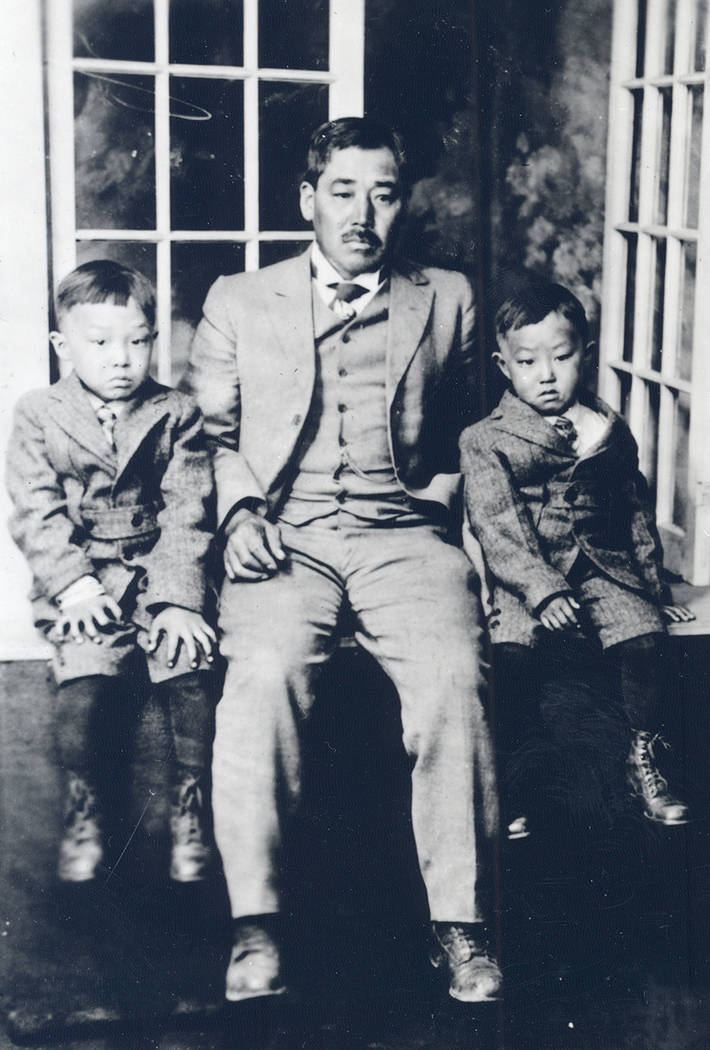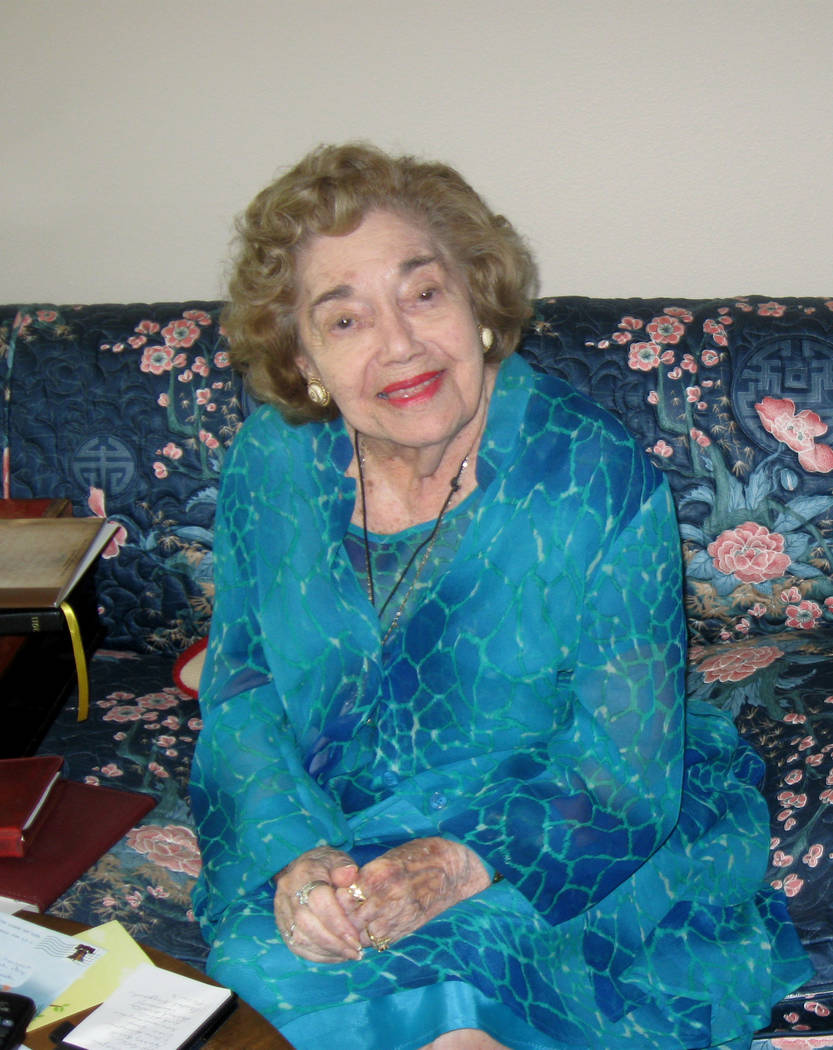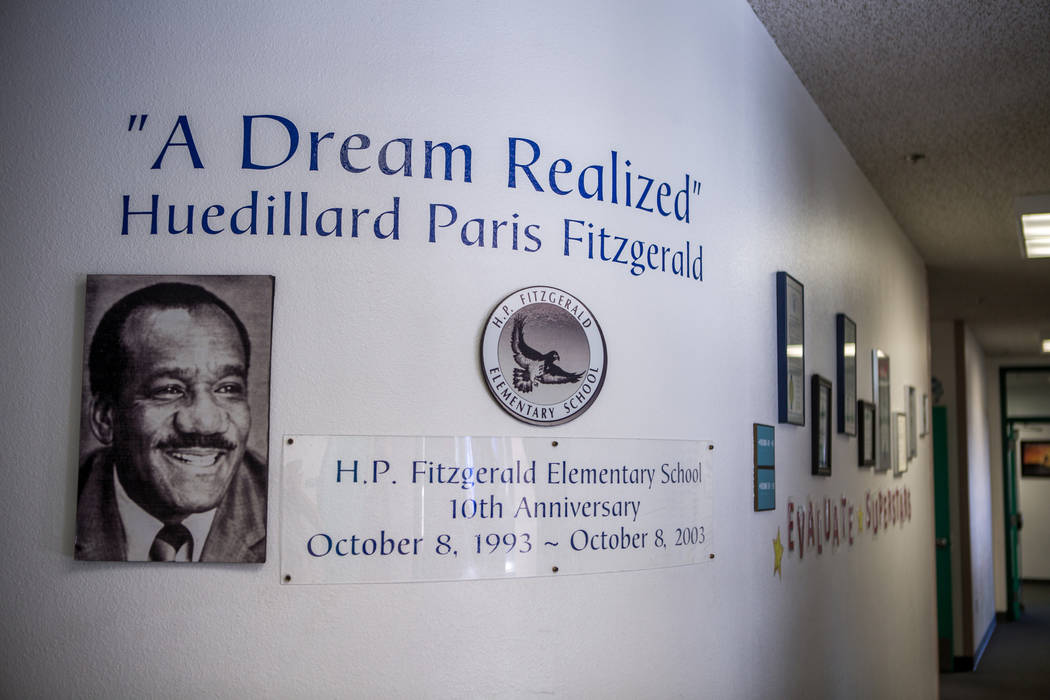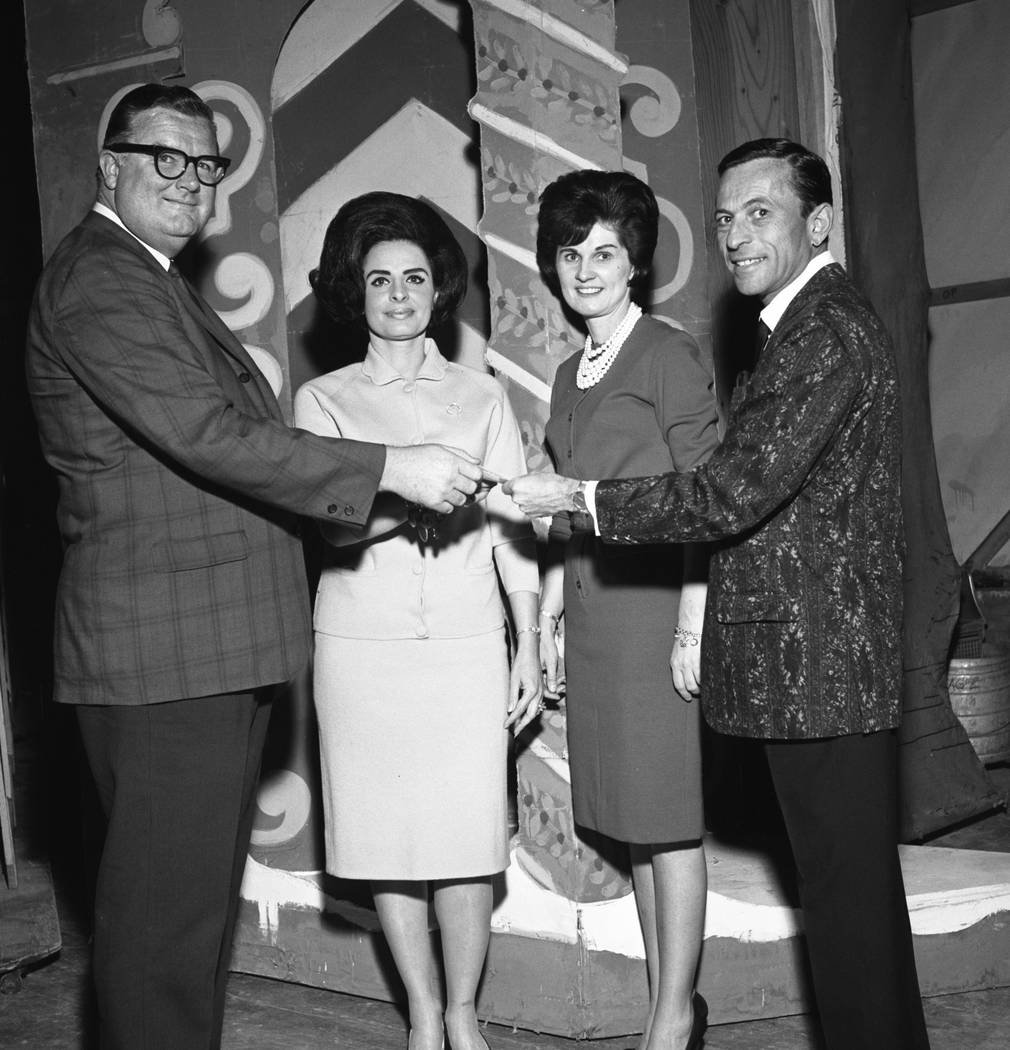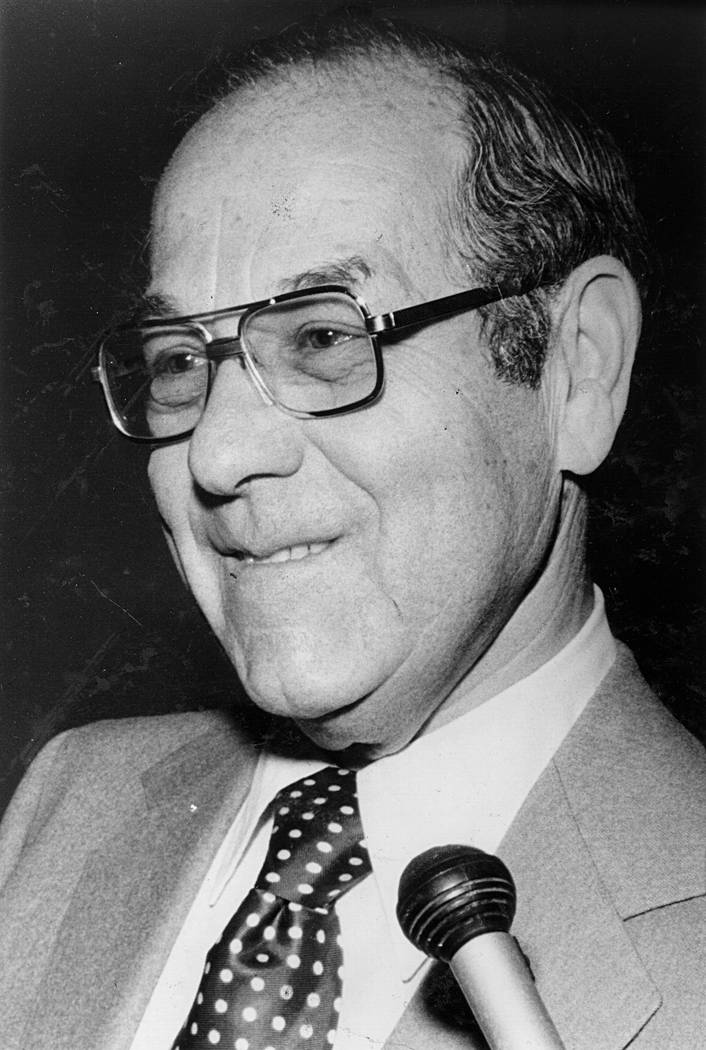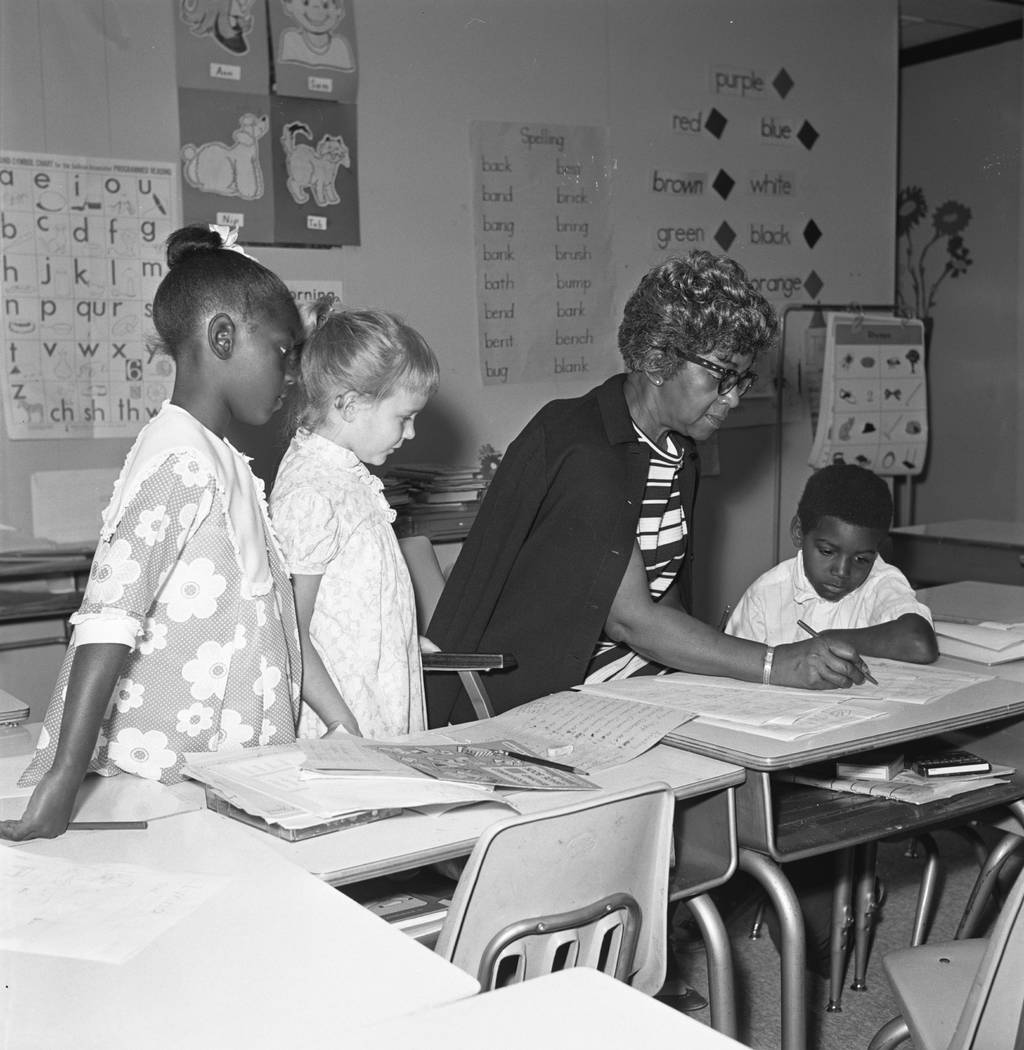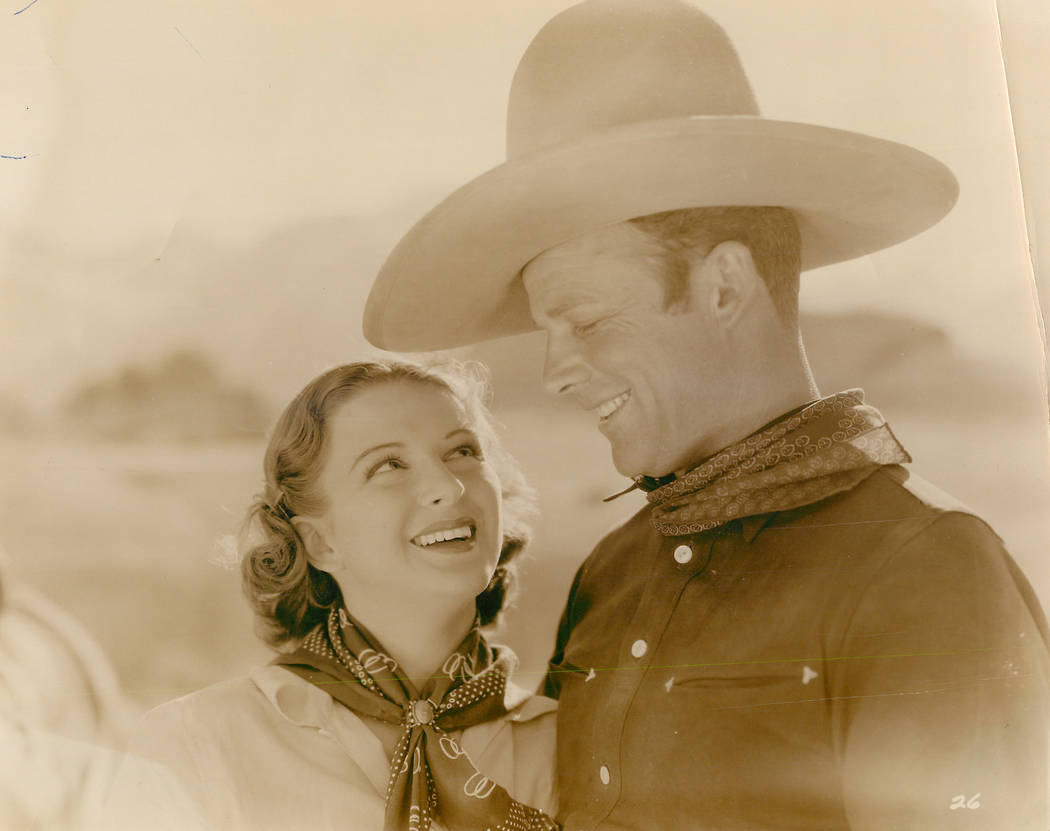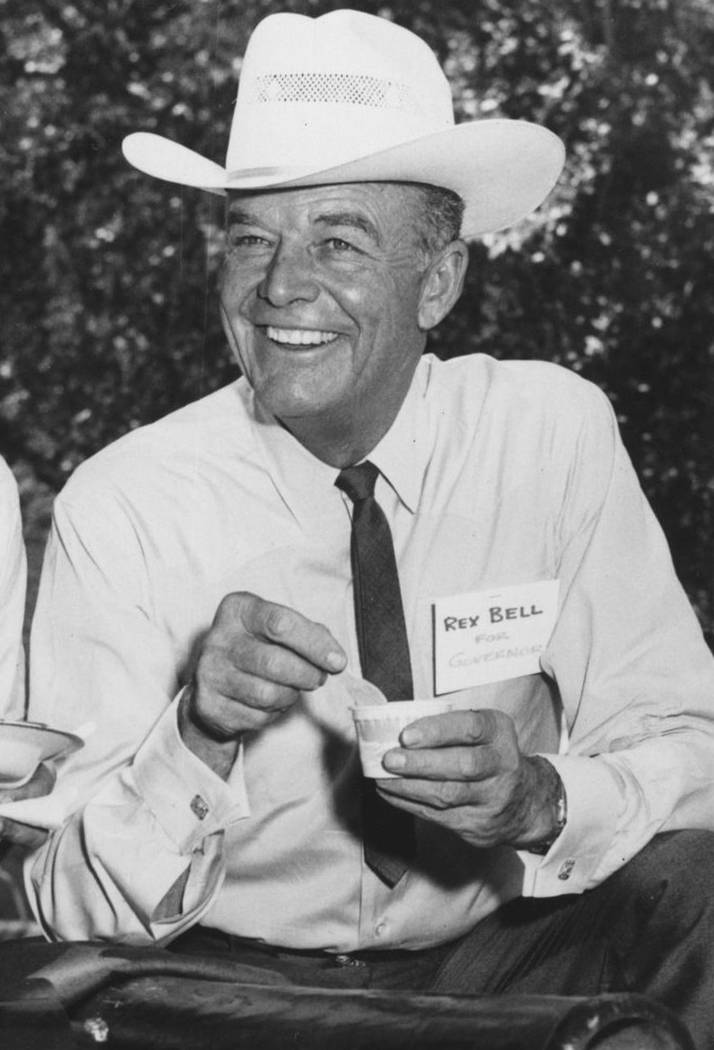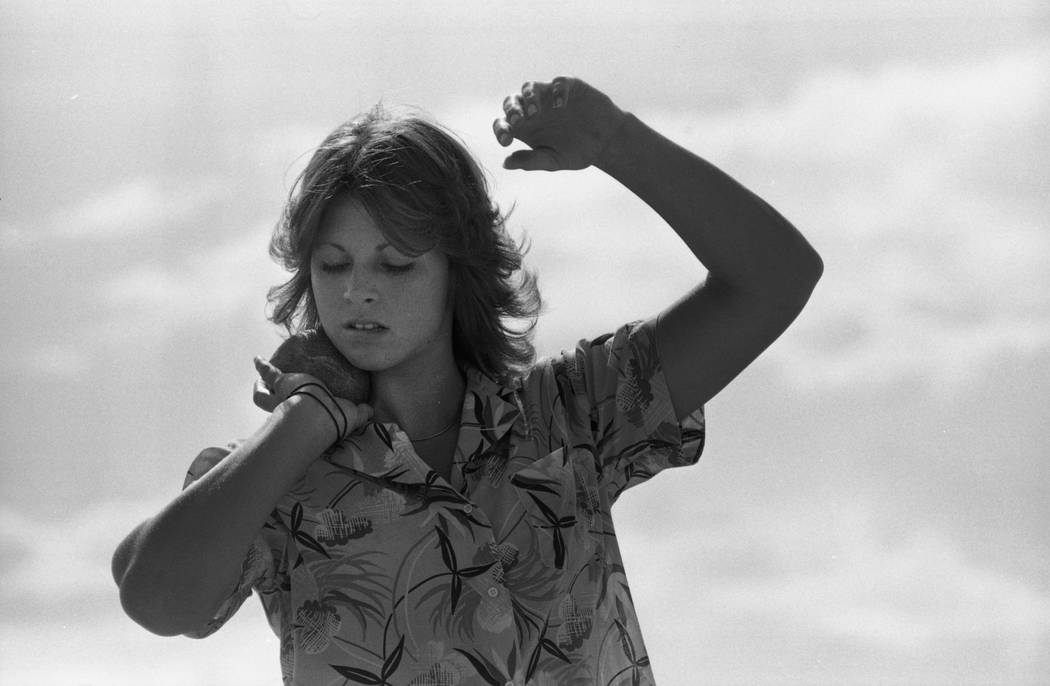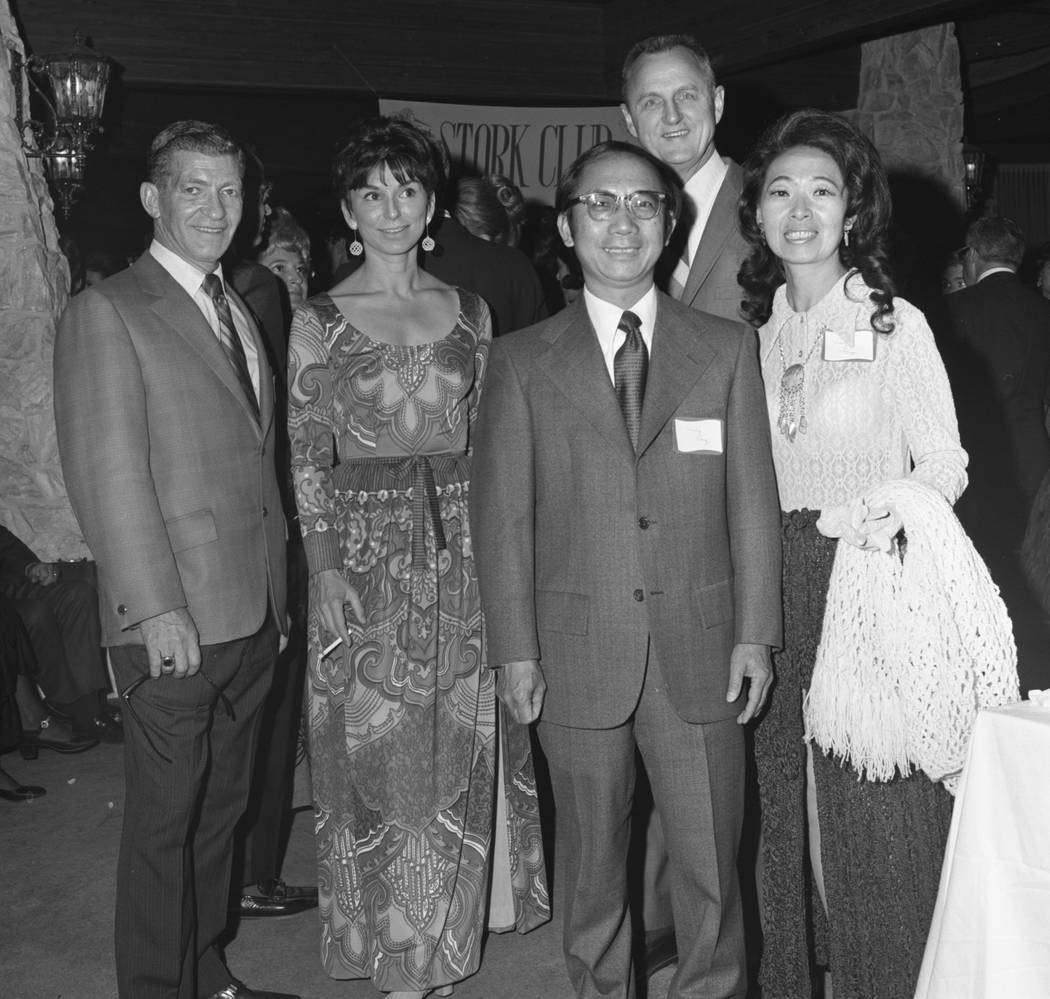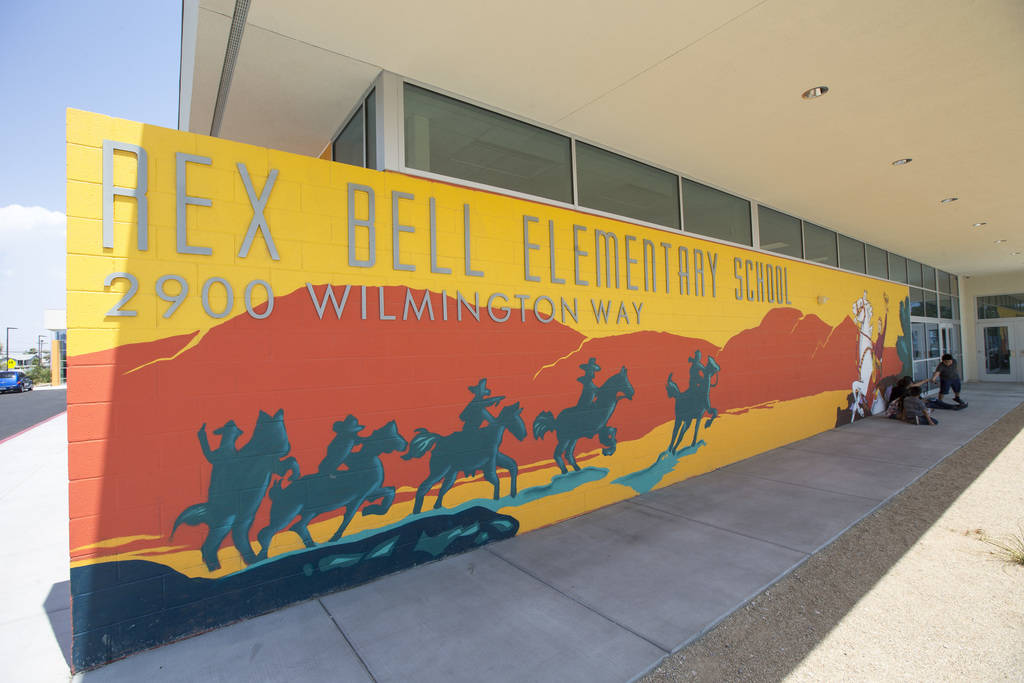 When more than 300,000 students return to Clark County School District classrooms on Monday, they'll learn about history, among other subjects. But in a district that names elementary and middle schools after notable Southern Nevadans, students can get a history lesson just from the name on their schools. Nevadans who've had schools named for them include teachers, school administrators, politicians, business people, philanthropists — even a nun and a cowboy movie star. Here are some of their stories.
Rex Bell Elementary
Las Vegas (opened 1963; name transferred last year to a new building next door)
CONTRIBUTION: The Nevada lieutenant governor was elected in 1954 and again in 1958. He died in 1962 while still in office.
NOTABLE: He was also a cowboy movie star. Bell eloped to Las Vegas to marry film star Clara Bow, known as Hollywood's "It Girl." The couple lived in Searchlight at the Walking Box Ranch. His last cinematic appearance was a cowboy cameo in "The Misfits," the 1961 filmed-in-Nevada movie that's also known for being Marilyn Monroe's last completed film.
Sister Robert Joseph Bailey Elementary
Las Vegas (opened 2007)
CONTRIBUTION: After moving from Michigan to Henderson in 1951, the Dominican Order of Sisters nun spent the rest of her life helping kids here.
NOTABLE: Taught fourth and fifth grade for almost nine years at St. Peter Elementary School in Henderson. Worked in dietary services and community education at what now is the St. Rose de Lima Campus of St. Rose Dominican Hospitals. During 37 years there, she created programs to provide dental and medical care to valley schoolchildren; a volunteer program to read with kids in schools; and "Buckaroo Days," a Western-themed program to ease kids' anxiety about hospitals, where kids loved seeing the nun in her cowboy garb.
Wing and Lilly Fong Elementary
Las Vegas (opened 1991)
CONTRIBUTION: Longtime philanthropic supporters of education in Southern Nevada, the Fongs are also remembered for Fong's Garden, the restaurant on East Charleston Boulevard that operated for decades. Wing Fong opened a grocery store and other businesses and was involved in real estate development. Lilly Fong served for a decade as a Nevada university system regent from 1974-85.
NOTABLE: The Fongs raised money to fund UNLV's performing arts center, and the university's geosciences building bears Lilly Fong's name.
Marc Kahre Elementary
Las Vegas (opened 1991)
CONTRIBUTION: He was a Las Vegas police officer killed in the line of duty on Oct. 11, 1988. He'd been with the department for 13 years.
NOTABLE: Kahre had spotted a man who had fired several shots through an ex-girlfriend's door and gave chase on his motorcycle. The suspect shot Kahre while he waited for backup.
In 1989, a plaque and flag pole were dedicated in his memory at R. Guild Gray Elementary School, which his two sons attended.
Edythe and Lloyd Katz Elementary
Las Vegas (opened 1991)
CONTRIBUTION: When the couple came to Las Vegas in 1951, movie theaters were among segregated places. Lloyd Katz, who owned the Huntridge and two other local theaters, didn't segregate.
NOTABLE: In a 1989 letter of support for naming a school for the Katzes, then-Gov. Bob Miller noted that Lloyd Katz "championed the end of segregation in Las Vegas movie theaters long before the civil rights movement came to Nevada."
Edythe Katz was a founding member of the Jewish Family Service Agency and the Jewish Federation. She also spearheaded Holocaust education in Nevada, creating Holocaust studies, lessons and programs used by educators worldwide.
Mabel Hoggard Elementary
Las Vegas (opened 1952)
CONTRIBUTION: Mabel Hoggard was Nevada's first licensed African-American educator.
A Colorado native, Hoggard began teaching in West Virginia and Kentucky but decided to settle in Nevada after a 1946 visit with family members working at Boulder Dam.
NOTABLE: Hoggard taught first and second grade in Clark County schools for 24 years, retiring in 1970. She also was a community activist, board member of Las Vegas' NAACP chapter and an organizer of the Westside Council.
H.P. Fitzgerald Elementary
North Las Vegas (opened 1993)
CONTRIBUTION: This man of many Nevada firsts was the first African-American to graduate from the University of Nevada in Reno, and to become a vocational education teacher, art teacher, community college instructor and school principal.
NOTABLE: Fitzgerald, a Virginia native, came to Nevada after World War II. He joined the Clark County School District in 1947 as a vocational teacher at Westside School and taught at Madison school before serving as principal of Kit Carson and Jo Mackey schools. Fitzgerald also was active in many community organizations and in desegregation efforts.
Sheila Tarr Academy of International Studies
Las Vegas (opened 2000)
CONTRIBUTION:Sheila Tarr-Smith was the first UNLV athlete to win an NCAA national championship (in heptathlon, 1984), and Sports Illustrated in 1999 ranked her as 14th on a list of "50 greatest sports figures from Nevada."
NOTABLE: In 1989, Tarr-Smith joined the Clark County Fire Department, becoming one of Nevada's first professional female firefighters. She often spoke at area schools and was involved in charitable activities, many focused on children. In 1997, Tarr-Smith was diagnosed with a form of multiple sclerosis. She died at 34 on Aug. 15, 1998.
Bill Y. Tomiyasu Elementary
Las Vegas (opened 1975)
CONTRIBUTION: Tomiyasu was a Japanese-born farmer who moved to Las Vegas in 1914 and spent years pioneering desert farming techniques that allowed locals to grow produce that previously had to be shipped from California.
NOTABLE: Tomiyasu was among Southern Nevada's earliest Asian immigrants. Tomiyasu Street in southeastern Las Vegas lies near where his 140-acre farm once was.
Raul P. Elizondo Elementary
Las Vegas (opened 1998)
CONTRIBUTION:He was a North Las Vegas police officer who was killed in the line of duty Jan. 30, 1995, after only three years on the force.
NOTABLE: Elizondo, 27, was shot and killed by a man acting erratically in traffic. During a struggle, the man shot Elizondo and later killed himself. At the school that now bears his name, students honor his memory each year during Elizondo Honor Day.
Louis Wiener Jr. Elementary
Las Vegas (opened 1993)
CONTRIBUTION: A prominent Las Vegas attorney, his clients included Frank Sinatra and Howard Hughes, and at least one infamous one, mobster Benjamin "Bugsy" Siegel.
NOTABLE:Wiener was also a businessman. For many years, he co-owned Las Vegas' NBC affiliate, and was involved in the gaming industry. He supported many local nonprofits, funded student scholarships and gave financial assistance to the school that bears his name.
John S. Park Elementary
Las Vegas (opened 1948)
CONTRIBUTION: He came to Las Vegas in 1905 to establish a bank. First State Bank began in a grocery store and in the span of a year grew to be one of the most financially solid banks in the state.
NOTABLE: Park built a mansion in North Las Vegas. Later in his life, Park and his family lived in what's now known as the John S. Park Historic District, which was built in the '40s and still has several mid-century homes.
Contact John Przybys at jprzybys @reviewjournal.com or 702-383-0280. Follow @JJPrzybys on Twitter.