Tourist suing David Copperfield allegedly said he was OK after fall
Updated April 17, 2018 - 7:06 pm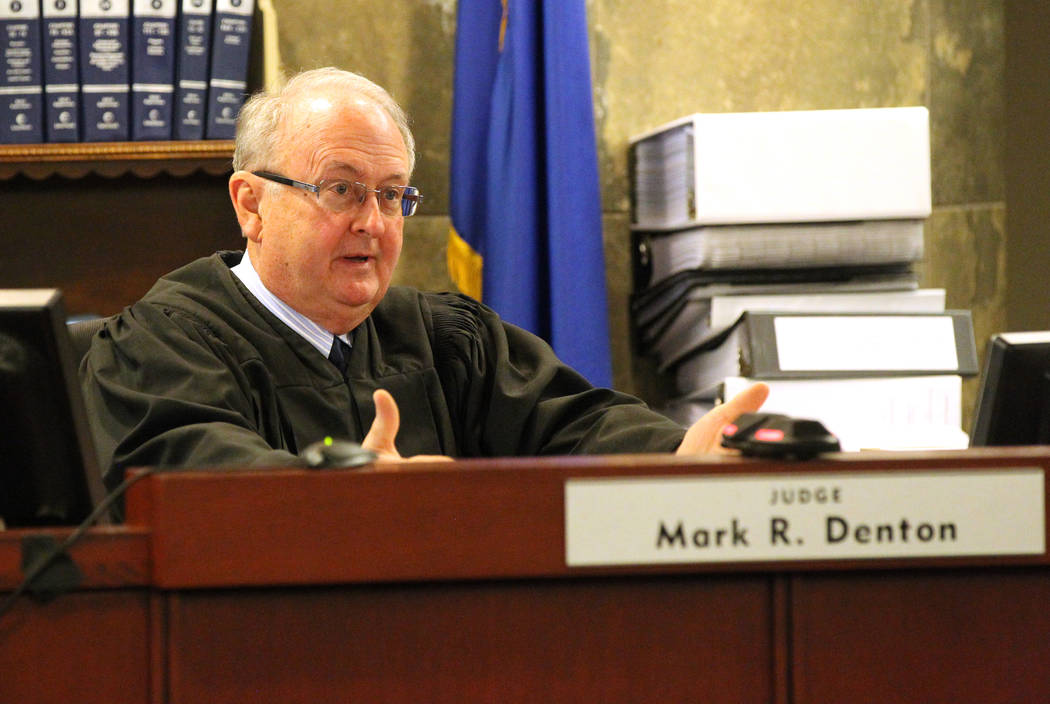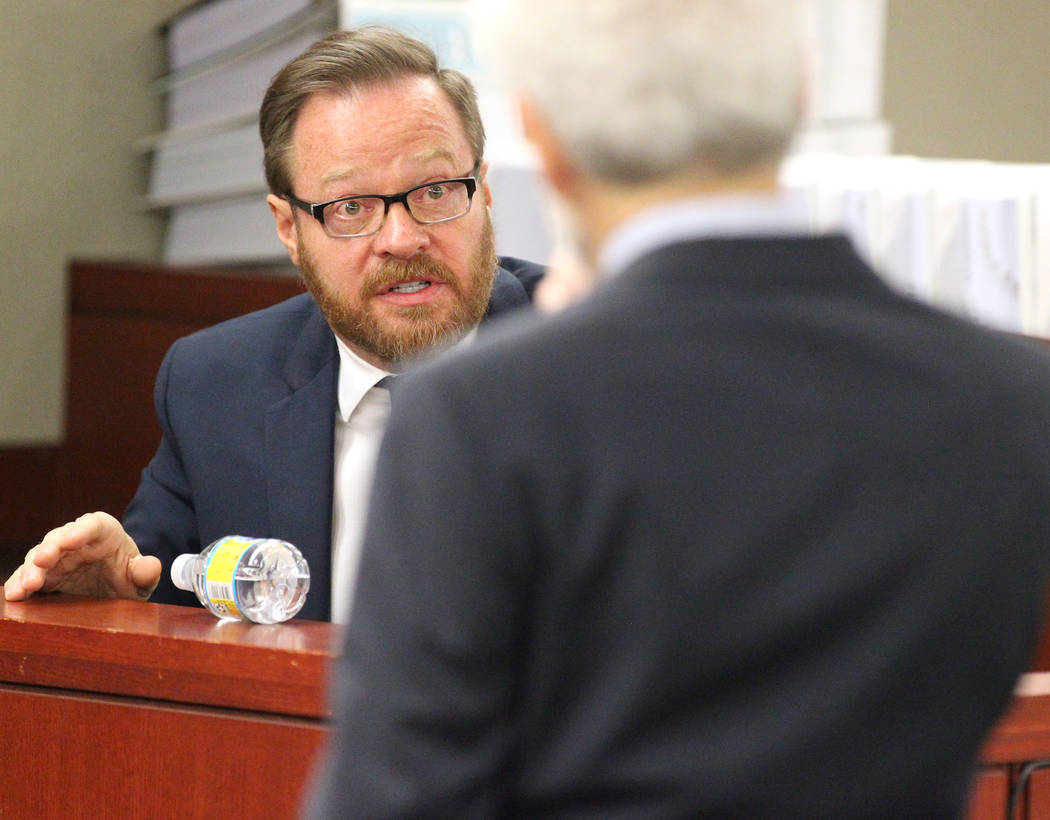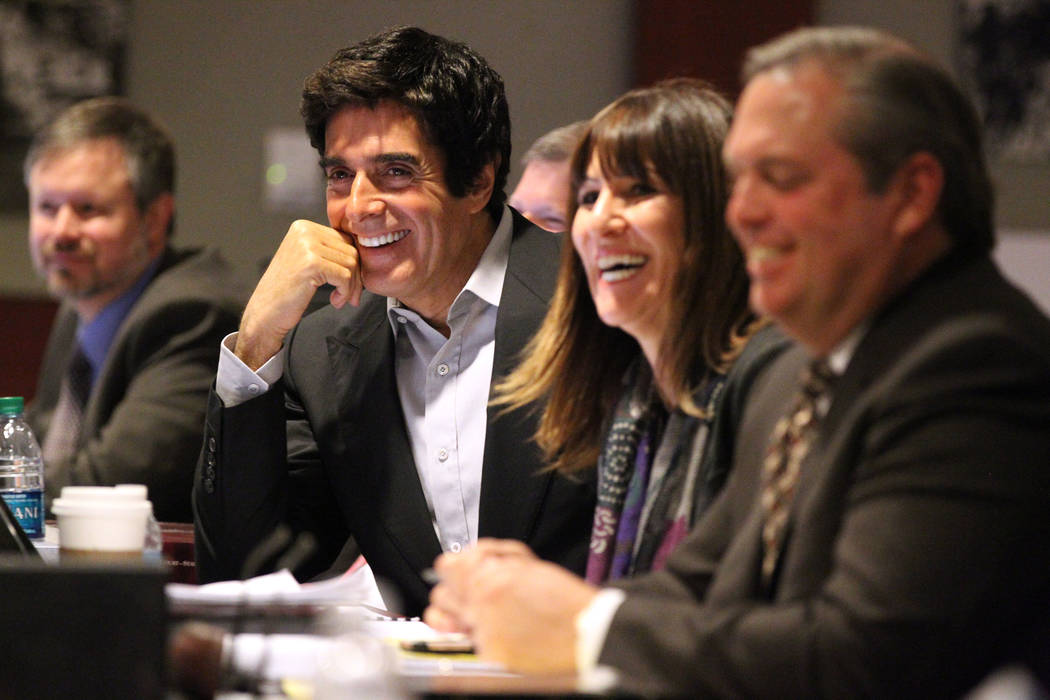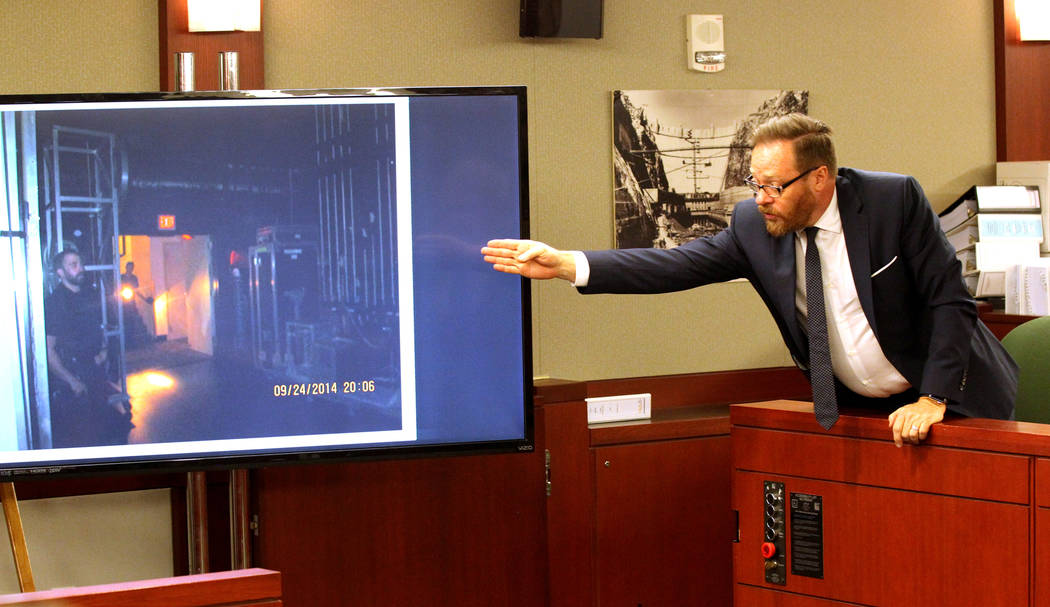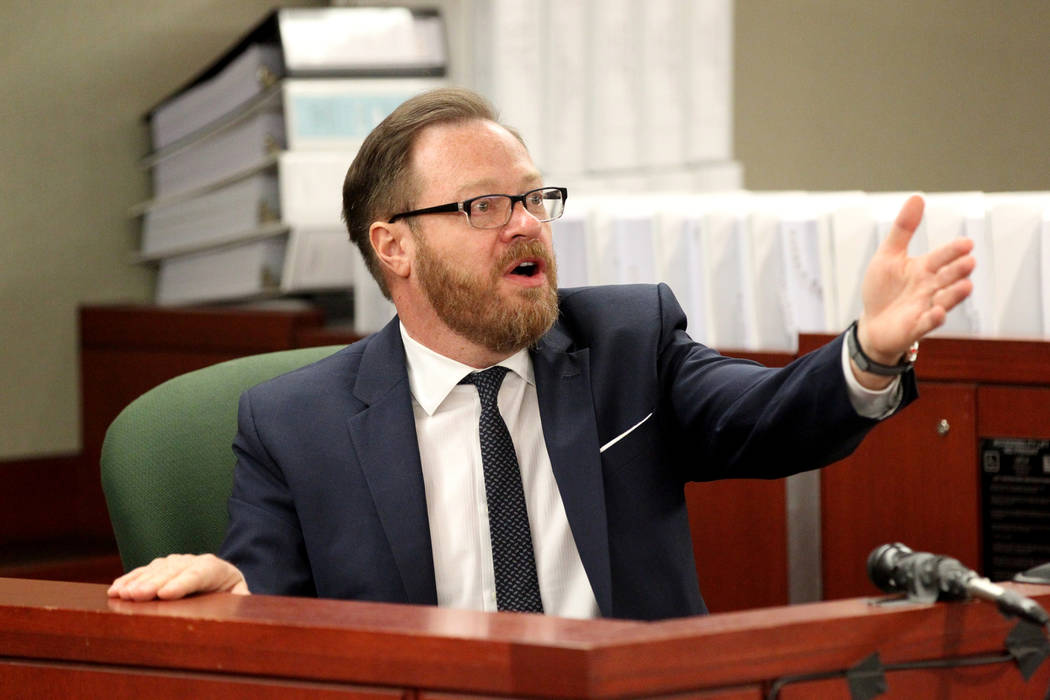 A British tourist suing illusionist David Copperfield over a slip-and-fall during one of his Las Vegas shows told the executive producer that he was OK moments after he injured his shoulder, according to testimony presented Tuesday as the trial in the civil lawsuit got underway.
Chris Kenner, a fellow magician and close friend of Copperfield who also works as a consultant for the show, testified that a business manager for the show talked to the man after he fell.
The tourist, Gavin Cox, spoke with crew members right after the "Lucky #13" illusion on Nov. 12, 2013, in which Copperfield appears to make audience members vanish at the end of the show. Kenner testified that Cox, who had dislocated his shoulder, ultimately told the crew: "Maybe I will have this looked at."
A chef in England at the time, Cox had flown to Las Vegas for a birthday celebration and to see his idol magician perform. He was among a group of audience members called onstage during the act.
On Tuesday, Cox lowered his head into his hands as his lawyer, Benedict Morelli, played video of audience members being rushed out of the venue after the illusion. Cox was not visible in the video.
Copperfield watched the same video less than 10 feet away in the courtroom.
"It wasn't this crazy thing," Kenner said, adding that Cox's injury didn't appear serious. "That would have been another story."
Copperfield is the next witness in line for Cox's attorneys.
With an estimated net worth of $900 million, Copperfield is the richest magician on the planet and one of the wealthiest entertainers in the world, according to Forbes.
District Judge Mark Denton has ordered that some of Copperfield's testimony may be closed to observers in order to protect the trade secrets of other illusions.
Cox's lawyers have called the performance an "accident waiting to happen" and argued that he slipped and fell as he was whisked offstage.
When Cox and his wife returned to Britain after the November 2013 visit, he suffered from chronic pain, headaches and confusion, and a scan showed a lesion on his brain, his lawsuit against MGM Grand and the illusionist contends.
Lawyers for Copperfield and his production at MGM Grand have argued that Cox did not slip and fall because of the show.
Copperfield's lawyer, Elaine Fresch, pointed out that among the more than 55,000 people who have participated in the act during the decade Copperfield performed it, only Cox has reported being injured.
Kenner's testimony lasted more than six hours and is expected to continue Wednesday.
At the time of the fall, parts of the MGM Grand were under renovation, and a dumpster had been placed on the route volunteers used to leave the stage, Morelli said during opening statements last week.
On cross examination, Kenner testified that he had run the route before Cox's fall.
"I have never noticed dust on my shoes," he said. "So if there's thick construction dust, I would have seen it."
Contact David Ferrara at dferrara@reviewjournal.com or 702-380-1039. Follow @randompoker on Twitter.