UNLV student among those killed in Arizona plane crash
Updated April 12, 2018 - 11:51 pm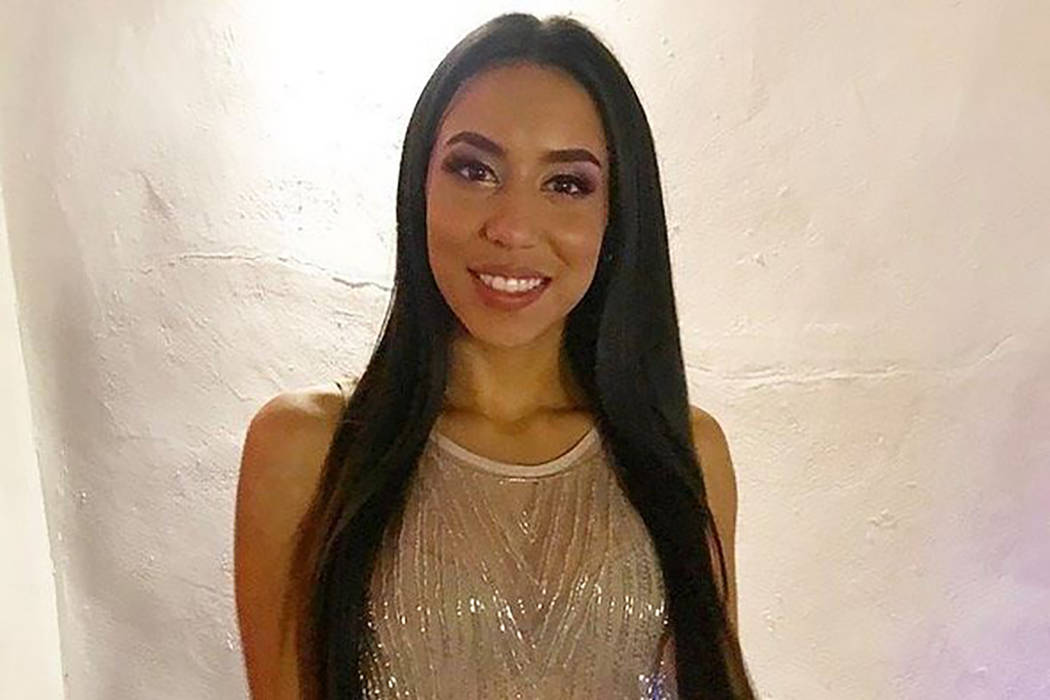 One of the six people killed in a plane crash on a suburban Phoenix golf course Monday night was an international business student at UNLV.
Helena Lagos, 22, was among those killed in the crash in Scottsdale, Arizona. Lagos enrolled at UNLV in 2014, a university spokesman said.
Two others killed — Erik Valente and James Louis Pedroza — also were from Las Vegas.
Lagos was born in Honduras and moved to the Las Vegas Valley when she was about 10, the Review-Journal reported in 2013. She attended Legacy High School in North Las Vegas, where she participated in DECA, a program that teaches students about entrepreneurship. She also served as the Nevada DECA state secretary at the time.
Her involvement in entrepreneurship continued in college, where she was the executive director of the Rebel Venture Fund, according to the group's website. The student-run group invests in businesses around Southern Nevada.
The cause of the crash is still under investigation.
Authorities have not said who was flying the plane. One of the victims, whom Scottsdale police identified as Valente, was issued his pilot's license and flight instructor certification March 15, Federal Aviation Administration records show.
FAA spokesman Ian Gregor said a certificate issue date does not necessarily mean that is the date the pilot received a license. His full certification history wasn't available Thursday.
FAA records show Valente is a resident of Las Vegas. While police said Valente was 26, a person close to Valente indicated he was 32.
Valente's Facebook profile shows he has worked as a corporate jet pilot since 2014 and studied aviation management at the University of North Dakota.
He worked as an instructor with All-In Aviation, a Cirrus flight school in Las Vegas, according to a biography page on the school's website. At 16, he began flight training while at Rancho Aviation Academy High School, according to the website, which adds that he received his private pilot certificate before graduating.
James Louis Pedroza, 28, had a medical certificate but never applied for his student pilot certificate, Gregor said.
The plane that crashed was a Piper PA-24 Comanche. Pedroza posted a photo of a Piper Comanche 260 on his Instagram account in February. FAA records for the plane show its certification status as "terminated or in question."
Friend Garrett Pattiani, remembers him from when Pedroza worked as a VIP host on the Strip. Pattiani called Pedroza an ally to the LGBTQ community and a person who lived life to the fullest.
"He never judged anyone and was always there to stand up for equal rights," he said.
The three others killed in the crash were Mariah Sunshine Coogan, 23; Anand Anil Patel, 28; and Iris Carolina Rodriguez Garcia, 23.
Contact Blake Apgar at bapgar@reviewjournal.com or 702-387-5298. Follow @blakeapgar on Twitter. Review-Journal staff writer Mike Shoro contributed to this report.